Keep Downloading & Enjoy Your Stay at TEAM OS!!
VIP
Downloaded

14.8 GB
Uploaded

38.7 GB
Ratio

2.61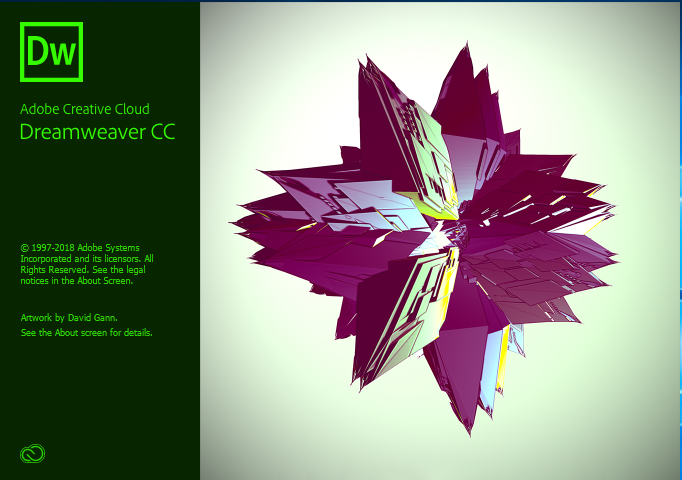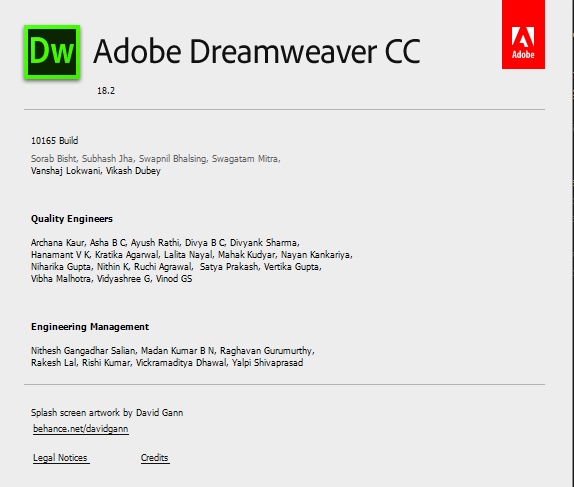 Code:
Adobe Dreamweaver CC 2018 is the industry-leading web authoring and editing
software that provides both visual and code-level capabilities for creating
standards-based websites and designs for the desktop, smartphones, tablets,
and other devices. Discover Adobe Dreamweaver CC 2018 software,
which includes CSS tools, Ajax components for building dynamic user interfaces,
and intelligent integration with other Adobe software. Build world-class websites
and applications with one of the industry's leading web authoring tools.

Adobe Dreamweaver CC 2018 is ideal for web designers, web developers,
and visual designers. Enhanced coding functions make it a breeze to navigate
through complex site pages at design time. Layout tools bring expedited workflows
, from comp conception to client approval. Design confidently, build cutting-edge
HTML5 and CSS3 websites, and add new levels of interactivity.
Adobe Dreamweaver CC 2018 web design software provides an intuitive visual
interface for making and editing HTML websites and mobile apps.
Use fluid grid layout designed for cross-platform compatibility
to create adaptive layouts. Review designs with Multiscreen Preview
before publishing.Design, develop, and deliver websites and mobile
apps efficiently with faster FTP transfers and improved image editing.

Build mobile apps with updated support for jQuery Mobile and Adobe PhoneGap
frameworks. Transfer large files more efficiently with improved FTP performance in
Adobe Dreamweaver CC software. Updated Live View and Multiscreen Preview panels
render HTML5 code so you can check your work..

Code faster with new visual editing capabilities including CSS Designer and
the updated Fluid Grid Layout interface. Drag and drop jQuery UI widgets to
build customized mobile apps, and then package them with Adobe PhoneGap Build.

Adobe Dreamweaver CC 2018 Features:
CSS Designer. Intuitive visual editing tools help you generate clean,
web-standard code and quickly apply CSS properties like gradients and box shadows.
See the effect in your design immediately. No more tedious tweaking.
No more switching back to the code.
Fluid Grid Layout. Construct web designs and responsive layouts visually.
The enhanced Fluid Grid Layout interface makes it a cinch to design projects
that display on different screen sizes for desktop and devices.
Edge Web Fonts. Bring expressive text to the party. Use the vast and
ever-growing Adobe Edge Web Fonts Library, powered by Adobe Typekit.
Add web fonts from within Dreamweaver and Edge tools. Add beautifully
styled typography with more control while creating pages that load super quickly.

Modern platform support. Author projects using HTML, CSS, and JavaScript.
Develop dynamic pages in PHP. Code more efficiently using the improved
code hinting and syntax coloring.
jQuery UI widgets. Banish boring buttons and generic icons.
Drag and drop jQuery UI widgets. Add accordions to display
collapsible content panels. Update all the button states to customize your mobile
apps and interfaces.Streamlined workflow. The modernized Adobe Dreamweaver CC
interface is simpler, with smoother workflows. Contextual menus let you apply settings
more intuitively, so you can develop more efficiently.
Adobe Animate CC support. Import compositions from Animate CC into
your sites and mobile apps – just one of the many ways you can use Adobe
Dreamweaver CC with other tools in Creative Cloud.
CSS3 transitions. Animate changes to CSS properties to create custom transitions.
Build interfaces that pique visitors' curiosity and make their experience more enjoyable. Maintain greater control of web design as you fine-tune page elements and create
captivating effects.
Code:
System requirements:
Intel® Core 2 or AMD Athlon® 64 processor; 2 GHz or faster processor
Microsoft Windows 7 with Service Pack 1, Windows 8.1, or Windows 10
2 GB of RAM (4 GB recommended)
2 GB of available hard-disk space for installation; additional free space 
(approximately 2 GB) required during installation. Dreamweaver cannot 
be installed on removable flash storage devices.
1280x1024 display with 16-bit video card
Internet connection and registration are necessary for required software activation, validation of subscriptions, and access to online services.

Note: Disconnect your internet And Disable Antivirus before run .exe and the patch enjoy installation!
Code:
whats new:https://helpx.adobe.com/dreamweaver/release-note/release-notes-dreamweaver-cc-2018.html
Adobe Dreamweaver CC 2018 18.2.0.10165 (x86) Single links:
===========================================
Douploads:
You must be registered for see links
upload4earn:
You must be registered for see links
Uptobox:
You must be registered for see links
fileflares:
You must be registered for see links
Adobe Dreamweaver CC 2018 18.2.0.10165 (x64) Single links:
===========================================
Douploads:
You must be registered for see links
upload4earn:
You must be registered for see links
Uptobox:
You must be registered for see links
fileflares:
You must be registered for see links
Last edited:
Created With:

uTorrent/2210

Comment:

No Comment For This Torrent

Peers:

0 Seeders + 0 Leechers = 0 Peers

Loading…