Downloaded

20.4 GB
Uploaded

14.5 TB
Ratio

727.82
​
Adobe Photoshop​


Create anything you can imagine. Anywhere you are. The world's best imaging and design app is at the core of almost every creative project. Work across desktop and mobile devices to create and enhance your photographs, web and mobile app designs, 3D artwork, videos, and more. While several more minor changes were designed for the Photoshop pros, much of the software's latest update aims to simplify the well-established graphics tool. A new universal search bar will bring up everything from help topics to the location of the crop tool. With Adobe Stock now directly integrated with the platform, the search will also bring up stock photos. The search icon is on the upper right corner and searches everything by default, but can be customized to search only within Photoshop or only within online tutorials, for example.

Better ways to deliver your best work.
See how the latest release helps you quickly turn any idea into incredible work with easy access to the templates, tools, and stock assets you need.

Go from blank page to brilliant.
Photoshop portable is part of Creative Cloud, which means you can access all your assets — including Adobe Stock — right inside the app and quickly turn any inspiration into a beautiful work of art. And with Adobe CreativeSync, everything is connected across your desktop and mobile apps.

All your assets. Always at your fingertips.
Creative Cloud Libraries stores all your brushes, images, colors, character styles, and other creative assets, so they're instantly available across your desktop and mobile devices.

Adobe Stock built right in.
Spend less time searching and more time designing with more than 60 million high-quality images, graphics, videos, 3D objects and our Premium collection inside your apps. With built-in templates for web, print, mobile and more, you can dive right into your designs.

Make something now.
Get the most out of Photoshop portable with our latest tutorials for graphic design, photography, mobile and web design, and more.

If you can think it, you can make it with Photoshop, the world's best imaging and design app. Create and enhance photographs, illustrations, and 3D artwork. Design websites and mobile apps. Edit videos, simulate real-life paintings, and more. It's everything you need to make any idea real.

The creative world runs on Photoshop.
Millions of designers, photographers, and artists around the world use Photoshop to make the impossible possible.

Designed for anyone to design anything.
From posters to packaging, basic banners to beautiful websites, unforgettable logos to eye-catching icons, Photoshop keeps the design world moving. With intuitive tools and easy-to-use templates, even beginners can make something amazing.

Not just photo taking. Breathtaking.
Whether you're looking for everyday edits or total transformations, Photoshop offers a complete set of professional photography tools to turn your snapshots into works of art. Adjust, crop, remove objects, retouch, and repair old photos. Play with color, effects, and more to turn the ordinary into something extraordinary.

Works of art. Now a lot less work.
Design original illustrations, transform images into paintings, or create your own digital masterpiece. Make 3D artwork that you can animate or print. Enhance your work with unique patterns and eye-catching effects. Paint with smooth lines and curves using advanced brushes that work as fast as you can think.

Brush management and performance
Organize and save your brushes in the order you want. And with quicker reaction time, lagging brushes won't slow you down. Also, you can achieve cleaner lines and curves for a more polished look with new brush stroke smoothing.

Curvature Pen tool
Create paths more quickly and intuitively. Just like in Adobe Illustrator CC, the new Curvature Pen tool enables you to push and pull segments directly.

Exclusive brushes from Kyle T. Webster
Access over 1,000 digital brushes from award-winning illustrator Kyle T. Webster, now available exclusively inside Photoshop.

Lightroom photos in Start
Your photos are everywhere you are. Access them from Lightroom Cloud Services right inside Photoshop via Search or the Start screen.

Languages: Chinese Simplified, Chinese Traditional, Czech, Danish, Dutch, English, Finnish, French, German, Hungarian, Italian, Japanese, Korean, Norwegian, Polish, Portuguese, Russian, Spanish, Swedish, Turkish, Ukrainian.

Live filters boost the comprehensive, nondestructive editing toolset for increased flexibility. And a streamlined interface and new timesaving tools make your work flow faster. Adobe Photoshop CC Extended software delivers all the features in Photoshop, plus new features for working with 3D imagery, motion-based content, and advanced image analysis.

If you work in film, video, multimedia, 3D, architecture, manufacturing, engineering, medicine, or science, Photoshop Extended is for you.

Adobe Photoshop CC 2018 gives more freedom, speed, and power to make incredible images real. You'll get dozens of new and reinvented features, including the most advanced sharpening tool available.

Use all-new Smart Sharpen to make details stand out. Turn low-res shots into big, high-res images. Get all the advanced 3D editing and image analysis tools that were previously available only in Adobe Photoshop CC Extended.

Quickly restore sharpness to images blurred by camera motion, whether the blur was caused by a slow shutter speed or long focal length. With Camera Shake Reduction, you can make your shots steady – even if your hands aren't.


Overall Adobe Photoshop CC 2018 features:
Revolutionary new features, a fluid user experience, and improved access to the unrivaled power of Photoshop

A more intuitive user interface and new nondestructive editing features that put you in control, including the new Adjustments and Masks panels

Content-Aware Scaling – advanced auto-blending that extends depth of field, and industry-leading editing and compositing with reengineered color-correction tools

Significant productivity enhancements that provide increased flexibility and enable you to leverage the power of today's faster graphics processors

Breakthrough 3D editing and compositing capabilities and improved video controls to dramatically expand your creative options

Comprehensive image analysis with enhanced measurement and counting tools, as well as support for DICOM images and MATLAB processing routines
Enhanced Features:
Artboards

Creative Cloud Libraries

Adobe Stock

Design Space (Preview)

Export artboards, layers, and more

Layer Styles

Device Preview and the Preview CC companion app

Blur Gallery | Restore noise in blurred areas

Glyphs panel

Camera Raw

3D printing

3D imaging

UI toolkit for plug-ins and scripts

Adobe Photoshop CC 2018 is part of Creative Cloud. That means you have access to all the latest updates and future releases the moment they're available. Use Save to Cloud to keep your files organized across multiple computers. And with Behance integration, you can share your projects straight from Photoshop CC and get immediate feedback from creatives around the world.

Adobe Photoshop CC 2018 Highlights:
Get started faster

In-app search

Tighter integration with Adobe XD

Stock templates, 3D objects, and search

Support for SVG color fonts

New Creative Cloud Libraries capabilities

Creative Cloud Assets improvements

Introducing Typekit Marketplace

Enhanced Properties panel

Better overall performance
Whats New:
Select Subject

Select the prominent objects in your images in just one click with the new Select Subject feature. Then refine your choice further with selection tools or in the Select and Mask workspace.
Improved support for high-res monitors
Photoshop now scales for each of your high-resolution monitors individually. And there are more options to set UI scaling just right. Windows
Creator's edition and later only.

Select and Mask improvements
A slider in the Decontaminate Colors option now allows you to easily adjust the amount of decontamination applied to your images.

Better integration with Microsoft Dial
Easily change brush parameters including size, opacity, and other brush settings — right as you paint using Microsoft Dial.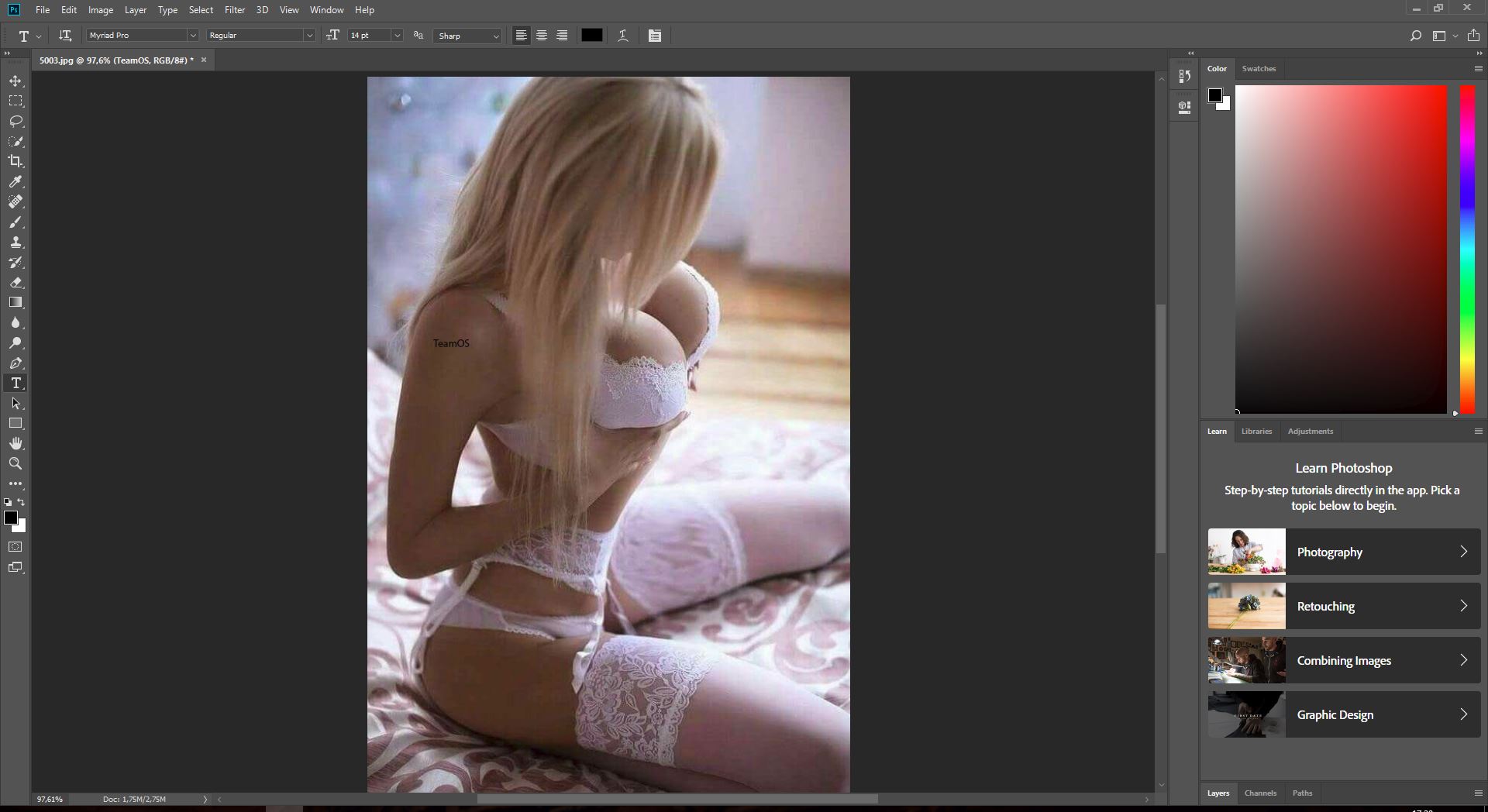 Just run Photoshop.exe
​


WinRAR 5.60:

You must be registered for see links
*** HOW TO DOWNLOAD ***
You must be registered for see links
You must be registered for see links
If you want maximum download speed, up to 5 MB/sec, you can register on DoUploads!
Size: 1.5GB
DoUploads:

You must be registered for see links
.
​