Keep Downloading & Enjoy Your Stay at TEAM OS!!
VIP
Downloaded

11.2 GB
Uploaded

9.3 GB
Ratio

0.83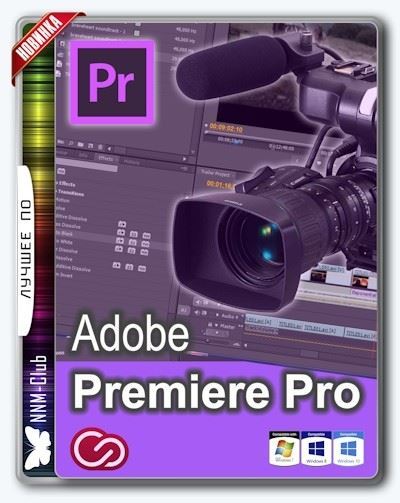 Version of the program: 2018 12.1.0.186
Official site: ADOBE
Language: Russian, English and other
Treatment: not required
System requirements:
Intel Core2 or AMD Phenom II processor supporting 64-bit operating systems

Microsoft Windows 7 with SP1 (64-bit), Windows 8 (64-bit), or Windows 10 (64-bit)

4 GB of RAM (8 GB recommended)

4 GB of available hard disk space for installation; During installation, additional free space is required (the application can not be installed on removable flash drives)

For preview files and other work files, additional hard disk space is required; the recommended size is 10 GB

Display with a resolution of 1280x800

Hard disk not less than 7200 rpm (several high-speed hard disks are recommended, which are combined into RAID 0 array)

Sound card supporting ASIO protocol or Microsoft Windows Driver Model

QuickTime 7.6.6 software required to support QuickTime functions

Optional: Adobe certified graphics processor card for graphics processor acceleration
Description: Adobe Premiere Pro CC 2018 - professional program for non-linear video editing. The application provides high-quality editing of video resolution 4K and higher, with 32-bit color, both in RGB and YUV color space. Editing audio samples, support for VST audio plug-ins (plug-in) and audio tracks 5.1 surround. The Premiere Pro plug-in architecture allows you to import and export QuickTime or DirectShow container materials, and also supports a huge number of video and audio formats from MacOS and
Windows.
What's new in version 2018: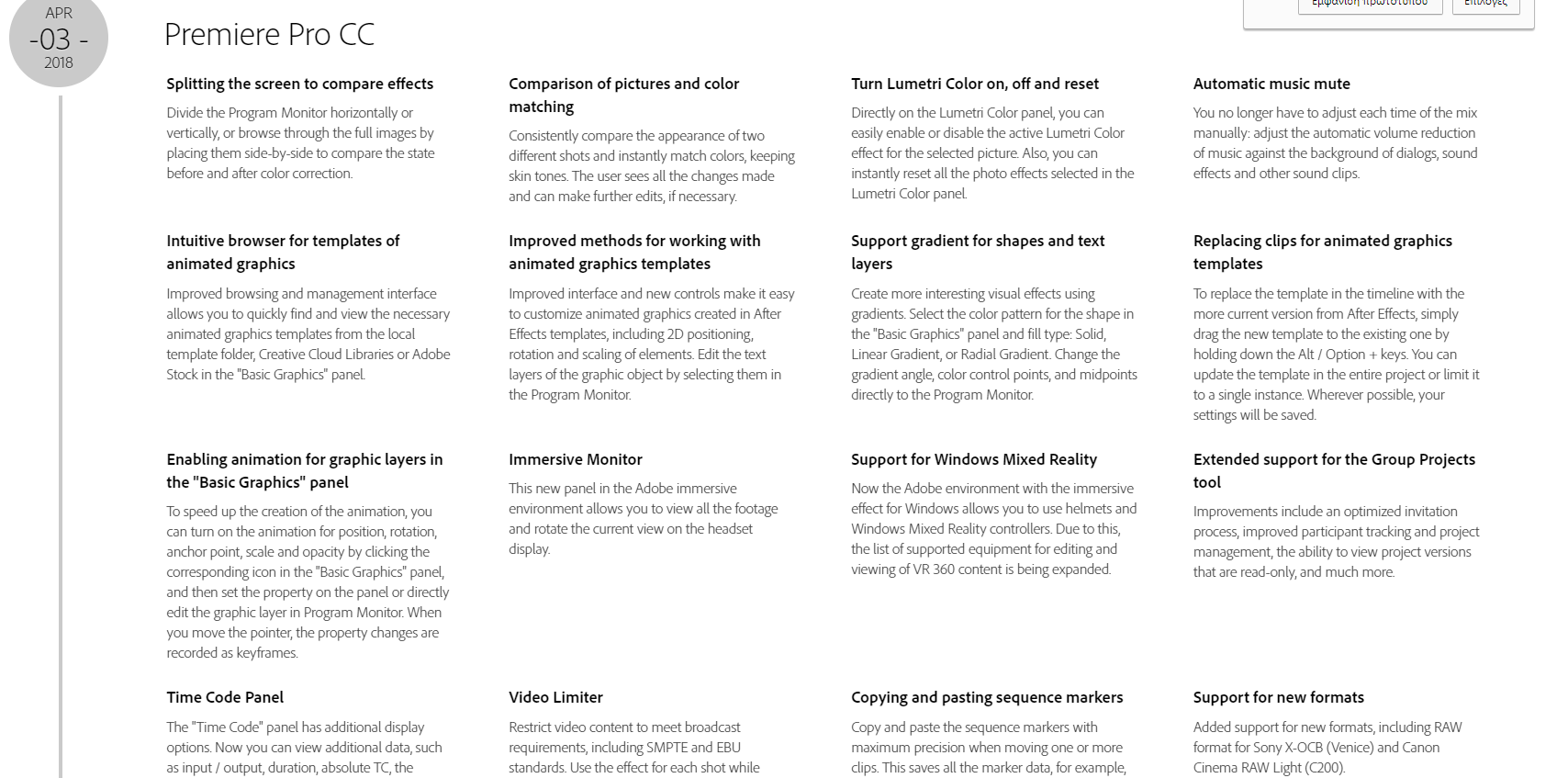 Features of the assembly:
Type: installation [x64]

Languages: multi, there is Russian

Treatment: conducted [patch-PAINTER]

Additional assembly features:

1. Installation in two clicks, you only need to disconnect the Internet connection (or use a firewall)
. 2. The application of the Creative Cloud does not litter the system - the minimum required from it
3. The program runs faster - the master activator from Painter
4is used. All the localizations in the package are changed in this way:

You must be registered for see links


5. The original installer is used, problems with other products are excluded
. 6. There is a choice of the location of installation

Command parameters ki:

-S or -S1 - hide the window with the progress of unpacking temporary files
-S2- show the window with the progress of unpacking temporary files
-S or -S1 or -S2 - mandatory parameter

/ XPATH = "PATH" - specify the installation location. By default: C: \ Program Files \ Adobe \
Please note that due to the peculiarities of the official installer, "Adobe Premiere Pro CC 2018" will be added to the selected path, so in most cases it is worth choosing C: \ Program Files \ Adobe

/ XDISABLENET = 1 - disconnect the Internet connection for ~ 10 seconds to start the installation

/ XVCR - install the Visual C ++ Redistributable Package (required for the program)

Example: INSTALL.EXE -S / XPATH = "C: \ Program Files \ Adobe" / XDISABLENET = 1 / XVCR

Note !!!When installed, on the first page of the installer, you will be prompted to change the browser home page. Do not forget to remove the check mark.
Change in the assembly from 2018.01.27:
[2018.01.27]
- Updated: Premiere Pro CC 2018 to version 12.1.0.186
Checksums:

CRC32: 0036ABE3
MD5: D2B9A79F22D2F2728467FC4C30D44C4E
SHA-1: 6015B440BAC41B6E7A1D29D30650A8766774FB40
Adobe Premiere Pro CC 2018 12.1.0.186 RePack by KpoJIuK links:
===========================================
Douploads:
You must be registered for see links
upload4earn:
You must be registered for see links
Uptobox:
You must be registered for see links
4downfiles:
You must be registered for see links
fileflares:
You must be registered for see links
Created With:

uTorrent/2210

Comment:

No Comment For This Torrent

Peers:

0 Seeders + 0 Leechers = 0 Peers

Loading…