Moderator
Windows Modifier
Downloaded

42 GB
Uploaded

7.9 TB
Ratio

191.95
I have been tinkering with this for a while after stumbling onto a build out there in cyberville. It's interesting and useful. I built a version of my Black Glass OS and incorporated it into a fully functional PE environment. So you can now use the install media as a windows repair disk as well as a windows install disk. I have to acknowledge a gentleman named Glenn (dont know if its real name or not) who assisted with some valuable information when I hit a roadblock.
Let me know what you think, and if this is something you all would be interested in.
PE is running in Virtualbox but can be burnt to a USB drive and used the same way. Size 4.75gb
Here's the OS it installs:
https://www.teamos-hkrg.com/index.php?threads/windows-10-pro-x64-rs5-1809-black-glass.82003/
Heres some basic images....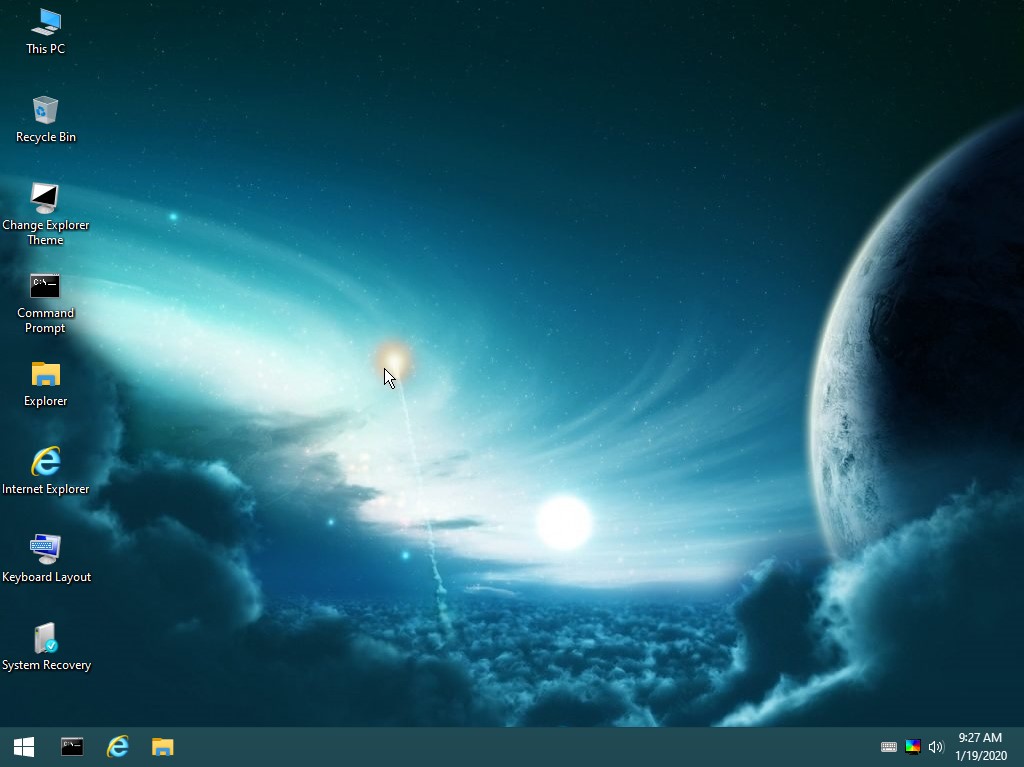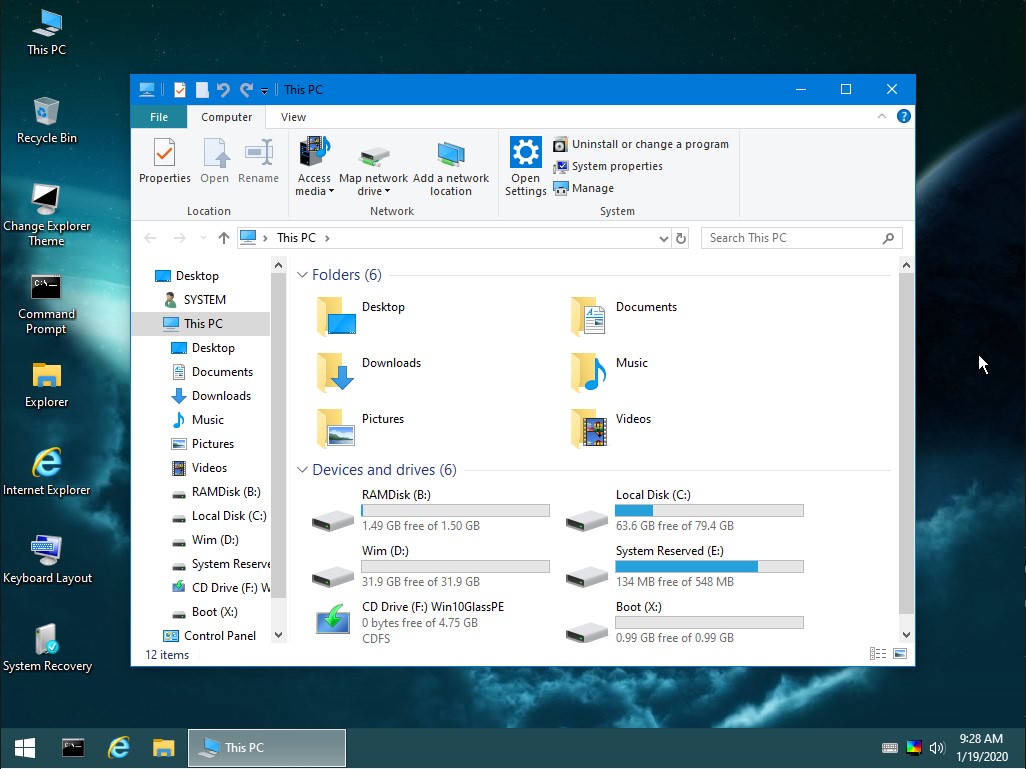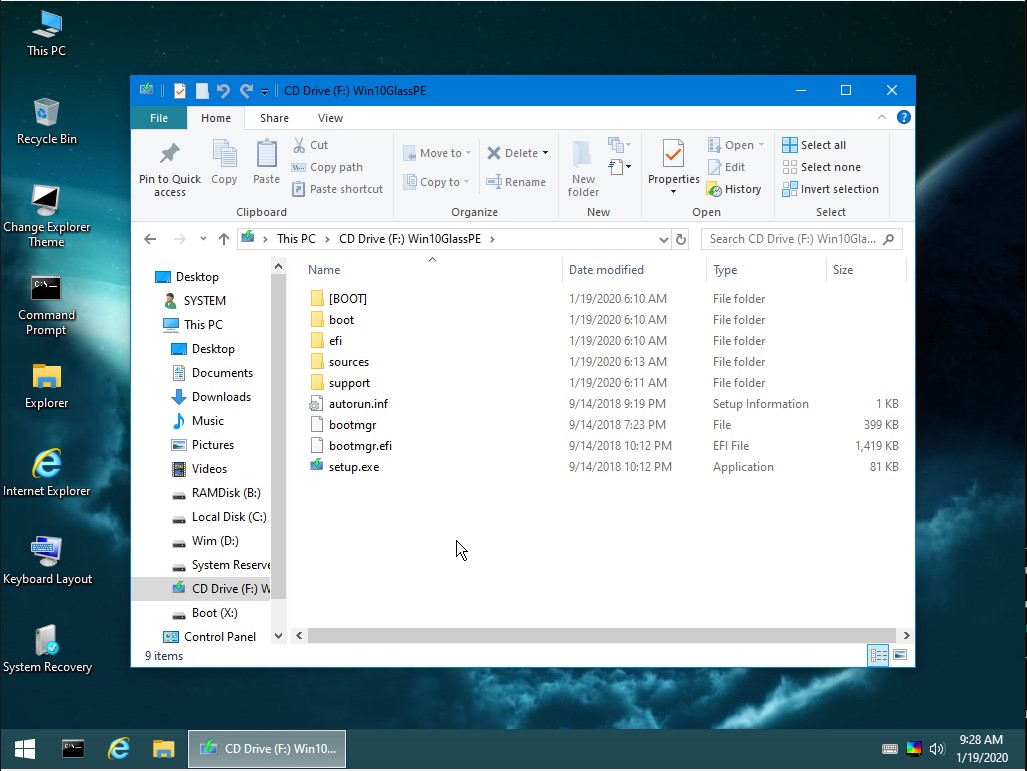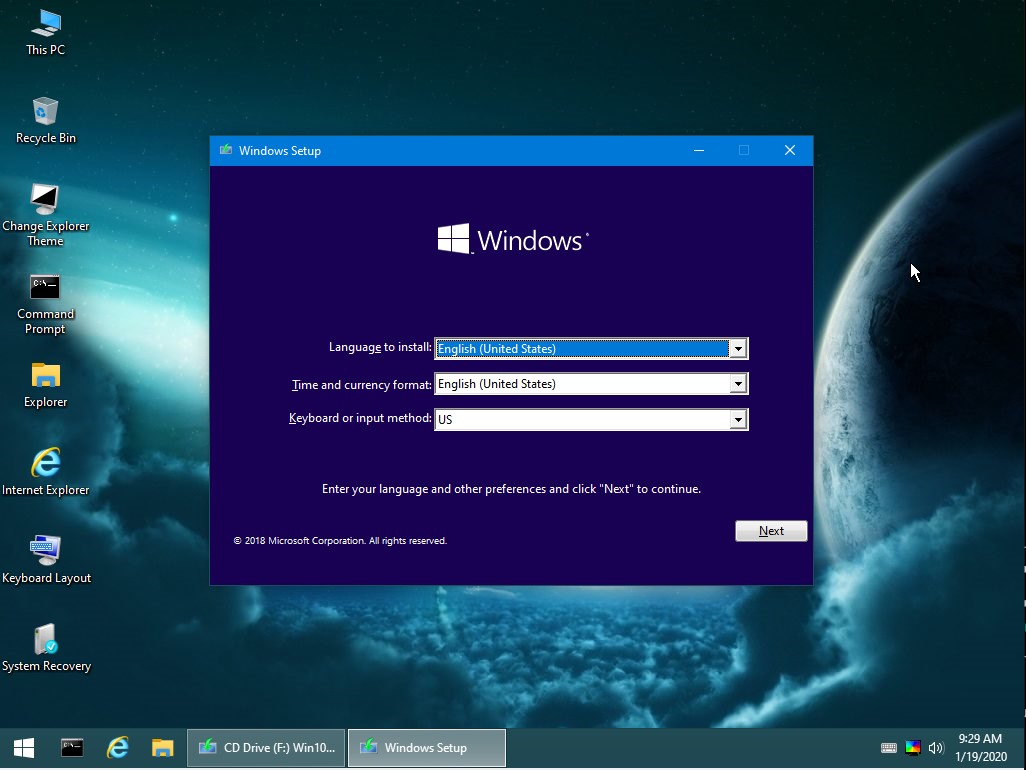 Last edited: