Downloaded

102.3 GB
Uploaded

809.6 GB
Ratio

7.91
#1
Peppermint OS.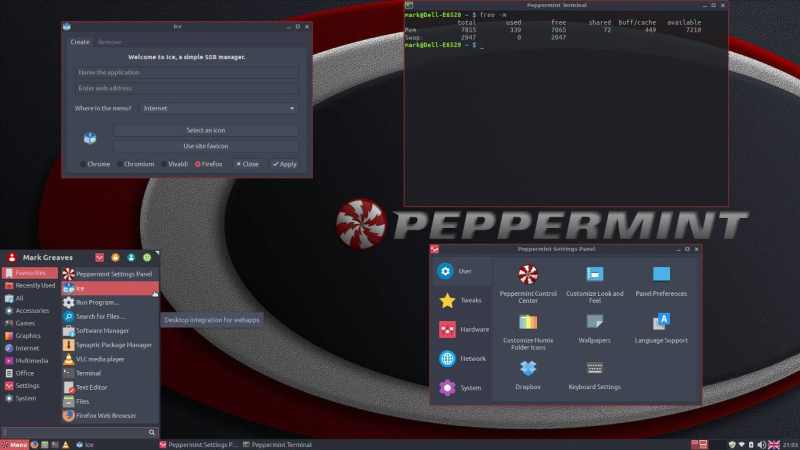 Peppermint OS is a Lubuntu-based Linux distribution that aims to be lightning fast and easy on system resources. By employing its Site Specific Browser, Peppermint integrates seamlessly with cloud and web-based applications. The distribution's other features include automatic updates, easy step-by-step installation, sleek and user-friendly interface, and increased mobility by integrating directly with cloud-based applications. The distribution employs a hybrid LXDE/Xfce desktop environment, mixing LXDE's lxsession with Xfce's panel and application menu.
Direct download links:
32 bit:
You must be registered for see links
64 bit:
You must be registered for see links
#2
Makulu Lindoz.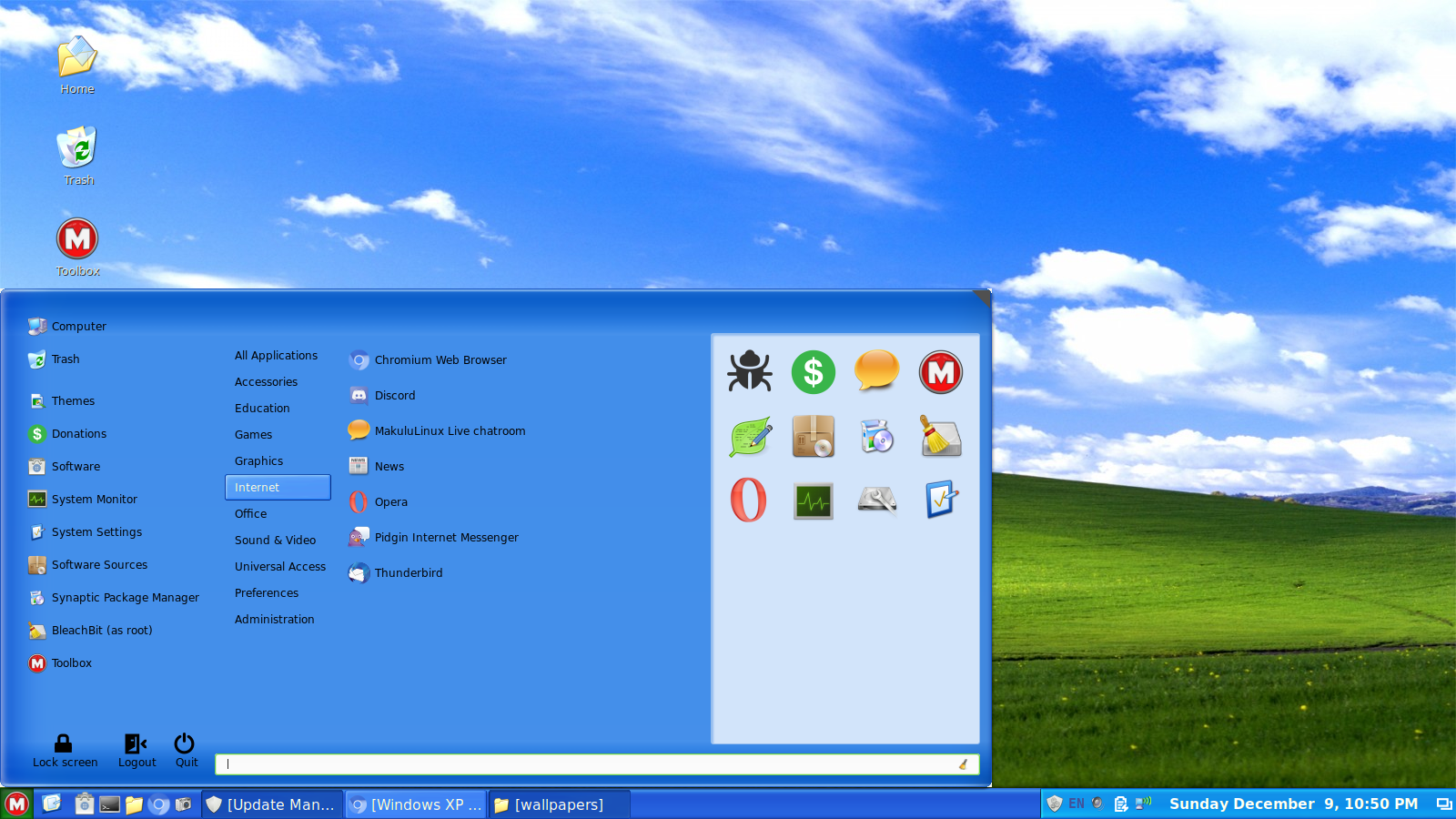 MakuluLinux First Major Release of this year, We kick off with the much anticipated 15 Series LinDoz Edition. Makulu LinDoz is a redesign of the Original Ubuntu based LinDoz flavor, however there have been many changes. Firstly it is now built on top of the new MakuluLinux 15 Series Base, A Base that we spent a lot of time making and perfecting, possibly the fastest and most stable base floating around the net at the moment, not to mention it is near bug free. All three of the builds going live this year will feature this base. The base itself gets its core updates from Both Debian and Makulu Directly, unlike many other big developers that borrow their base from Debian or Ubuntu, we chose to instead build our own, this way we don't inherit any known bugs that plague Debian or Ubuntu builds and since we built the base we know whats going on inside it, it also allowed us to optimize for speed and stability of our Builds, and it shows, it really shows, anyone who has run any of our builds have noticed how well they run…
Makulu is no longer a small player in the game, We built our own base from the ground up, no small feat I can assure you, we build our own compilation tools to develop our own iso's and its better than any other compiler out there that i've seen, we supply our own patches, write our own tools, host our own servers, hell we are even designing our own screensavers… We have Officially arrived this year, and we did so mostly unnoticed…
MakuluLinux LinDoz Is not designed to be a Clone of Windows, it is merely familiar territory for both Windows and Linux users, the themes aren't replicas of windows, but mere similar designs. It doesn't matter which environment you come from, when you log into LinDoz you get a familiar sense of belonging. We added just enough to make windows users feel comfortable, yet pushing them to explore the linux world, Linux users will feel instantly at home feeling comfortable with the terminal and rest of the tools and software, yet maybe enjoy the windows like themes and icon sets. Lindoz is also extremely beautiful, from the first logon you will simply fall in love with how pleasing it is on the eyes. LinDoz not only offers pretty themes and beautiful wallpapers, it also features a really cool and unique menu and some other cool hidden goodies… LinDoz is now a semi rolling release, getting patches directly from Debian Testing and MakuluLinux, Makulu not only supplies core patches where needed, but we also host some key software in our repositories that adds to the end users experience. We have spent a lot of time on Detail and it really shows, Users will have a lot of fun exploring this Lindoz build and they will especially enjoy the plush feel to this OS.
Lindoz has many built-in themes to change your desktop appearance. Pictured is from my laptop with the XP theme active.
Direct Download link(64 bit only):


You must be registered for see links
#3
Elementary OS.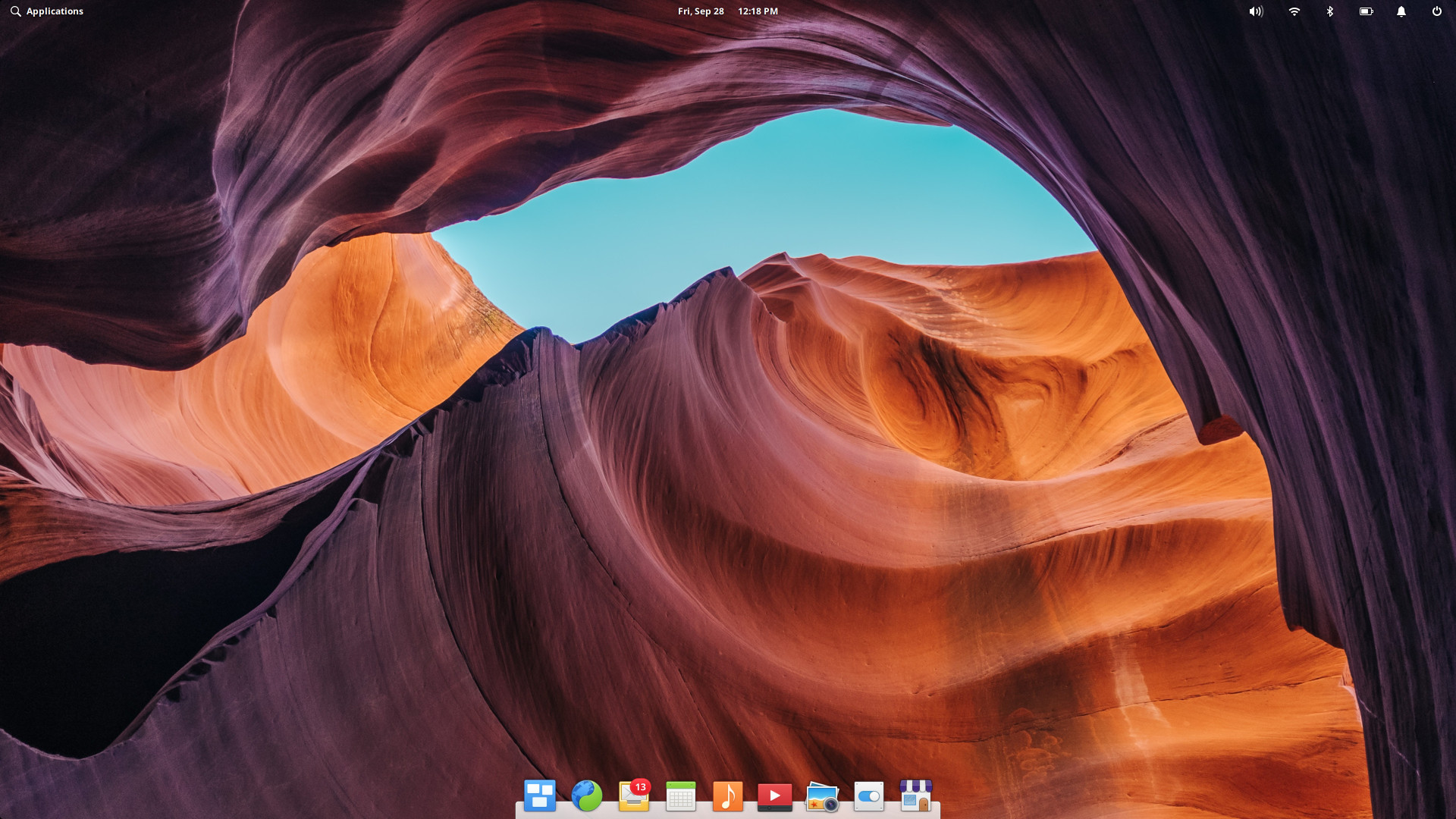 Elementary OS is an Ubuntu-based desktop distribution. Some of its more interesting features include a custom desktop environment called Pantheon and many custom apps including Photos, Music, Videos, Calendar, Terminal, Files, and more. It also comes with some familiar apps like the Epiphany web browser and a fork of Geary ****.
If you like the look of MacOS, you'll love Elementary!!
Direct download link(64 bit only):
You must be registered for see links
#4
Linux Lite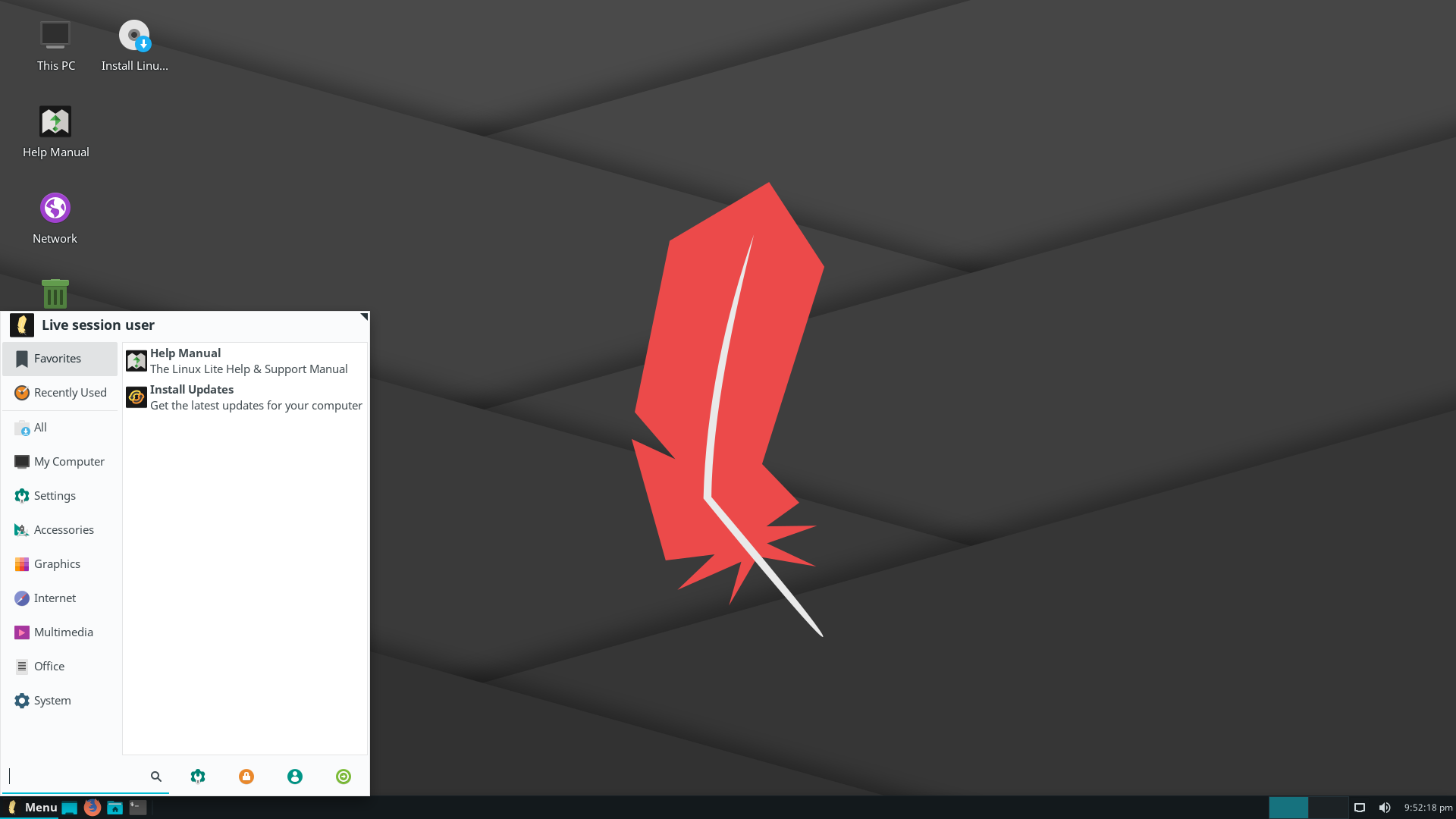 Linux Lite is a beginner-friendly Linux distribution based on Ubuntu's long-term support (LTS) release and featuring the Xfce desktop. Linux Lite primarily targets Windows users. It aims to provide a complete set of applications to assist users with their everyday computing needs, including a full office suite, media players and other essential daily software.
Direct Download(64 bit only):


You must be registered for see links
Last edited: