Downloaded

47.6 GB
Uploaded

650.8 GB
Ratio

13.69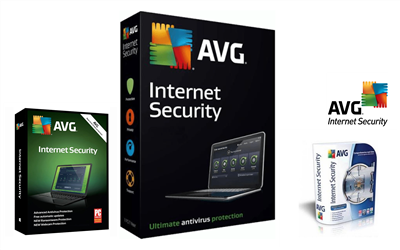 Review
Developer AVG Technologies is a favorite among users looking for efficient solutions to safely browse the Internet, and protect their computers against all popular forms of malware, including viruses, Trojans, worms, rootkits, dialers, adware, and spyware. AVG Internet Security is the top security software solution provided by the company, which continuously strives to deliver bigger and better antimalware features. The latest edition introduces ransomware and webcam protection.
The computer protection component handles the real-time guard that protects user computer from incoming attacks, common or complex viruses, spyware, Trojans, ransomware, spyware, or another form of malware. Meanwhile, the web and email protection module keeps the user safe from all types of dangers lurking online, such as suspicious downloads, links or email attachments.
The hacker attack protection module features an advanced firewall that takes over user computer and replaces the Windows Firewall, to fend off network attacks attempted by malicious individuals trying to get hold of user sensitive photos, documents or passwords, and optionally hold them for ransom. This can be strengthened with the private data protection mode, which makes it possible to encrypt files with a password and hide them on the computer, as well as wipe items user do not wish to be recovered by others.
The payment protection component protects a user from online scams when the user wants to purchase products or wire money to banks. It is designed to block spam content and make sure that users are not about to give out passwords or credit card numbers to the wrong people. As far as the interface is concerned, the latest edition of AVG Internet Security has a new, more sophisticated design. Six types of scanning modes are available, once the initial scan is over: the full scan looks into all parts of the computer for malware, deep virus scan checks only areas most likely to get infected, and USB/DVD scan which verifies removable media devices.
A user can also turn to file, or folder scans to look into any suspicious files or folders, performance scan to check the PC and fix any performance-related issues or remove junk files, along with boot-time scan to run the scanner right before Windows starts, to identify any malware agents that get activated automatically at startup. It is also possible to schedule scan jobs for later.
The antivirus engine consists of multiple detection methods: signatures, polymorphic (to find new variants of known viruses, even if they now have a different behavior), heuristics (determines malware based on the program's behavior and should work when the signature method fails), real-time outbreak (adds crowd intelligence to the cloud to detect the newest threats) and CyberCapture, a new feature launched by AVG that's a cloud-based smart file scanner which isolates and analyzes suspicious items.
NEW Maximum Security - Stop malware, block dangerous downloads, avoid fake websites, and secure personal files with advanced ransomware protection;
NEW Maximum Privacy - Prevent voyeurs from hijacking webcam, hide private photos and files from snoops, and securely shred sensitive data;
NEW Unlimited Family Protection on unlimited personal PCs, tablets, and smartphones to protect everyone in your family;
Antivirus - Blocks viruses, spyware, & other malware;
Link Protection - Scans web, Twitter & Facebook links;
Online Shield - Protects user from harmful downloads;
Data Safe - Encrypts & password-protects private files;
Free Support - Phone & chat agents are on hand 24/7;
Anti-Spam - Keep user inbox free of spam & scams;
Shopping Protection - Shop & bank safer with Enhanced Firewall.
What is new in version 19.4.3085 Beta (Released on March 20, 2019):
Fixed issues;
Crashes in instup.dll, UI, behavioral shield.
What is new in version 19.3.3080 Beta (Released on February 22, 2019):
AV is installed in passive mode on W10 if OS is in Russian localization.
System requirements:
OS: Microsoft Windows® 7, Windows® 8, Windows® 8.1 Windows® 10 (except RT and Starter Edition);
Note:
The support for Windows XP and Vista has been dropped.
CPU: E2 capable CPU (Intel Pentium 4, AMD Athlon 64 or above);
RAM: 1 GB or above;
HDD: 2GB free space;
Internet connection;
Display: Optimally standard screen resolution not less than 1024 x 768 pixels.
Install notes:
1. Kindly read "Readme.txt" file given in download zip file;
2. Enjoy!
Screenshots: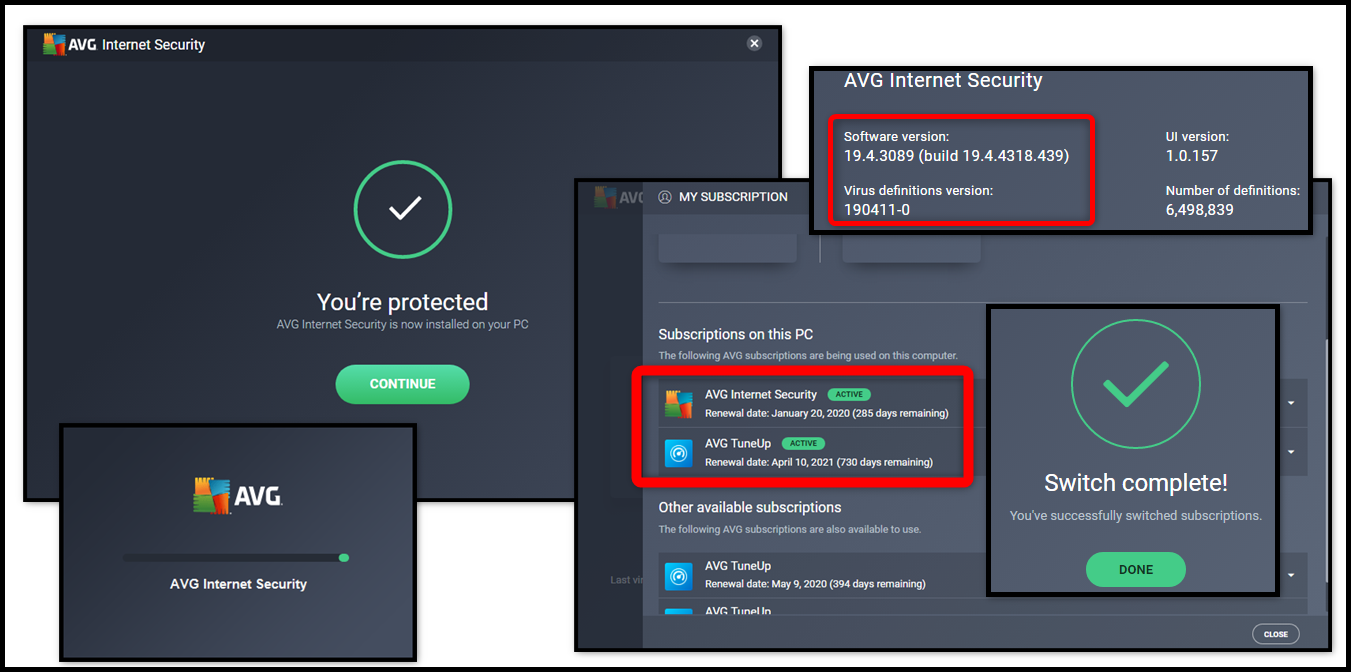 Virus free! No virus signature! 100% clean!
​
Official installer: avg_internet_security_setup_offline.exe
MD5: 2F8EB34A1AF22F579889ED7D0D48730E
SHA1: 89546B10A0562D8B2BD8AE93D25E433979812E78
SHA256: 186FF1F049CD1C1FFD0DCB76325D67F90E14F5EBA53CA27ABAEB4603DBB89E44
Kind regards,
@Mirkec
in collaboration with TeamOS
Download links (Size: 354.21 MB):
You must be registered for see links
You must be registered for see links
You must be registered for see links
You must be registered for see links
Last edited: