Downloaded

47.6 GB
Uploaded

652.4 GB
Ratio

13.72

Review
Windows Firewall Control by BiniSoft is a simple and exhaustive solution for applications network activity controlling and monitoring. The tool extends the functionality of Windows Firewall and provides new extra features which letting user rapidly access to the Windows Firewall settings and enhances functionality to create and manage networking rules for each installed application and selected the filtering profile.
Windows Firewall Control features a control panel where a user can make additional tweaks. User can integrate the tool into the Explorer context menu, set it to autorun at startup, disable other programs from adding firewall rules, activate global hotkeys for the control panel and rules management area, adjust the frame's hue, import and export rules, as well as access some Windows tools (Firewall with Advanced Security, Command Prompt, Event Viewer, Resource Monitor, Windows Registry).
It runs in the system tray and allows a user to control the native firewall easily without having to waste time by navigating to the specific part of the firewall. This is the best tool to manage the native firewall from Windows 10, 8.1, 8, 7, Server 2016, Server 2012. Windows Firewall Control offers four filtering modes which can be switched with a mouse click:
High Filtering
- All outbound and inbound connections are blocked. This profile blocks all attempts to connect to and from your computer;
Medium Filtering
- Outbound connections that do not match a rule are blocked. Only the programs that you allow can initiate outbound connections;
Low Filtering
- Outbound connections that do not match a rule are allowed. The user can block the programs he doesn't want to allow initiating outbound connections;
No Filtering
- Windows Firewall is turned off. Avoid using this setting unless you have another firewall running on your computer.
Windows Firewall Control does not do any packet filtering and does not block or allow any connection. This is done by Windows Firewall itself based on the existing firewall rules.
General features:
Notifications of outbound blocked connections;
Learning mode that automatically allows digitally signed programs;
Create temporary rules which are automatically deleted when they expire or on program restart;
Intuitive user interface which is easily accessible through a system tray icon;
Full support with standard user accounts. Elevated privileges are required only at installation;
Disable the ability of other programs to tamper Windows Firewall rules and state;
Integrated support of creating, modifying and deleting Window Firewall rules;
Multiple and easier ways of creating new rules in Windows Firewall;
Lock feature which can disable the access to the settings of the program and Windows Firewall;
Shell integration into the right-click context menu of the executable files;
Automatically display invalid rules for programs that do not exist anymore;
Possibility to find and display duplicate firewall rules;
Merge multiple similar rules or duplicate existing ones;
View recently allowed and blocked connections and create new rules from the Security log;
Import and export of partial sets of rules;
Protection to unauthorized uninstallation;
Possibility to restore previous settings at uninstallation;
Global hotkeys are supported and various shortcut keys are available;
And many, many more.
NOTE:
Windows Firewall is incompatible with software proxies, web filtering modules, NDIS drivers and any other security software that may redirect the traffic from Windows Firewall to their own filtering module. Due to multiple system configurations and software installed there may be incompatibility problems.
Fixed: After some Windows updates, the Connections Log may remain empty and the notifications might not be displayed anymore. The auditing settings will now be
reapplied on each WFC startup to ensure the functionality.
Fixed: Search term is removed in Connections Log when the Refresh list is done.
Features Repack Windows Firewall Control:
1. Full setup and unpacking portable version (PortableApps format) are combined inside one installer;
2. Optional installation of crack;
3. Optional installation of the recommended program rules;
4. Components responsible for collecting and sending user data are removed;
5. Picks up an external configuration file settings.reg (if located next to the installer).
System requirements:
OS: Windows 10 Windows 10, 8.1, 8, 7, Server 2016, Server 2012;
Windows Firewall service is required to be enabled for Windows Firewall Control to run;
DNS Client service is required to be enabled for the notifications to work properly;
.Net Framework 4.5.
Screenshots: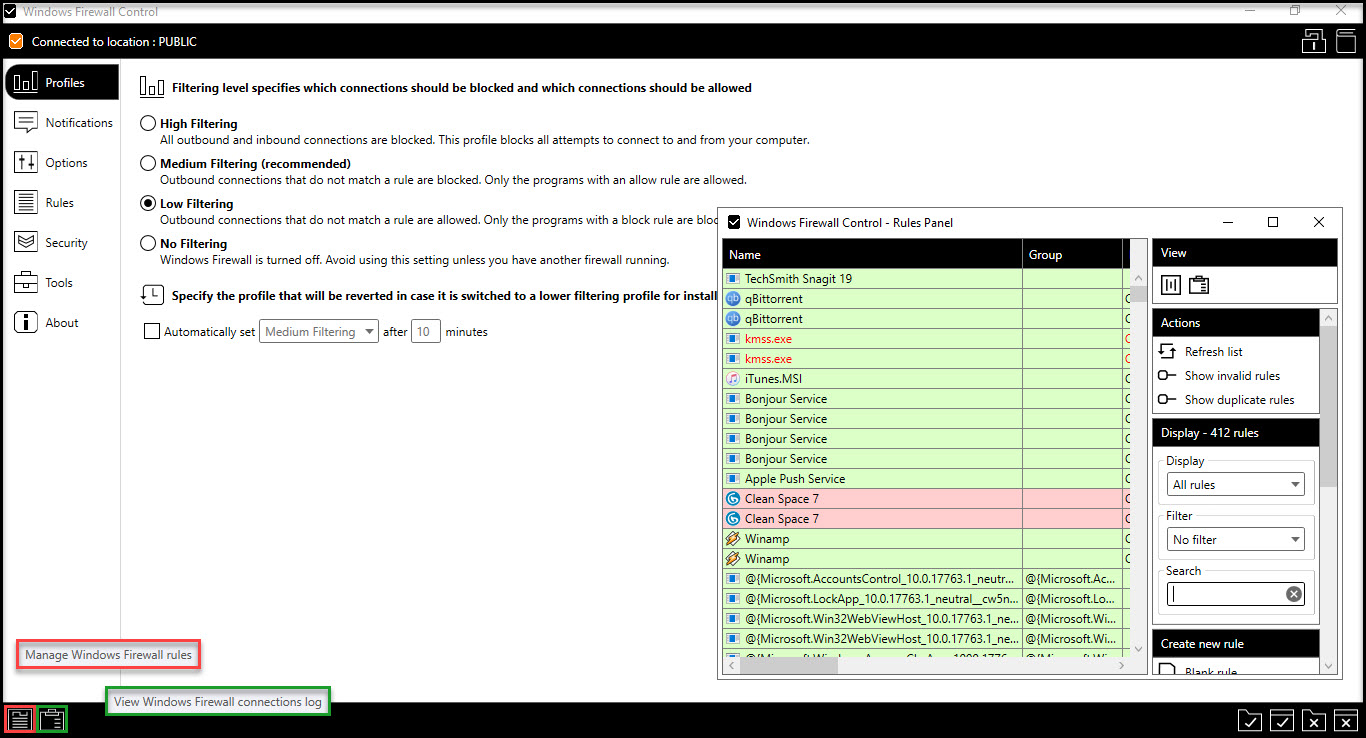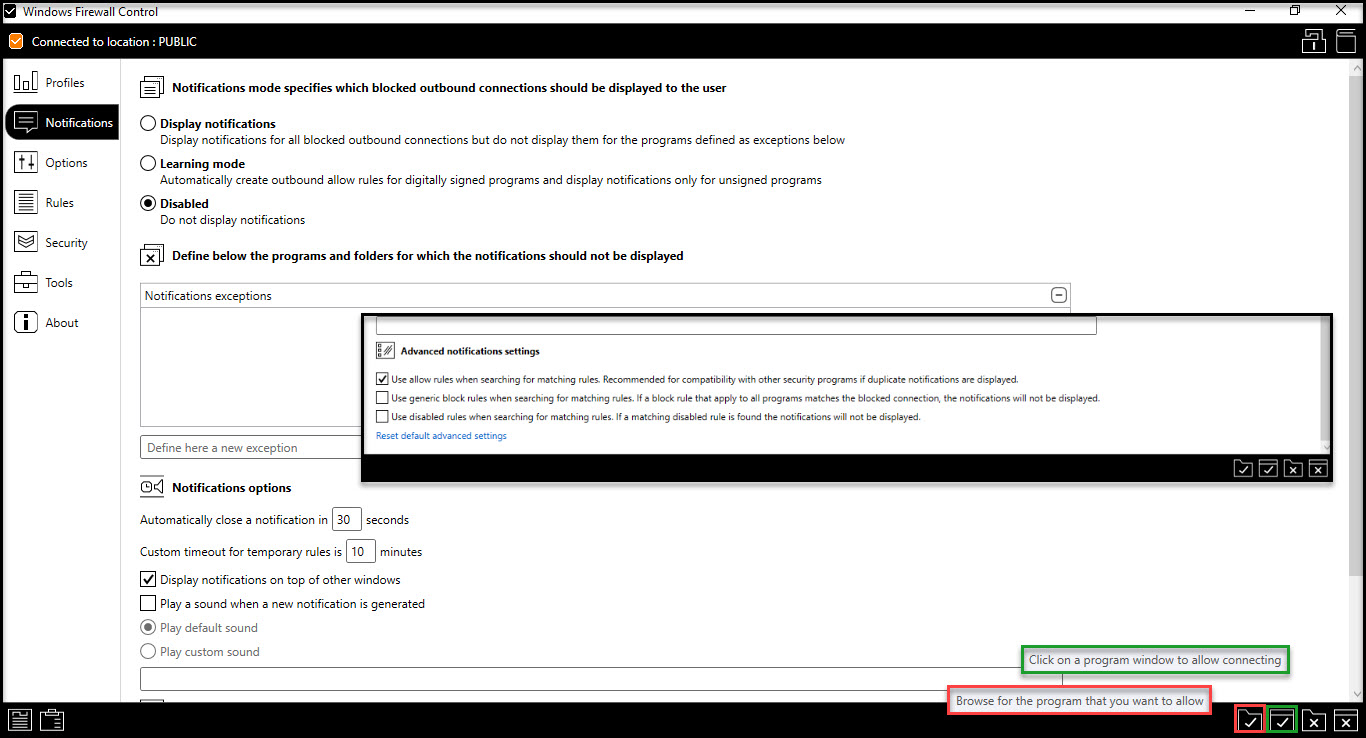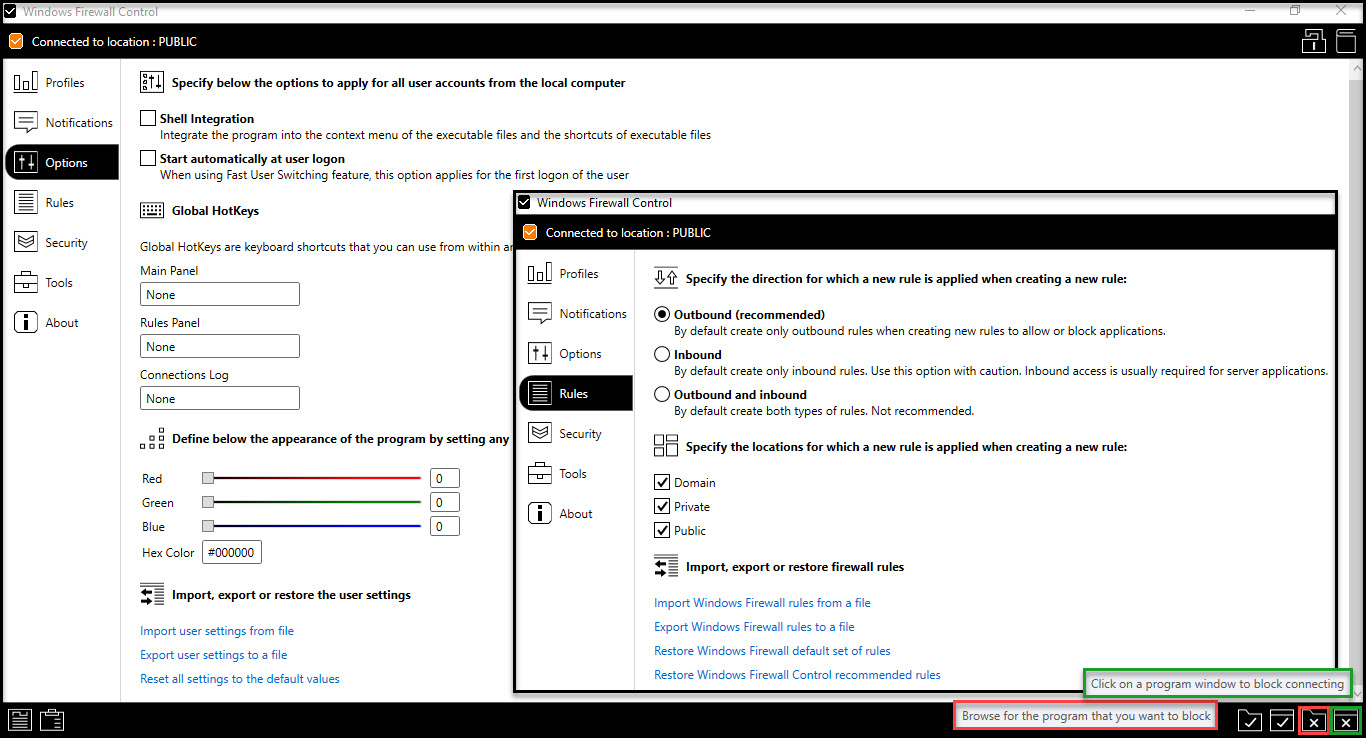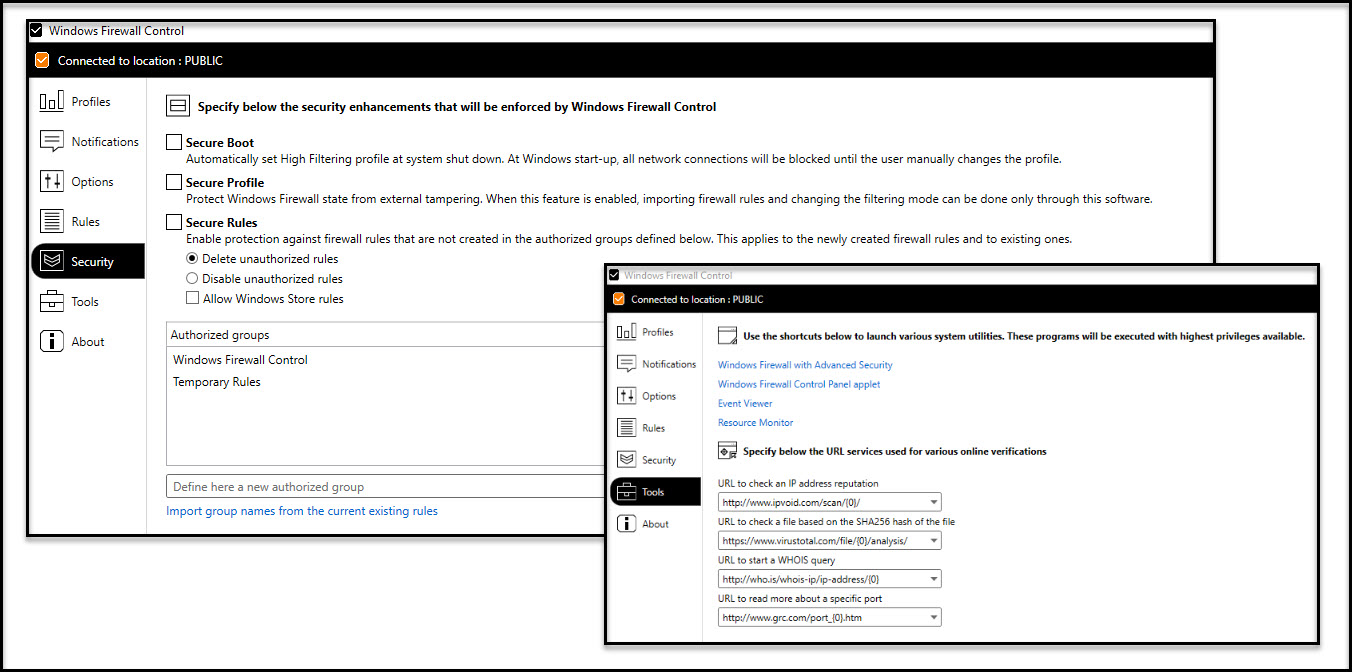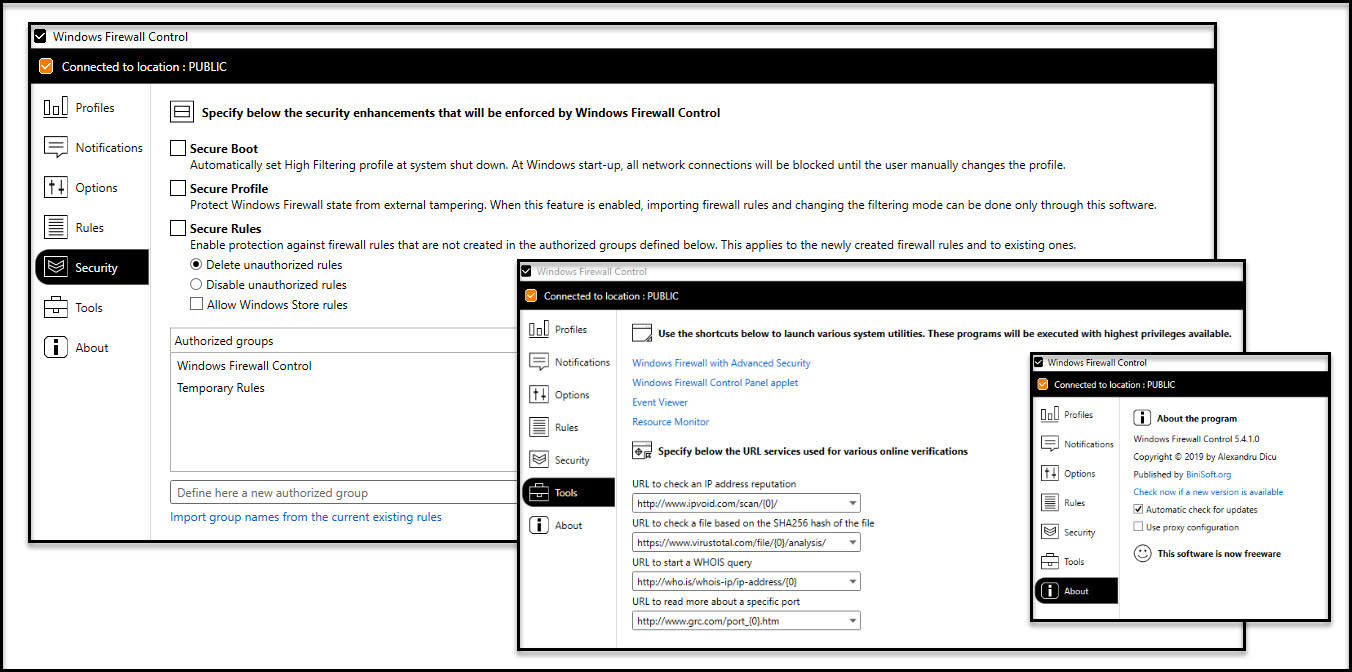 Virus free! 100% clean!
All credits go to elchupacabra who made and shared repack and the portable version with us!​
File: Windows Firewall Control 5.4.1.0.exe
You must be registered for see links
4/71
MD5: 673EA5B99A1959AF33F4C365813D2948
SHA1: CD50AB5EEB7134926834913438B7B5EE0DFE6D50
SHA256: 7388FDCC3E0B1342F326A1E2A8173F5A2AB0A019E7B4C19DBFAFF9ECEFF572DC
File: Silent install.cmd
You must be registered for see links
0/58
MD5: 1954CFA818E1D07C2820F8283A1BF89C
SHA1: F0A540DBDB3D7F3B34E8D4F5C47D581D98A7EDEE
SHA256: 2E4C44471043A7E433C71803636499110BEF1D9AA88D20697C7BCC9599D99EA3
File: Silent portable.cmd
You must be registered for see links
0/57
MD5: 8BA5C1A7329E8A2F0A57518807253125
SHA1: 85F59DF795818416E400CA4BEB7C10414D8CD269
SHA256: F5B016A7E4F9752F5003F92412AC510FA1BF11128E381E5536976418B3522275
Kind regards,
@Mirkec
in collaboration with TeamOS ?
Download links (Size: 3.47 MB):
You must be registered for see links
You must be registered for see links
You must be registered for see links
You must be registered for see links
You must be registered for see links
You must be registered for see links
Last edited: