Moderator
Uploader
Windows Modifier
Downloaded

49.6 GB
Uploaded

995.4 GB
Ratio

20.07

Review
Bitdefender Total Security 2019 offers the best protection against malware from electronic threats on all devices, across all operating systems. It is a top-of-the-line security solution which keeps Windows, Mac OS, iOS and Android devices safe, with no compromise on performance or battery life. The application provides an anti-malware solution with anti-theft, anti-phishing, firewall, autopilot, rescue mode, intrusion detection, ransomware protection, parental control, browser sandbox, password manager, and more.
The application offers multiple levels of ransomware protection and ransomware remediation. Use behavioural threat detection to prevent infections and protect user most essential documents from ransomware encryption. The new Ransomware Remediation feature is a new level of rehabilitation that ensures maximum data protection, such as text documents, images, videos or music files, from any ransomware attack. Also, Bitdefender Advanced Threat Defense is an innovative, proactive detection technology that uses advanced heuristic methods to detect ransomware and other new threats in real time. Advanced Threat Defense identifies anomalies on the device and correlates different suspicious behaviours to increase detection with less impact on performance than ever significantly.
The new level of flexible, network-based security instantly prevents exploitation of vulnerabilities in the system, detects and blocks attempts at brute force, prevents a device from being compromised in botnet attacks and sending sensitive information in unencrypted forms. Wi-Fi Security Advisor feature scans the networks for any security holes that might put a user at risk and then recommends the best action to protect device and privacy. Bitdefender Firewall adds an extra layer of protection, by blocking potentially malicious applications that want to connect to the Internet. User personal information stays safe from hackers and data snoops. The new Firewall has been completely redesigned to improve usability and allow better management of application rules.
Parental Control offers digital help for parents and additional online security for children:
Decide how much time each child can spend on the device;
Monitor their activities on Windows, MacOS, Android and iOS;
Protect children's navigation and keep them safe from inappropriate content;
Allow reliable contacts to call and send messages to children and block incoming calls from private or unknown numbers;
A user will always know where they are when they use a mobile device with GPS tracking.
Protection:
Complete Real-Time Data Protection;
Network Threat Prevention;
Advanced Threat Defense;
Multi-Layer Ransomware Protection;
Web Attack Prevention;
Anti-Phishing;
Anti-Fraud;
Safe Files;
Rescue Mode;
Anti-Theft.
Performance:
Autopilot;
Bitdefender Photon™;
Global Protective Network;
Game, Movie and Work Modes;
Speed Up Devices;
Battery Mode.
Privacy:
Bitdefender VPN;
Webcam Protection;
File Encryption;
Safe Online Banking;
Parental Control;
Privacy Firewall;
Wi-Fi Security Advisor;
Social Network Protection;
Password Manager;
File Shredder;
Vulnerability Assessment.
What is new in version 23.0.9.25:
Complete anti-malware protection: Windows, MacOS, Android and iOS;
NEW: Multilayer ransomware protection with ransomware remediation;
NEW: Online threat prevention: block attacks before they even start;
IMPROVED: Parental Control;
Optimized speed and performance on every platform.
System requirements:
Minimum system requirements:
OS: Windows 7 SP1, Windows 8, Windows 8.1, and Windows 10;
CPU: Dual Core 1.6 GHz processor;
RAM: 1 GB;
HDD: 2 GB free space.
Recommended system requirements:
CPU: Intel CORE 2 Duo (2 GHz) or equivalent processor;
RAM: 2 GB;
HDD: 2.5 GB of free space.
Install notes:
1. Kindly read 'Read me.txt' file given in download zip file;
2. Enjoy!
Trial reset is tested, and it is working! See the screenshots below! Download BitDefender 2020 installer from the official webpage!
​
Screenshots: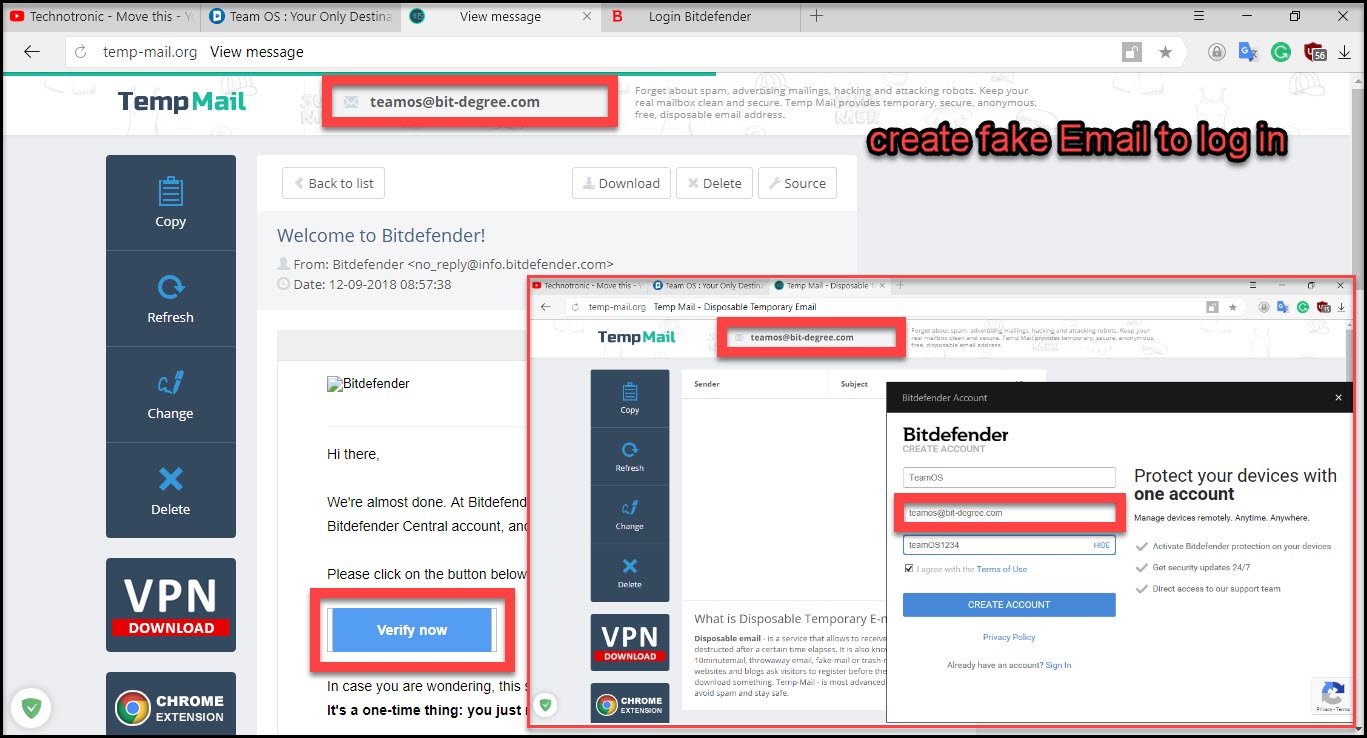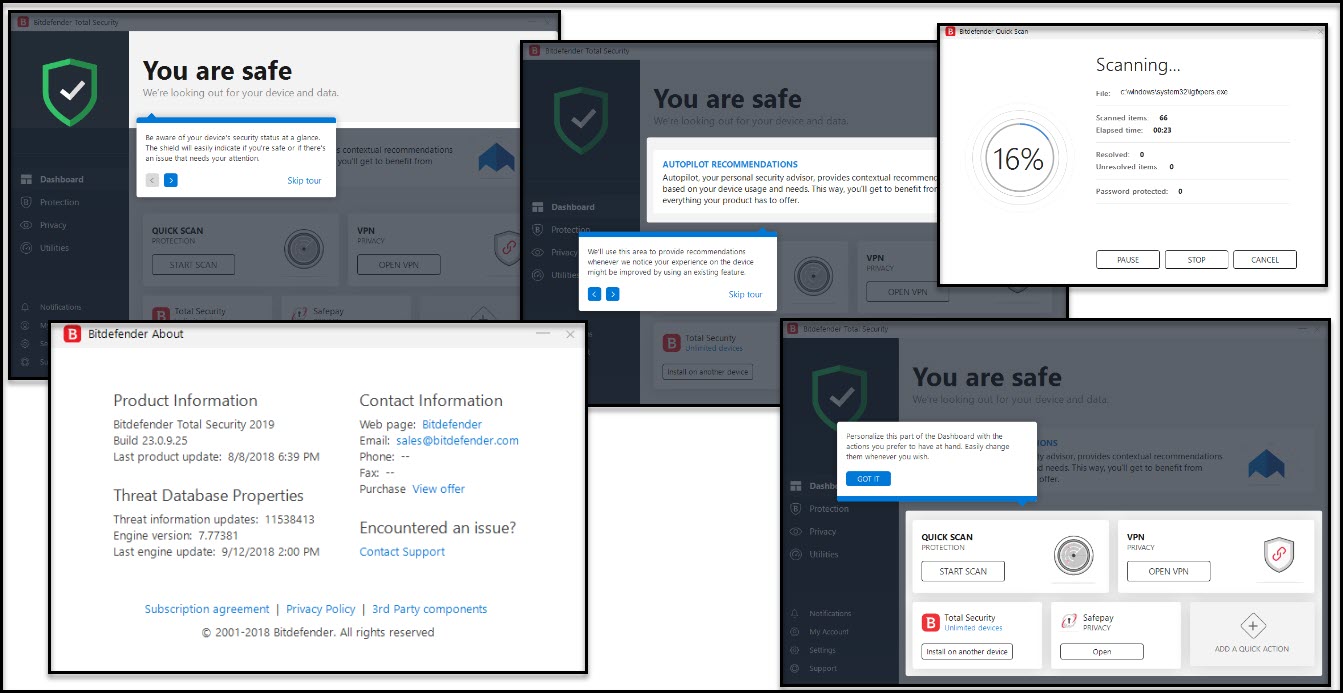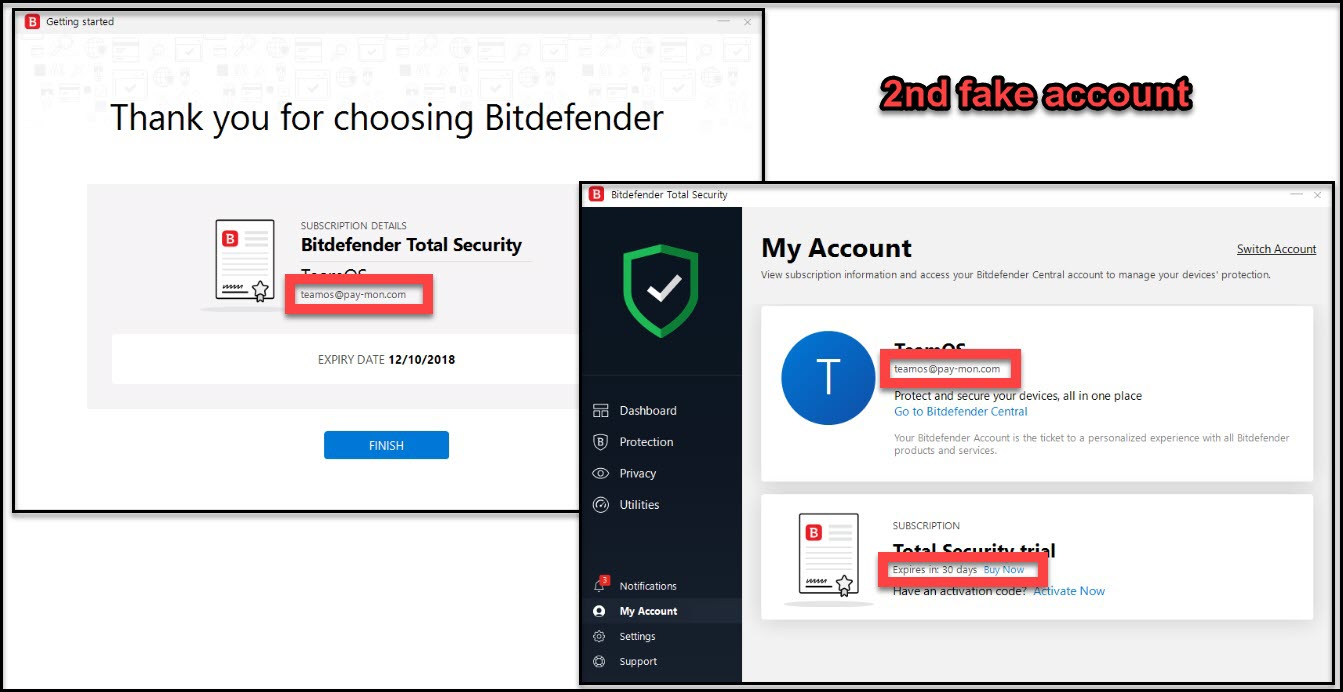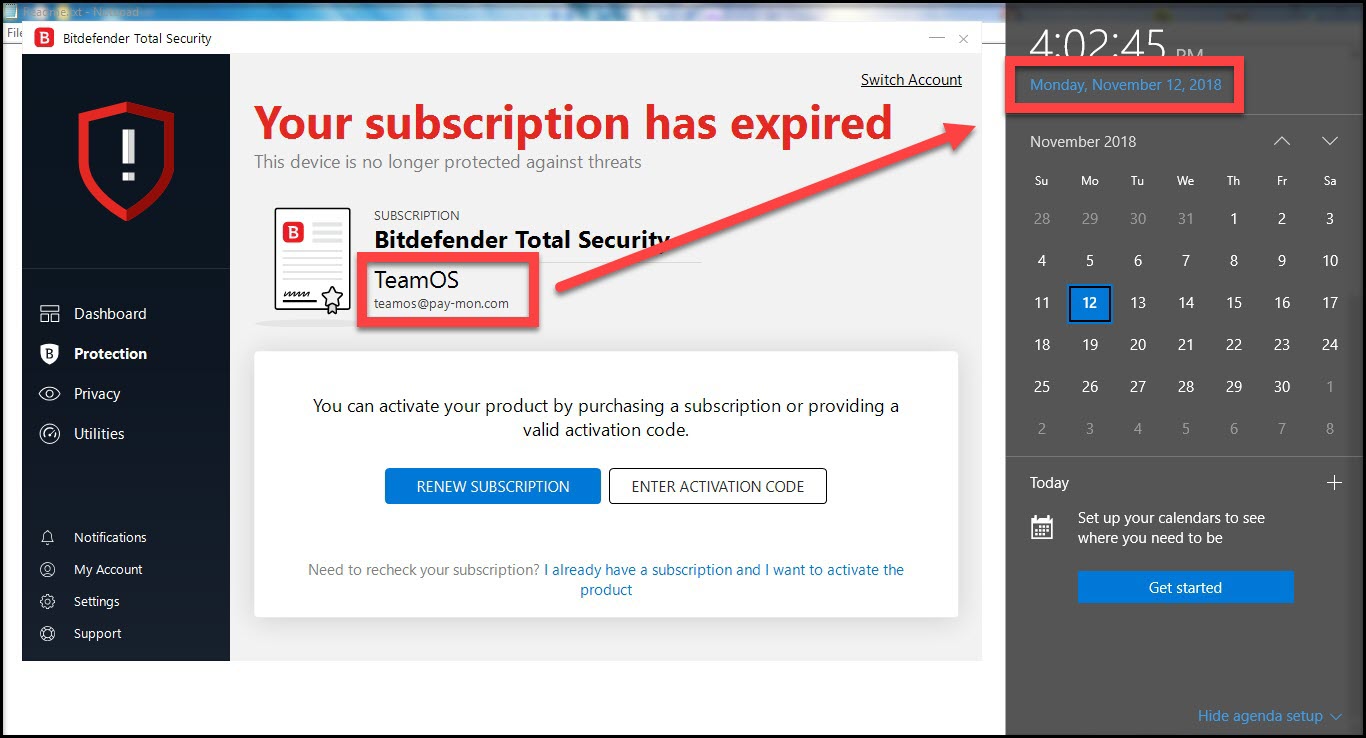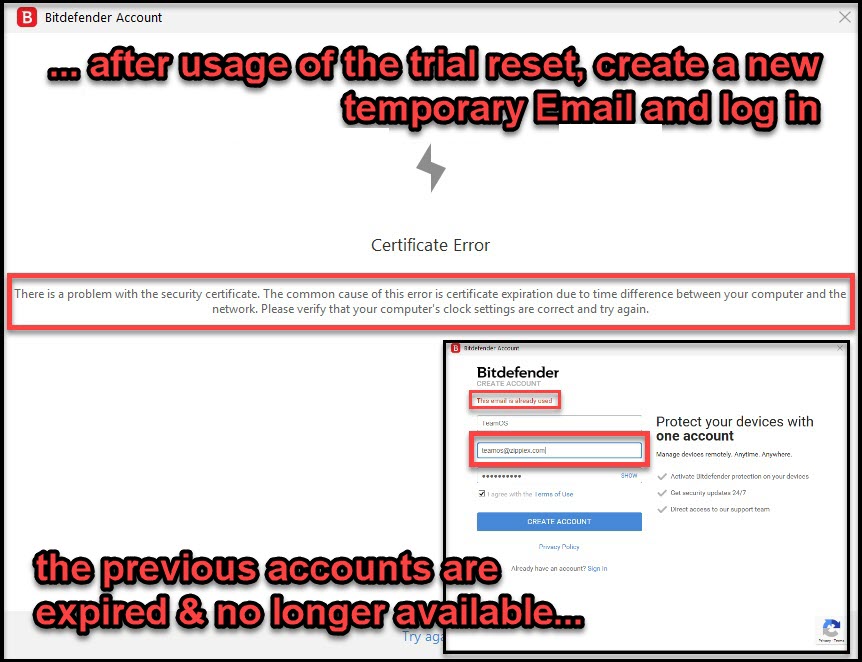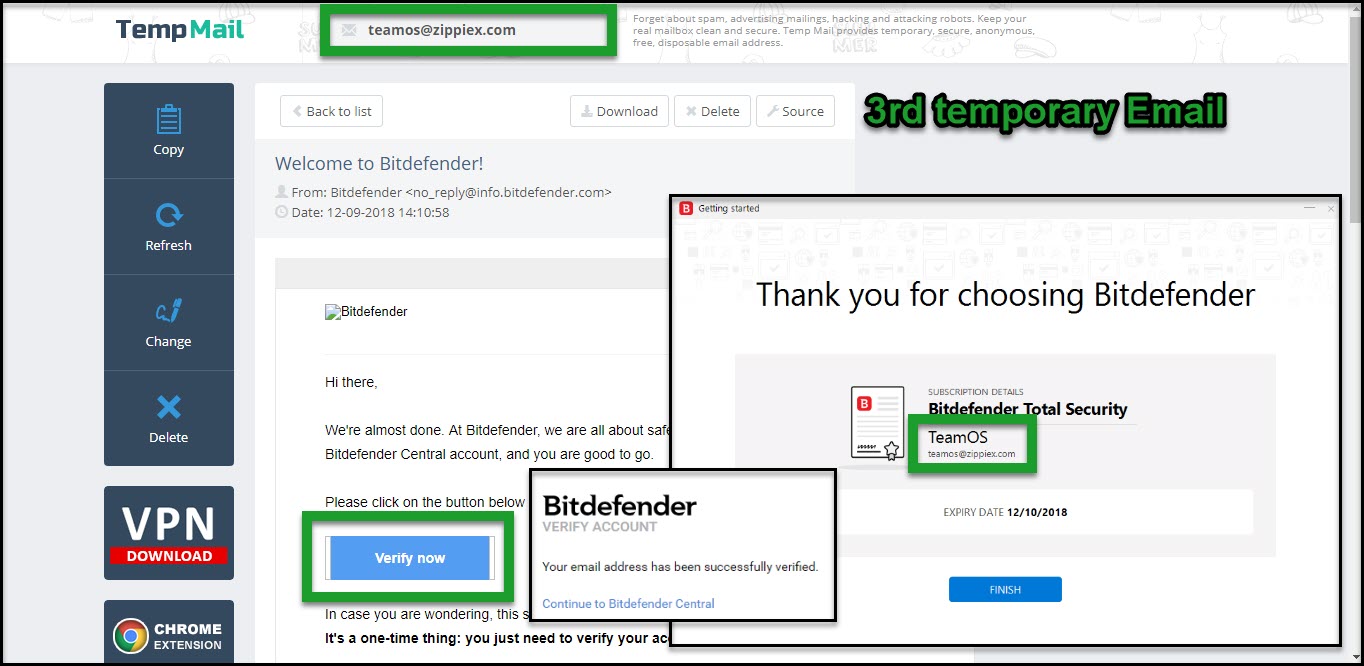 Virus free! 100% clean!
All credits go to the iglie who share the trial reset with us!
​
Kind regards,
@Mirkec
in collaboration with TeamOS
Download links 32-bit version (Size: 440.91 MB):
You must be registered for see links
You must be registered for see links
You must be registered for see links
You must be registered for see links
You must be registered for see links
You must be registered for see links
You must be registered for see links
Download links 64-bit version (Size: 469.68 MB):
You must be registered for see links
You must be registered for see links
You must be registered for see links
You must be registered for see links
You must be registered for see links
You must be registered for see links
You must be registered for see links
Last edited: