Administrator
Windows Modifier
Downloaded

51.7 GB
Uploaded

13.1 TB
Ratio

258.82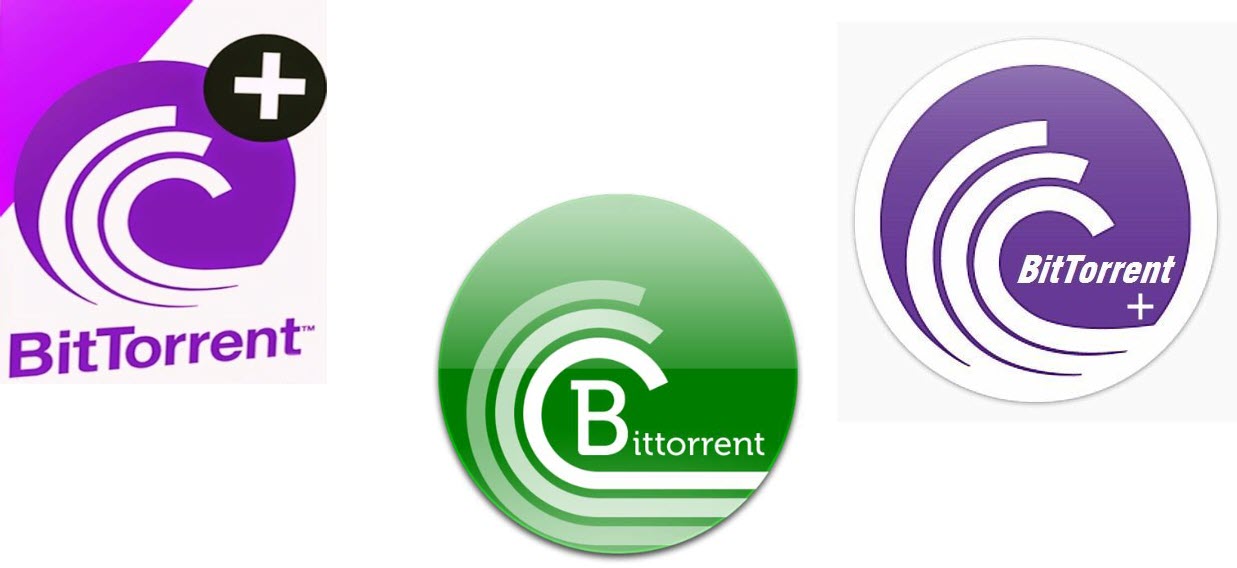 Review
A BitTorrent is a software application that provides users with a simple means downloading large amounts of data over the Internet using p er-to-peer connection, with speed limiting capabilities. I
t is possible to connect to this app to
multiple devices of Android and Apple, as well as PS3 and Xbox360 gaming consoles and to add RSS feeds by directly inputting a URL in the appropriate box, using a custom alias and enabling an automatic download of all new items published.
BitTorrent is an efficient piece of software when it comes to downloading large amounts of information using the BitTorrent protocol. It is the first peer-to-peer client, and after so many years, it remains one of the top solutions in its category. It does not burden the system's performance, and all tasks are performed promptly without popping up errors, crashing or freezing.
RSS Downloader;
Lightweight client;
Local peer discovery;
Configurable bandwidth scheduler;
Global and per-torrent speed limiting;
Dynamic bandwidth management - download without disrupting other applications;
Detailed stats on the health of media files provides a safer, more controlled experience;
No hardware configuration - reduced hassle of fast downloads.
RePack features:
Type: Installation + unpacking (Portable version from PortableAppz).
Languages: Multilingual;
Integrated: Langpack.
Install notes:
1. Just run the installation;
2. Choose between repack full or portable version;
3. Enjoy!
Command line switches:
Silent install the regular version: / S / I;
Unpacking the portable version: / S / P;
It is also possible to select the directory for the installation: After all the keys you need to add / D =% path % Example: fayl_ustanovki.exe / S / I / D = C: \ µTorrent
Screenshots: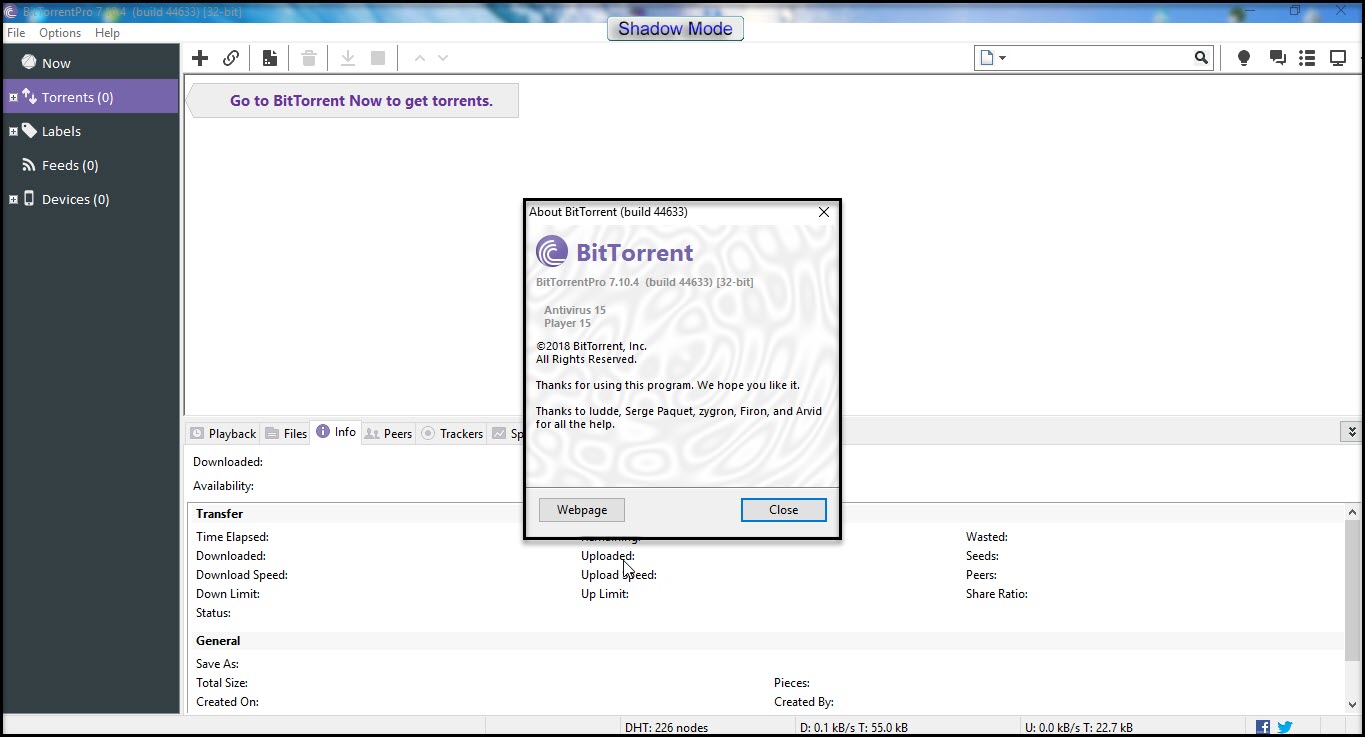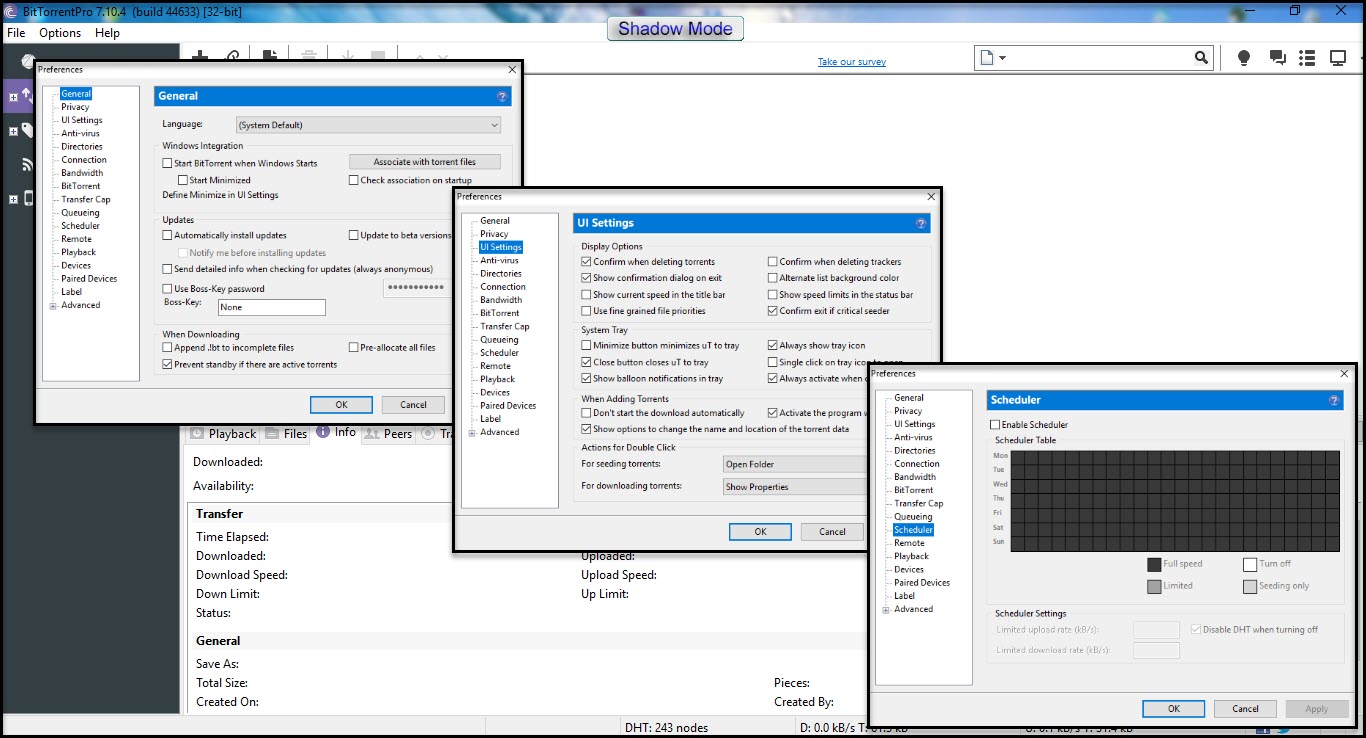 Virus free! No virus signature! 100% clean!
All credits go to the d!akov who share the repack version with us!​
Kind regards,
@Mirkec
in collaboration with TeamOS
Download links (Size: 17.22 MB):
You must be registered for see links
You must be registered for see links
You must be registered for see links
You must be registered for see links