Super Moderator
Windows Modifier
Downloaded

51.6 GB
Uploaded

7 TB
Ratio

139.95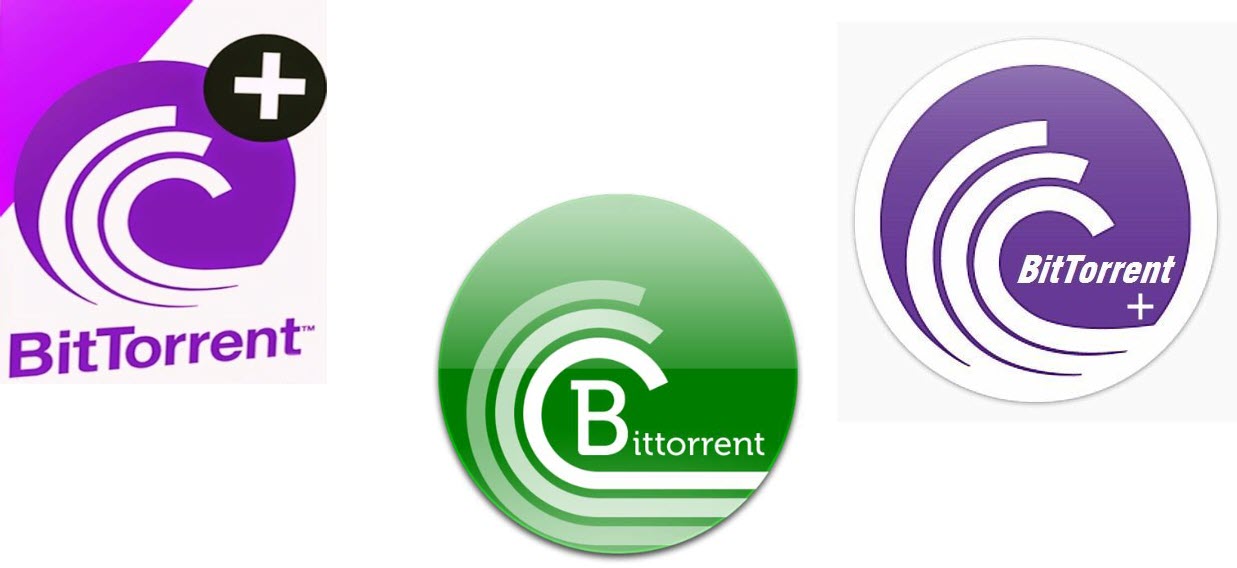 Review
A BitTorrent is a software application that provides users with a simple means downloading large amounts of data over the Internet using p er-to-peer connection, with speed limiting capabilities. It is possible to connect to this app to multiple devices of Android and Apple, as well as PS3 and Xbox360 gaming consoles and to add RSS feeds by directly inputting a URL in the appropriate box, using a custom alias and enabling an automatic download of all new items published.
BitTorrent is an efficient piece of software when it comes to downloading large amounts of information using the BitTorrent protocol. It is the first peer-to-peer client, and after so many years, it remains one of the top solutions in its category. It does not burden the system's performance, and all tasks are performed promptly without popping up errors, crashing or freezing.
RSS Downloader;
Lightweight client;
Local peer discovery;
Configurable bandwidth scheduler;
Global and per-torrent speed limiting;
Dynamic bandwidth management - download without disrupting other applications;
Detailed stats on the health of media files provides a safer, more controlled experience;
No hardware configuration - reduced hassle of fast downloads.
Repack features:
Original untouched bittorrent.exe;
Configured settings.dat (ads removed);
User-friendly compact main menu by priority;
Exit without taskbar;
Fully uninstall without risk of the launched program;
Auto detection for leftovers during install;
Interact with a user to save torrent tasks;
Updated Flags (10 July 2019);
List of stable trackers (August 2019);
Search engine list of famous trackers;
Dark and Light side panel;
Optional Skin;
User Manual for BitTorrent.
Install notes:
1. Just run the installation;
2. Enjoy!
Screenshots: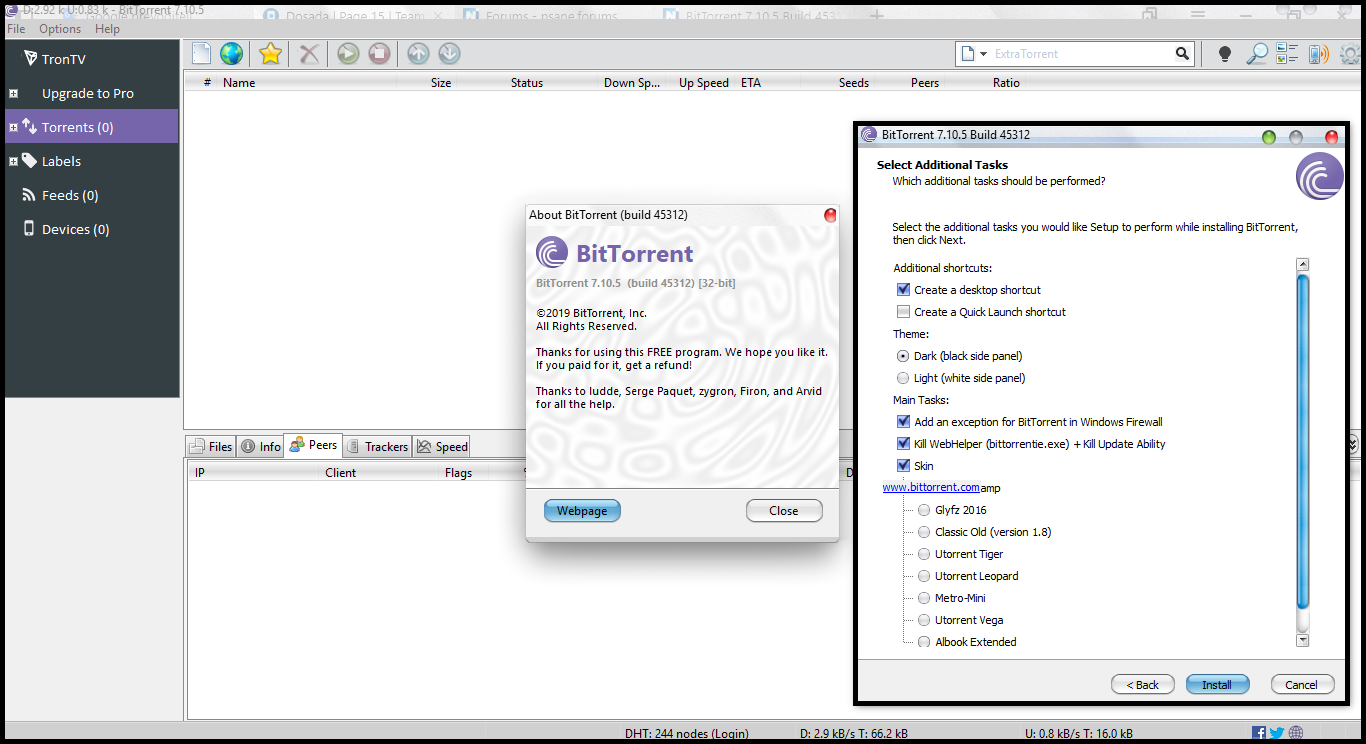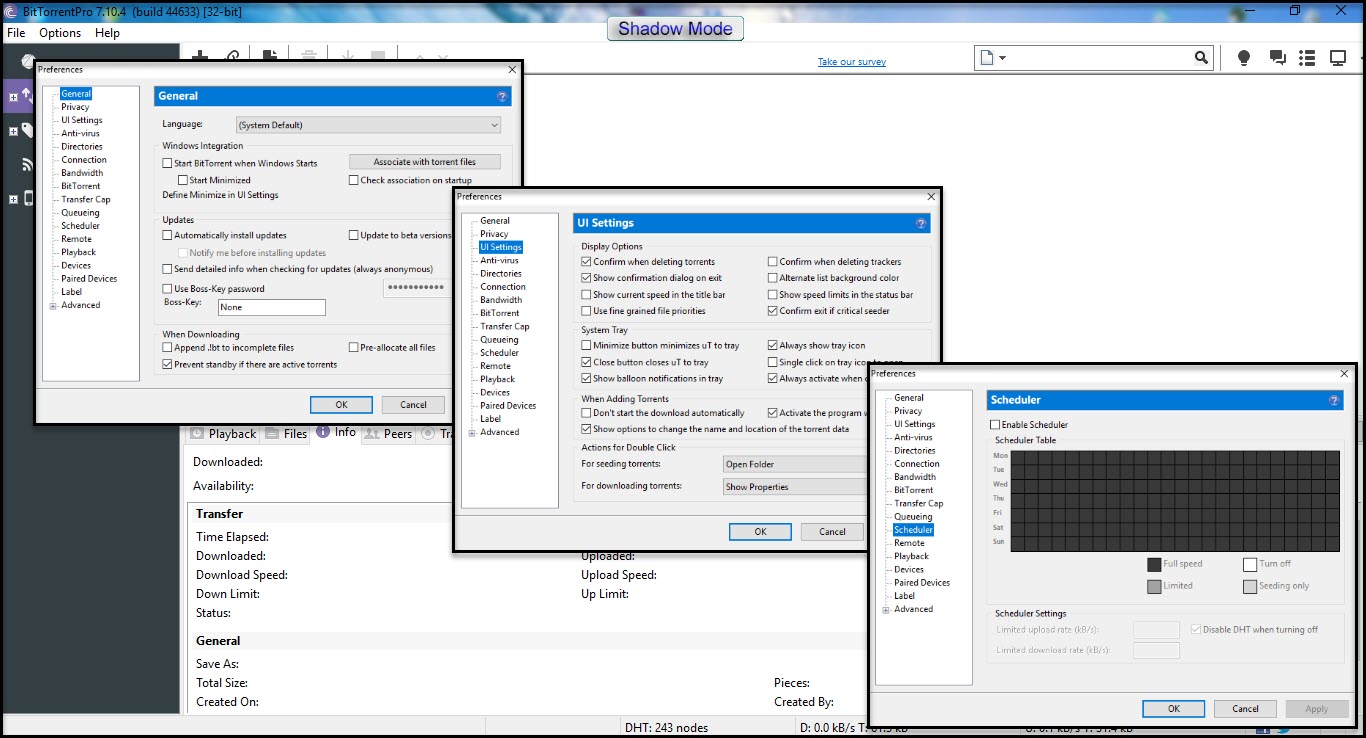 Virus free! 100% clean!
​
File: BitTorrent_7.10.5.45312.exe
You must be registered for see links
04/69
MD5: 1E86EAD36533B1103FC132094F87385F
SHA1: C81A90D038852D4D605CF6CB4682034BB9DC549A
SHA256: 618FBD2075EE0717AD98233A9CB28D1ED900BCD6105878AF487936D091CAF985
Kind regards,
@Mirkec
in collaboration with TeamOS
ALTERNATIVE:
xTorrent Toolbox
Download links - version 7.10.5 Build 45312 (Size: 5.14 MB):
You must be registered for see links
You must be registered for see links
You must be registered for see links
You must be registered for see links
Last edited: