Moderator
Uploader
Windows Modifier
Downloaded

49.6 GB
Uploaded

995.4 GB
Ratio

20.07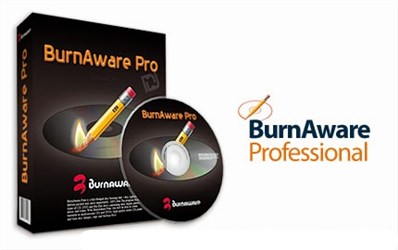 Review
BurnAware Professional is a powerful CD, DVD and BD disc burning solution intended for users who need maximum control over every aspect of the burning process and use multiple burners for mass-production of various discs and quick creation of disc-to-disc copies. It is a lightweight program that enables a user to create audio, video and data discs, discs with multimedia content, generate images for later use, copy DVDs, CDs or Blu-rays and erase disc contents
Apart from this, creating bootable discs is also possible, as well as making ISO images from local files using an ISO 9660, UDF or Bridge file system, and burning DMG, IMG, NRG, BIN, CUE, ISO file extensions to a CD, DVD or BD. A simple and intuitive interface of the program will make even novices feel comfortable with the program features.
Backup utilities are present, in the sense that user can copy the contents of a disc to an ISO or BIN file. Last but not least, a user can bring up information about the inserted CD, DVD or Blu-ray (e.g., type, status, used and free space, number of sessions, etc.), verify it for errors, erase or format rewritable discs.
BurnAware remains a top pick when it comes to burning solutions. The dominant feature pack, coupled with exceptional ease of use, can make this utility an excellent choice for all users.
Key features:
Burn Data, Bootable, and Multisession discs;
Burn Audio, Video and MP3 CDS;
Create and burn ISO/CUE/BIN images;
Copy discs to ISO images;
Erase rewritable discs.
Supports:
All media types (CD/DVD/Blu-ray Disc) including Double Layer;
All current hardware interfaces (IDE/SCSI/USB/1394/SATA) including AHCI;
UDF/ISO9660/Joliet file systems (any combination);
On-the-fly writing (no staging to hard drive first);
Verification of written files;
Multisession DVD-RW/DVD+RW;
Unicode CD-Text (tracks and disc).
What is new in version 12.4 (Released on June 04, 2019):
New features:
Option to convert audio files to a temporary folder before burning;
Option to use file names as track CD-Text in Audio CD compilation;
Additional method for audio playtime detection.
Enhancements:
Updated translations and EULA.
Updated Options dialog in Audio CD compilation;
Improved audio tracks conversion in Audio CD compilation;
Optimized for 2880x1800 display resolution;
Minor user interface improvements.
Bug Fixes:
Fixed bug with determining playtime for some audio tracks.
What is new in version 12.1 (Released on March 12, 2019):
Enhancements:
Updated translations;
Updated track normalization method and Verify Tool;
Improved compatibility with Windows 10 build 1809;
Improved handling of bad sectors during disc copying;
Improved support of LG drives.
Bug Fixes:
Resolved problem with non-ANSI translations;
Fixed bug with setting cache size and number of copies in DVD-Video and MP3 Disc compilations.
What is new in version 12.0 (Released on February 15, 2019):
New Features:
Added Swedish translation;
Added option to generate MD5 checksum for ISO files;
Added track normalization option to Audio CD compilation;
Two view styles for the main window - horizontal and vertical layout.
Enhancements:
Updated translations, help file and installer;
Improved time zone handling in data compilations;
Improved burning engine and file processing speed;
Improved support of ISO files in iso unpacking tool;
Improvements to overall program performance.
Bug Fixes:
Resolved issue with displaying file date and time in Windows Explorer;
Fixed bug with cutting file names in ISO compilation with automatic settings;
Fixed bug with copying CD-ROM to CD-R using "direct copy" option.
System requirements:
OS: Microsoft Windows XP, Vista, 7, 8, 8.1, 10 (both 32 & 64-bit).
CPU: 600 MHz Pentium processor or faster;
HDD: 20 MB of free disk space;
RAM: 128 MB;
DIsplay: 800x600 video resolution.
Install notes:
1. Kindly read "Readme.txt" file given in download zip file;
2. Enjoy!
Screenshots: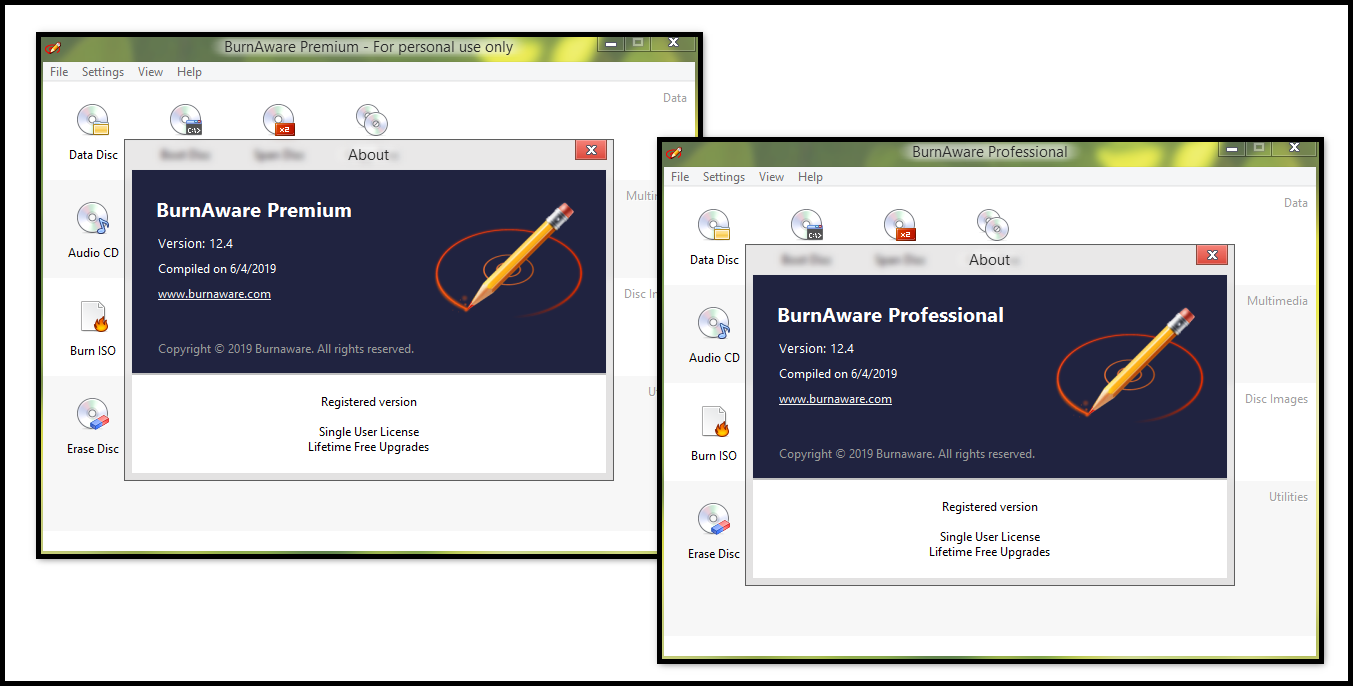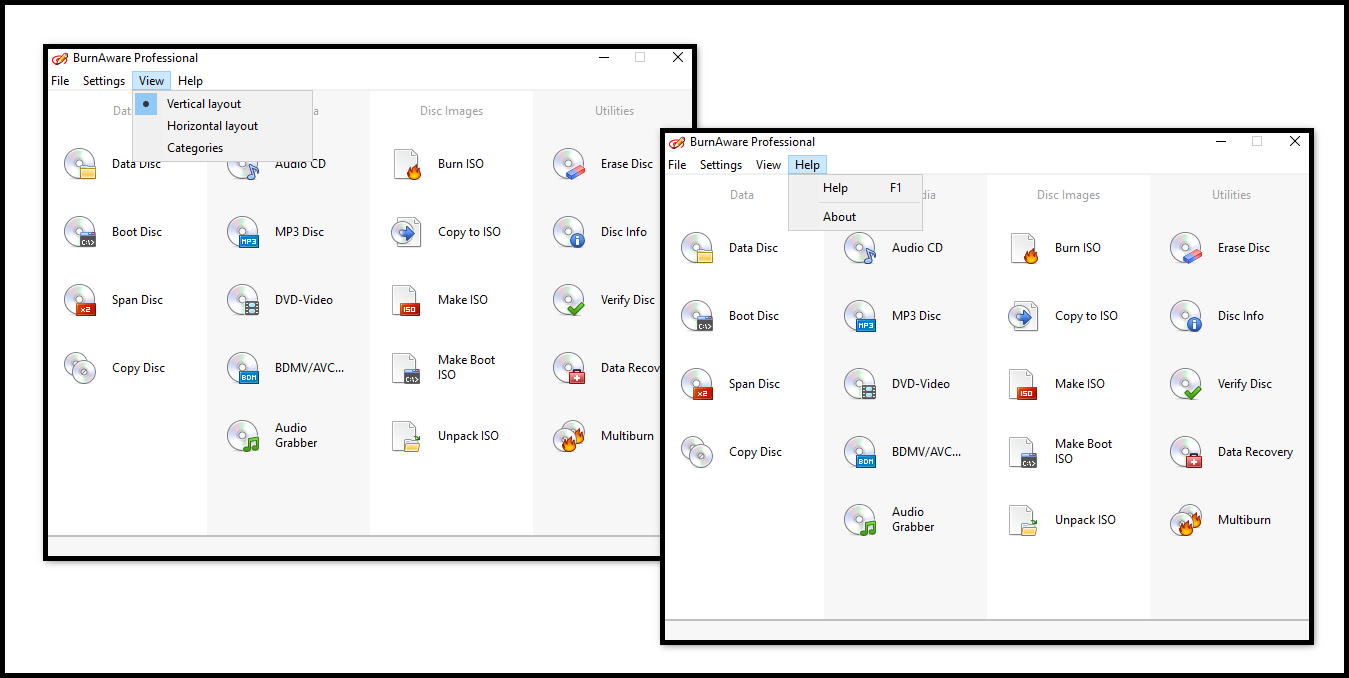 Virus free! 100% clean!
All credits go to the RadiXX11 who made and shared the crack with us!
​
File: version.dll
You must be registered for see links
4/70
MD5:86EDA482B292FEB36B93B7B09781C8F9
SHA1: 6E077C738B12AA460C4DDCA7CB5EFF007A7EE22D
SHA256: A47401F0392F93E026571854190C02D03A900E1CE6E7D8678DC116DFF6F4D262
Kind regards,
@Mirkec
in collaboration with TeamOS
Download links - version 12.4 (Size: 19.19 MB):
You must be registered for see links
You must be registered for see links
You must be registered for see links
You must be registered for see links
Last edited: