an immortal captive
Power User
Downloaded

28.2 GB
Uploaded

54.5 GB
Ratio

1.93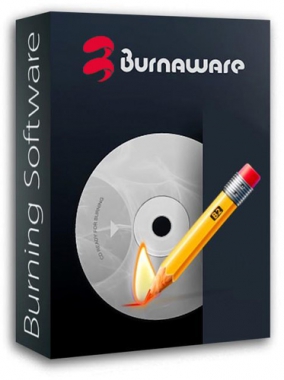 Professional BurnAware - compact and easy to use software to burn files to CD, DVD, Blu-Ray and HD-DVD discs. Supports work with any type of optical discs (including CD-R / RW, DVD- R / RW, DVD + R / RW, BD-R / RE, HD-DVD-R / RW and DVD-RAM) and hardware recording devices. It is possible to create images, write multisession discs, check the recorded content.

Main features:

• Record from any types of media CD / DVD, and Blu-Ray (the BD-the R / the BD-RE)
• Burn discs from images
• Burn disc format DVD-Video from video files
• Burn Audio CD from WAV files , MP3 or WMA
• Creating disk images
• Supports all current hardware interfaces
• Record on the fly for all types of images
• Ability to use multisession for all media types
• Automatic checking of recorded data
• Support for Unicode encoding for multi-language OS versions
• Simple, clear and nastraiv aemy user interface

Version 13.0 (4-February-2020)

New features:
- Added dark theme.
- New icons and re-designed user interface.
- "Classic icons" option to switch between icon styles.
- User interface adapted for 175 DPI and higher resolution.

Enhancements:
- Updated translations.
- Improved audio tracks conversion.
- Improved support of screen reading software.
- Improvements to session import process.
- Improvements to burning process and data verification.

Fixes:
- Resolved issue with disc copying speed.



Windows XP, Vista, 7, 8, 8.1, 10







i. Unzip The Archive

ii. Read "Read" for installation instructions.

iii. Enjoy..








BurnAware.Professional.v13.0.exe :

You must be registered for see links









File Type: rar

File Size:

9.79mb



Repacker: repack.me



Uploadrar:

You must be registered for see links

(PLZ Consider disabling Your Adblocker while downloading)
​