Protagonist !
Uploader
Power User
Downloaded

25.1 GB
Uploaded

1.2 TB
Ratio

48.75

​
Description


Malwarebytes Premium 3.7.1.2839 for Windows. Its full offline installer standalone setup of Malwarebytes for Windows 32 bit 64 bit PC.
The Proactive Protection Module of Malwarebytes Anti-Malware Pro keeps your system safe and secure with advanced heuristic scanning technology.



Features


Flash – Lightning fast scan speeds
Thorough – Full scans for all drives
Works Well With Others – Cooperative functionality
Puts YOU first! – Priority database updates
Puts Malware in the Slammer – Quarantine function holds threats and lets you restore at your convenience
Talk to the hand – Ignore list for both the scanner and Protection Module
For Your Pleasure – Customizable settings enhance performance
Lock It Down – Password protect key program settings
Chameleon – Gets Malwarebytes running when blocked
Toolbox – Extra utilities to help remove malware manually
Nitty Gritty – Command line support for quick scanning
RPP, Yeah You Know Me – Realtime Proactive Protection Module
Hablamos Everything! – Multi-lingual support (Klingon still in beta)



Languages Available

: Arabic, Bulgarian, Catalan, Chinese (Traditional), Czech, Danish, Dutch, English, Estonian, Finnish, French, German, Greek, Hebrew, Hungarian, Indonesian, Italian, Japanese, Korean, Latvian, Lithuanian, Norwegian, Polish, Portuguese (Brazil), Portuguese (Portugal), Romanian, Russian, Slovak, Slovenian, Spanish, Swedish, Turkish, Vietnamese



Improvements:


Context Menu scanning option is now enabled by default. Note if you had this option disabled previously and want to retain that setting, you must disable again manually this one time only. Future updates will retain the setting properly
Improved renewal experience for those who purchased in retail store so that the original license key is retained post-renewal instead of requiring that a new key be entered and activated
Improved End of Trial experience so it is clear that trial has expired and real-time protection is no longer available
Added additional license checks to ensure subscription details are updated as quickly as possible after a renewal is processed
Updated company and product logos with new logo.
Fixed security vulnerability to ensure database updates are downloaded over SSL connections only
Fixed crash that occurred if Dell Backup and Recovery software was installed on same system
Fixed issue where scheduled scan did not honor weekly recurrence properly
Fixed issue where license expiration notices were incorrectly displaying multiple times in rapid succession
Fixed issue where the Scheduler would continue to run in certain cases after a trial had expired
Fixed issue where the update progress bar on the Dashboard would appear to hang and would never complete
Several improvements to Chameleon self-protection



Screen shoots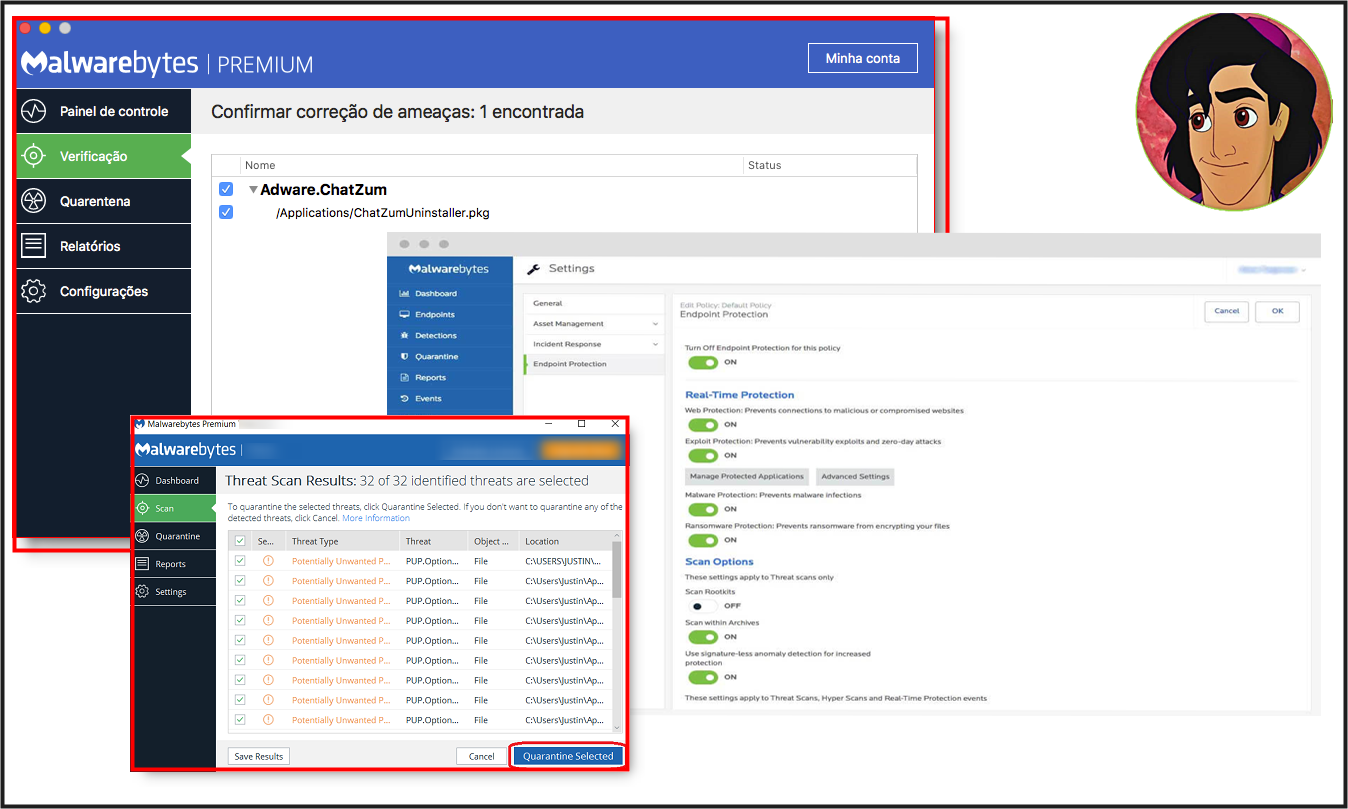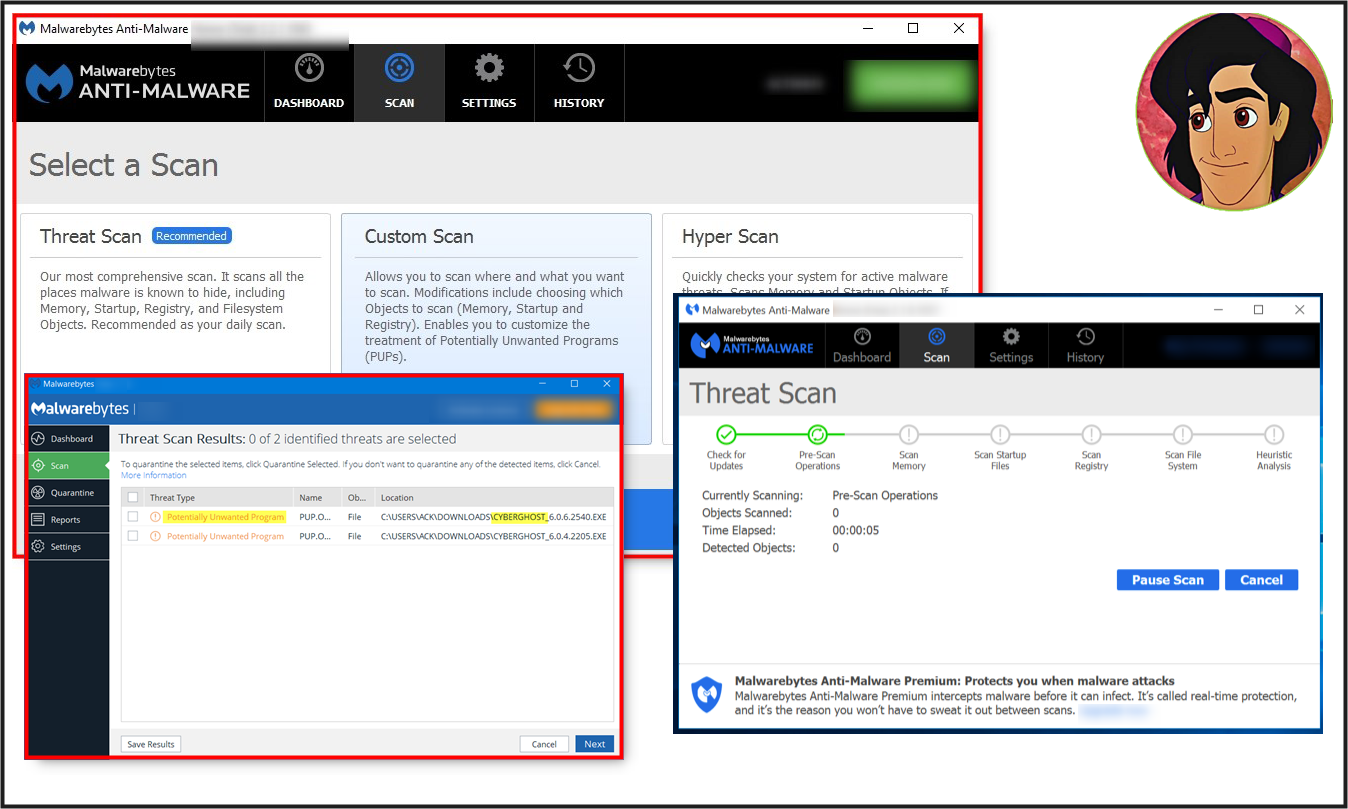 Installation notes
Just follow the images in .rar you will be fine.
Tested in my friend's PC , it runs without problems, till now, remember to dis-activate AV before applying KeyGen
Try it , if you want , if you are
Paranoid
, kindly don't spam the thread and just don't download, Try it on your VM firstly to decide.
Good-luck !





System requirements


Windows OS 10,8.1,8,7sp1



Virus Report 1000 % clean others are

False +
You must be registered for see links
MD50ee3c761d3ecc043ec81c657b6a67511
SHA-1d18c7565cfdec067a99bd76a078edefae1c1b7fc
SHA-2569f2a6bd0c31d3d2f3eef8fd34abcf90d8f47d40fe071c87606502e86cf399465
SSDEEP1572864:l++33t+B1sTgvzOTun2qwG4o6XaUuLv6g:A+uSEvzjwG4o65u/
File typeRAR
MagicRAR archive data, vce,
File size 62.2 MB (65218286 bytes)
Created With:

qBittorrent v4.1.9.1

Comment:

Downloaded From https://www.teamos-hkrg.com/

Peers:

38 Seeders + 0 Leechers = 38 Peers

Loading…