Software Uploader
Uploader
Power User
Downloaded

4.8 GB
Uploaded

19 GB
Ratio

3.97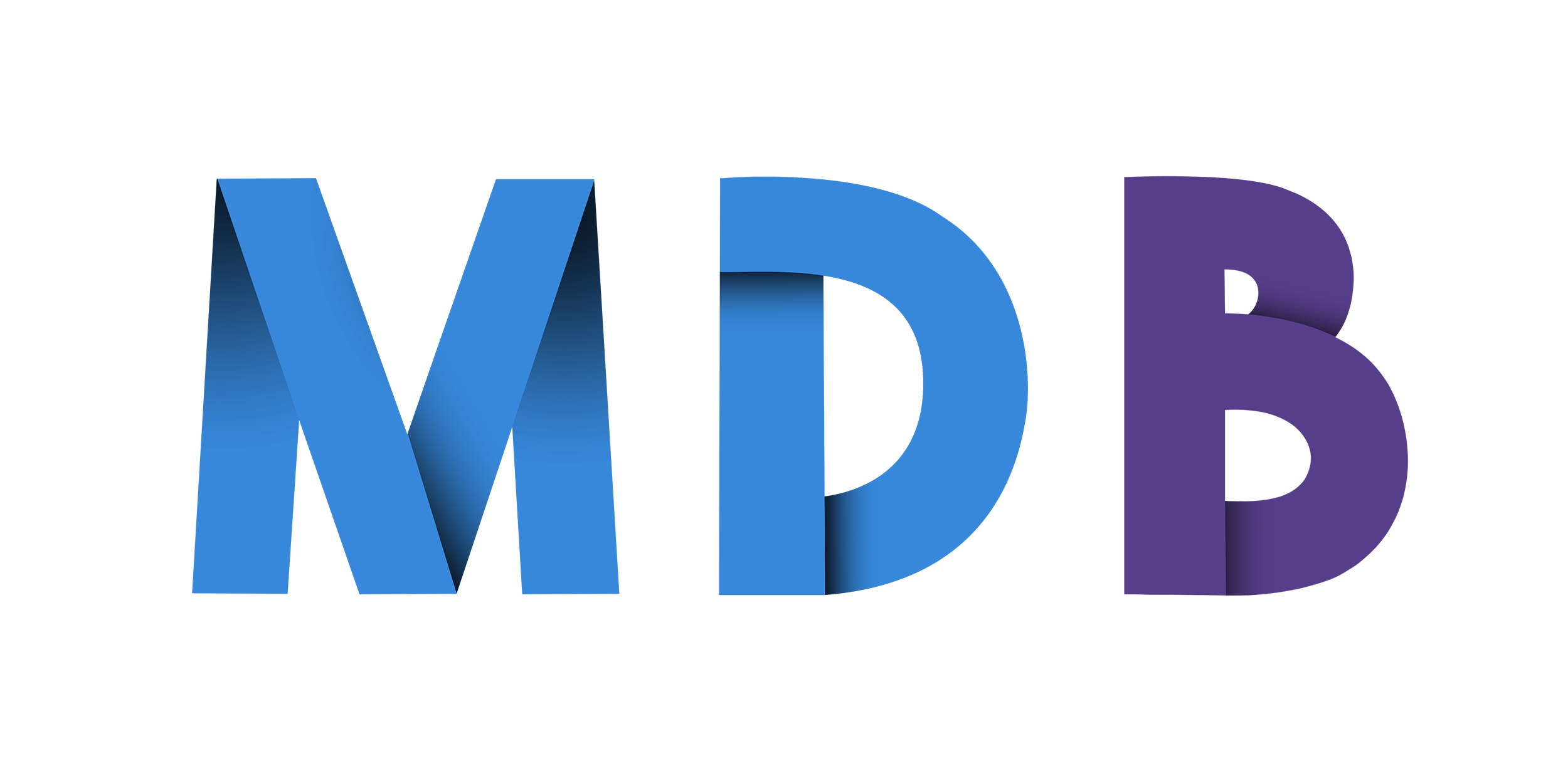 Material Design for Bootstrap 4 Pro (MDB PRO)
is the world's most popular framework for creating responsive mobile websites and applications in the Material Design style. MDBootstrap 4 is a Bootstrap 4 add-on and therefore cannot exist without it. Material Design for Bootstrap 4 is a stylish language for visual images of web applications and not only, you can be sure! 2000+ premium components, an impressive collection of components in the style of Material Design. Save a lot of time creating a website / application using sections and templates.
Material Design for Bootstrap 4 has a huge number of utilities, plug-ins, components, ready-made templates and other useful tools! Gallery, shadows, freeze effects, animation, buttons, typography, navbar, masks, flexbox, contact form, Google maps, search box, carousel ... CODE OF EACH ELEMENT WRITTEN IN THE ONE STYLE. The code is easy to read, understandable for beginners, the CSS framework is set for a mobile approach, all modern browsers are fully compatible with MDBootstrap (Chrome, Firefox, Internet Explorer, Microsoft Edge, Safari and Opera).
A huge plus of MDBootstrap is detailed documentation and lots of tutorials. Together with Bootstrap you will learn many other powerful and useful technologies.
500+ Basic components
4,500+ Pro components
Detailed documentation
SASS, CSS, JS, HTML files
Tutorials
9 Pro plugins
50+ Premium sections
8+ Basic modules
22+ Pro modules
Enhanced Bootstrap Modals
JavaScript modularity
BrandFlow - Bootstrap automation software
10 Pro page templates
Proffesional Premium Support
GitLab account and MDB Pro repository access
Elegant card
CSS Animations
Full social buttons
SideNav
Date picker
Hover effects
Time pickers
LightBox
Checkboxes
Stylish cards
Material select
Basic carousel
Multi-item carousel
Rotating card
Social reveal
Social animations
Animations on scroll
Skins
Color palette
Testimonials v.1
Testimonials v.2
Testimonials v.3
Testimonials v.4
Background image
StickyContent
Mobile
Icons
Features v.1
Features v.2
Features v.3
Features v.4
Masks
Page layouts
Layout utilities
Blog listing v.1
Blog listing v.2
Blog listing v.3
Blog listing v.4
Media utilities
Shopping cart table
Shadows
Contact section v.1
Contact section v.2
Simple tables
App intro
Contact Form intro
Call to Action Button intro
Minimalist intro
Classic Register Form intro
Parallax Effect intro
Video intro
Typography
Basic buttons
Product card wider
Product card narrower
Product card cascading
Review product card
Product card with cart
Outline buttons
Rounded buttons
Floating buttons
Fixed buttons
Flat button
Basic card
Table with buttons
Image overlays
Pricing section v.1
Pricing section v.2
Pricing section v.3
Pricing section v.4
Pricing section v.5
Cards group
Table with checkbox
Reviews
Simple social buttons
Basic dropdown
Products section v.1
Products section v.2
Products section v.3
Products section v.4
Input fields
Form with header
Form without header
Naked form
Register form
Contact form
Subscription form
Textarea
Radio buttons
Switch
File input
Navbar color schemes
Range
Character Counter
Breadcrumb
Material dropdowns
Chips
Google maps
Input groups
Project section v.1
Project section v.2
Project section v.3
Project section v.4
List group
Labels
Magazine newsfeed v.1
Magazine newsfeed v.2
Magazine newsfeed v.3
Pagination
Advanced footer
Parallax
Basic navbar
Scrolling navbar
Double navigation
Panels
Progress bars
Pre-loaders
Floating social buttons
Full social counters
Simple counters
Additional buttons
Social Icons
Social list
Tabs
Alerts
Thumbnails carousel
Video carousel
Team section v.1
Team section v.2
Team section v.3
Team section v.4
Standard charts
Minimalist charts
Collapse
Accordion
Basic modal
Login modal
Register modal
Contact modal
Subscription modal
Basic scrollspy
Smooth scroll
Tooltips
Cascading cards
Quick Look modal
Reply form logged
Simple Cart modal
Reply forms
Popovers
Products carousel
Author box
Comments
MDB-Pro 4.8.8
MDB-saas-Templates-Pack 4.8.8
MDB-Admin-Dashboard-Templates-Pack 4.8.8
MDB-Blog-Templates-Pack 4.8.8
MDB-ecommerce-Templates-Pack 4.8.8
MDB- Landing-Page-Templates-Pack 4.8.8
MDB-Magazine-Templates-Pack 4.8.8
MDB-Portfolio-Templates-Pack 4.8.8
MDB 4.8.9 - 2019-09-02
What's new?
MDB 4.8.9 was shipped with medium changes like fixing few scss errors, waves initiation that lets you include mdb.js in head of document and material select method destroy interaction.
What's fixed?
waves initiation will wait for the document to be ready. Because of this change you can link mdb.js in the head of the document.
material select atribute destroy: true will correctly create structure from before initialization of this component.
code structure improvement.
restored the default behavior of Bootstrap dropdown within a navbar on small screens
added :not(.browser-default) to the _forms.scss to prevent default input from unnecessary styles
improved settings in SCSS for .note-primary, etc.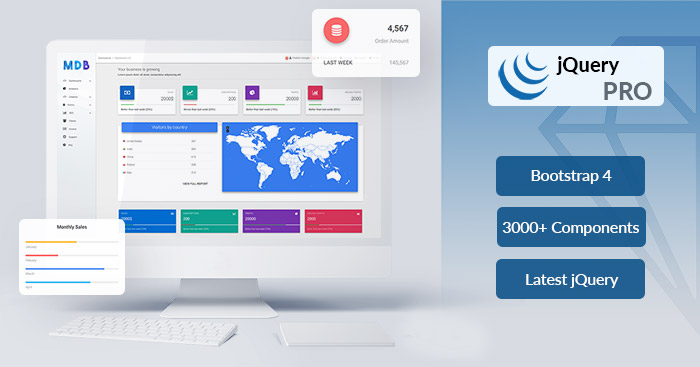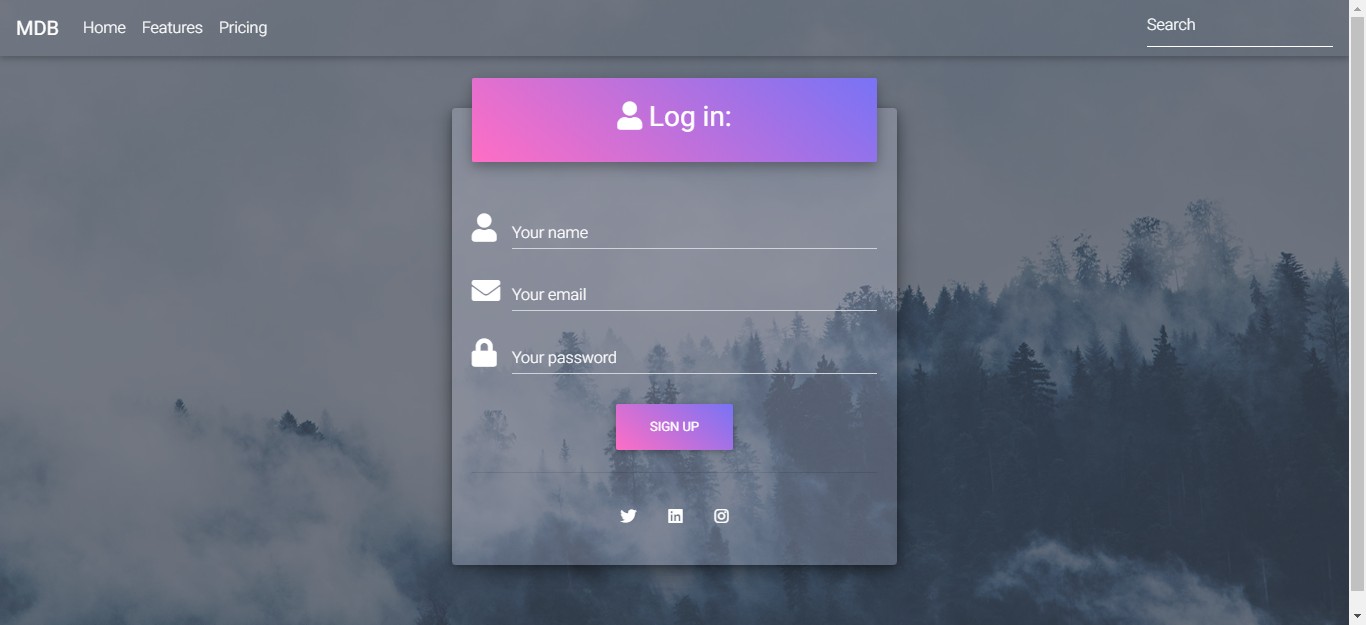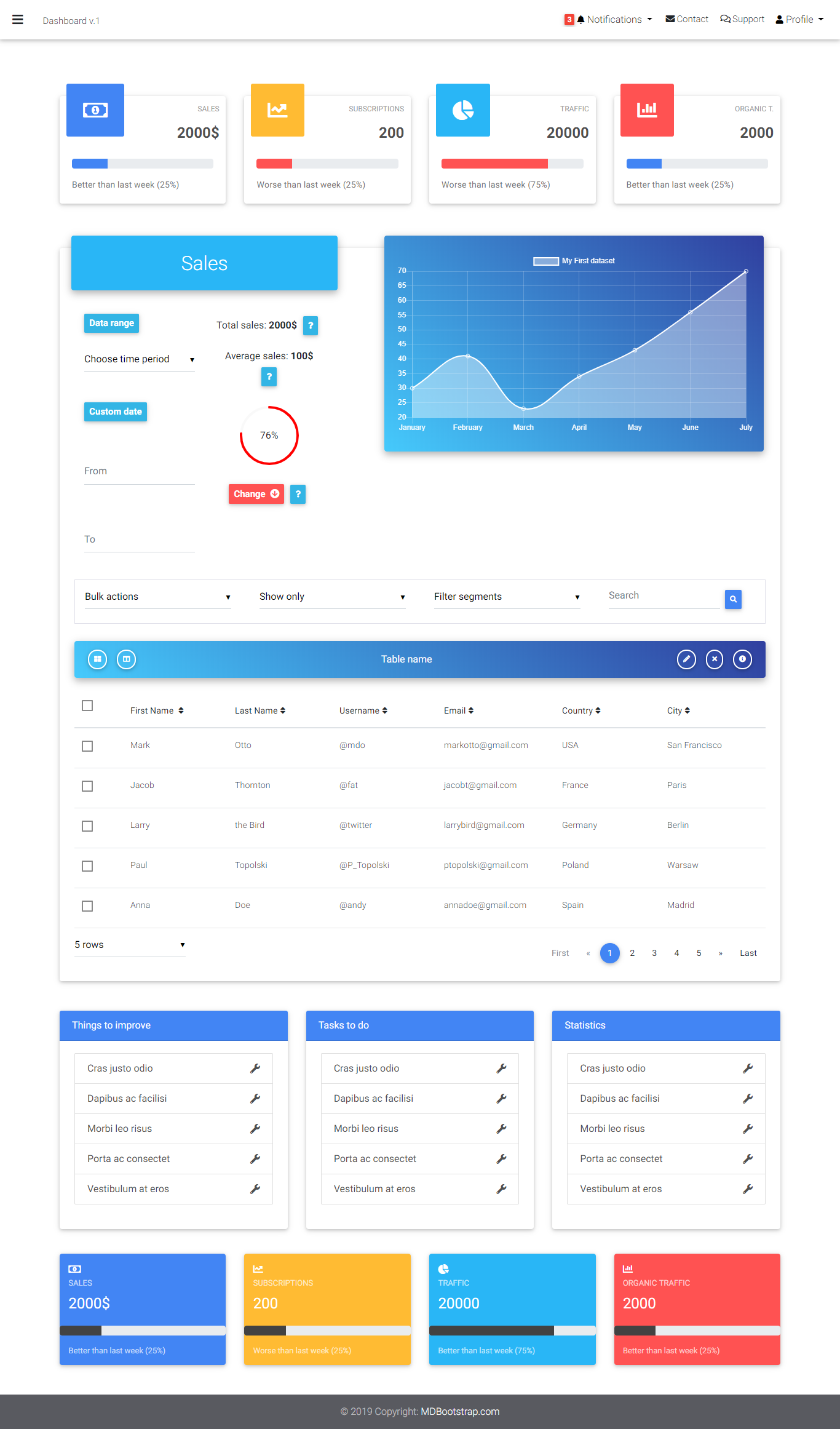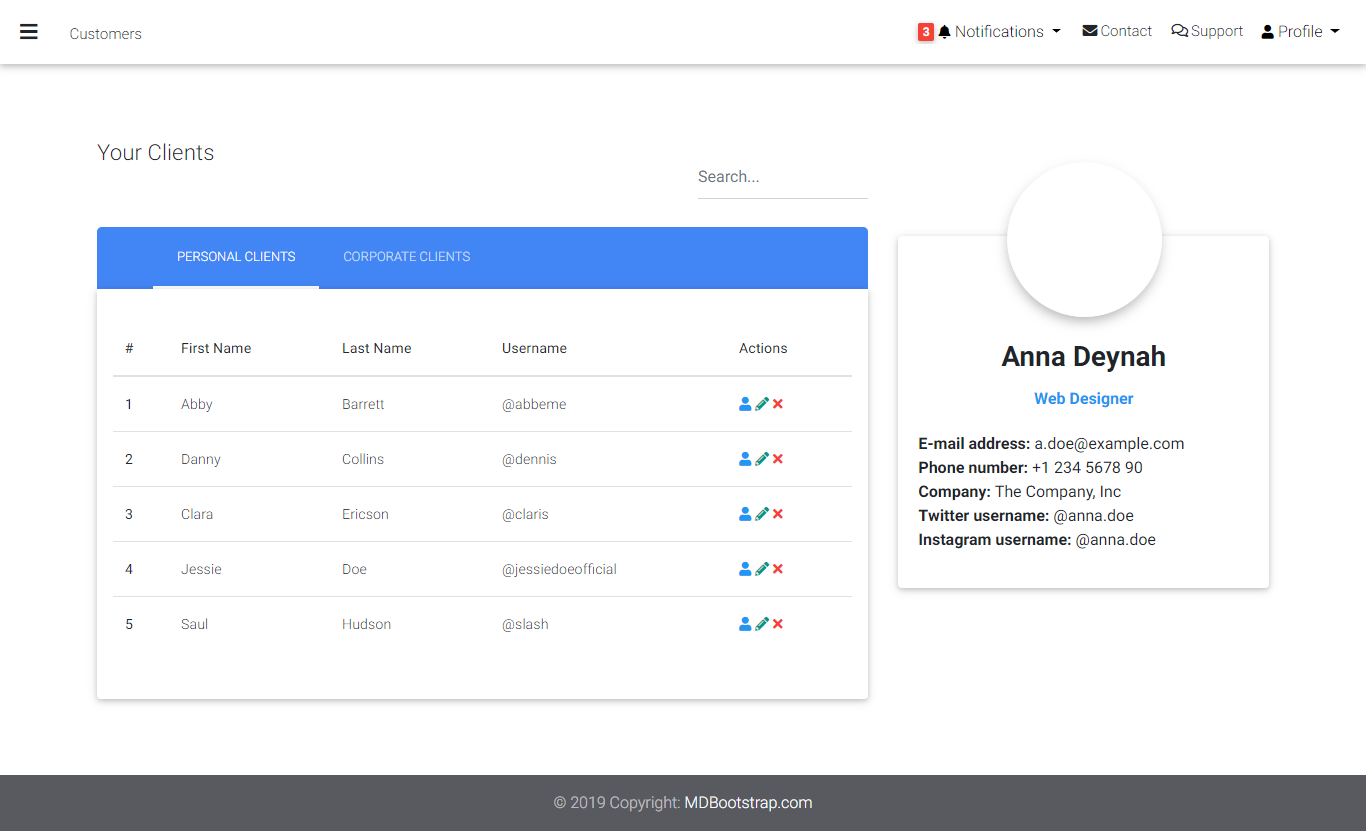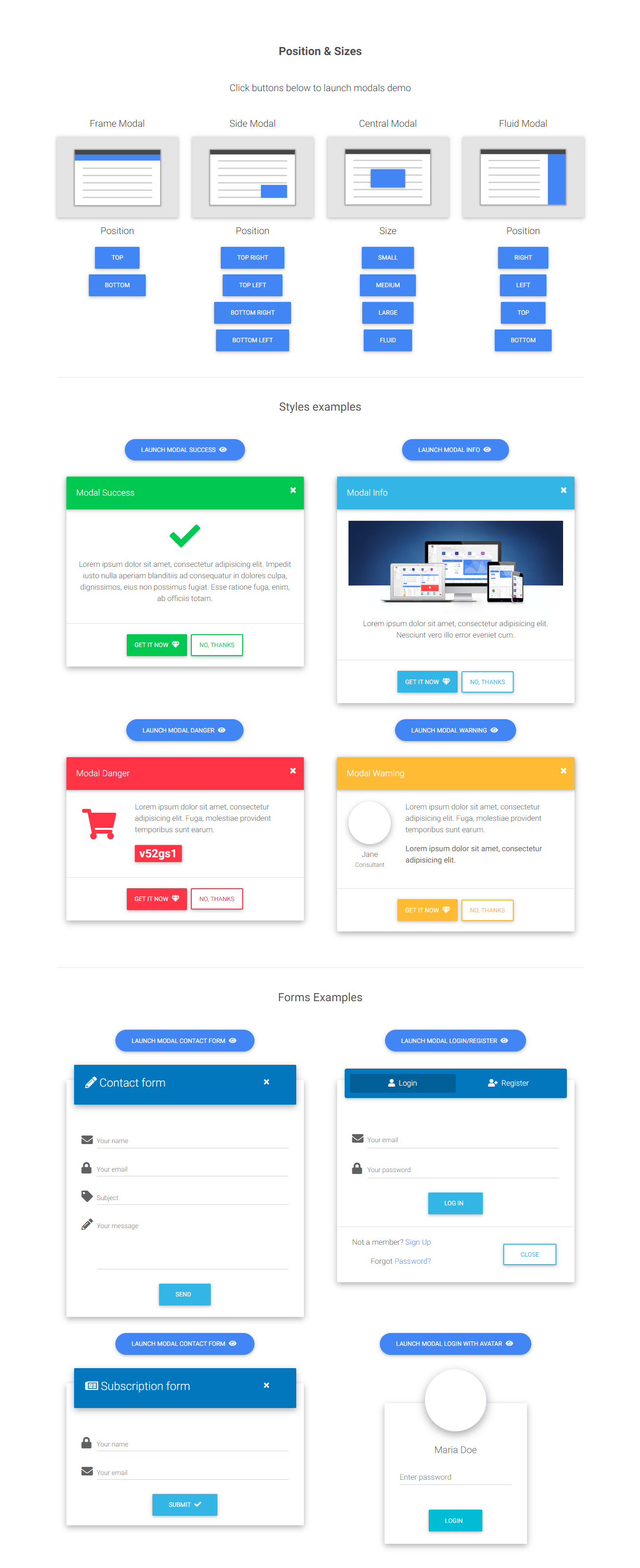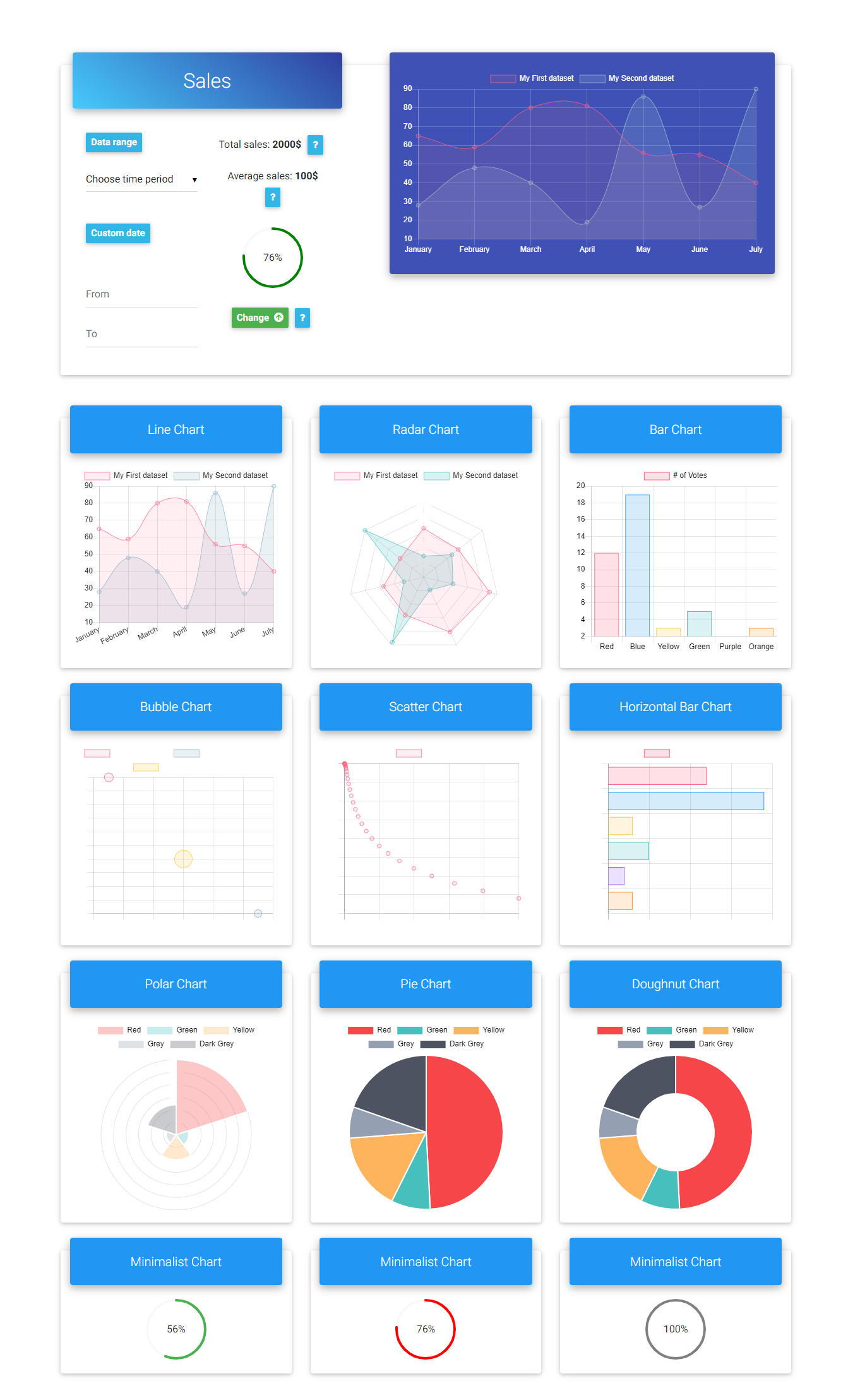 1. Extract With
You must be registered for see links
download form
You must be registered for see links
2. Done.

Update Available Click Here
You must be registered for see links
Last edited: