Windows updater and modifier
Super Admin
Downloaded

0 bytes
Uploaded

255.1 TB
Ratio

-
Microsoft Office 2016 Professional Plus + Visio Pro + Project Pro 16.0.4549.1000 [x86x64] June 2016
Russian / English / Ukrainian registered version with updates on 17.6.2017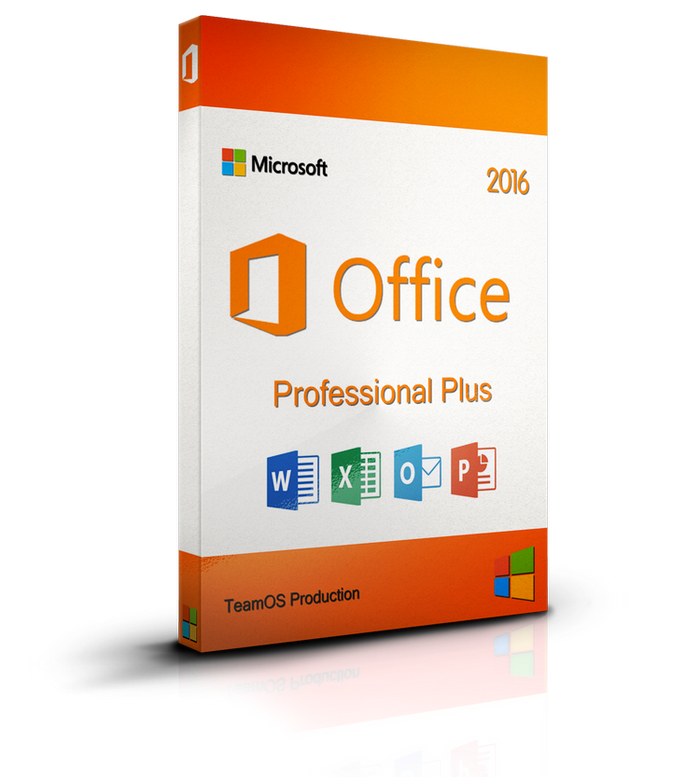 General Info:-
Software Version: 16.0.4549.1000
Language: English / Russian / Ukrainian
Treatment: not required
System requirements:
x86 or x64 processor with a clock speed of 1 GHz and supports SSE2 instructions.

2 GB of RAM is recommended for graphics features, functions, ******* Instant Search, and certain advanced functions.

3.0 GB of free hard disk space.

screen resolution of 1280 x 800. To use graphics hardware acceleration, you need a graphics card with support for DirectX10.

Operating system: Windows 10, Windows 8.1, Windows 8, Windows 7 Service Pack 1, Windows 10 Server, Windows Server 2012 R2, Windows Server 2012 or Windows Server 2008 R2
Description:
the Microsoft of Office 2016 well demonstrates how today has changed the approach to create documents and work with them. Many of us are beginning to work on the same computer, it continues on the other, as demonstrated in the third, simultaneously managing to make minor edits for laptop, tablet or smartphone. Therefore, the 2016 Office tried to make conceptually different. Virtually all the key elements in it have been developed from scratch, and applications oriented to a single style of work, regardless of the hardware platform. They are designed to provide the usual functional on any device, automatically adjusting its interface to the parameters of the current screen and the available system resources.
The composition of Microsoft Office Professional Plus 2016 package:
Microsoft Office 2016 Professional Plus

Microsoft Access 2016

Microsoft Excel 2016

Microsoft Lync 2016

Microsoft OneNote 2016

Microsoft ******* 2016

Microsoft PowerPoint 2016

Microsoft Publisher 2016

Microsoft Visio Viewer 2016

Microsoft Word 2016

Skype for business in 2016

Office Shared Features

Office Tools

Microsoft Visio Professional 2016

Microsoft Project Professional 2016
Changes in version 2017.06:
Integrated update for June 2017.
Check Sums:-
Name: Microsoft.Office.Pro-Plus.2016 x64.v2017.06.iso
Date: 6/22/2017
Size: 3.09 GB (3,324,317,696 bytes)
--------
SHA-1: 13ac0bd5d46606de04f63a218ca27f60e140858d
MD5: e7058551bbb15e598d5c36060e2b75c8
CRC32: edc8a3d7

Name: Microsoft.Office.Pro-Plus.2016 x86.v2017.06.iso
Date: 6/22/2017
Size: 2.66 GB (2,867,640,320 bytes)
--------
SHA-1: 0b06b504d0be00702516d5e440ce3d6c84425166
MD5: 85fcc58f4609b8b9a32e4e217f43a95c
CRC32: caaaa3b5

Download links
x64


You must be registered for see links


or


You must be registered for see links


or


You must be registered for see links


or


You must be registered for see links


or


You must be registered for see links


or


You must be registered for see links



x86


You must be registered for see links


or


You must be registered for see links


or


You must be registered for see links


or


You must be registered for see links


or


You must be registered for see links


or


You must be registered for see links



1gb links
x64


You must be registered for see links




You must be registered for see links




You must be registered for see links


or


You must be registered for see links




You must be registered for see links




You must be registered for see links


or


You must be registered for see links




You must be registered for see links




You must be registered for see links


or


You must be registered for see links

x64.v2017.06.part1.rar


You must be registered for see links

x64.v2017.06.part2.rar


You must be registered for see links

x64.v2017.06.part3.rar


x86


You must be registered for see links




You must be registered for see links




You must be registered for see links


or


You must be registered for see links




You must be registered for see links




You must be registered for see links


or


You must be registered for see links




You must be registered for see links




You must be registered for see links


or


You must be registered for see links

x86.v2017.06.part1.rar


You must be registered for see links

x86.v2017.06.part2.rar


You must be registered for see links

x86.v2017.06.part3.rar

Created With:

uTorrent/2210

Peers:

7 Seeders + 0 Leechers = 7 Peers

Loading…