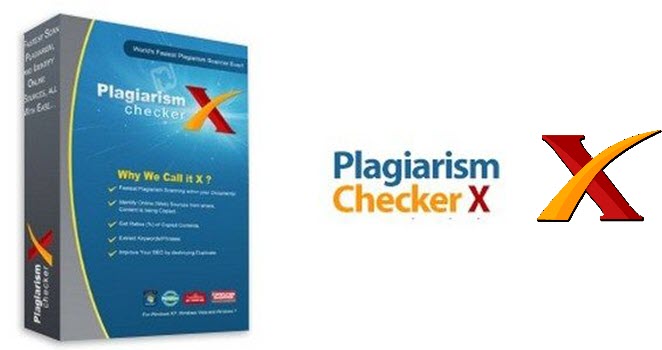 Review
Plagiarism Checker X is a practical and useful utility whose primary purpose is to help user check and locate similar content inside text documents and web pages. A user can select materials to scan for plagiarism and quickly check the contents of a webpage to see if it is copied from somewhere else. The utility is specially intended for users including teachers and students who need to find out the percentage of plagiarism and original data over the Internet. It scans entire user documents and displays the results in seconds.
It takes a few seconds to calculate and show the percentage of the copied material along with the web sources. After the scanning process is finished, the utility prompts a user with a small message box that allows him to open the report. This way, a user can view the total number of identified sources and the copied words. Another feature that comes in handy is the 'Side by Side Comparison' option that allows a user to swap content between two windows and locate the copied content effortlessly.
However, if a user does not want to check the entire document but specific keywords, then he can easily use this option, too. A user can extract some keyword phrases from documents and view their occurrences and density percentage. Furthermore, a user can even scan multiple repositories of materials and get notified which papers are plagiarized.
It provides a user with three methods such as Simple, Selective and Cross Comparison. The first method allows a user to check out the plagiarism rate of one document reported to multiple records, while the last one contains only one repository and finds all the duplicate content by checking each document with the rest of the existing files.
Online Plagiarism Detection
Our basic feature detects plagiarized content through multiple search engines. The result is that user documents are scanned through 16 Billion+ indexed web pages.
Side by Side Comparison
A handy option that allows a user to swap own content between two windows and locate copied content effortlessly. Editors and SEO Analysts will love this feature.
Bulk-Cross Comparison
A unique and exclusive feature of an application allows a user to analyze multiple documents to determine originality within single or multiple repositories. Case in point; teachers can cross-check assignments from a whole batch with just one-click.
Accurate & Instant Results
Advanced algorithm cross-examines up to 20,000 words within one second, and providing a user with instant results. Also, comparative studies done by independent testing agencies show that accuracy is three times higher than other similar applications.
100% User Privacy Guaranteed
None of the user-submitted content is copied, stored or sold. As of now, the only plagiarism detection tool offering this feature.
Enhanced Compatibility
The application supports all popular text-based formats incl. PDF, DOCX, DOC, RTF and HTML. Furthermore, it is compatible with all available Windows editions.
Multi-Language Support & Availability
The application currently supports seven languages, i.e., English, Spanish, French, German, Italian, Dutch and Portuguese, with full functionality.
Color-Coded Density-based Results
An intuitive way of understanding results within a glance.
Dedicated 24/7 Technical Support
Contact us anytime from anywhere, to talk to one of the customer representatives. Available just for users, around the clock.
Cost Effective
What is new in version 6.0.8 (Released on December 20th, 2018):
New bulk search import URLs from clipboard feature and improved save menu and other export options.
What is new in version 6.0.7 April 26th, 2018):
Changes to the design and few minor fixes along with application exit notification feature.
What is new in version 6.0.5 September 11th, 2017):
New dashboard added to the software which shows the already scanned reports and lots of other statistics. Also, there are so minor language other fixes.
What is new in version 6.0.4 June 12th, 2017):
Improvements in the reports and browser selections.
What is new in version 6.0.3 April 28th, 2017):
Improvements to the links navigation in reports section, matching limits and few other minor issues.
What is new in version 6.0.1 December 22nd, 2016):
Bulk search has feature has been added a cross-check URLs feature. It enables users to compare various URLs against each other. Many performance related issues also fixed.
Supported Operating Systems:
OS: Windows 10, Windows 8, Windows 7, Windows Vista, and Windows XP SP3;
CPU: 1.5GHz or faster;
HDD: Available disk storage 50MB;
RAM: 512MB;
Microsoft Internet Explorer 6.0 or above;
Internet Connection.
Screenshots: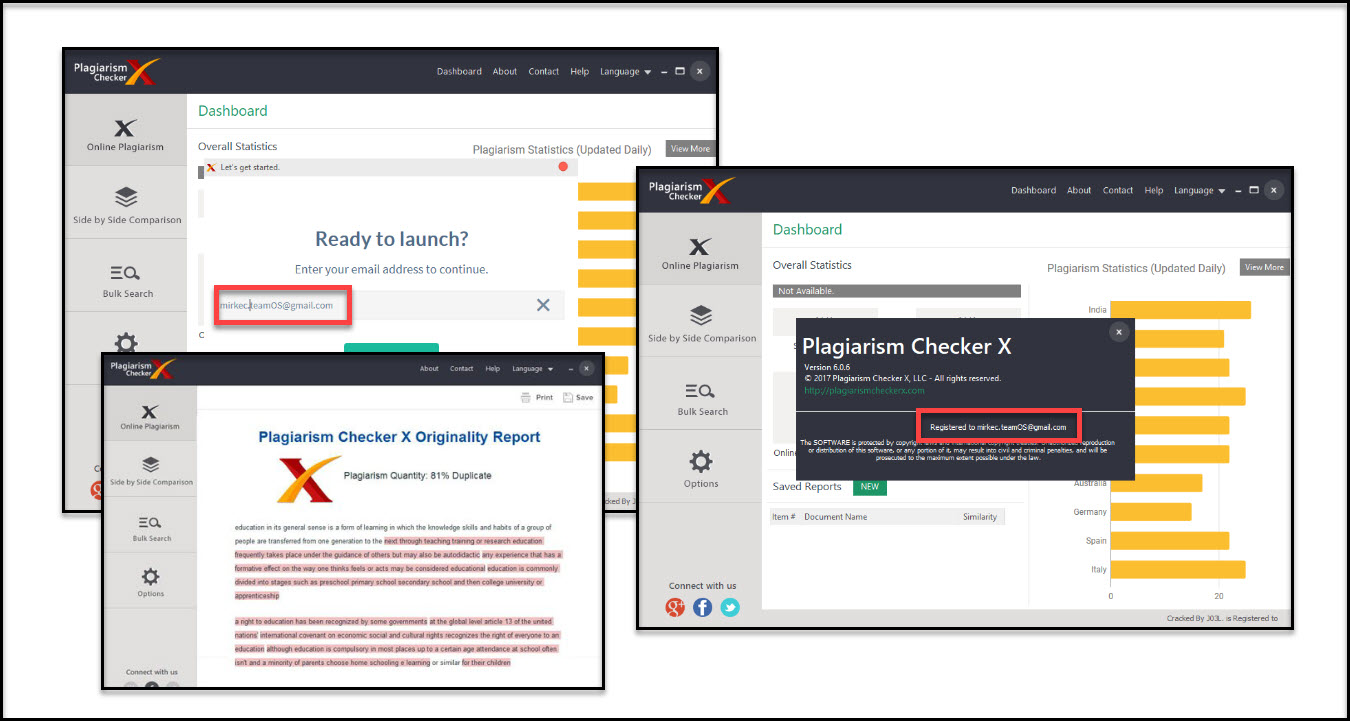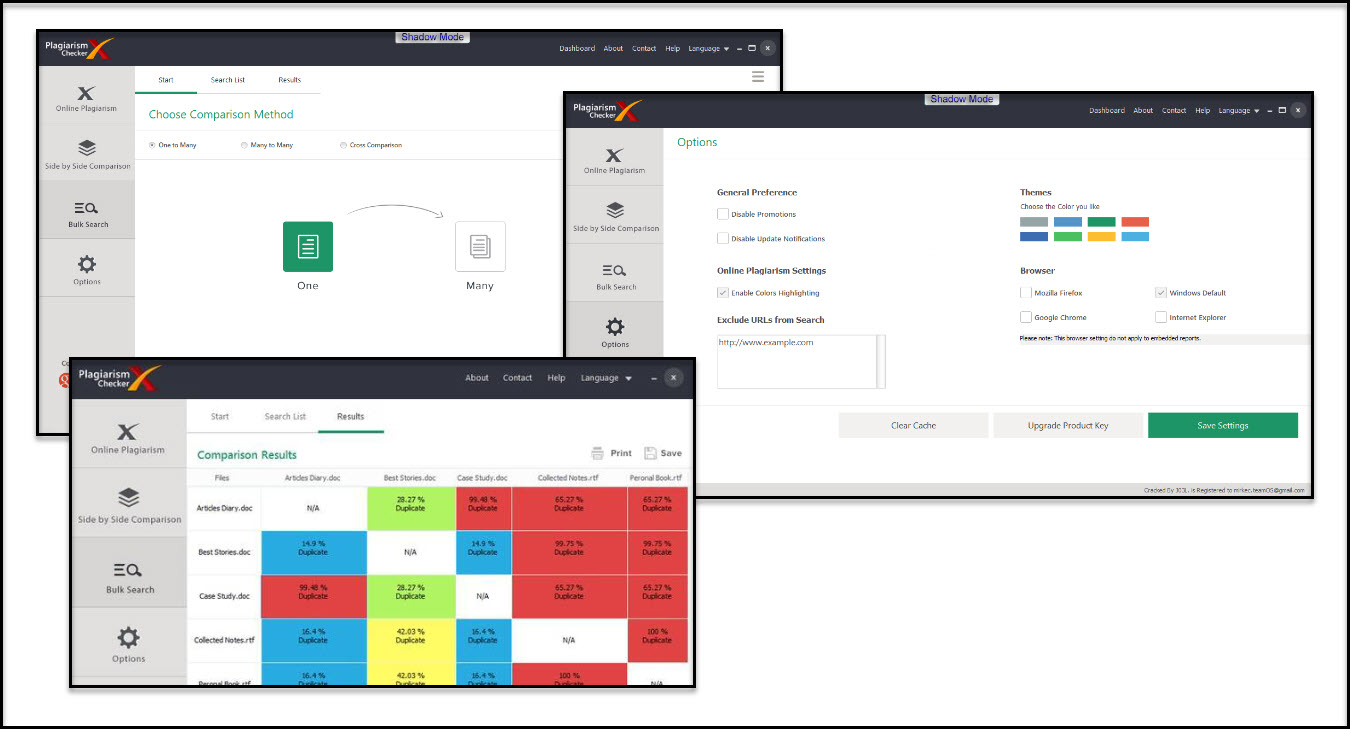 Virus free! 100% clean!
All credits go to Jo3L who made and shared the crack with us!​
Official installer: PlagiarismCheckerX_2018.exe
You must be registered for see links
0/69
MD5: 9B48FEE7052E7E07A842DFB26CE626D8
SHA1: 278425DE63C19182443D31EA42CA61DBBCCF2BC2
SHA256: 8C8A352057B5436E6DF40AE34D46D607379CA9BEEB2BF32FF61CA30198B69451
Crack file: Plagiarism Checker X.exe
You must be registered for see links
27/69
MD5: B1591766EE9CEE3810C706E1C73CD996
SHA1: 0E93D2BC54FA873A587539A82B4638DB43C5EF7D
SHA256: 0239BB2C74E2B89515C930FA7455B53C97393F29352CF2D547462A42AC74B6E6
Kind regards,
@Mirkec
in collaboration with TeamOS 😉
Download links (Size: 10.08 MB):
You must be registered for see links
You must be registered for see links
You must be registered for see links
You must be registered for see links
Last edited: