Downloaded

22.8 GB
Uploaded

18.8 GB
Ratio

0.82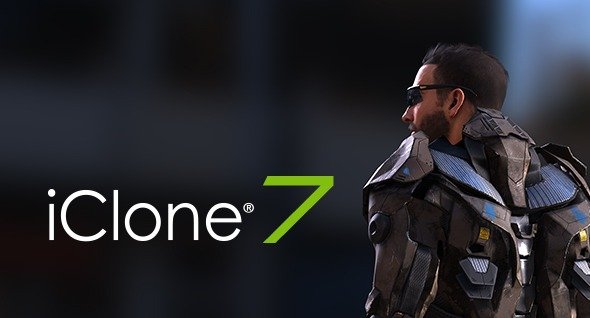 Reallusion iClone
- a program for creating three-dimensional animation. In it, users can find ready-made 3D-characters, as well as everything that is needed to create their virtual living space - clothes, props, landscapes. IClone has a large library of movements that can be given to characters. But the most interesting feature of the program is the use of photographs of real people for the characters. It uses the patented technology FaceTrix, which turns a photo into a three-dimensional object.
IClone projects can be used both for work and as 3D screensavers, screensavers for mobile phones and home video DVDs. The program interacts well with 2D graphics editors, thanks to which texture editing is forgiven, and also supports 3ds Max and Maya programs, with which you can create library elements for characters. All scenes can be visualized in real time, taking into account the terrain, reflections and transparency.
iClone allows real-time 3D animation with digital actors, environments, visual effects, drag and drop editing and image capture from Microsoft Kinect. The program is designed for fast production, creative learning and cost-effective pre-visualization. iClone allows you to create your own animation, simply moving the body in front of any Kinect Motion Capture system.
IClone features:
• Custom 3D heads from photos
• Custom clothing with CloneCloth
• Audio lip synchronization
• Bone level face deformation
• Basic facial and body puppet deformations
• Add and remove keyframes
• Move, copy and paste keyframes
• Switch multiple cameras
• Free modeling from SketchUp
• Free models from 3D Warehouse
• Transfer 3DS, OBJ, SKP files from 3DXchange
• Import JPG, GIF, BMP, PNG, TGA
files • Import AVI, WMV video
• Import MP3, WAV audio
• Import sprite video popVideo
• Export sequential images JPG, PNG, BMP, TGA
• Export GIF animations
• Export video WMV, MP4, AVI, FLV, popVideo, iWidget
• Export FLV with HTML code
• 3D stereo
output • Full-screen HD output
Features Pro version:
• Motion editing with HIK
• Enhanced face handling
• Advanced features for working with the timeline - editing the motion layer, transition curve, inserting and deleting the frame for the whole project, controlling loops or moving speed
• BVH converter
• Additional developer tool - basic Plug-in model
Interface language:
English
OS:
Windows 10, Windows 8 / 8.1, Windows 7 - 64bit.
Download the Reallusion iClone Pro 7.41.2525.1 (1.43 GB) software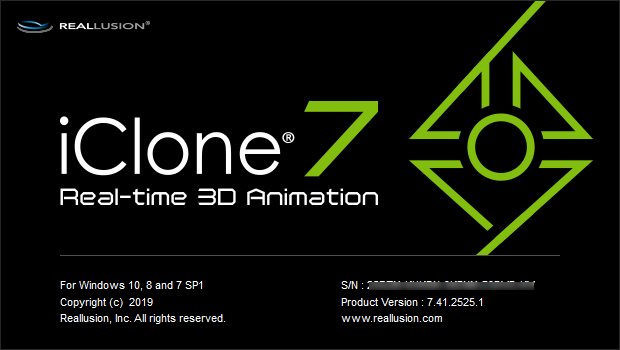 You must be registered for see links
Resource Pack
You must be registered for see links
Crack ViruScan
You must be registered for see links
Last edited by a moderator: