Keep Downloading & Enjoy Your Stay at TEAM OS!!
VIP
Downloaded

14.8 GB
Uploaded

35.2 GB
Ratio

2.37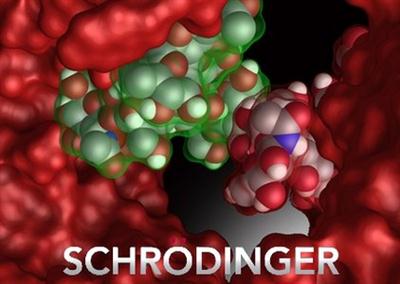 Code:
Description:
Schrodinger Suites is the leading software for computational chemistry. This application solutions
and complete service for all branches of life sciences and materials science has to offer. The product
range of tools and applications of molecular modeling to design and manufacture the drug in the covers
. This application is a lot to discover and produce new materials and researchers are able to learn and
gain experience in the field of use of the program
You can build chemical structure and in a simple and beautiful graphical environment to do a variety
of calculations related. In the modeling of biological systems can be Byvlvzhygy such as proteins,
antibodies and mapped. An important advantage of this program is that it can be viewed graphically.
All of graphical modeling and through Sketching and change values in different windows can be done.
This will reduce errors and user convenience
Code:
Facilities and features a Schrodinger Suites:
-Modeling of molecular structures and chemical
-Modeling of biological structures and biological
-Sketching and modeling through changing values in different windows for graphics
-GUI and Simple Plan
-Analyze and evaluate the behavior of materials in the environment variable conditions such as very low or high temperature
-The structure of matter at the atomic scale
-Ability to perform a variety of chemical calculations on the structure modeled
-Ability to analyze material and a good source for discovering new chemical materials and structures
-Suitable for pharmaceutical applications
-Display and graphics data with tables and charts distinctive colors
-And many more...
Code:
OS:
-Windows 7 SP1 - 32-bit and 64-bit
-Windows 8 and Windows 8.1 - 64-bit only
-Windows 10 - 64-bit only
-English plus internationalized versions in Spanish, French, German, Japanese

The minimum hardware requirements are:
-CPU:compatible processor (x64)
-RAM:4 GB memory per core
Disk Usage:10 GB disk space for software installation; 100 GB if databases (PDB, BLAST, etc) are also installed
-Network card with a configured network interface
-16-bit color (for Maestro)

It is strongly recommended that you also have the following hardware:
-60 GB minimum scratch disk space for running jobs
-Graphics card that supports hardware-accelerated OpenGL with 1GB onboard memory and an
up-to-date vendor-supplied graphics driver.
-Monitor with a refresh rate of 60 Hz or more and 1280x1024 resolution.
Code:
https://www.schrodinger.com/news/announcing-schr%C3%B6dinger-software-release-2018-1
Schrodinger Suites 2018-1 x64 2018 1GB links:
===========================================
Uptobox:
You must be registered for see links
You must be registered for see links
You must be registered for see links
You must be registered for see links
You must be registered for see links
You must be registered for see links
Last edited by a moderator: