Downloaded

56.6 GB
Uploaded

119.7 GB
Ratio

2.11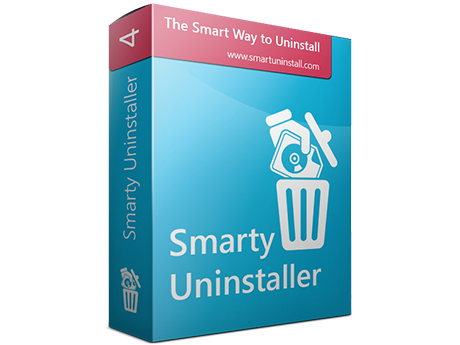 Smarty Uninstaller 4.9.5
Smarty Uninstaller - uninstaller software applications installed on your computer. Smarty Uninstaller is an alternative to the standard utility Windows, when it has several advantages. The program can display the icons of applications and additional information about each installed program. Smarty Analyzer module thoroughly scan your computer and remove any files left over from the already remote programs.
Smarty Uninstaller 4.9.5 Features

Ensures complete Uninstall
Smarty Uninstaller is a software that allows you to completely uninstall programs (64 and 32-bit) installed on your system. It monitors the built-in application uninstaller and uses an advanced scan engine that deletes any program leftovers. It allows you to launch the scan engine manually at any time to force uninstall a program with broken uninstaller.
Fully compatible
Smarty Uninstaller has been developed and fully tested to work great on Windows® 8 and other Windows® operating systems, from Windows® XP and up. No matter what you own - a PC or a laptop or netbook or tablet.
Detects all changes to your system
In addition to the smart scan engine, Smarty Uninstaller provides you with an easy to use but effective feature – Smarty Snapshot. It allows you to monitor the installation of new applications and detect every change made to your system during this process. These changes are saved to the snapshot, that can be accessed later at any time for review or complete uninstall.
Easily manage programs
The grouping feature allows you to organize applications into logical groups and view grouped programs in separate tabs. You can add comments to installed applications which will be displayed on the main window when an application is selected.
Intuitive and modern interface
Featuring an intuitive and modern interface, Smarty Uninstaller displays in the main window all installed software, broken installations, system components and Windows updates.
Whats New:
*Added delete confirmation to the Autostart tab (Startup Manager utility)
*Enhanced Improved startup time
*Enhanced Faster initialization of the installed applications (desktop and Windows Store applications)
*Enhanced Enhanced scan engine ensures fast cleanup of all leftovers
*Enhanced Improved user interface
*Fixed Issue when icons weren't displayed in the Application Analysis window
*Fixed Issue which prevented sorting in the registry values list (Application Details window)
*Fixed Issue causing some Windows Store applications to disappear from the list of installed applications
*Fixed Issue when applications with correct location were shown as "broken"
*Fixed Issue when .NET Framework 3.5 download was required on systems with .NET Framework 4 or newer
*Fixed Issue causing Windows Explorer to flicker after Open Install Location command
*Fixed Other minor fixes and improvements

Windows® XP SP3, Vista, 7, 8, 10 (32-bit or 64-bit)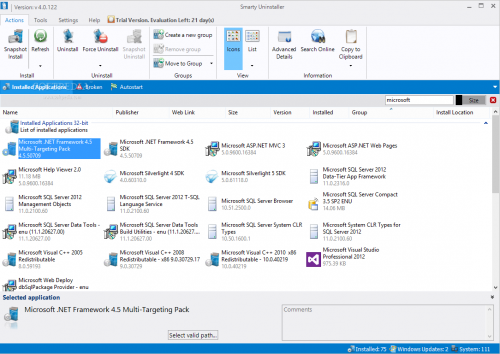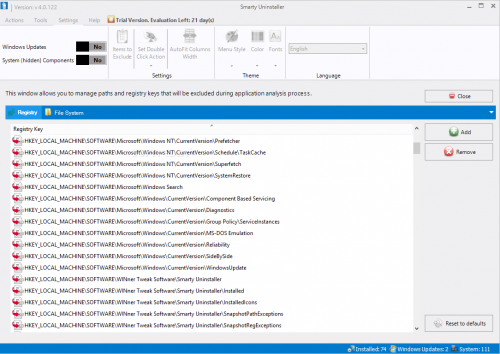 1. Run SmartyUninstaller4.exe to install.
2. Copy Patch to installation path and replace files when prompted.
3. Enjoy.

!!!Read the whole scan results please!!!
You must be registered for see links
You must be registered for see links
Last edited by a moderator: