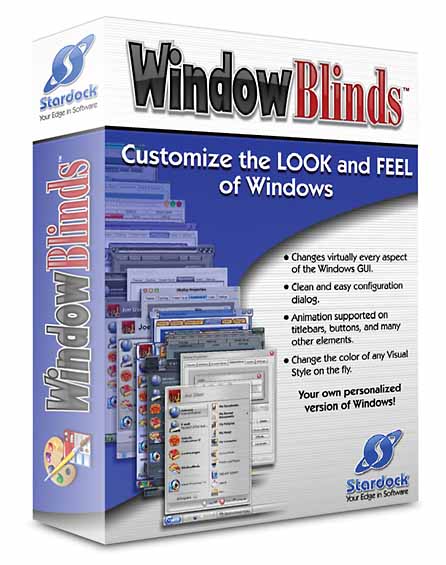 Enhancing the appearance of Windows can be a really challenging job, especially for power users who usually attempt to change every single part of the operating system. Less experienced users now have a chance to do exactly the same thing without getting too deep into technical stuff thanks to WindowBlinds.

Key Features:
- Apply custom skins to your desktop
- Add backgrounds, textures and colors to skins
- Choose your own skin fonts
- Design your own skins with SkinStudio
- A simple and elegant style enhances any desktop.
- Make your desktop look like another operating system.
- Universal (modern) applications also receive new style options.
- Older WindowBlinds can still be used and look good.
- Relive the good old days of Windows 7.
- Exciting skins are available at WinCustomize
- Many styles included and available for download.
- Instant color changes to fit your style.
- Adjust transparency and opacity.
- Personalize any style by applying textures.
- Carefully select, or randomize wallpapers.
- Change settings to adjust how styles interact.

Whats New:
Fix for Windows 10 October 2018 issue with not skinning titlebars of universal apps correctly
Some dark explorer mode fixes
Fix for multiple monitor taskbar hang issue on theme apply
Fix for ribbon on Windows 10 October 2018 update when in dark explorer mode
Fix for malformed right click taskbar context menu for Win10 1809 build 18252.1000
Fix for painting issue on Windows 10 insider build

System Requirements:
Windows 10 / 8 / 7.