Keep Downloading & Enjoy Your Stay at TEAM OS!!
VIP
Downloaded

14.8 GB
Uploaded

38.7 GB
Ratio

2.61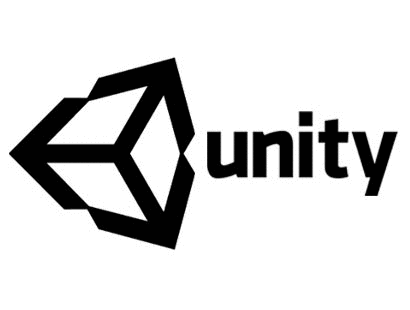 Code:
Description:
Unity is a tool for developing two- and three-dimensional applications and games that runs
under the operating systems Windows, Linux and OS X. Unity-based applications run under
Windows, OS X, Windows Phone, Android, Apple iOS, Linux , as well as on the Wii, PlayStation 3,
PlayStation 4, Xbox 360, Xbox One and MotionParallax3D displays (virtual hologram devices),
for example, Nettlebox. It is possible to create applications for launching in browsers
by implementing WebGL technology. Previously, there was experimental support for the
implementation of projects within the Adobe Flash Player module, but later the Unity
development team took a complex decision to abandon it.

Applications created with Unity support DirectX and OpenGL. Actively the engine is used
by both large developers (Blizzard, EA, QuartSoft, Ubisoft) and Indie-game developers
(for example, remake of Moral Utopia (Pathologic), Kerbal Space Program, Slender:
The Eight Pages, Slender: The Arrival, Surgeon Simulator 2013, Baeklyse Apps: Guess the actor, etc.)
due to the free version, user-friendly interface and ease of operation with the engine.
Code:
For development:
OS: Windows 7 SP1+, 8, 10; Mac OS X 10.8+.

Windows XP & Vista are not supported; and server versions of Windows & OS X are not tested.

GPU: Graphics card with DX9 (shader model 2.0) capabilities. Anything made since 2004 should work.

The rest mostly depends on the complexity of your projects.
Code:
Additional platform development requirements:

*iOS: Mac computer running minimum OS X 10.9.4 version and Xcode 6.x.
*Android: Android SDK and Java Development Kit (JDK).
*Windows 8.1 Store Apps / Windows Phone 8.1: 64 bit Windows 8.1 Pro and Visual Studio 2013 Update 2+.
*WebGL: Mac OS X 10.8+ or Windows 7 SP1+ (64-bit editor only)
Code:
For running Unity games:
Generally content developed with Unity can run pretty much everywhere. How well it runs is dependent on the complexity of your project. More detailed requirements:

Desktop:

*OS: Windows XP SP2+, Mac OS X 10.8+, Ubuntu 12.04+, SteamOS+
*Graphics card: DX9 (shader model 2.0) capabilities; generally everything made since 2004 should work.
*CPU: SSE2 instruction set support.
*Web Player (deprecated): Requires a browser that supports plugins, like IE, Safari and
some versions of Firefox

*iOS: requires iOS 6.0 or later.
*Android: OS 2.3.1 or later; ARMv7 (Cortex) CPU with NEON support or Atom CPU; OpenGL ES 2.0 or later.
*WebGL: Any recent desktop version of Firefox, Chrome, Edge or Safari
*Windows Phone: 8.1 or later
*Windows Store Apps: 8.1 or later
Code:
Whats New:https://unity3d.com/unity/whatsnew/unity-2018.2.4
Unity Pro 2018.2.4f1 links:
===========================================
Uptobox:
You must be registered for see links
Unity Pro 2018.2.4f1 addons links:
===========================================
Uptobox:
You must be registered for see links
Last edited by a moderator: