Downloaded

14.6 GB
Uploaded

8.3 GB
Ratio

0.57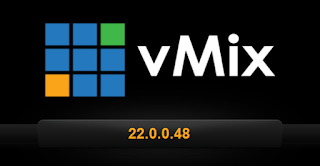 ​
vMix Pro
– is a new Software Video Mixer and Switcher that utilises the latest advances in computer hardware to provide live hd video mixing, a task previously only possible on expensive dedicated hardware mixers. vMix runs on the Windows XP, Windows Vista and Windows 7 platforms.
Features
• Functionality will depend on what hardware is available, for example a Capture Device is required to utilise live camera sources.
• Please visit our Supported Hardware page for an outline of what hardware is required.
Input Sources
• Video Capture from HDMI, HD-SDI, SDI, Component, S-Video, Composite as supported by source up to 1080p at 30fps
• DV/HDV Sources supported with delay
• AVI, WMV, MPEG and QuickTime files
• Virtual Sets – Use live chroma keying to place talent in animated 3d virtual sets
• Video List (load multiple video files as a single input)
• DVDs including menu navigation
• CGI Titles – High Quality CGI Titles with customisable text including Headline (lower two-thirds) and ScoreBoard templates
• PowerPoint (static slides only)
• Audio Files (MP3, WAV)
• Audio Devices
• Photos
• Remote computer screen capture via Ethernet
• Flash (SWF) and Flash Video (FLV)
• RTMP Sources
• WPF (Xaml)
• Video Delay /Replay – Create a looping delay feed of any camera and save short video clips in real time
• Solid Colour
Live Video Mixing Effects
• Cross Fade
• Cut
• 3D Zoom
• Slide Effect
• Wipe Effect
• Cube Effect
• FlyRotate Effect
• Fly Effect
• CrossZoom Effect
• Colour Keying and Chroma Keying with Auto Green and Blue Screen
Live Video Filters
• Colour Correction
• Black/White Level Adjustments
• Colour Keying adjustable RGB tolerance
• Deinterlacing and Sharpen
• Zoom, Rotate, Pan and Crop
Web/Tablet Interface
• Customisable grid of buttons for easy touch screen control of vMix
Multi View
• Combine three inputs (background and two foreground) to create a multi view output in many configurations including split-screen and picture-in-picture.
Overlay
• Overlay any Input with alpha channel transparency as either a full overlay or PIP (Picture In Picture)
• Four Overlay Inputs supported at a time in HD and SD Editions
PlayList
• Automate playback of multiple inputs with the PlayList feature
• Set start time, duration and transition effect for each item in the PlayList
Streaming
• Live streaming to applications such as Adobe Flash Media Live Encoder
• Streaming to web sites such as Ustream and Livestream through FMLE
Output
• Output 4 formats simultaneously (Screen, File, DeckLink, Streaming)
• Default output to secondary computer display or projector
• Optional output to compatible rendering device such as the Blackmagic Design Intensity Pro
Recording
• Live Recording to local hard disk in DV in SD resolutions or the CineForm Codec for recording in HD (CineForm Codec not included)
• Live Recording in HD to the Decklink MJPEG Encoder when using Intensity/Decklink cards.
• Live Recording in MPEG-2 Format in Program Stream or Transport Stream.
• Live Recording and Streaming in Windows Media format.
MultiCorder (HD Pro Edition)
• Record the raw output from multiple capture inputs simultaneously to AVI.
Audio
• Full Audio Mixer for each input with configurable Master Audio Meter.
• Audio can be included with Video Recording using any available audio capture sources.
• vMix Audio device available for easy audio recording and Flash Media Live Encoder (Windows 7 or higher)
Delay
• vMix introduces approximately 2 frames of delay between input and output. This is similar in performance to standard hd mixers. Other factors that will influence delay include delays in video cameras and video capture hardware and delays causing by video scaling of the output (such as by a projector)
• DV/HDV sources have a minimum of half a second of delay
What's New
* not available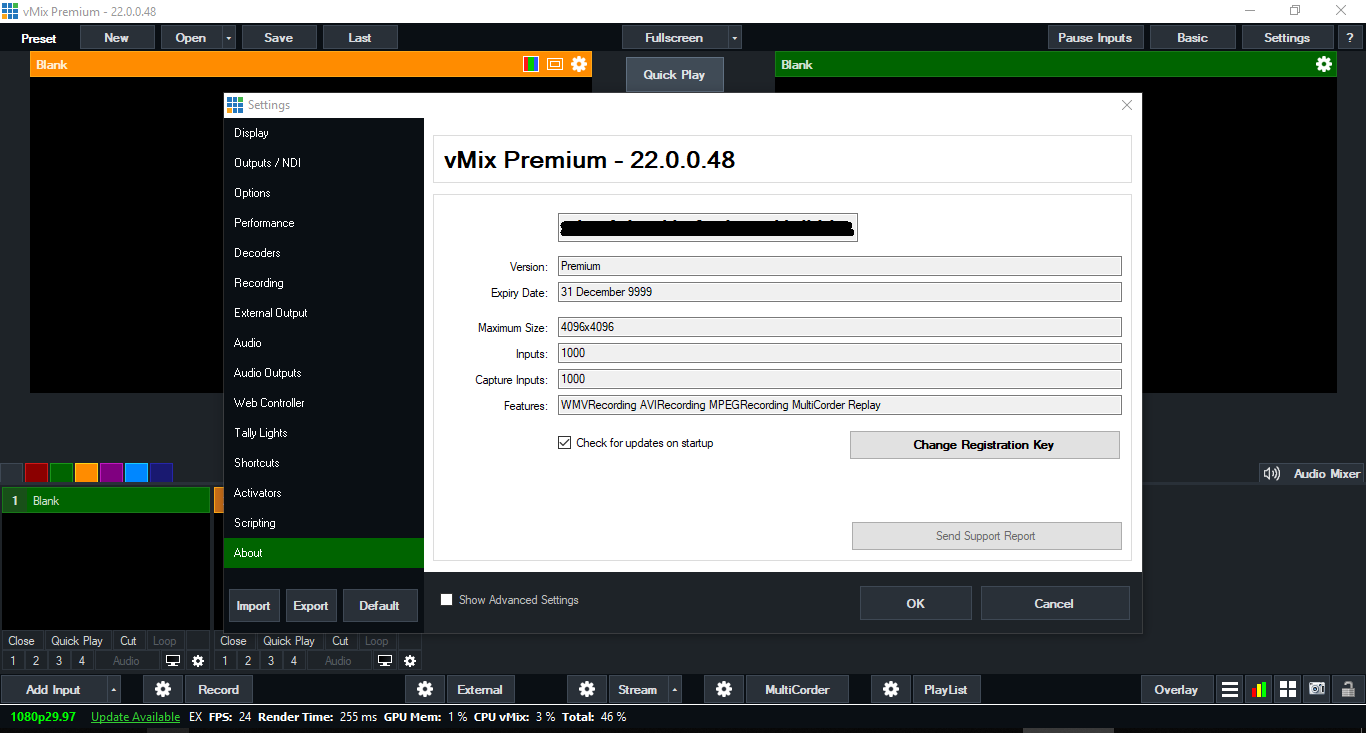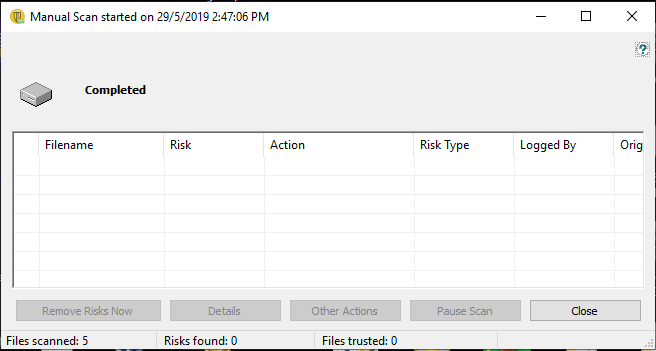 New Version ( vMix Pro 22.0.0.66) :
https://www.teamos-hkrg.com/index.php?threads/vmix-pro-22-0-0-66.83409/
​
Last edited: