Downloaded

4.7 GB
Uploaded

5 GB
Ratio

1.08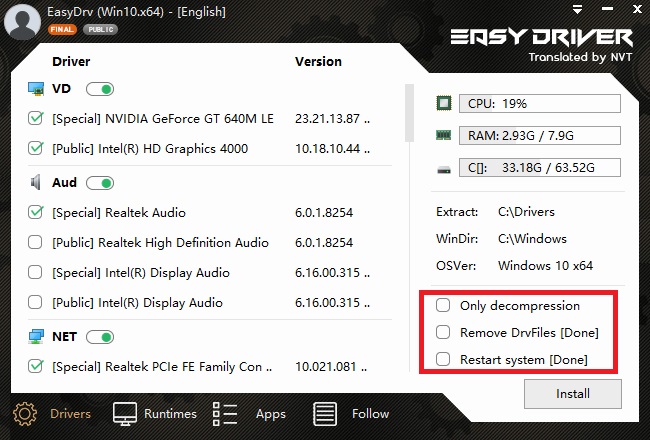 WanDriver is a driver for Windows computers that are already familiar to users. This is a set of drivers that are used by a lot of light drivers, but they are quite adequate drivers for Windows 7, and Windows 10. One more important thing is that it is very easy. Usability and operation drivers are also very effective.
There are many ways to install drivers for your computer, but WanDriver is still the number 1 choice for many of you and especially the technicians because of its flexibility. Previously, WanDriver 7 had two very popular sets, Easy DriverPack 5.33 and Wandriver 6. However, most recently, TotalDrivers.net has collected 7 versions of WanDriver English language is extremely standard and is equivalent. Worth the two other drivers.
There are several options for you during the installation process:
Only decompression: Check this option if you want to unpack but do not install.
Remove DrvFiles: This option will delete the driver installation file after completion.
Restart system: Restart after installation.
Normally, you would use the two options:
Remove DrvFiles
and
Restart system
=> then click Install to install.
Download WanDriver 7 latest English language:
You must be registered for see links
You must be registered for see links
You must be registered for see links
You must be registered for see links
Note:
- There is a note to you that this version only supports installing drivers for Windows 7 and Windows 10 offline. This is also the two most desirable operating systems today.
- And another important thing is to choose the correct version to download and install offline. Selecting a 32-bit or 64-bit version to match the Windows operating system you are using will not install.
​