Downloaded

14.8 GB
Uploaded

4.7 TB
Ratio

324.56
Warcraft 3 Reign of Chaos + Frozen Throne

Software
Warcraft 3 Reign of Chaos + Frozen Throne
Both Games Patched To Version 1.24e
Minimum System Requirements

Computer: Warcraft III requires a 400 MHz G3 processor or better.

Software Requirement: Warcraft III: Reign of Chaos is required in order to install the Warcraft III: The Frozen Throne™ expansion set.

Operating System: Warcraft III: The Frozen Throne™ requires Mac OS® 9.0 or higher, or Mac OS X® 10.1.3 or higher.

Memory: Warcraft III: The Frozen Throne requires 128 MB of RAM. Virtual Memory must be enabled and set to Apple's recommended setting on computers running pre-Mac OS X versions of the Mac OS®.

Controls: A keyboard and mouse are required. Joysticks, game pads, graphics tablets, and input devices other than a mouse and keyboard are not supported.

Drives: A hard drive with 700 MB (in addition to your Warcraft® III: Reign of Chaos installation - 1.4 GB total) of free space, and a CD-ROM drive are required for installation and play.

Video: A video card consisting of an ATI Technologies or nVidia chipset with at least 16 MB of memory is required.

Sound: Warcraft III: The Frozen Throne™ will work with the "built in sound" features of the Mac OS®.

Multiplayer Connectivity: Access to Blizzard Entertainment's online gaming service, Battle.net, requires a low-latency, active Internet connection, rated at 28.8 Kbps or faster. Multiplayer games played over a LAN require an active connection to a TCP/IP network.
Images
Virusscan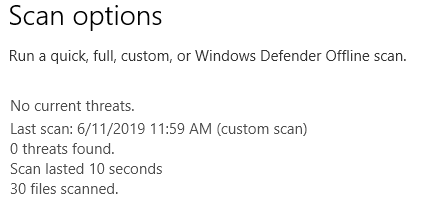 Usage
1) Disable UAC on Windows 7 And Windows Vista
2) Extract To Short Paths Like C:\Games Or D:\Games
3) Go To The Extracted Folder And Run the SETUP.bat File
4) Wait Till Finished Rebuilding. Then Start The Game From Your Desktop.
5) Enjoy !!!!!
Download
You must be registered for see links

1.0gb
​
Last edited: