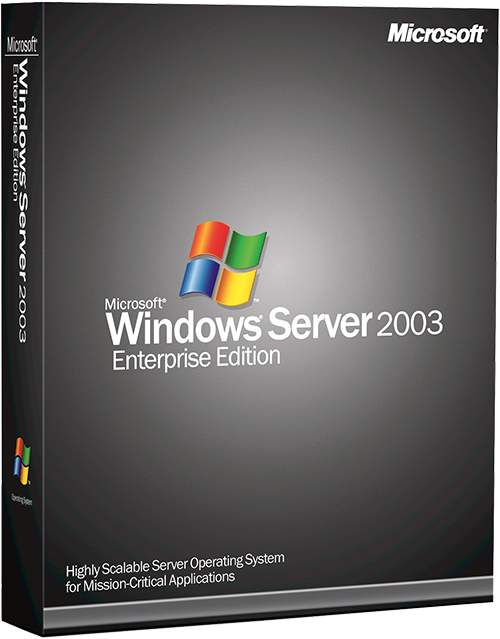 Windows Server 2003 (code name for development is Whistler Server, internal version is Windows NT 5.2) is an operating system of the Windows NT family from Microsoft, designed to work on servers. Windows Server 2003 is the evolution of Windows 2000 Server and the server version of the Windows XP operating system.
These files are downloaded directly from Microsoft VLSC and provided with no modifications. This version is a VL version, so you do not need to connect to Microsoft's activation servers for activation. Each of the 32-bit and 64-bit versions includes 2 CDs, the first CD installs Windows Server 2003 SP2, and the second CD-ROM installs R2.
Version : Enterprise x64
Developer : Microsoft Inc.
Interface language : English only
Treatment : Not required (if need refer the attached hash file)
NAME: Windows Server 2003 R2 Enterprise Edition with Service Pack 2 (x64) - Disc 1 - VL (English)
FILE: en_windows_server_2003_r2_enterprise_with_service_pack_2_x64_cd1_vl.iso
SIZE: 654,055,424 bytes
CRC32: FFFFFFFF
MD5: c3d79d44a9512d8fc3639570fdd2ffef
SHA1: a747e66b5206a8a5a4904b93a273fa0df8130ca1

NAME: Windows Server 2003 R2 Enterprise Edition with Service Pack 2 (x64) - Disc 2 - VL (English)
FILE: en_windows_server_2003_r2_enterprise_with_service_pack_2_x64_cd2_vl.iso
SIZE: 175,149,056 bytes
CRC32: BADD5028
MD5: 921084347757355c04b6efe6e314fa0a
SHA1: 54b845f1e4c27c9c96aacef59b9ab19cefe1c8bc
133 MHz Processor (up for 8 processors)
128 Mb RAM
2.9 Gb HDD free space
CD / DVD-ROM
You must be registered for see links
========================================