CaptainMacintosh
Uploader
Verified Member
Member
Downloaded

9.4 GB
Uploaded

6.3 TB
Ratio

690.11
Seedbonus

265,224
Upload Count

191

(191)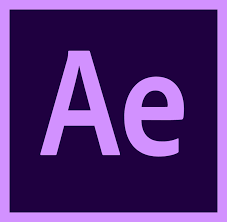 Adobe After Effects 2020 v17.0.5 [macOSApps]TeamOS
Make a big scene bigger
Easy collaboration from anywhere
Help your team succeed from home with Adobe's cloud hosting and cross-app integration.
There's nothing you can't create with After Effects.

Create cinematic movie titles, intros, and transitions. Remove an object from a clip. Start a fire or make it rain. Animate a logo or character. With After Effects, the industry-standard motion graphics and visual effects software, you can take any idea and make it move.

Roll credits. Spin words. Twirl titles.
Animate titles, credits, and lower thirds. Start from scratch or with presets available right from the app. From spin to swipe to slide — your text is on the move.
Explosive effects
Mind-blowing results

Combine videos and images to create anything you can imagine. Choose exciting effects from hundreds of options, remove unwanted objects or people, and create VR videos to drop your audience right into the action.

Get animated
Set anything in motion with keyframes or expressions. Or use presets to kick-off your designs for unique results.

Work seamlessly with Adobe apps

Create compositions in Premiere Pro. Use Dynamic Link to eliminate intermediate rendering between applications. Import from Photoshop, Illustrator, Character Animator, Adobe XD, and Animate. Use Team Projects to collaborate with editors anywhere, and integrate with 300+ software and hardware partners.

Preview playback you can count on

Improved threading and a new GPU-accelerated display system offer reliable playback for a quicker and more accurate view of your designs.

Improved EXR performance and productivity
Get up to 12x faster performance when working with multi-channel EXR files. Get compositing faster by importing EXR files as compositions.

New menu expression controls do more

Explore new text style expressions, dropdown menu expression controls, and expression performance improvements.

Easily remove objects from video clips

With Content-Aware Fill, remove unwanted items up to 25 percent faster with a third of the memory — no need to mask or cut frame by frame.

Discover video, motion, and audio
Uncover helpful introductory insights on filming and audio recording, and learn more about advanced editing techniques.
Preview and playback performance improvements
Preview playback is rock-solid with threading improvements and a new GPU-accelerated display system core. Get an accurate view of your designs without breaking your creative flow.
Enhanced EXR workflows
Get up to 12x faster performance when working with multi-channel EXR files. Import layered EXR files as compositions and get started compositing faster.
Faster shapes
Create and edit shapes quickly with improved performance. Stay organized with more accessible grouping controls.
Graphics and text enhancements
Take advantage of new dropdown menu expression controls and text style expressions to adjust many settings at once and design templates that are easier for your clients to update in Premiere Pro.

Expression improvements
For expressions that don't change over time, After Effects will apply them to all frames at once with up to 40% faster processing. Expressions applied to master properties are significantly faster as well.
Expanded format and better playback support
Format support includes Canon XF-HEVC plus import for two legacy formats: Animation with delta frames and MJPEG. Get improved performance for 10-bit H.265 HD/UHD, HEVC HD/UHD, and ProRes files.
Other enhancements
Also includes better notifications for system compatibility.
You must be registered for see links
You must be registered for see links
You must be registered for see links

Minimum System Requirements:
macOS Compatibility: macOS 10.12 Sierra or later
Turn off your Internet Connection. Mount .dmg
Run the Install installer and follow the instructions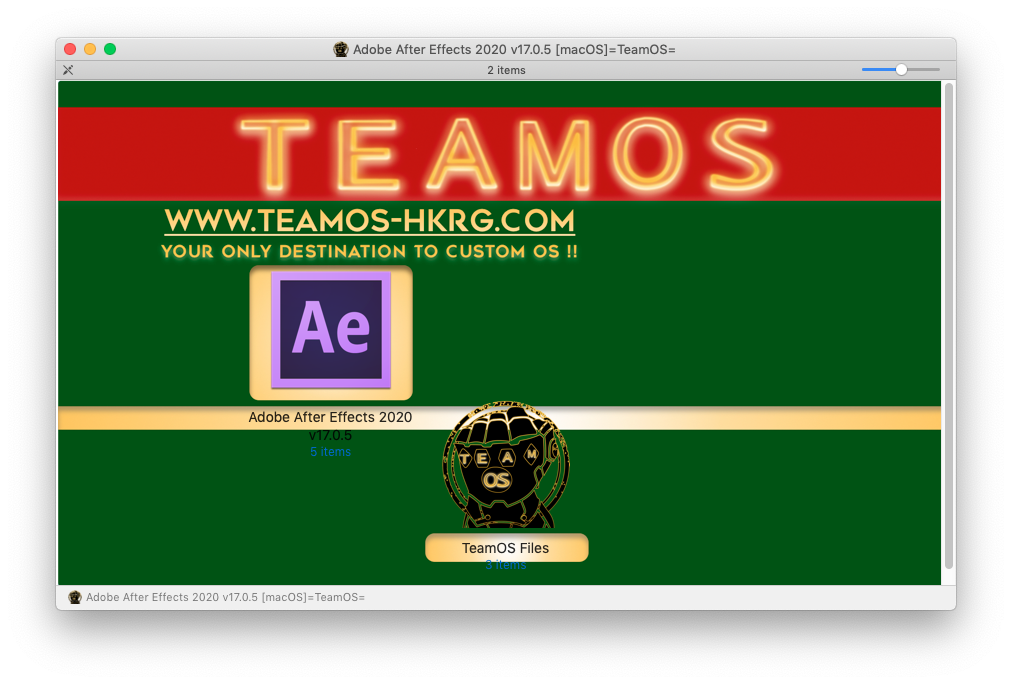 After installation, do not run the program in trial mode (close the application forcibly if it starts up on its own)
launch the Adobe Zii patch and drag the installed App icon into the open patch window.
*Do not use the automatic function (here, all installed applications of Adobe will be patched automatically , and such actions may cause errors)
**When you run the installer writes "The installation cannot continue as the installer file may be damaged. Download the installer file again".
Excute in terminal:
sudo spctl --master-disable

Scanned with Bitdefender Antivirus 4.1.2.18 macOS
You must be registered for see links
You must be registered for see links
​
Created With:

uTorrent/1870

Comment:

Downloaded From https://www.teamos-hkrg.com/

Peers:

6 Seeders + 0 Leechers = 6 Peers

Info Hash:

dc817ef8994459dce9e29a3fc0bae9debcc6aae7

Loading…