Super Admin
Windows Modifier
Verified Member
Retired Veterans
Downloaded

0 bytes
Uploaded

300 TB
Ratio

-
Adobe Photoshop 2020 (v21.0.1) Multilingual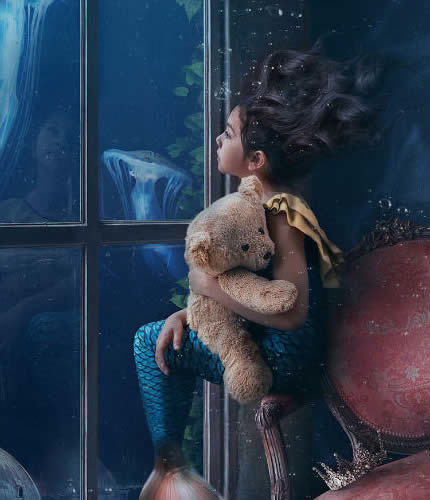 General Info:-
Release Year: 2019
Version: 21.0.1
Developer: Adobe
Build author: m0nkrus
Platform: Windows x64
Interface Language: English / Hungarian / Dutch / Danish / Spanish / Italian / Chinese (Simplified) / Chinese (Traditional) / Korean / German / Norwegian / Polish / Portuguese (Brazil) / Russian / Turkish / Ukrainian / Finnish / French / Czech / Swedish / Japanese / English (UK) / Arabic Arabic / English Hebrew / Spanish (Mexico) / French (Morocco) / French (Canada)
Cure: Cured
System requirements:
• 64-bit version of Microsoft Windows 7 with SP1 or Windows 10 (version 1809 or later); 64-bit version of Microsoft Windows 7 with SP1, Windows 8.x or Windows 10
• Microsoft Internet Explorer 11
• At least 2 GHz Intel or AMD processor with 64-bit OS support
• 2 GB RAM (8 GB recommended)
• 3.1 GB of free hard disk space; during installation, additional free space is required (cannot be installed on a disk where a file system with case sensitivity is used)
• nVidia GeForce GTX 1050 graphics card or equivalent (nVidia GeForce GTX 1660 or Quadro T1000 recommended)
• Display with a resolution of 1280x800 with 100% scaling of the user interface, support for 16-bit color, as well as 512 MB VRAM (2 GB recommended)
• System with support for OpenGL 2.0

Description:
Adobe Photoshop is a complete solution for professional digital image processing, which contains the most advanced tools for working with images and new opportunities for implementing creative ideas that can significantly increase productivity. Edit images with exceptional accuracy, use new intuitive tools and workflows to create three-dimensional graphics, two-dimensional projects, as well as films.
Adobe Photoshop is part of Creative Cloud. Therefore, all the latest updates are available to its users, and access to new versions is provided from the moment of their release. The cloud publishing capabilities allow you to organize your files on multiple computers. Thanks to integration with Behance, you can exchange your projects with other users directly from the Adobe Photoshop program and instantly receive feedback on your work from designers from around the world.
Benefits of Adobe Photoshop 2020
- Cloud documents
With Photoshop on iPad, you can use cloud-based documents to seamlessly work on Mac, Windows, and iPad. Documents are saved in the Adobe cloud during work.
- Improvements to presets
Easily and easily browse through new patterns, gradients, patterns, shapes and styles. Presets have become even easier to use and more convenient to organize.
- New tool "Select objects"
Use the new Object Selection tool for improved automation of complex selections. Just define the desired area, and Photoshop will do the rest.
- Consistent transformation behavior
Proportionally transform several layers regardless of their type and without using the Shift key.
- Improved Properties panel
Now even more necessary controls are gathered in one central place. Easily change the settings of the document, get access to all the settings of the text layer and use convenient quick actions.
- Smart objects in layers
Easily convert smart objects into their constituent layers to finalize designs - all this can be done in one place without going to other document windows.
- Improved strain transformation
Get more control when working with the Warp tool. Add control points anywhere or divide the image into sections using a custom grid, and then transform it by selecting nodes one at a time or several at a time.
- Other enhancements
Check out all the new Photoshop features and see how they simplify and speed up your workflow.

List of Changes
What is changed by the author of the assembly:
- To make it possible to install the program not only on Windows 10, the installer version has been reduced to 4.9.0.515.
- From the installer, with the exception of the required minimum, the Adobe Application Manager module was cut, which is installed by the original installer without fail.
- From the installer, with the exception of the required minimum, the Adobe Desktop Common module was cut, which is installed by the original installer without fail.
- The Adobe Creative Cloud module, which is installed by the original installer without fail, is completely cut out from the installer.
- The installer offline integrates into Windows 7 a certificate confirming Adobe's modern electronic signature.
- The installer provides a choice of installation path and interface language of the program, as well as the ability to run the program immediately after installation.
- Unlocked the ability to install the program on Windows 8.x and Windows 10 minor versions.
- In the menu for selecting the interface language of the installed program, a false indication of support for an additional six languages has been fixed.
- Updated Adobe Photoshop core module to version 21.0.1.
- Added Adobe CC Library version 3.6.1.5 auxiliary module.
- The Adobe CCX Process module is specially patched so that a message about the end of the trial period is not displayed on the program authorized with Adobe ID.
- The program has already been treated. The start window (initial screen) fully works in Windows 7 and 8.x, and during authorization in Windows 10. You can use libraries.
Image Size and CRC
Image size: 1.99 GB (2,143,694,848 bytes)
MD5-image sum: c669eda0fd10dd0bf09782b1759e49ec
SHA1-image sum: 436343a7589bde0125e4d61c0144468046a987f3
Created With:

uTorrent/2210

Comment:

Downloaded From https://www.teamos-hkrg.com/

Peers:

12 Seeders + 0 Leechers = 12 Peers

Loading…