Keep Downloading & Enjoy Your Stay at TEAM OS!!
VIP
Member
Downloaded

16 GB
Uploaded

41.7 GB
Ratio

2.61
Seedbonus

2,093
Upload Count

1152

(1152)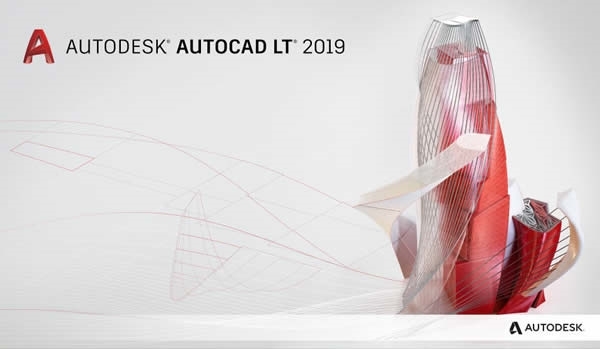 Code:
Description:
AutoCAD LT 2019 is designed to develop and detail 2D-drawings. The program automates most of the
stages of the project. A complete set of 2D instructions, you can create drawings, modify them and
produce working documentation for projects. The program provides native DWG format support and reliability, but also contains powerful tools to increase productivity drawing. Thanks to this project files
can be easily transferred to other specialists. In addition, you can customize the user interface to suit
your needs.

Opportunities AutoCAD LT in the drawing and detail can effectively implement project ideas, optimize workflow and collaborate. LT of AutoCAD - a professional solution that supports industry standards and
can significantly increase the productivity of the designer.
Code:
Advantages of AutoCAD LT 2019 the Autodesk :

- Integrated 2D-documented
Create two-dimensional drawings and documentation using a comprehensive set of tools for drawing, editing, and annotating.

Intuitive interface
Use the tools (contextual ribbon tabs, multifunction pens, customizable tool palettes and intellectual command line) as needed.

- Innovative technologies
Use the latest technology, including TrustedDWG, support for high-resolution monitors, transfer tools and AutoCAD desktop applications.

- Collaboration on the network
Open your drawings from a desktop computer, over the Internet and on mobile devices. Publish and use data from PDFi DGN-files, Bing Maps, and more.

- Comparison with DWG
Find and document the graphic differences between the two versions of the same drawing.

- Improved tools for working with 2D-graphics
Work with scale, create panoramas, and change the order of drawing properties of the layers - all in 2 times faster.

- Save for the use of the Internet and mobile applications
to save drawings created on the computer for viewing and editing in AutoCAD Webi mobile applications.

- Ability to import PDF-files
Import the geometry (including SHX font files), fills, bitmaps and TrueType text in drawing from the PDF-files.
Code:
What changed me:
- Produced by the union of four original distributions in one English x64, x86 English, Russian x64,
x86 Russian.
- In the installer adds the ability to establish a local reference for the English, and for the Russian
version of the program.
- Since there was no so-called "in AutoCAD LT 2019 the default Classic interface ," I thought it possible
to restore to the afflicted.
- The installation package AutoCAD LT 2019 produced integrating AutoCAD LT 2019.1 the Update .
- Autodesk Desktop App Tool is updated from version 7.0.8.78 to version 7.0.10.89.
- Used in the original distro .NET Framework 4.7 package has been updated to version 4.7.2.
- Added option to cancel the installation, Autodesk Desktop App utility.
- Build spared from appearing some problems when you connect through a virtual image of the drive, the installer sometimes demanded another drive.
- The combined installer is optimized so that the lost weight ~ 1.5 GB without losing functionality.
- Everything you need for the treatment, including detailed instructions, is located within the image in the folder Crack. created by:m0nkrus
Code:
Whats New:https://up.autodesk.com/2019/ACDLT/AutoCAD_LT_2019.1_Update_Readme_Enu.html
Code:
System requirements:
-Microsoft® Windows® 7 SP1 with Update KB4019990 (32-bit & 64-bit)
-Microsoft Windows 8.1 with Update KB2919355 (32-bit & 64-bit)
-Microsoft Windows 10 Anniversary Update (64-bit only) (version 1607 or higher)

-CPU:Min: 2.5–2.9 GHz processor/Recommended: 3+ GHz processor
-RAM:Min:8GB / Recommended:16GB
-Display Resolution:
-Conventional Displays:1920 x 1080 with True Color

-High Resolution & 4K Displays:
-Resolutions up to 3840 x 2160 supported on Windows 10, 64 bit systems (with capable display card)
Display Card:
-Basic: 1 GB GPU with 29 GB/s Bandwidth and DirectX 11 compliant
-Recommended: 4 GB GPU with 106 GB/s Bandwidth and DirectX 11 compliant
-Browser:Google Chrome™ (latest version)
Autodesk AutoCAD LT 2019.1 x86-x64 RUS-ENG 1GB links:
===========================================
Douploads:
You must be registered for see links
You must be registered for see links
You must be registered for see links
Uptobox:
You must be registered for see links
You must be registered for see links
You must be registered for see links
Usersdrive:
You must be registered for see links
You must be registered for see links
You must be registered for see links
Rapidgator:
You must be registered for see links
You must be registered for see links
You must be registered for see links
Last edited:
Created With:

uTorrent/2210

Comment:

No Comment For This Torrent

Peers:

6 Seeders + 0 Leechers = 6 Peers

Info Hash:

df9594365b84fc75fccb049ed957224b1ea1a2ef

Loading…