Administrator
Windows Modifier
Downloaded

56.2 GB
Uploaded

15.9 TB
Ratio

289.72
Seedbonus

325,170
Upload Count

79

(78)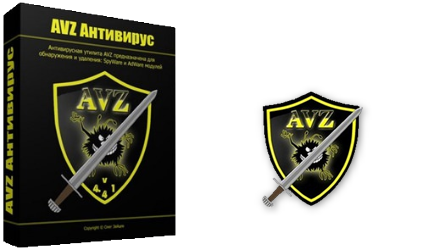 Review
AVZ Antiviral Toolkit developed by
Kaspersky Lab
is a comprehensive security solution that comes with lots of tools designed to help users keep the computer in perfect shape and protect it against malicious files. It is an easy-to-use and reliable malware removal application. Besides the fact that it can scan drives and detect viruses, adware, spyware, dialers, and other malware components, AVZ Antiviral Toolkit comes packed with so many great features that it is almost impossible not to stay away from virtual threats.
For example, AVZ Antiviral Toolkit has a process manager to give the user control over the running processes, but also individual search utilities to have a look in the registry or into the cookies stored on the user's system. There is a dedicated function for managing the programs that boot alongside the operating system, as well as small tools to organize IE extensions and control panel applets. Although the whole application relies on the scanning process that could let the user know if there is something wrong with its computer, AVZ Antiviral Toolkit has to offer much more than that.
Even if everything goes quite smoothly, it is recommended to close the other running processes before starting AVZ Antiviral Toolkit. It does not stress up the computer too much, but it is best to try and avoid working on the machine while the app is still scanning the drives to ensure every bit is checked. AVZ Antiviral Toolkit is one of the best tools of its kind. Since antivirus solutions, firewalls, and antispyware tools are no longer enough to keep users on the safe side, this one is on the list of must-have utilities.
Main features:
Detects and remove SpyWare and AdWare modules;
Detects and remove Dialer (Trojan.Dialer);
Detects and remove Trojan programs;
Detects and remove BackDoor modules;
Detects and remove Network and Mail Worms;
Detects and remove TrojanSpy, TrojanDownloader, TrojanDropper.
Additional features:
Firmware heuristic check system;
Updated database of safe files;
Built-in rootkit detection system;
Detector keyloggers (Keylogger) and Trojan DLL;
Neuroanalyzer;
Built-in analyzer Winsock SPI/LSP settings;
Built-in manager of processes, services, and drivers;
Built-in utility for finding files on disk;
Built-in utility for finding data in the registry;
Built-in analyzer of open TCP/UDP ports;
Built-in analyzer of shared resources, network sessions, and open files on the network. Works in Win9X and Nt/W2K/XP;
Built-in analyzer Downloaded Program Files (DPF)
System recovery firmware;
Heuristic file deletion ;
Checking archives;
Verification and treatment of NTFS streams;
Control scripts;
Process analyzer;
AVZGuard system;
The system of direct access to the disk for working with locked files;
Driver for monitoring processes and AVZPM drivers;
Boot Cleaner Driver.
System requirements:
OS: Microsoft Windows® XP, Windows® Vista, Windows® 7, Windows® 8, Windows® 8.1, Windows® 10 (both 32 & 64-bit).
Install notes:
1. Extract and run the executable file;
2. Enjoy!
Screenshots: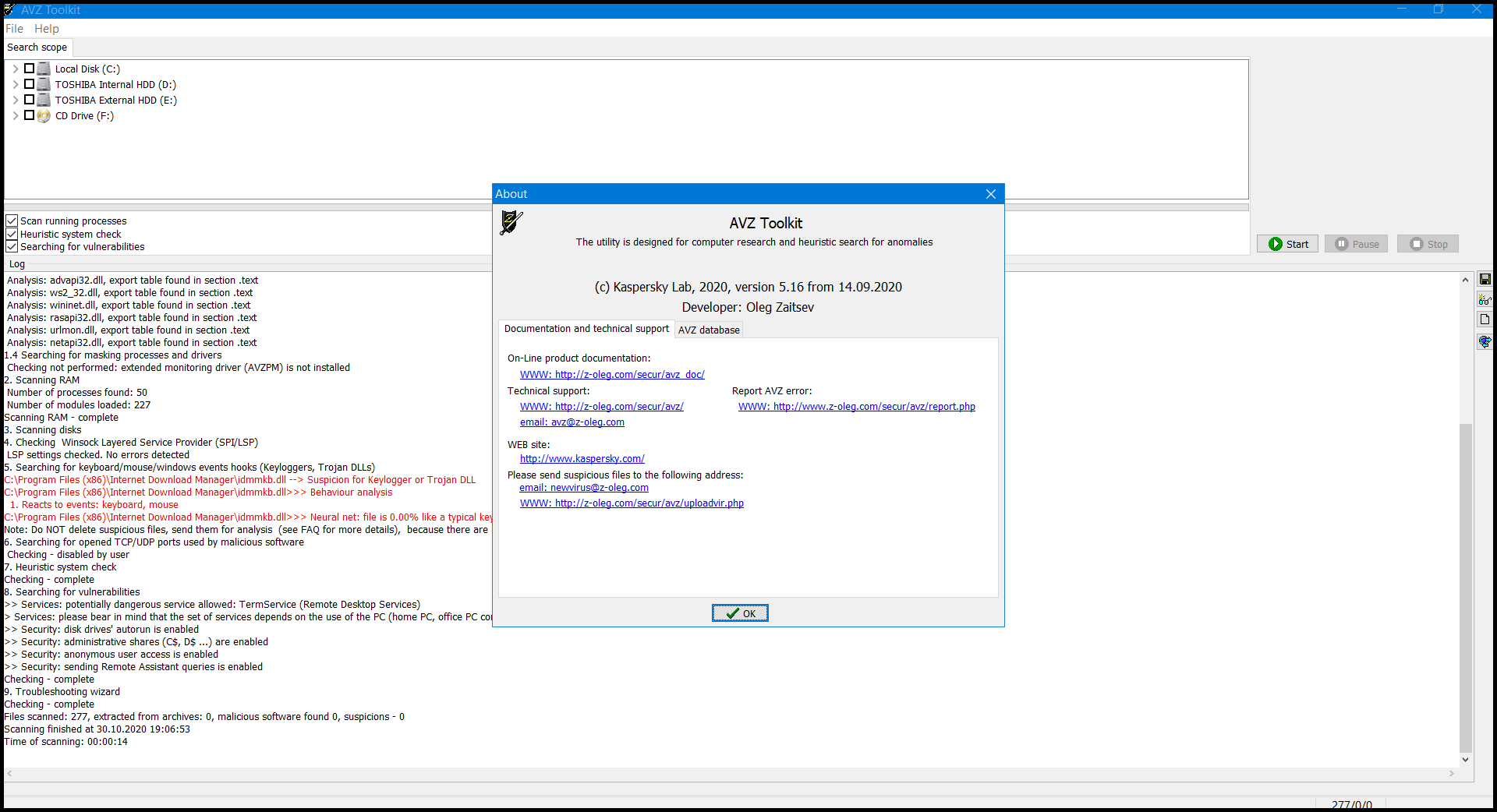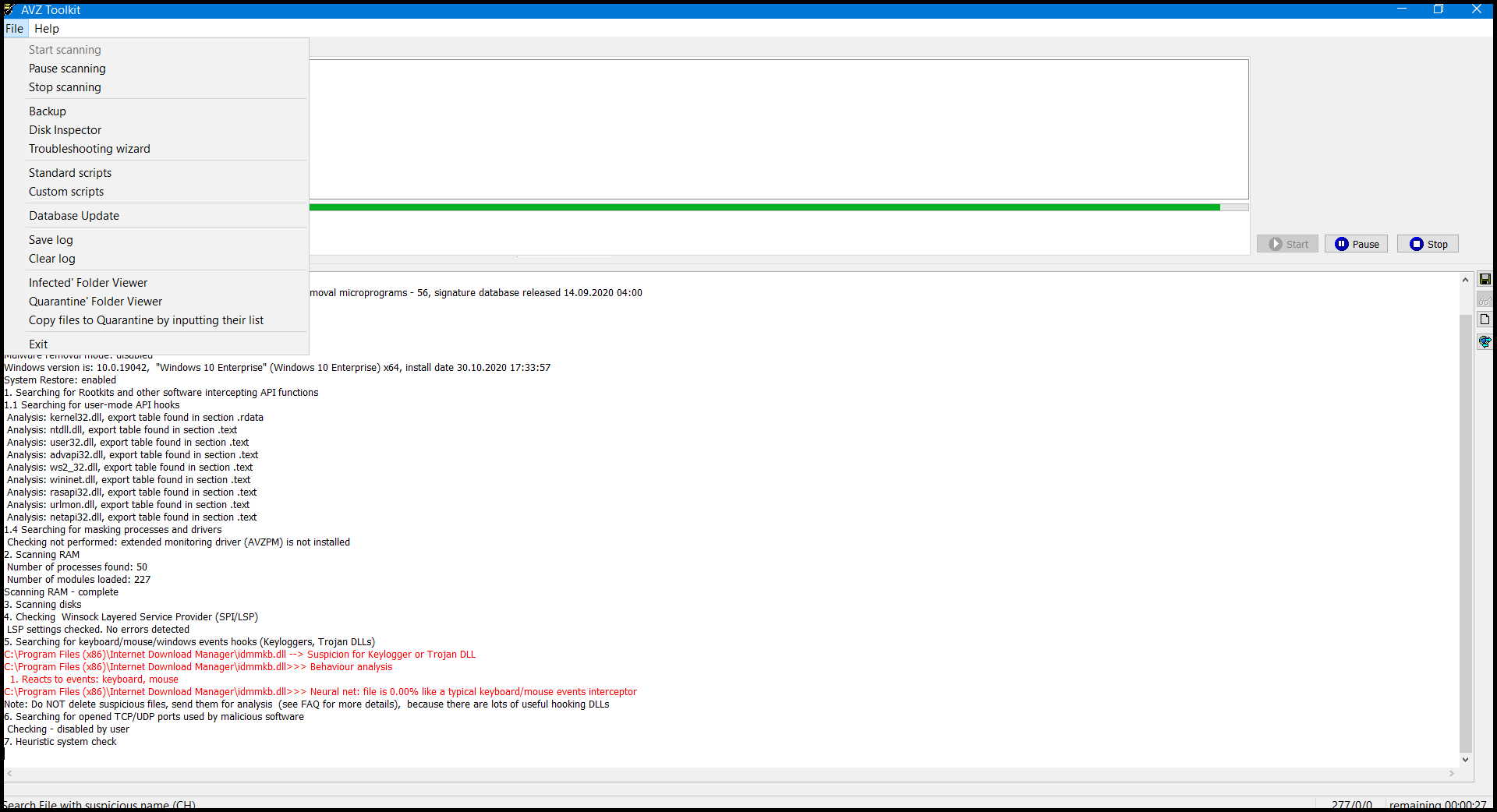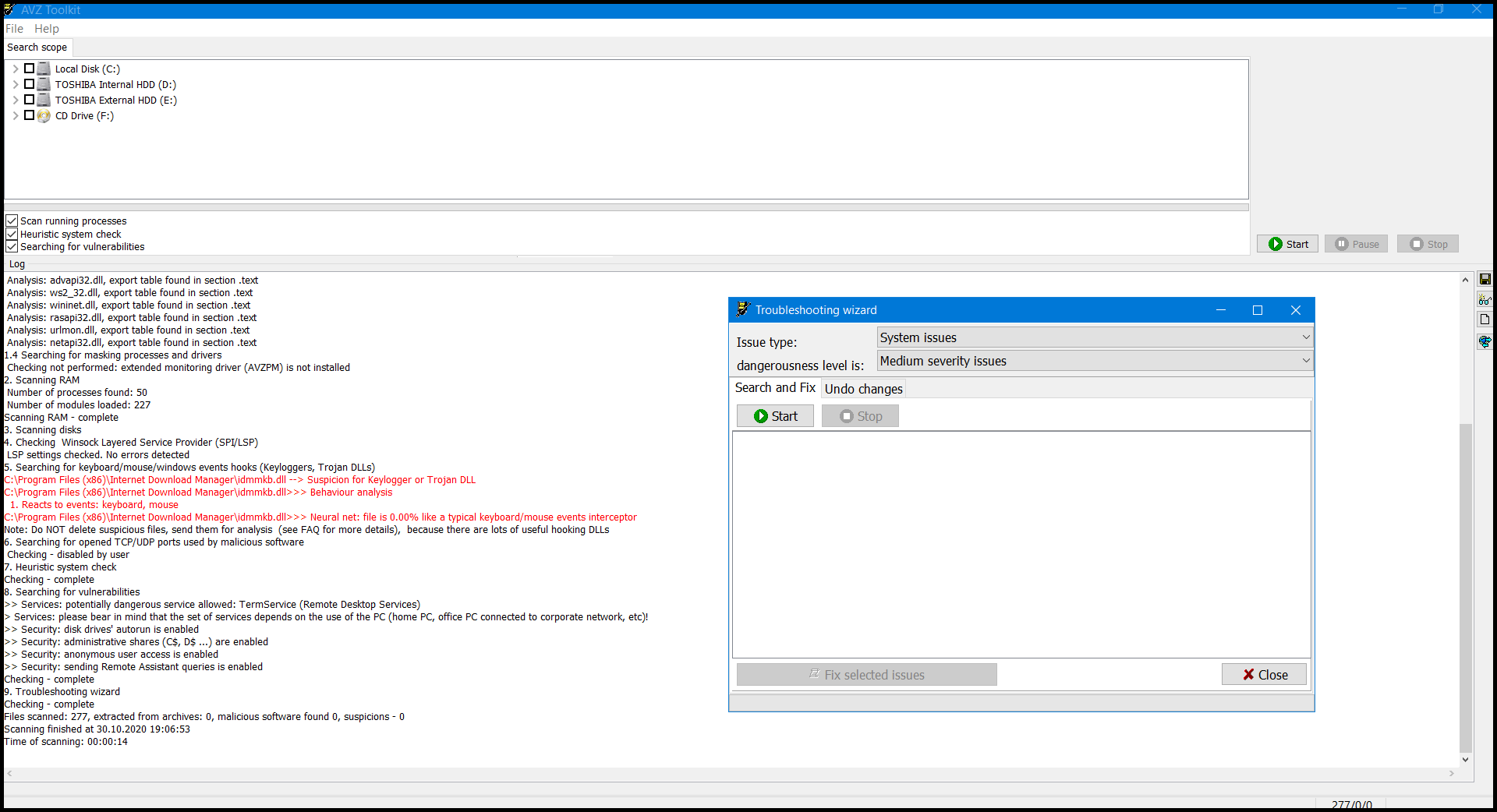 Virus free! 100% clean!
​
File: AVZ.Antiviral.Toolkit.v5.16.7z
You must be registered for see links
00/67
MD5: 7DEF80CC336A5CD9D6A825B869F0AA4E
SHA1: 17C218FF2BEFE65E89366A2FC3B2DF2AD328A32E
SHA256: 106B664F10BDE132768B169C029FF33AA2AFDF81202FB7C06840FD154866C361
Kind regards,
@Mirkec
in collaboration with TeamOS
Download links - version 5.16 (Size: 11.51 MB):
You must be registered for see links
You must be registered for see links
You must be registered for see links
Last edited: