Respect to be respected
Verified Member
Member
Downloaded

1.3 GB
Uploaded

148 GB
Ratio

110.61
Seedbonus

78,421
Upload Count

154

(154)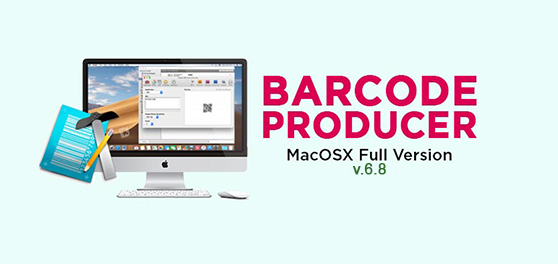 Barcode Producer 6.8 full [macOS]
|
29.49 MB
BarcodeProducer
is a completely new standard of quality for barcode creation in vector format EPS. Designed for designers, BarcodeProducer makes barcode creation faster and easier.
Built-in interactive encyclopedia will help to find the right type of barcode. To create a barcode, simply enter the value and size and you'll see the expected result. Once you have created the desired code, you can send it to Illustrator, InDesign or Photoshop with just one click. Barcode Producer supports dozens of characters and contains customizable output options, built-in printing and exporting ready-made barcodes to EPS for use in graphical applications. BarcodeProducer is easy to use, has an accessible and intuitive interface and is a powerful barcode design software.
Whats new:

•
InDesign integration
•
Customizable text above barcodes
•
Save the symbologies you make most as favorites
•
QR codes
•
Printable barcode reports for verification, client portfolios, and more

Requirements: MacOS X 10.9 or later 64-bit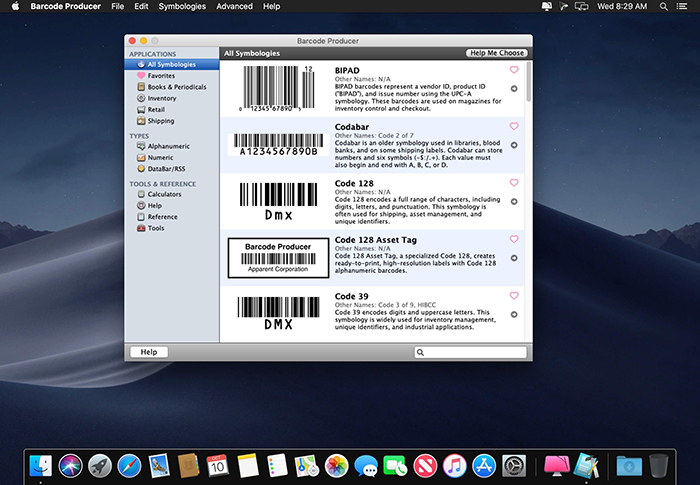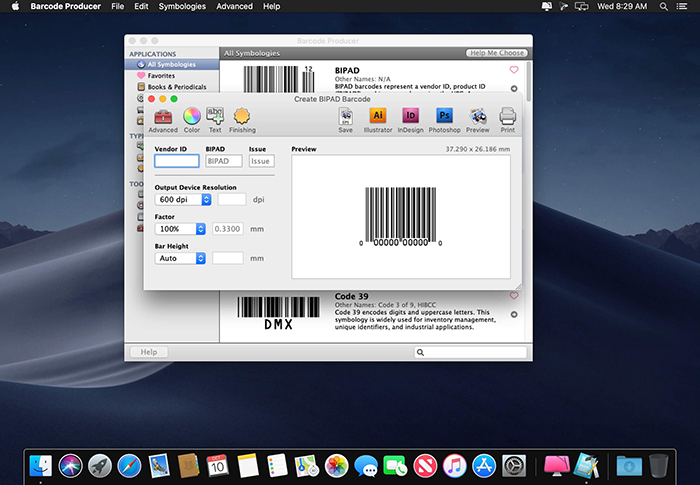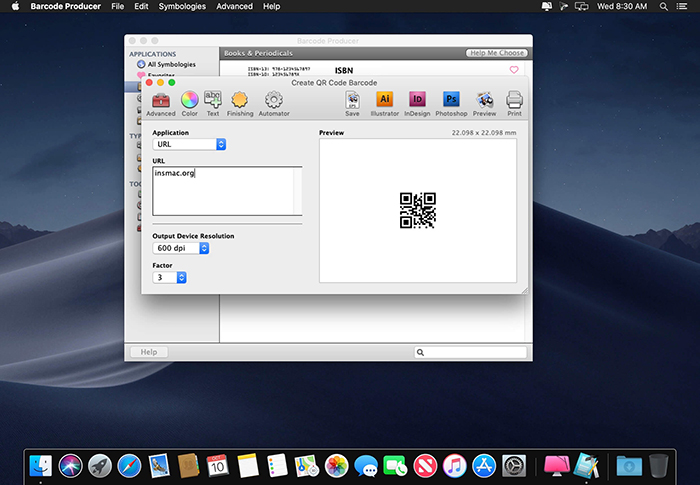 To resolute Gatekeeper issues on macOS Sierra we prepared a script to automatically unlock images and programs (annoying image/application is damaged messages pretending you cannot open things).
In cases you prefer a manual installation
the image file in this folder could be used. For that reason you might have to partially or completely disable Gatekeeper checks.
Option I
For a certain application run in Terminal:
sudo xattr -rd com.apple.quarantine /Applications/LockedApp.app
Option II
To disable checks globally run in Terminal:
sudo spctl --master-disable

Scanned with Avast Premium Security 2019 - 100% virus or malware free
You must be registered for see links