Weatherman
Administrator
Verified Member
Downloaded

158.8 GB
Uploaded

817.5 GB
Ratio

5.15
Seedbonus

18
Upload Count

7

(8)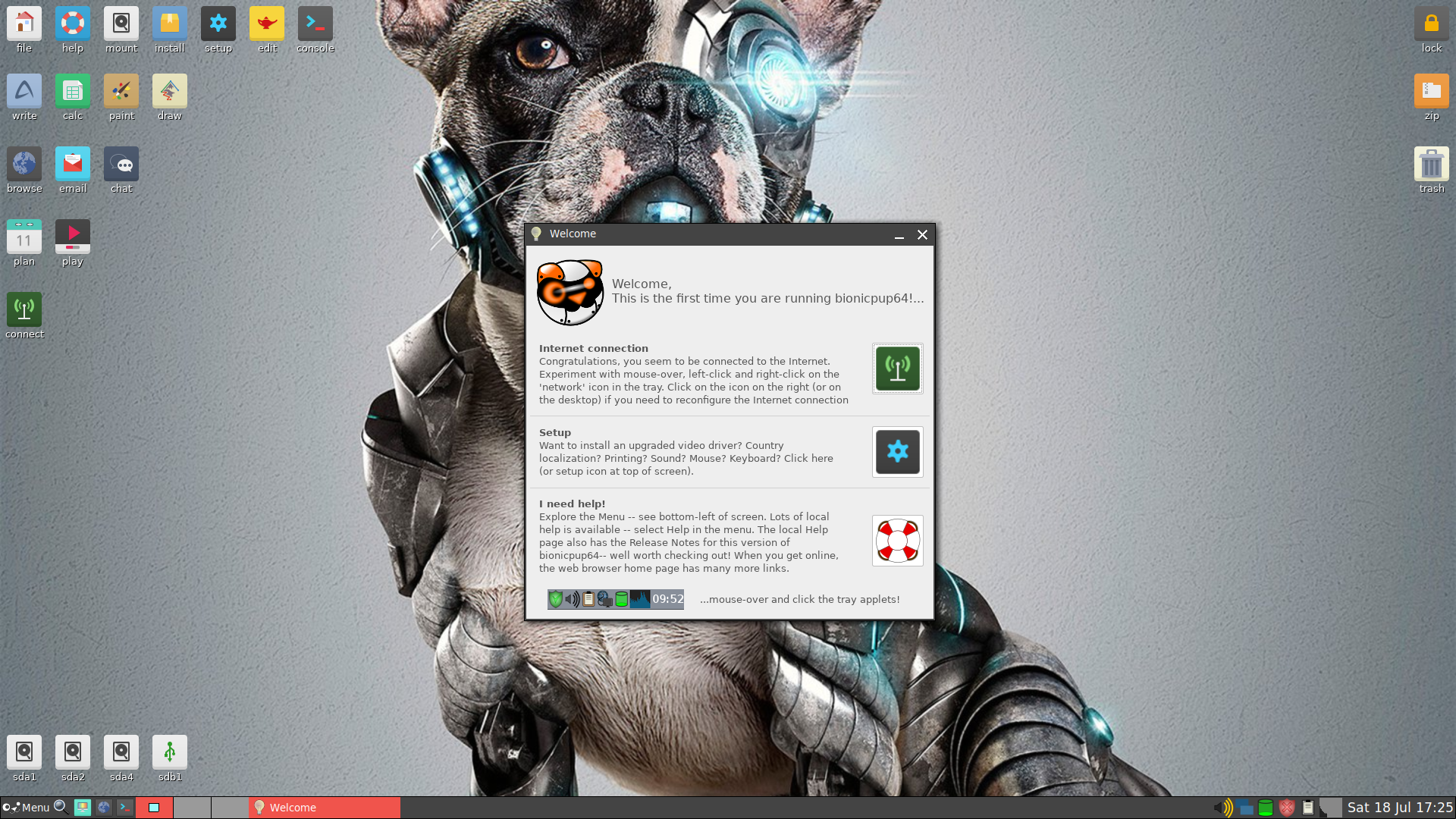 Puppy Linux is yet another Linux distribution. What's different here is that Puppy is extraordinarily small, yet quite full-featured. Puppy boots into a ramdisk and, unlike live CD distributions that have to keep pulling stuff off the CD, it loads into RAM. This means that all applications start in the blink of an eye and respond to user input instantly. Puppy Linux has the ability to boot off a flash card or any USB memory device, CDROM, Zip disk or LS/120/240 Superdisk, floppy disks, internal hard drive. It can even use a multisession formatted CD-RW/DVD-RW to save everything back to the CD/DVD with no hard drive required at all. Easily installable to the HDD. Comes with Palemoon browser,but others like Chrome can be installed. Full-featured distro and the ISO is <400megs. Very fast,even if running from RAM. Just burn the ISO to USB using Rufus.
​
Features include:
Kernel 4.19.23.
Joe's Window Manager (

You must be registered for see links

).
Palemoon Browser.
MPV & Deadbeef media players.
Claws Email.
Quickpet.
Easy Change Kernels.
Abiword.
Samba.
Lots of in house puppy-specific applications such as Pburn, Uextract, Packit, Gxlat, Janky Bluetooth, Change_kernels, JWMdesk, YASSM, Pclock, SimpleGTKradio.
Direct download from my Gdrive:
You must be registered for see links
​