CaptainMacintosh
Uploader
Verified Member
Member
Downloaded

9.4 GB
Uploaded

6.3 TB
Ratio

690.11
Seedbonus

265,224
Upload Count

191

(191)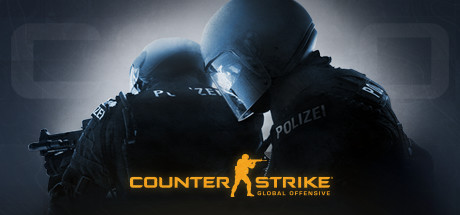 Counter-Strike Global Offensive v.1.1 [macOSGames]TeamOS
Global Offensive, like prior games in the Counter-Strike series, is an objective-based, multiplayer first-person shooter. Two opposing teams, known as the Terrorists and the Counter-Terrorists, compete in game modes to complete objectives, such as securing a location to plant or defuse a bomb and rescuing or guarding hostages. At the end of each round, players are rewarded based on their individual performance with in-game currency to spend on other weapons or utility in subsequent rounds. Winning rounds rewards more money than losing does, and completing objectives such as killing enemies gives cash bonuses. Uncooperative actions, such as killing teammates, result in a penalty.
There are five categories of purchasable weapons, four being guns and the final being utilities: rifles, sub-machine guns (SMGs), heavy, pistols, and grenades. All guns have different properties and all grenade types have different in-game effects. The hand grenade (HE) deals damage in a small radius, the smoke grenade temporarily places a smoke screen, the decoy grenade emulates the player's primary gun, the flashbang temporarily blinds players who look towards it when it explodes, and the Molotov cocktail and Incendiary Grenade set a small part of the map on fire for a short period of time. Alongside all of the main weapons, the Zeus x27, a taser, can also be purchased.
Global Offensive has nine main game modes: Competitive, Casual, Deathmatch, Arms Race, Demolition, Wingman, Flying Scoutsman, Danger Zone, and Weapons Course. Competitive mode pits players against each other in two teams of five players in roughly 45-minute matches. The Casual and Deathmatch modes are less serious than Competitive mode and do not register friendly fire or collision with other teammates. Both are primarily used as a practice tool. Arms Race is similar to the "Gun Game" mod for other games in the series. It consists of players racing to upgrade their guns via killing enemies. Demolition is also like the "Gun Game" mod, though players are also able to plant and defuse the bomb. Players only receive gun upgrades at the start of new rounds if they killed an enemy the previous round. Wingman is a two-on-two bomb defusal game-mode taking place over fifteen rounds. It is similar to Competitive in the sense that players are paired based on their skill levels. Flying Scoutsman is a mode in which players are equipped only with a SSG 08 and a knife while they play in low-gravity. The Flying Scoutsman, Demolition, and Arms Race game modes are placed in the War Games tab. Danger Zone is a battle-royale mode in which players play against up to 16 or 18 others. Everyone starts with a knife and a tablet and have to search for weapons, ammunition, equipment, and money. Through the tablet, players can purchase certain weapons, ammunition, and equipment with money found around the map inside buildings and in completing objectives such as returning hostages to the rescue zones. When a player purchases an item, it is delivered to them from a drone that goes to their location and drops the item. The tablet is also used for tracking other players.The last person or team alive wins, like other battle-royale games. The Weapons Course is an offline practice mode designed to help new players learn how to use guns and grenades, as well as defusing and planting the bomb. Apart from the Weapons Course, all seven other game modes can be played online or offline with bots.

Minimum System Requirements:
CPU Processor: Intel Processor Core 2 Duo 2.0Ghz
Memory: 4 GB RAM
Storage: 7 GB available storage
GPU: ATI Radeon HD 2400 or better / NVidia 8600M or better
macOS Compatibility: macOS 10.11 El Capitan or later. [Please consider that macOS 10.15 Catalina have issues with games]
You must be registered for see links
You must be registered for see links
You must be registered for see links
You must be registered for see links
You must be registered for see links
You must be registered for see links
You must be registered for see links
You must be registered for see links
You must be registered for see links
You must be registered for see links
Unzip compressed file, mount .dmg image and copy Counter-Strike Global Offensive file into your macOS Applications folder.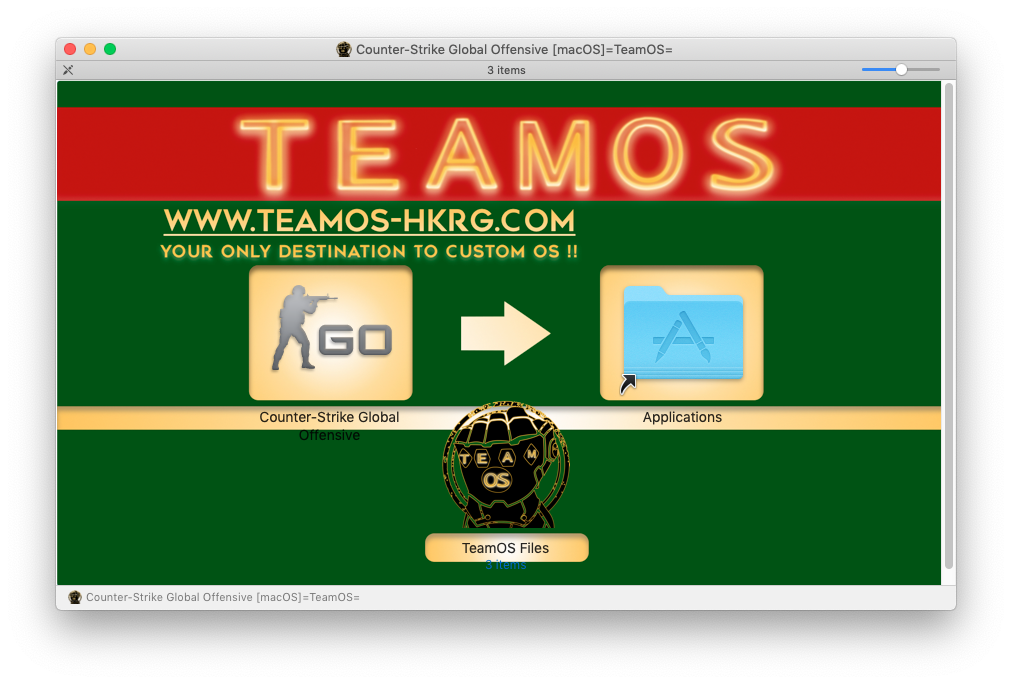 Please read the following instructions very carefully
** You need to block the outgoing connections using Little snitch exactly as the following:
Add a new "
Deny Connections
" rule in little snitch and insert the following information:
In the process tab add:
/Applications/Counter-Strike Global Offensive.app/Contents/MacOS/osx32/steam
In server choose IP Addresses and paste these IP Addresses:
68.142.72.250
208.64.200.189
208.64.200.190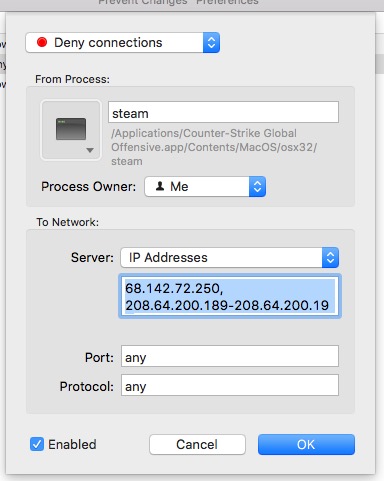 or you can deny any server which is better: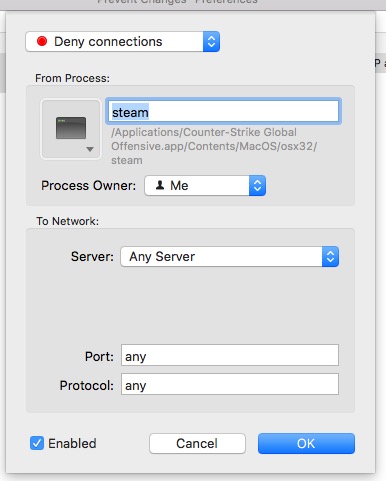 --------------------------------------------------------------------------------------------------------------------------------------------------------------------------------------------
You can allow all the other connections especially to "csgo_osx" if you want to play using Lan server.
The game is tested under OSX 10.11.4 and working 100% with offline mode and lan server.
Don't click on "FIND A GAME" OR "PLAY WITH FRIENDS" or the game will be crashed since it needs a steam servers to play with which is already blocked by little snitch.
--------------------------------------------------------------------------------------------------------------------------------------------------------------------------------------------
How to play a LAN game
1- Launch Counter Strike Global Offensive
• Click on the Options > Game Settings > Enable the Developer Console

2- On the computer you want to use a LAN server:
• Click on Play > Offline with bots.
• Launch a game.
• Open the console and type the following command:
sv_lan 1
• Your server is now ready, you can now retreive its IP, which will allow the other players can connect to it.
• Type the status command and look for such line:
udp/ip : 192.168.0.103:27015
Note: You can define the number of bot with the following command:
bot_quota
3- On the client computers:
• Open CS GO.
• Open the console (from the main menu) and type the following command:
connect xxx.xxx.x.xxx:xxxx
• Where xxx.xxx.x.xxx:xxxx is the IP of the server.
Enjoy

Scanned with BitMedic Pro 3.1.2 macOS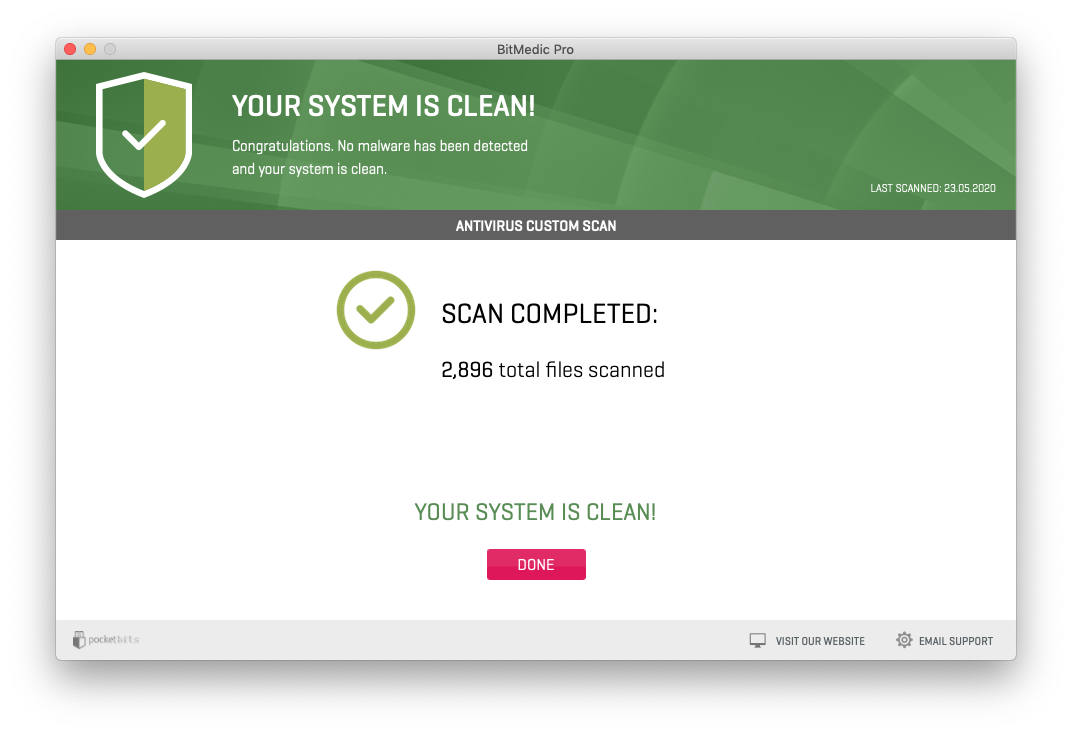 ​
Created With:

uTorrent/1870

Comment:

Downloaded From https://www.teamos-hkrg.com/

Peers:

3 Seeders + 0 Leechers = 3 Peers

Info Hash:

0c2a4113eb88b02a7c480e6a7f247c0bf9f597d4

Loading…