Downloaded

47.1 GB
Uploaded

189.5 TB
Ratio

4119.03
Seedbonus

1,485,906
Upload Count

254

(262)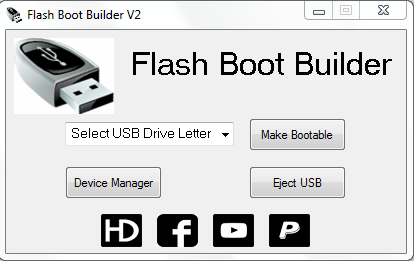 ​
Flash Boot Builder 2020 Program, the second version of installing Windows from the flash with one click and without deleting the existing data or formatting of the flash; the program will allow you to use multiple flash as a folder and data transfer in addition to it being bootable any bootable, since you can install any type of Windows from Flash whether Windows Vista, 7, 8, 8.1 or Windows 10.
Features
1. The program Portable does not require installation and is completely free and works on both 32 and 64 cores.
2. Small size, not exceeding 1MB.
3. You do not need to make a format to flash disk.
4. It is done in parts of a second and enables you to manually copy Windows files to flash.
5. Supports many USB flash formats, such as FAT / FAT32 / NTFS / exFAT / UDF / ReFS.
6. Supports setup via flash, external hard, memory cards and USB3 Flash Drive.
7. Supports Windows Live direct boot such as Hernote Live, Windows Live Gandalf, Sergey CD, and others ...
8. The program allows you to execute the burning process on more than one flash at the same time.
Links
You must be registered for see links
You must be registered for see links
You must be registered for see links