Software Uploader
Uploader
Downloaded

5.7 GB
Uploaded

27.1 GB
Ratio

4.77
Seedbonus

4,978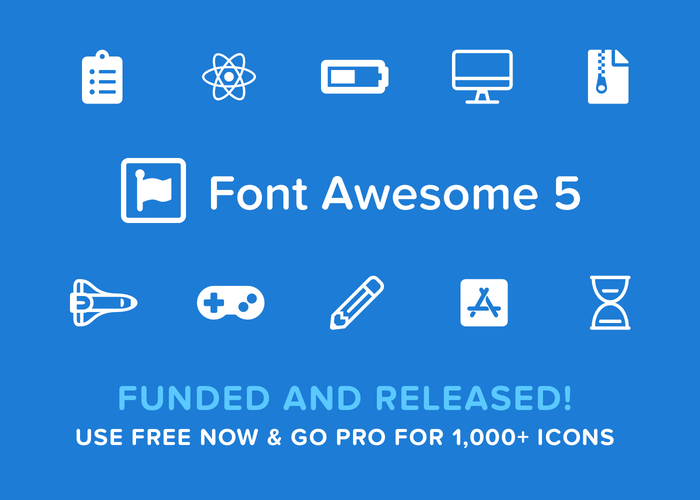 Font Awesome is a font and icon toolkit based on CSS and LESS. It was made by Dave Gandy for use with Twitter Bootstrap, and later was incorporated into the BootstrapCDN. Font Awesome has a 20% market share among those websites which use third-party Font Scripts on their platform, ranking it second place after Google Fonts.
Font Awesome 5 was released on December 7, 2017 with 1,278 icons. Version 5 comes in two packages: Font Awesome Free and the proprietary Font Awesome Pro (available for a fee). The free versions (all releases up to 4 and the free version for 5) are available under SIL Open Font License 1.1, Creative Commons Attribution 4.0, and MIT License.
More Icons + Styles
Ditch the mismatched look & get a real icon system. Every icon you'll ever need. In three styles.
More Tools + Services
Save time and get back to work with our full ecosystem of desktop tools and cloud services.
Updates + Support
Get software updates & new icons as they're ready. And Actual Human support when you need it.
Enhancements & Fixes
Added new icons related to COVID-19.
Added the ability to specify mask ID and title ID for SVG with JS which allows snapshot testing tools to get a predictable result when executing tests.
Explicitly set font-display to block which supresses warnings of font-display in tools like Lighthouse.
Corrected version 4 font face shim src attribute declaration that was warning of incorrect font file format.
Fixed font family name to be 'Font Awesome 5 Free' for free kits when using pseudo-elements.
New brand icons deezer, edge-legacy, google-pay, rust, tiktok, and unsplash
Updated brand icons bandcamp, google-plus, tripadvisor, and yahoo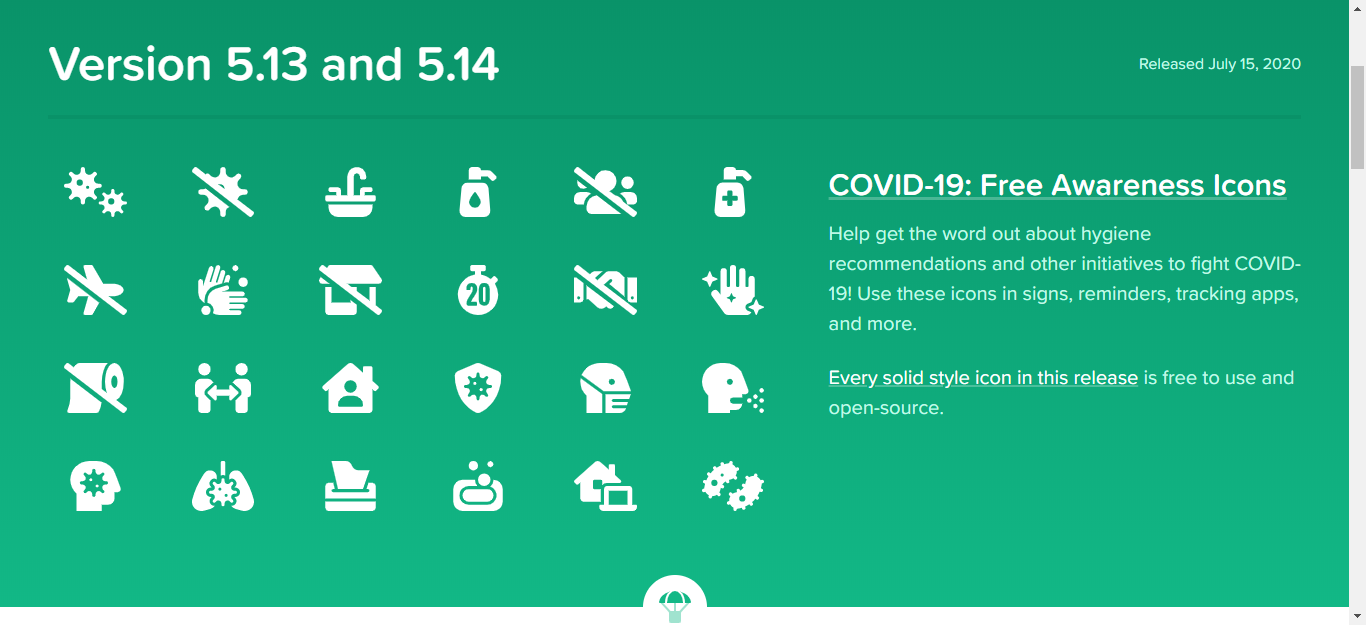 Download & Install, Extract With
You must be registered for see links
download form
You must be registered for see links
Use in your projects
Enjoy!


| | |
| --- | --- |
| Supported OS | Microsoft Windows 10, 8.1, 8, 7, Vista, XP SP3 |
| RAM | 256 MB or above |
| Processor | Windows fully compatible PC with Intel Pentium 4 / AMD Athlon 64 processor |
| Free disk space | 30 MB |
| Screen Resolution | Optimally standard screen resolution no less than 800 x 600 pixels |

You must be registered for see links

You must be registered for see links
You must be registered for see links