Software Uploader
Uploader
Member
Downloaded

5.7 GB
Uploaded

27.7 GB
Ratio

4.86
Seedbonus

5,264
Upload Count

7

(7)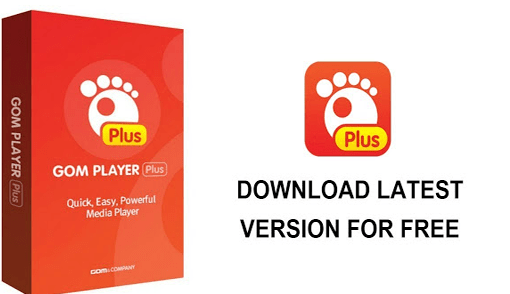 GOM Player Plus is the next evolution to GOM Player free version. GOM Player Plus still provides all of the capabilities as GOM Player, but with added major upgrades: No Advertisements, an Upgraded UI for easy and quick usage, Significant performance upgrade. If you liked GOM Player free version, you will love GOM Player Plus!
Next Generation Performance
GOM Player Plus is turbo charged for highest video resolution and peak video player performance.

No Advertisements
GOM Player Plus is ad-free to enhance user experience and faster speed.

Comprehensive File Support
GOM Player Plus can play all the most popular video formats by default: AVI, MP4, MKV, FLV, WMV, MOV, and more!

Strong Subtitle Functionality
You can share and download a large number of subtitles through our own library and also by linking with OpenSubtitles.org. You can freely adjust the placement, size, and sync settings of your subtitles.
[VOC and bug fixes]
Applied exception handling for uninstalled fonts in subtitles
Fixed an issue that Vertical Coordinate Settings for second subtitles was not exposed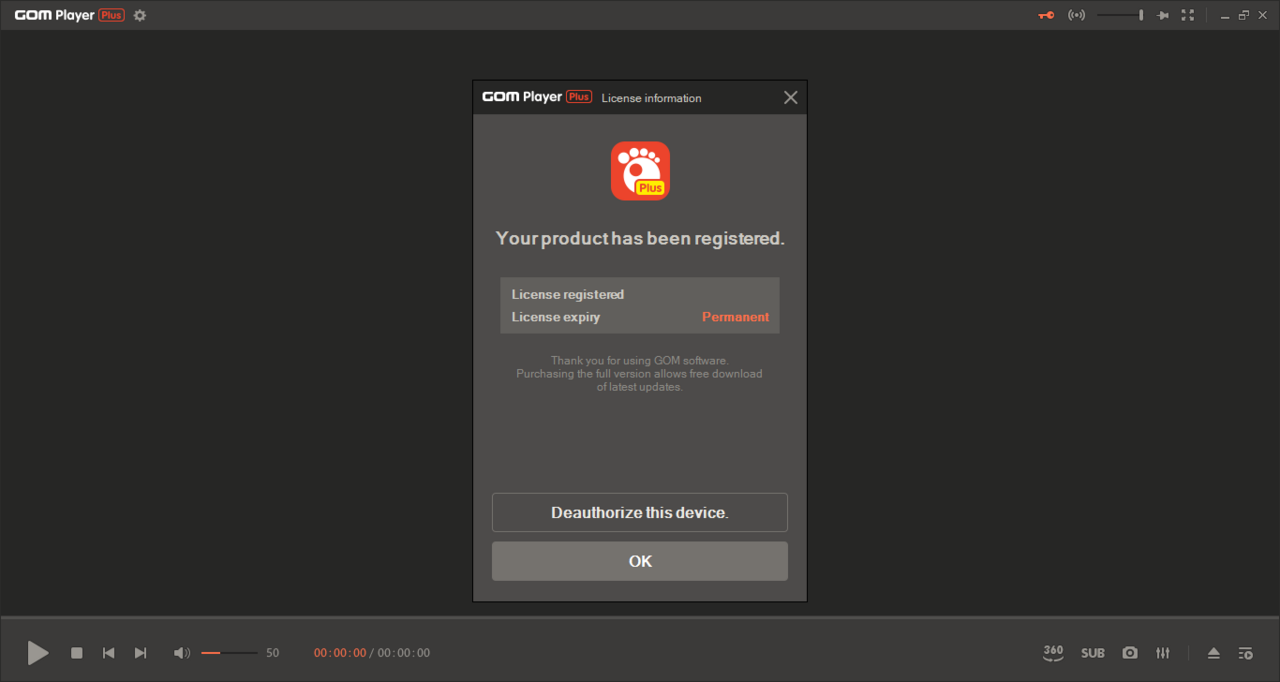 Install the App
Copy "GOM64.EXE" to Install Directory Using Shortcut I Placed There Or You Can Do it Manually Shown Below
"C:\Program Files\GRETECH\GOMPlayerPlus"
After Pasting it Run the App , And Then Copy "GomplayerPlus.license" From Crack>License to Program Data Using Shortcut I Placed There Or You Can Do it Manually Shown Below
"C:\ProgramData\GRETECH\Common"
Enjoy! [For Better Guidance Watch Video Tutorial]

Supported OS
Microsoft Windows 10, 8.1, 8, 7, Vista, XP SP3
RAM
2 GB or above
Processor
Windows fully compatible PC with Intel Pentium 4
Free disk space
200 MB HDD or more
Screen Resolution
Optimally standard screen resolution no less than 1024 x 768 pixels
Supported languages
한국어, English, 日本語, 中文(简体字), 中文(繁體字), Español, русский язык, português, Türkçe, ภาษาไทยกลาง, Deutsch, le français, italiano
Other
Some videos may require DirectX or Windows Media Player.
Recommended settings may differ depending on video file types.
​
Video Formats
avi, .ogm, .mkv, .mp4, .k3g, .ifo, .ts, .asf, .wmv, .wma, .mov, .mpg, .m1v, .m2v, .vob, .m4v, .3gp/3gp2, .rmvb, .rm, .ogg, .flv, .asx (video), .dat
Please note that video files in other formats can also be played with additional codecs.
Audio Formats
.mp3, .m4a, .aac, .ogg, .flac, .wav, .wma, .rma , .alac
Please note that music files in other formats can also be played with additional codecs.
Subtitle Formats
smi, srt, rt, sub(& IDX), vtt (text sub), dvb, ass, psb, txt, sbv, vobsub (embedded sub)
Playlist Formats
.asx, .pls
Built-In Codecs
Vorbis, FLAC, ADPCM, XVID, MP41, MP42, MP43, H263, AP41, MPG4, MP4S, M4S2, MP4V, MJPG, RMP4, H264, DVSD, THEO, VP8, VC1, MPEG1, MPEG2, VP6, FPS1, IV50, IV40, SVQ3, H265, TSCC, TSCC2, Cinepak, SVQ1, G2M4, LAGARITH, TRUEMOTION2, DVCP, DVPP, QTRLE, RPZA, PRORES, MSZH, Nellymoser
​

| | |
| --- | --- |
| Link​ | You must be registered for see links |
| SHA-256 | f5cd8320088139d0cd72974fb1669ae082baeb45a5cd457544598cb3db7952f2 |
| File name | Patch.rar |
| File size | 477.28 KB |
| Last analysis | 2019-07-26 06:58:29 UTC |
| | |
| --- | --- |
| Link​ | You must be registered for see links |
| SHA-256 | f5cd8320088139d0cd72974fb1669ae082baeb45a5cd457544598cb3db7952f2 |
| File name | GOMPlayerPlusGlobalSetup (1).exe |
| File size | 25.9 MB |
| Last analysis | 2019-07-25 12:51:02 UTC |
Link​

You must be registered for see links

/detection
SHA-256
3043d9b4ebb80f3049d1e155d29356a7165a51f30cc04243235db19b3ccdca23
File name
GOMPlayerPlusGlobalSetup.exe
File size
22.61 MB
Last analysis
2019-07-25 04:20:15 UTC

You must be registered for see links
You must be registered for see links
​
Last edited: