Downloaded

52.3 GB
Uploaded

20 GB
Ratio

0.38
Seedbonus

38
Upload Count

0

(0)

According to information from Microsoft official webpage, Office 2019 supports Windows 10 only. This means that PC users running Windows 7, Windows 8 and Windows 8.1 are not able to install or use Office 2019 on their PCs. That is, Office 2019 will not support Windows 7, Windows 8 and Windows 8.1.
With this straightforward tool and brief instructions from my side that procedure becomes possible.
To install Office 2019 on your Windows 7 or Windows 8.1 follow these steps along with the screenshots for more details:
1. PrerequisitesYou will need the office2019.img or office2019.iso file and (Deploy-N-install) tool
2. Download the Deploy-N-install tool based on your operating system (download links for both architectures are provided below)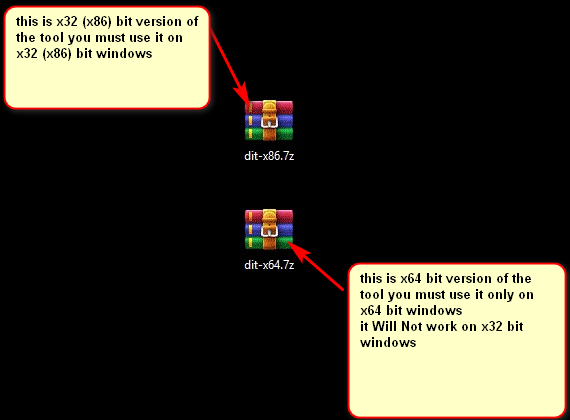 3. Go to office2019.img right-click the file and select Mount.
NOTE:
Instead of mounting IMG file you can extract it directly to a local disk using UltraISO or PowerISO software.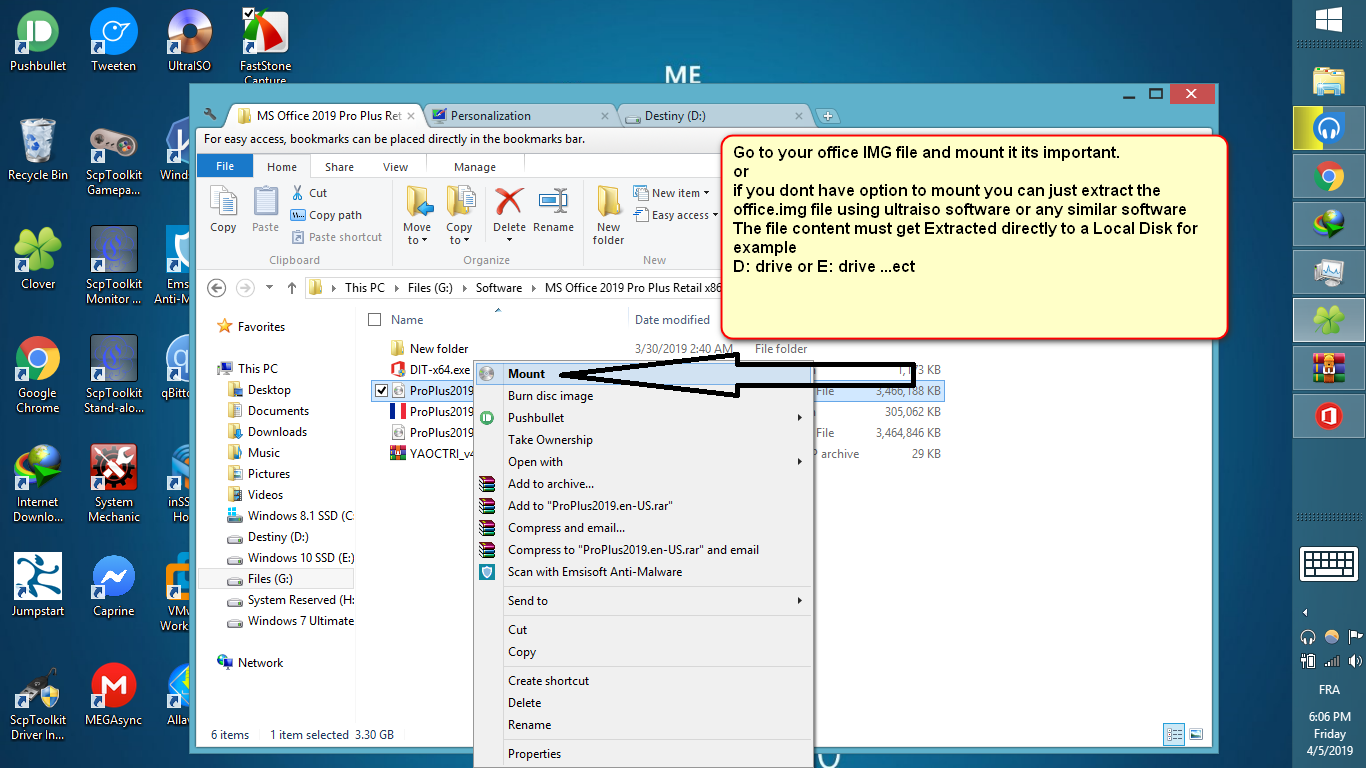 4. Extract the tool and launch it (For more information about features and how to use tool see image below)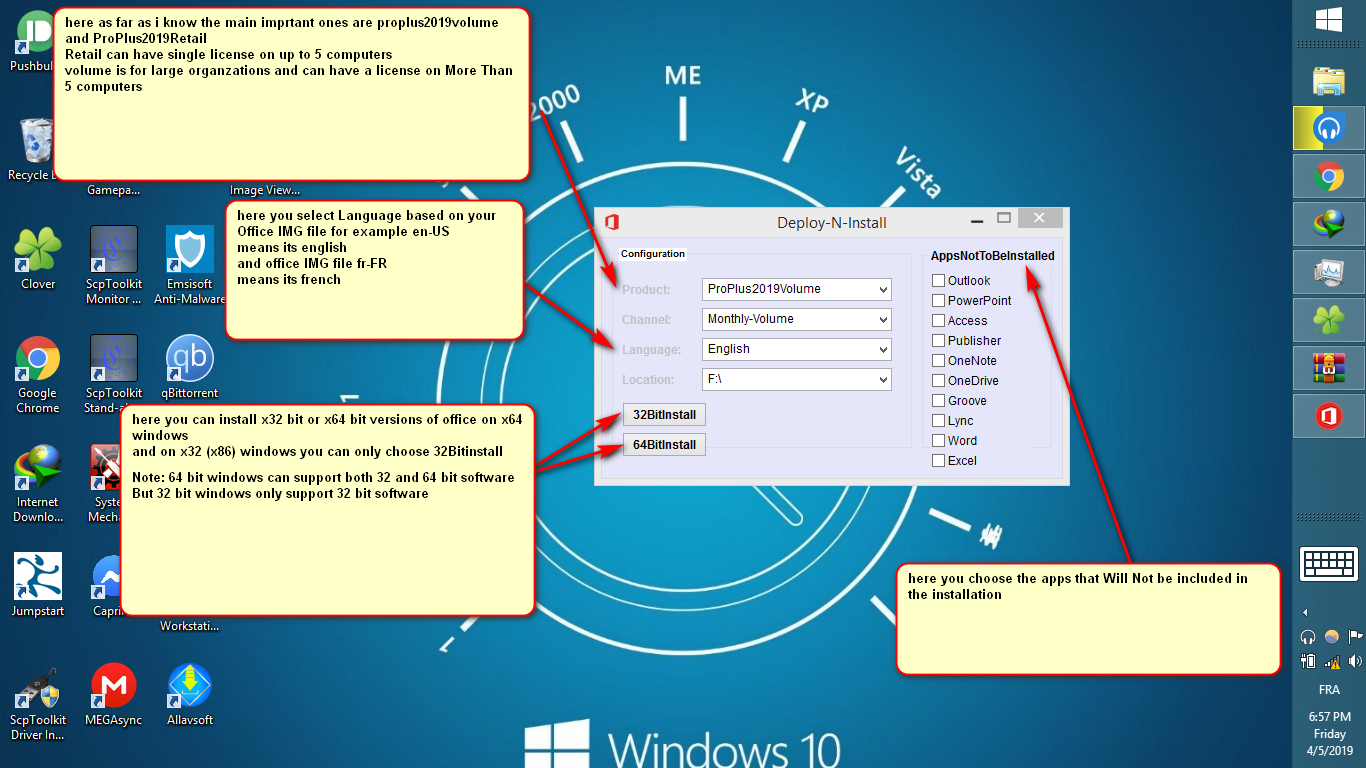 5. Inside the Deploy-N-install tool select Local Disk where have you mounted Office 2019 ISO or Office 2019 IMG file.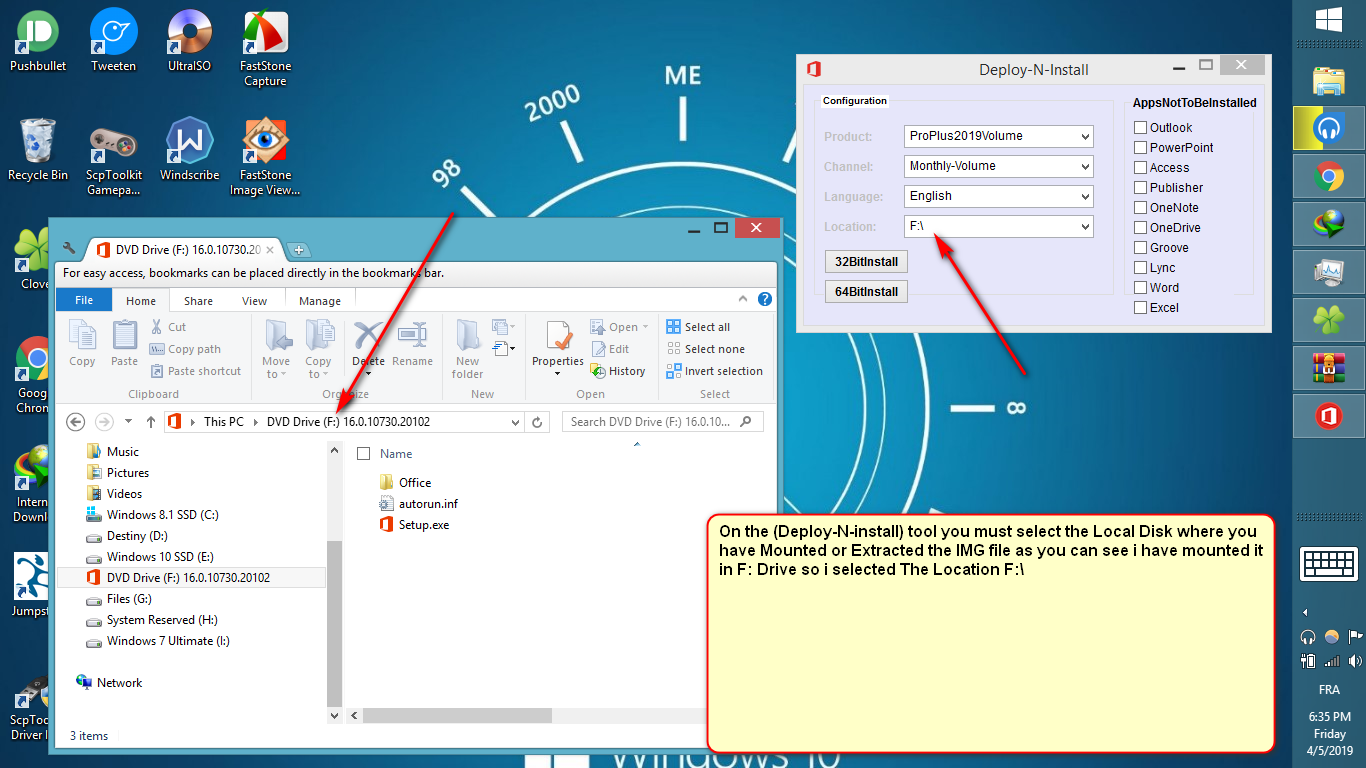 6. Finally, click "32BitInstall" button if you have x32(x86) or "64BitInstall" button if you have x64 bit Windows
7. Done it should start the installation!
NOTE:
To activate MS Office 2019 select one activation tools among many on the TeamOS forum.
NOTE:
Credits go to MDL member sidjames45 who made the tool and My Super Duper Hero
@Mirkec
DOWNLOAD LINKS:
Deploy-N-install tool (x86):

You must be registered for see links
Deploy-N-install tool (x64):

You must be registered for see links
You must be registered for see links
You must be registered for see links
​
All Staff. Thread has been pinned to P&S. Please let it stand and do not unpin it. Thank You. @Mr. Spacely
​
Last edited by a moderator: