Downloaded

132.9 GB
Uploaded

1.8 TB
Ratio

13.91
Seedbonus

11,751
Upload Count

81

(85)
How To Start
Editing
Your
YouTube
Videos To
Attract
A
Wider Audience
Using
Adobe Premiere
Pro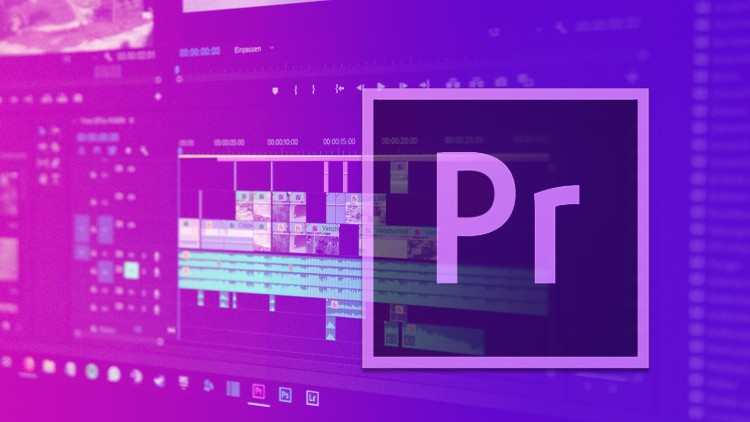 Video: .
MP4
,
1280
x
720
,
30
fps | Audio:
AAC
,
128
kb/s,
48
kHz,
2
ch | Duration:
57
m
Genre:
eLearning
| Language:
English
| Size:
792
MB
Hello and welcome to the Adobe Premiere Pro editing Udemy course. In this course I will you teach you all I can about Premiere and how to improve or start a YouTube Channel with this knowledge or start your career in movie editing. Most professional YouTubers and companies use Adobe Premiere Pro, for me it's a part of my daily life, with it I upload 2 gaming videos a day and edit various other college projects with it. So, let me teach you how to grow your audience with a highly edited video.

If you take this course you will either start from scratch or add to the list of tips you already have about Premiere. At the end of this course you will have all of the knowledge needed to edit a video on Premiere and then you can use that knowledge to make your own video and hopefully start a successful career either on YouTube or somewhere else. Video editing is the future and this course could be your gateway to an awesome one.

Various skills are involved in this course, it will teach you how to import your content to Adobe Premier, how to use the effects tab and the timeline, how to add picture in picture, how to enhance video and audio, how to crop a video, How to use a green and blue screen, how to add transitions and text in the movie and overall how to have an "intermediately" edited video, That list is not all, I have a total of 20 clips that take you through all of the aspects of Adobe Premiere Pro CC.

The Course is structured step by step so if you follow it then at the end you will also have a finished product.

So if you have all of the necessary equipment then what are you waiting for? Let's go and learn.

What do I use?

Fast And Powerful Windows or Mac Machine.
I use a custom built Windows 10 Pro PC
AMD Ryzen 5 1600X 6C 12T CPU
Nvidia GTX 1070Ti Founders Edition 8GB
GSkill Trident Z RGB 16GB RAM
ASUS ROG Strix B350-F Motherboard
Adobe Premiere Pro CC
What am I going to get from this course?

An intermediate – semi pro level of editing in Premier
A knowledge on further editing projects
A start to an editing Career

What is the target audience?

Anyone who wants to Edit Movies/Videos
For a YouTube channel or any other video uploading website, even a personal website
Can edit Gaming, Tech, Unboxings, Vlogs, etc
Do freelancer jobs with this
Make your way up to a organization for editing movies.
Download
You must be registered for see links
You must be registered for see links
You must be registered for see links