Administrator
Windows Modifier
Downloaded

56.2 GB
Uploaded

15.4 TB
Ratio

280.27
Seedbonus

298,280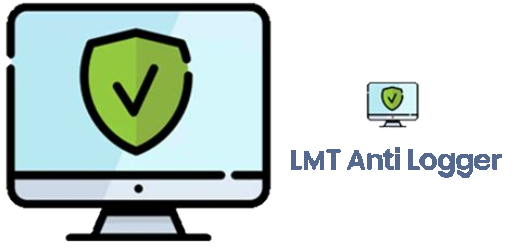 Review
LMT Anti Logger is a software that helps prevent spyware from stealing data on the user's computer.
Real-time protection from viruses/trojans/keyloggers;
Block keylogger, screen loggers, clipboard logger, and webcam logger. Such software / malicious code will be difficult to steal user's data with LMT Anti Logger;
Password Manager: LMT Anti Logger helps you manage passwords very securely, ensuring that Keylogger software can hardly retrieve your passwords;
Finds and detects software that behaves similar to Keylogger or malicious software;
Secure shopping: LMT Anti Logger will open a browser in a special environment, so you can rest assured online transactions without worrying about data theft;
Protect browser password: LMT Anti Logger will notify you when software tries to steal the browser password;
Using AI to increase malware detection;
Registry Guard;
Microphone Guard;
Firewall;
DNS Guard;
Homepage Guard;
Protected Folder;
Scan file with Virustotal, AI, and heuristic.
What is new in version 4.9.1 (Released on October 16, 2020):
The software will switch to using my API if Virustotal's API is rate limited;
Fixed: Resolves potential program crashes when scanning .zip files;
The AI feature in Scan with LMT Anti Logger will automatically detect the PE file without having to rely on the file extension.
What is new in version 4.9 (Released on October 05, 2020):
Added USB drive Guard feature;
Added an option to use AMSI for Fileless Protection;
Updated Anti Executable feature, added more options.
What is new in version 4.8 (Released on September 14, 2020):
Improved AI model. Overall accuracy now reached 98.83%;
Fixed a bug that could crash the software when enabling Realtime protection.
What is new in version 4.8 (Released on September 06, 2020):
Improved Realtime Protection: Now LMT Anti Logger will scan modules used by a process when it is launched;
Added option to detect PE Injection and Reflective PE Injection by heuristic in Malware Scanner feature;
You can now enable the on-screen keyboard without having to turn on the Anti Keylogger feature;
Updated Anti Keylogger feature to help reduce lag when typing;
Updated Scan with LMT Anti Logger feature: When scanning a .zip file, the software will show information about dangerous files contained in that .zip file;
Fixed bug when closing the Malware Scanner window unexpectedly.
What is new in version 4.7 (Released on August 22, 2020):
Added Malware Scanner. Helps find and detect malware on your computer. The database is still under development, so the scan result will not good.
What is new in version 4.7 (Released on August 16, 2020):
Added Anti Exploit for Browsers. This feature automatically blocks all child processes of web app parent processes.
What is new in version 4.6.3 (Released on July 27, 2020):
Added YARA Rules Editor. Now user can edit YARA rules from the GUI;
The app now will show details about the YARA rule when a matching process is detected;
Now users can run a suspicious application in Sandbox when detected by Heuristic or YARA rule.
What is new in version 4.5.2 (Released on July 27, 2020):
Improved Anti Keylogger feature;
Improved Microphone Guard feature.
What is new in version 4.5.0 (Released on July 12, 2020):
Added Scanning files on the access option. LMT Anti Logger uses a File-System Filter Driver and scans files where they first enter the system. Note: If Antivirus software already installed, a user may not need to enable this option.
What is new in version 4.4.1 (Released on July 05, 2020):
Improved:
Added Automatically skip trusted applications option in Realtime Protection;
Added Automatically allow trusted applications access in Folder Guard.
What is new in version 4.2.0 (Released on June 23, 2020):
Improved:
Added: Fileless Malware Protection, help protect you from file loss malware;
Change the location when notification windows appear.
What is new in version 4.1.1 (Released on June 18, 2020):
Improved:
Increase the scanned file size;
Fixed a bug in the AI module.
IMPORTANT NOTE:

Due to issues in new bug on Windows API introduced in 20H1, the Anti Screenlogger feature does not work in 20H1. The producer will keep a user updated regarding that matter. Because AI is already running on a user computer, it no longer depends on the producer's server. So from next week, the producer will turn off the AI server, so a user needs to update to version 4.1.
System requirements:
OS: Microsoft Windows® XP, Windows® Vista, Windows® 7, Windows® 8, Windows® 8.1, Windows® 10 (both 32 & 64-bit).
CPU: 1 GHz processor or faster;
RAM: 4 GB of free RAM for 64-bit operating systems;
Visual C++ 2015 is the minimum version, VC++ 2017/2019 are backward compatible;
Microsoft.NET Framework version 4.7.
Install notes:
1. Extract and run the executable file;
2. Enjoy!
Screenshots: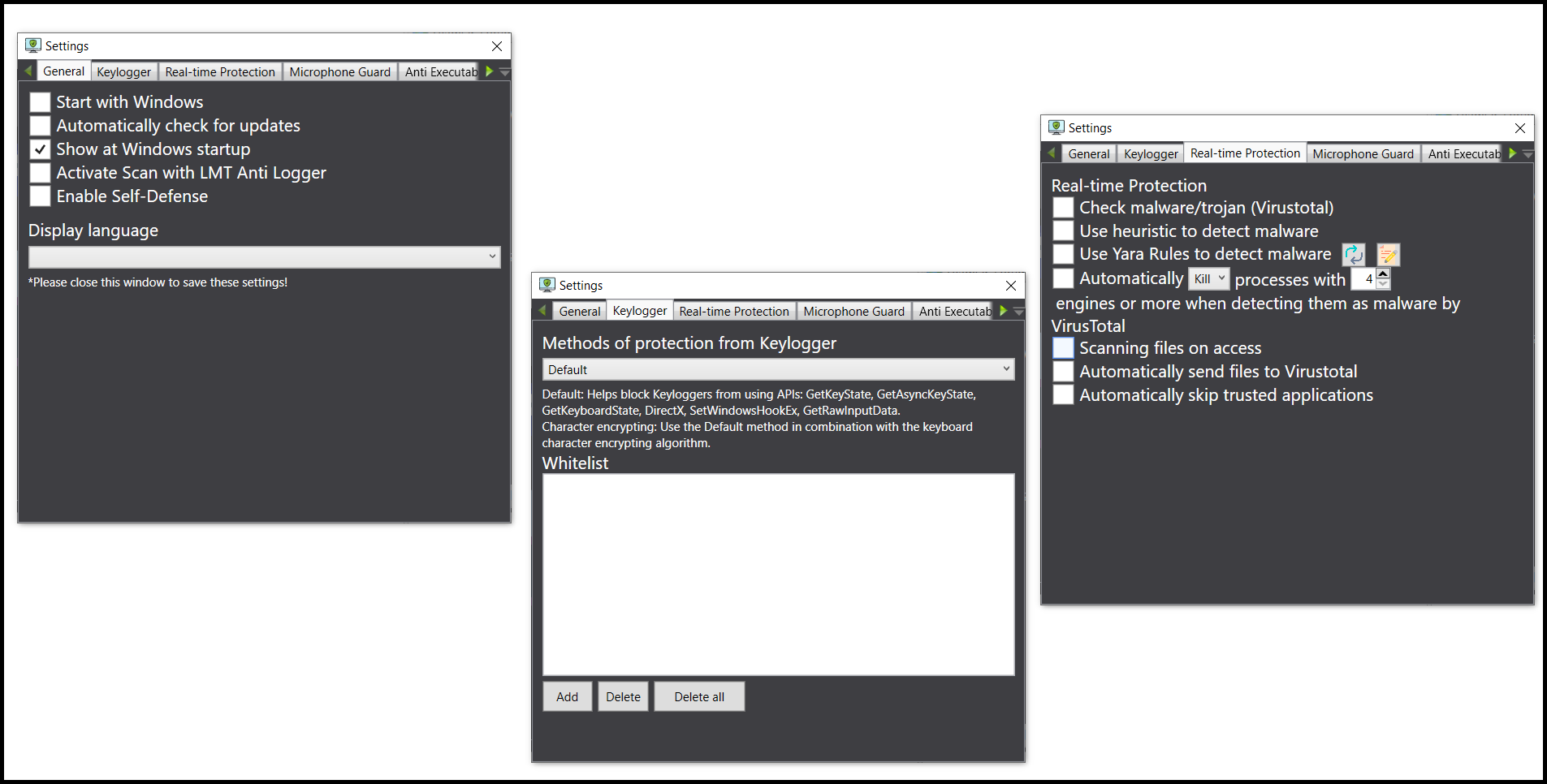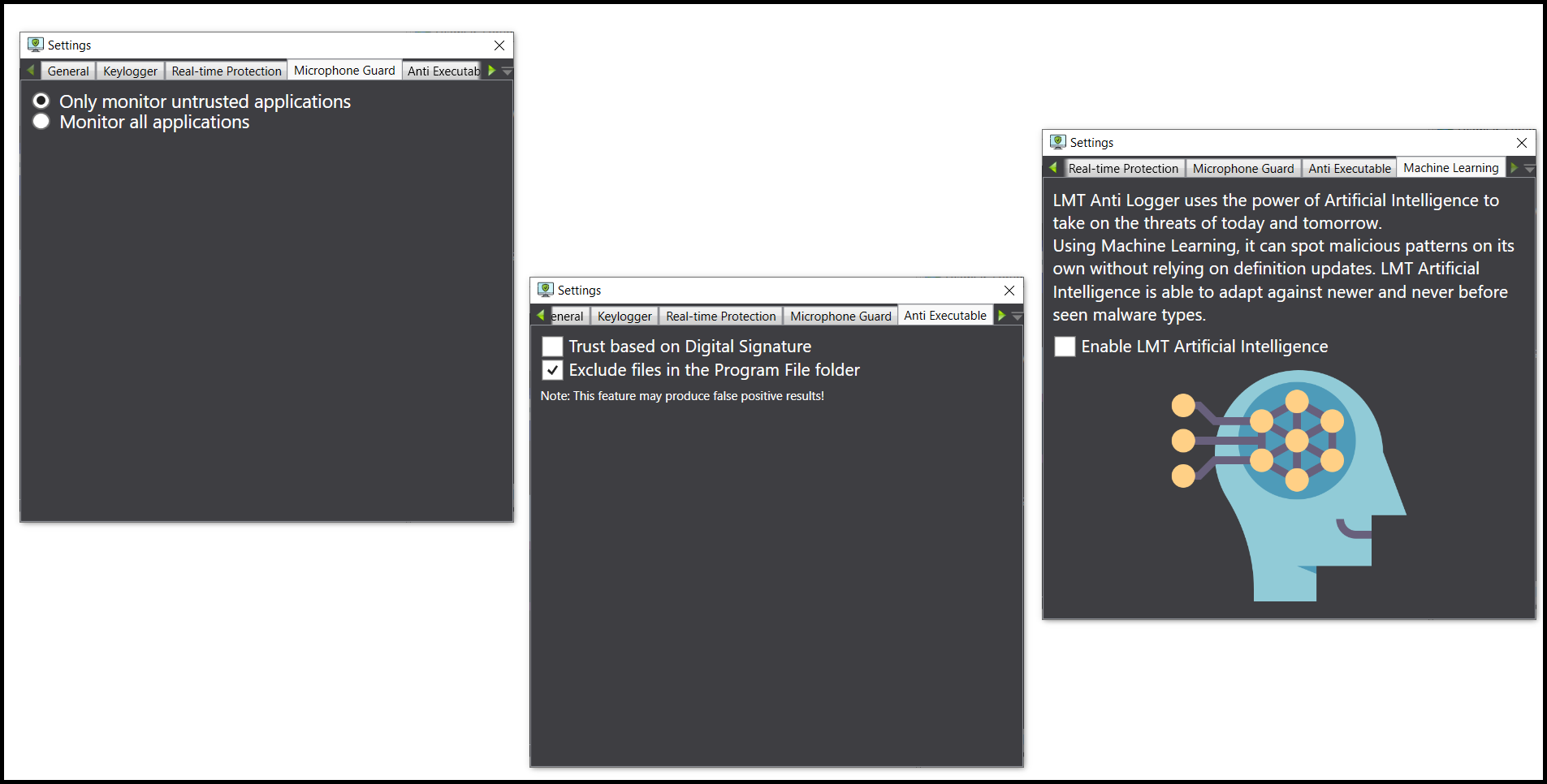 Virus free! 100% clean!
​
File: LMTAntiLoggerSetup4.9.1.exe
You must be registered for see links
01/69
MD5: 731CA0BD33A9CABD099254E5FB5ACEFF
SHA1: 3FEB86AE32D6BBF8F859E4FD625884686771D710
SHA256: 294AB04B9B82DADDDFF0AAFDCE546F3A0BB95347718C523D7961BE90817F95F1
Kind regards,
@Mirkec
in collaboration with TeamOS
Download links - version 4.9.1 (Size: 16.43 MB):
You must be registered for see links
You must be registered for see links
You must be registered for see links