Silent Helper
Uploader
Member
Downloaded

19.9 GB
Uploaded

63.3 TB
Ratio

3261.65
Seedbonus

502,466
Upload Count

248

(248)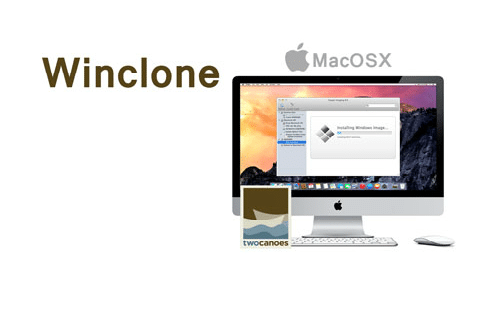 Winclone Pro 8.0.1
Winclone 8 Pro can create a package installer creates the Boot Camp partition and restores a Winclone image to the new partition.
Winclone packages can be deployed using any client management system that can deploy macOS packages. If you can install a package,
you can deploy a Boot Camp partition.
Winclone Packages can deploy fully setup and configured Windows images, base images that configure on first run, or a WinPE
environment to image and configure using standard Microsoft tools.
What's New In Winclone 8 Pro
Installer Package Signing
With increased focus on security, signed installer packages can be required in some environments. Using a certificate issued by Apple,
Winclone 8 can sign Winclone packages for easy deployments.
Beautiful in both Light and Dark Mode
The Winclone interface has been updated to look great with modern macOS. Run in either light or dark mode and it will look amazing.
When you add the Winclone icon in your Dock, it will fit right it.
Security
Winclone 8 works great with new security features of Catalina. Any images stored in protected areas (Desktop, Documents, External Volumes)
can be used to restore to a Boot Camp partition.
Features
Imaging and restoring Boot Camp
Supports macOS 10.14 Mojave and 10.15 Catalina
Enhanced security compatibility with macOS Catalina
Scheduled background updates of Winclone images
Supports restoring images created with prior versions of Winclone (Windows 7 and above)
Supports restoring images to DOS-FAT32, ExFAT and NTFS formatted volumes
Supports restoring images to attached volumes (bootable depending on hardware and Windows version)
Supports saving to external or network storage
Fast incremental imaging
Support for APFS and core storage volumes
Detection and reporting of inconsistent GPT and MBR boot records
Supports local disk-to-disk migration
Shrink/expand Boot Camp file system
Options for "make legacy bootable" and "make EFI bootable" (Windows 7 and above)
Progress bar estimate and percentage complete
Alert sound for success or fail operation
In-app links to related support resources
Updated user interface
Notarized for enhanced security and compatibility with macOS Catalina

Current Version: Winclone 8.0.1 (history)
Boot Camp Partition
macOS 10.14 Mojave or macOS 10.15 Catalina
Windows 10 or Windows 8.1
Windows 7 (64-bit) on supported Mac hardware
An Internet connection is required to verify your license key
You must be registered for see links
Created With:

Transmission/2.94 (d8e60ee44f)

Comment:

Downloaded From https://www.teamos-hkrg.com/

Peers:

9 Seeders + 0 Leechers = 9 Peers

Info Hash:

835fa6abc9642edc5c5eb3bc7724029f206a5675

Loading…