Administrator
Windows Modifier
Downloaded

56.2 GB
Uploaded

15.7 TB
Ratio

287.12
Seedbonus

320,247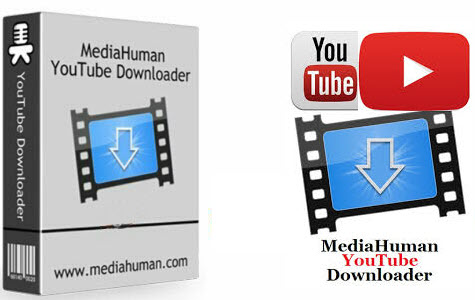 Review
Download videos and music from YouTube and many other websites, then convert them to various file formats, by using this simple application. MediaHuman YouTube Downloader is a software tool developed specifically to help a user to accomplish video downloads quickly and without hangups, as well as convert them to audio or other video formats.
The interface sports quite a modern and straightforward interface, which enables all types of users to get around it, without facing problems quickly. The output format can be chosen from a pretty massive list of built-in file types, such as MP4, FLV, WEBM, MP3, M4A and OGG, as well as others suitable for various devices, including Apple TV, PSP, Wii, Xbox, iPad, and iPod. When converting to audio, it is possible to control the bit rate and quality.
This software utility lets the user start to download automatically, receive notifications when a link has been added and when grabbing has begun or has been completed. A user can keep the history for a day, week or month, assign a particular action when all processes are finished and input limits for simultaneous downloads and speed limit, so as not to put a strain on user computer's performance. The output directory can be selected from the settings panel, or send download content to iTunes playlist.
MediaHuman YouTube Downloader is a useful software program with a user-friendly and feature-rich environment, many output formats available, minimal usage of CPU and memory, and good response time.
Simultaneous downloads;
Download entire playlists and channels;
Extract audio track and save it as MP3;
Supports exporting to iTunes;
Supports exporting to VEVO;
Supports HQ, HD, Ultra High resolutions up to 4K or 8K;
Monitoring the clipboard and automatically adds video into the download queue;
Keep the quality of the original without any modification;
Simple tag editor;
Supports YouTube, Vevo, Vimeo, Dailymotion, Facebook, VKontakte, SoundCloud and a lot of other sites;
Drag & Drop;
Works on all modern platforms (macOS, Windows, and Ubuntu);
Multi-language interface.
What is new in version 3.9.9.18 (Released on June 21, 2019):
The official homepage does not provide any information about this release at the moment.
What is new in version 3.9.9.14 (Released on April 19, 2019):
The official homepage does not provide any information about this release at the moment.
What is new in version 3.9.9.12 (Released on February 06, 2019):
Improved download from Facebook, more resolutions added;
Fixed download from VK.com, OK.ru, Hearthis.at;
Added support for video links from Bing search results;
Added confirmation dialogue with the timer before the automatic close of the app;
"Restart conversion" feature changed to "reset," it resets status without starting to download;
Minor fixes and improvements.
What is new in version 3.9.9.11 (Released on January 18, 2019):
CRITICAL Fixed error No suitable streams found during parsing [0 / 0 / 0];
Fixed YouTube authorization;
Fixed Facebook download;
Improved loading of a saved list on startup.
What is new in version 3.9.8.25 (Released on June 5, 2018):
Addes support of YouTube search link;
Added support of IndieShuffle playlist;
Added support of Discogs (adding videos from release/artist pages);
Fixed downloading from Vimeo.
System Requirements:
OS: Windows 10, Windows 8, Windows 7, Windows Vista, Windows 2003, Windows XP for PC systems (both 32 & 64-bit);
HDD: approximately 70 MB of free hard drive space;
Internet connection.
Install notes:
1. Run the installation;
2. Enjoy!
Screenshots: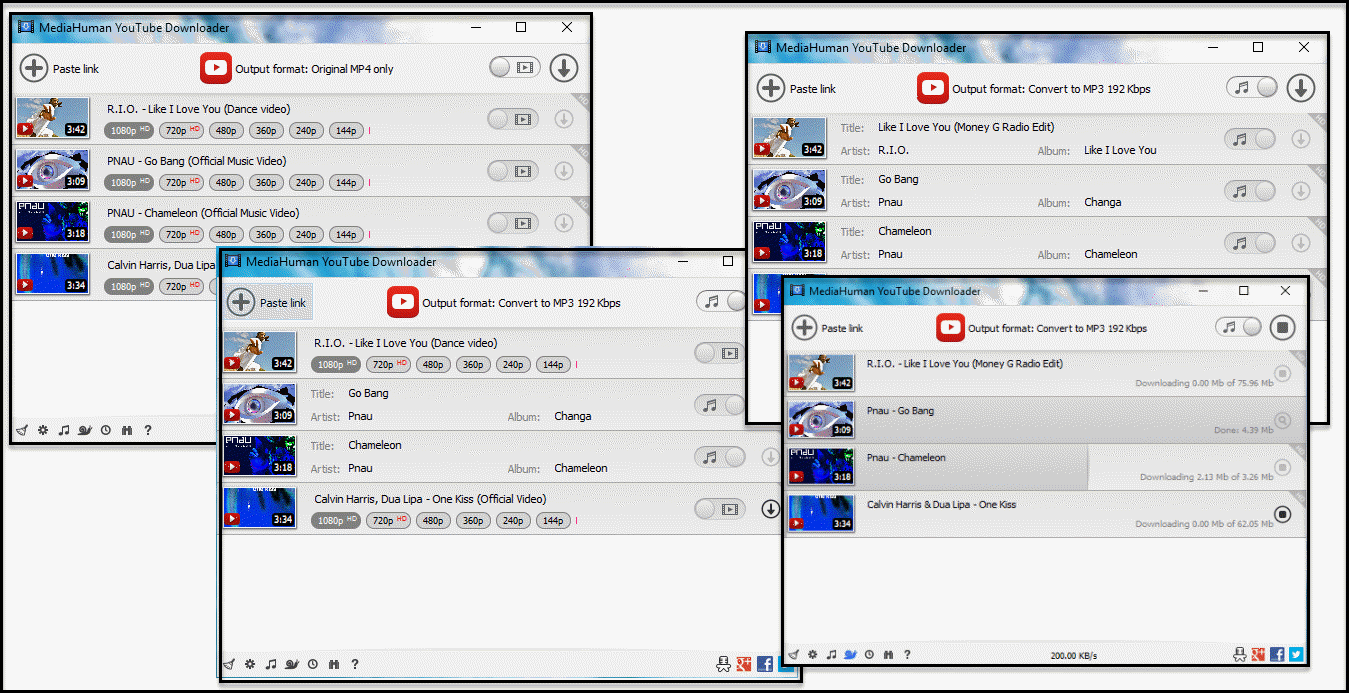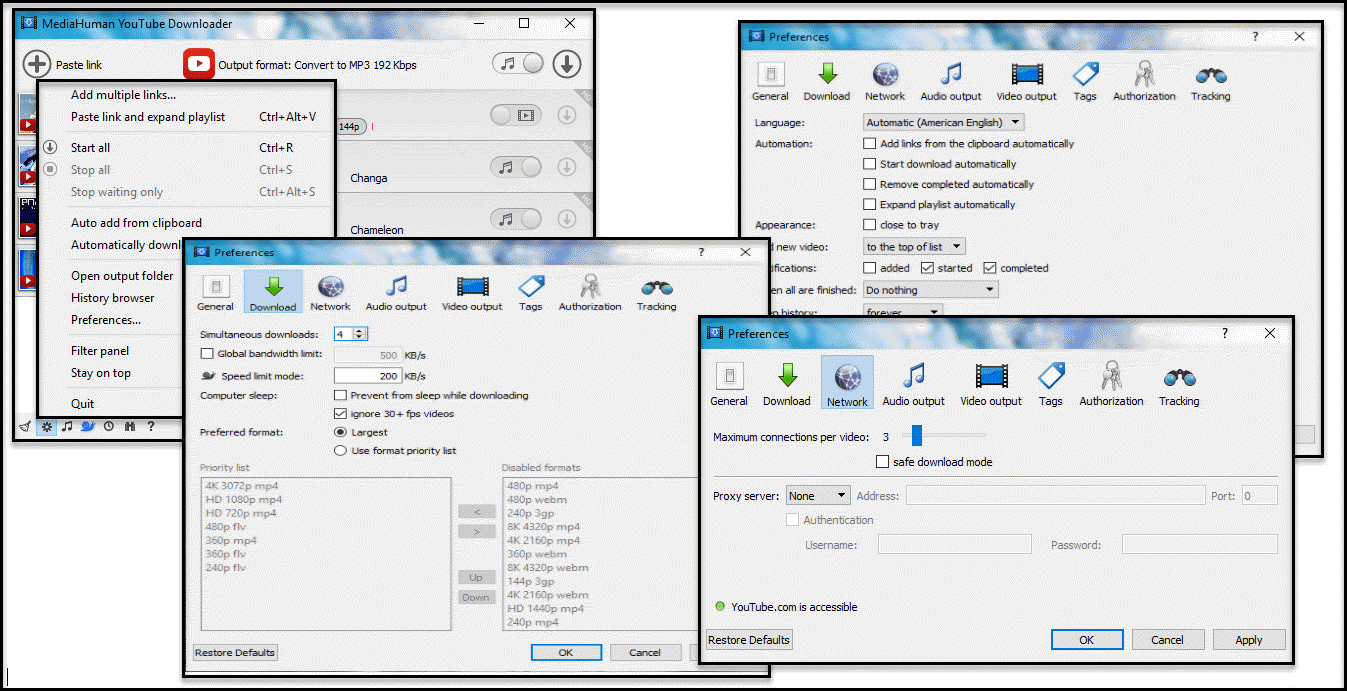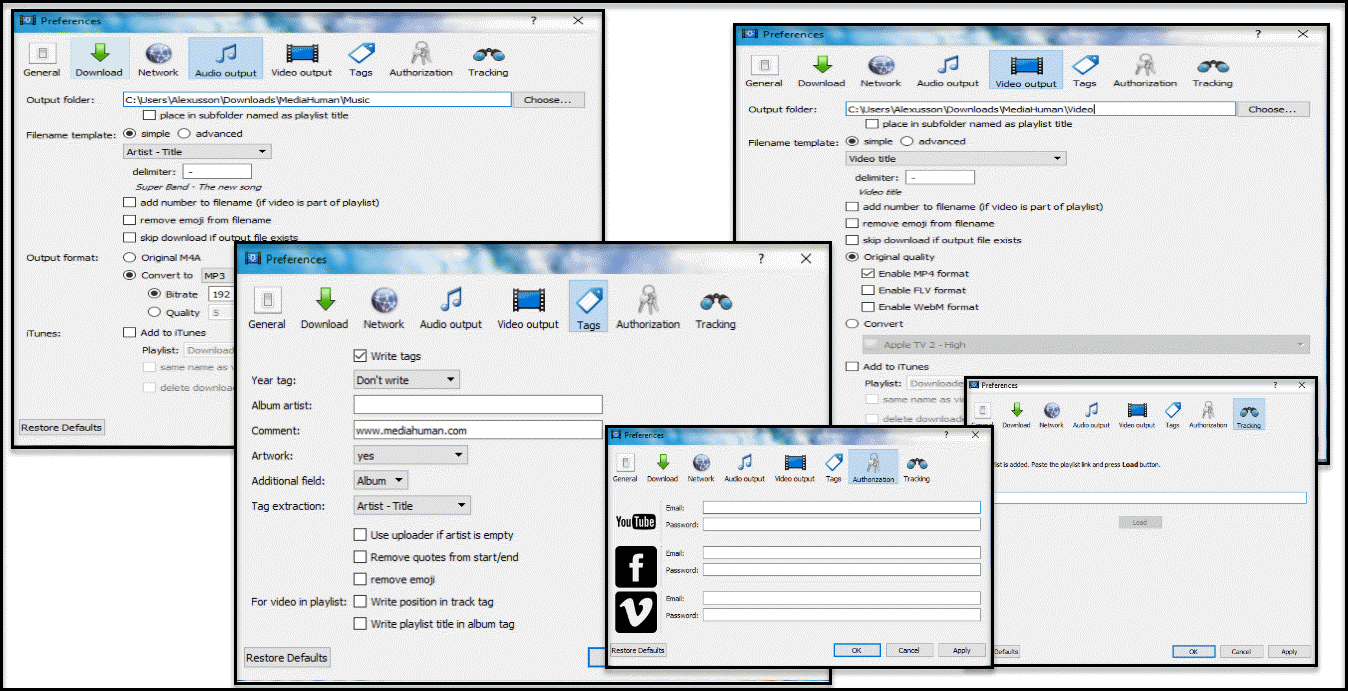 Virus free! No virus signature! 100% clean!
All credits go to elchupacabra who shared the repack and portable version with us!
​
Kind regards,
@Mirkec
in collaboration with TeamOS
File: MediaHuman YouTube Downloader 3.9.9.18.exe
You must be registered for see links
0/69
MD5: 12762E1217D1ECABE0A9E75814565622
SHA1: 16500A676BBB78881AF3F5CB0F49072CDC100F84
SHA256: 4CE1C1D09D810EA4CAEC1C3C729C57A80A4BCDD793F14016BF8CBB7CDEBDC1F2
Download links - full version 3.9.9.18 (2106) (Size: 28.87 MB):
You must be registered for see links
You must be registered for see links
You must be registered for see links
You must be registered for see links