Administrator
Windows Modifier
Downloaded

444.3 GB
Uploaded

15.9 TB
Ratio

36.7
Seedbonus

6,992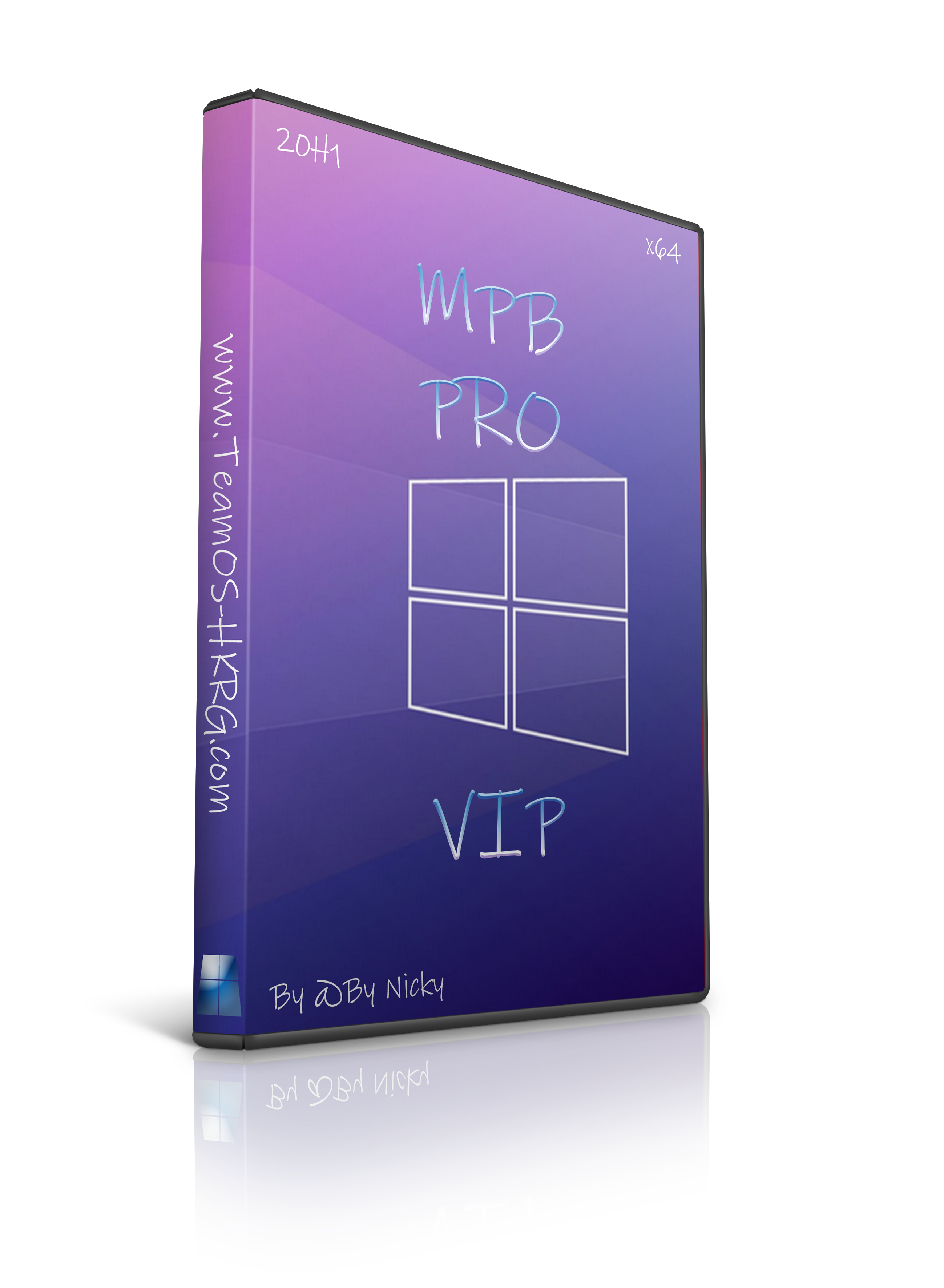 MPB - PRO
..slimmed and fast..
ENJOY..
Windows 10 Pro (20H1) 2004.19041.172 V1
We have removed – Windows defender..Windows update..Windows backup..Windows Home Group..Microsoft Telemetry..Windows Reader PDF..Kernel Debugging..Bloatware apps..Manifest Backup (WinSxS\Backup)..Windows System Assessment Tool (WinSAT)..Cortana – bur have keep some parts of it – seach in start menu works!
and much more..
And Keepd – Windows Media Player..IE11..Photo viewer..Remote desktop connection..DirectX play..ect ect
Language :
English And other
Architect: 64bit
Size: 1.77gb
Info fixed :
Language
Powershell and others.
update works :
NO And Hidden
Store again here and works
Checksum :
Name: MPB - PRO - VIP Version.iso
MD5: 6E6261E9F37D6A61C00FFBDE1A8D29F7
SHA-1: 4021B9463AFA7031EA64AE10D42B52A5CA76AA47
SHA-256: E83CD2661638C53D9E601E52591B93CF8E7BCB786B888A8A42781BBAEBA22725
SHA-512: B6F5C829D296A17368A0B1A8E105EB01A2EC584F271D757198BCB700F231940910C0313719444331D5697E2113861D3A7B3EBA013551C5B56421AE471EEAA50F
Screen :
You must be registered for see links
You must be registered for see links
You must be registered for see links
You must be registered for see links
You must be registered for see links
You must be registered for see links
You must be registered for see links
You must be registered for see links
You must be registered for see links
You must be registered for see links
You must be registered for see links

​
​
Last edited by a moderator: