Administrator
Windows Modifier
Downloaded

56.2 GB
Uploaded

15.6 TB
Ratio

283.76
Seedbonus

304,621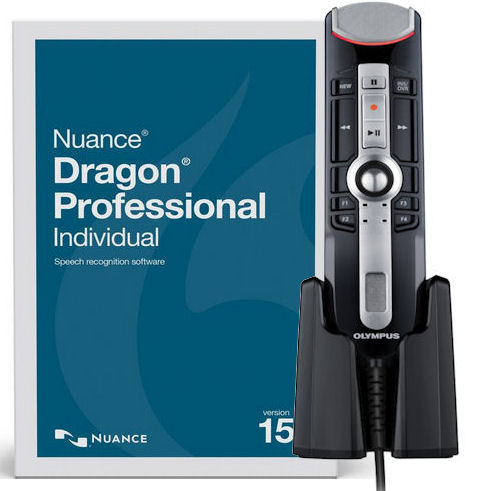 Review
Nuance Dragon Professional Individual 15 is sophisticated speech recognition software that provides a high level of accuracy in turning busy professionals voice/spoken words into text. Like other voice recognition software, it gets increasingly accurate as it becomes familiar with a user's voice, accent and way of speaking. New features designed to improve accuracy include deep learning, while the user interface now takes account of touchscreen-equipped devices. However, it does not need extensive training to familiarise itself with user voice and speech patterns, as is sometimes the case with other software packages. Dragon can also learn about speech patterns by 'listening to' how words are spoken by an individual in each session, quickly making adjustments if it thinks the user is in a different environment with new ambient sounds or has a cold, for example. It works with a variety of applications; a user can create reports, emails, forms, and more. The program allows a user to turns spoken words into text with up to three times faster than typing. Its features are customizable; a user can set configuration options, administrative tools, manage voice profiles, custom vocabularies, and so much more.
Once the user has all of personal preferences and settings in place, this software achieves impressive accuracy out of the box. A user can record voice or someone else's and have it transcribed by computer. Furthermore, a user can customise the software to open, close and operate programs like Word and Excel on command. It has an impressive feature package and functionality, and it is also legally certified as a tool for professionals with disabilities. Dictating speech to text is the primary function of this software. This voice-to-text software scored high on accuracy, reaching 95 per cent. This is partly due to the software's advanced vocabulary.
Dragon Professional dictation tool is more advanced than those on any other product, not only in the accuracy of the dictation but in the breadth of the vocabulary and word implementation capabilities of the software. It allows a user to dictate directly into a text file, search the web and create documents on the computer. Plus, it can transcribe content from a digital recorder.
If the user feels somewhat intimidated by learning its many functions, Dragon Professional's help services and video training makes the process much easier. The high accuracy score and easy command capabilities make this software one of the best voice recognition software choices.
Adapts to user voice or variations (voice training);
Personalized voice-driven experience (voice profile);
Create custom voice commands with ease (customizable commands);
Create documents and reports quickly;
Delivering fast and accurate results;
Learns the words and phrases user commonly use (add custom words);
Natural-sounding and text-to-speech;
Other advanced recording functionality;
Simpler, faster and more accurately;
Sync with Dragon Professional Individual;
Work within popular business applications;
Easily create form-based templates;
New formatting by voice, (bold, etc.);
New import and export custom word lists;
New next-generation speech engine;
New optimizes accuracy for speakers;
New time-saving macros and automation.
Windows compatibility and minimum system requirements:
OS: Windows 7/8/8.1/10 (32 bit or 64-bit systems), Windows Server 2008 R2 and Windows 2012 64-bit system only);
CPU: 2.2 GHz Intel® dual core or equivalent AMD processor (Note: Faster processors yield faster performance);
HDD: 8 GB free disk space;
RAM: 2 GB RAM (32-bit versions of Microsoft Windows 7, Windows 8, Windows 8.1, Windows 10) and 4 GB of RAM (all other supported operating systems).
Audio devices requirements:
A sound card supporting 16-bit recording;
A Nuance-approved microphone: headset microphone (USB or not), Bluetooth; a microphone (Enhanced/wideband works best), or user-facing built-in laptop microphone (single or multiple elements);
If you wish to make recordings for Dragon to transcribe: a voice recorder or smartphone app supporting one of these formats: .mp3/.m4a/.wav/.wma/.dss or .ds2.
Install notes:
1. Kindly read the content of "Watch me" folder given in zip files;
2. For all ambiguities and settings regarding the software download 'Nuance® Dragon Professional Individual installation Guide.pdf' free online file;
3. Enjoy!
Language considerations:
The Dragon setup.exe uses a computer's operating system language to determine the language in which to display text in the installation wizard. For example, if the user operating system is Spanish, the installation wizard user interface appears in Spanish. However, if the user chooses to install using the .MSI file instead, that file uses the language of Dragon edition. To override this and allow the .MSI file to use the language of personal preference, execute the following from the command line:
Code:
cd <path where setup.exe and .MSI exist>

msiexec /i "path to .MSI" TRANSFORMS=<path to .MST>
For example, to allow the .MSI to use a French user interface:
Code:
msiexec /i "Dragon 15.msi" TRANSFORMS=1036.mst
Use the following table for .MST file names.
Supported languages: English (1033.mst), German(1031.mst), French(1036.mst), Italian(1040.mst), Spanish(1034.mst) and Dutch (1043.mst).
Source:
'
Installation Guide for v15 of: Nuance® Dragon® Professional Individual & Nuance® Dragon® Legal Individual.pdf
' (2017: 15-16 pp).
Free online download available!
Screenshots: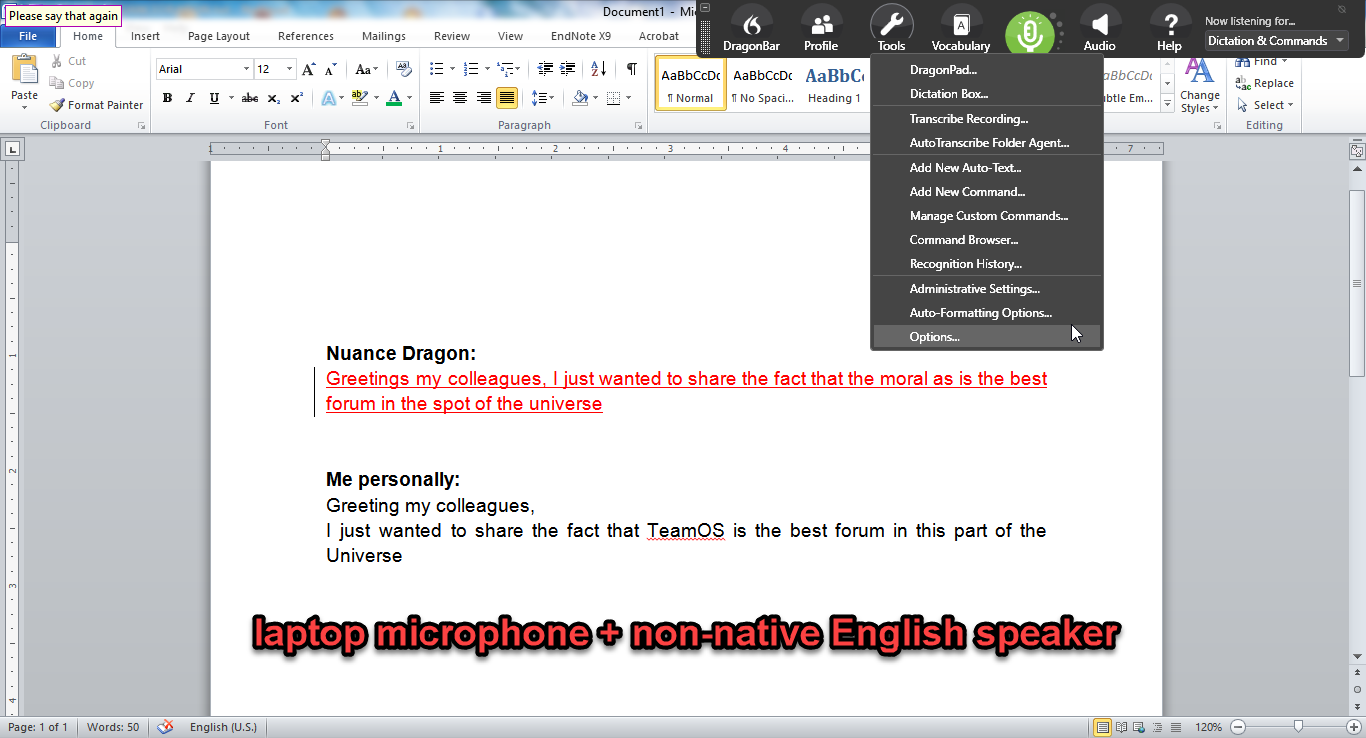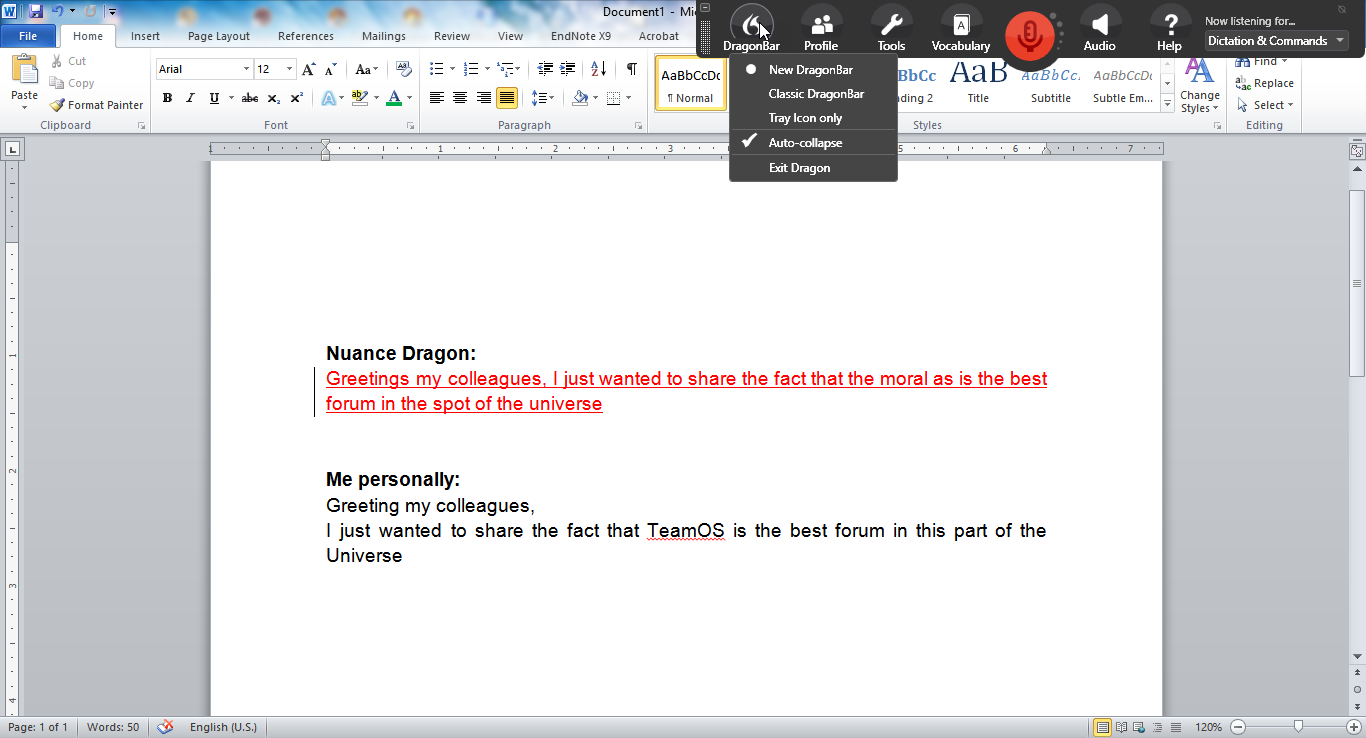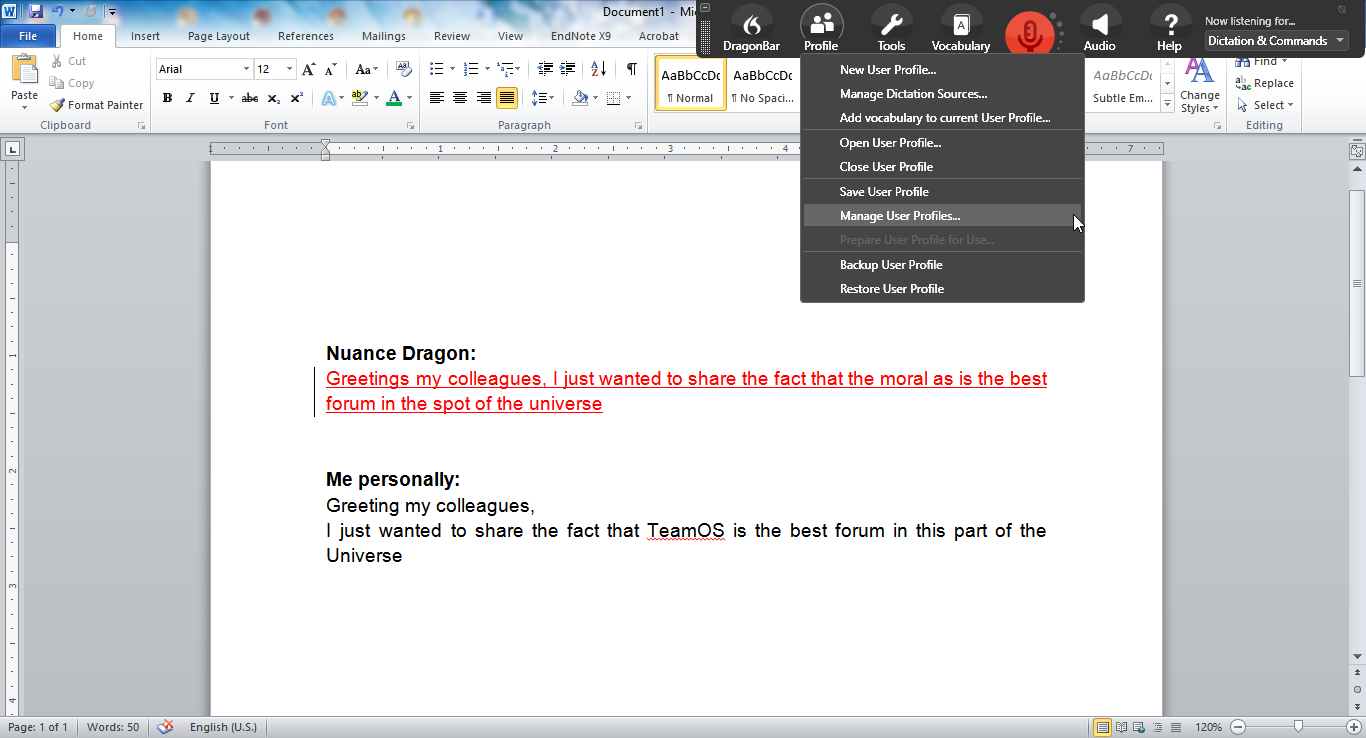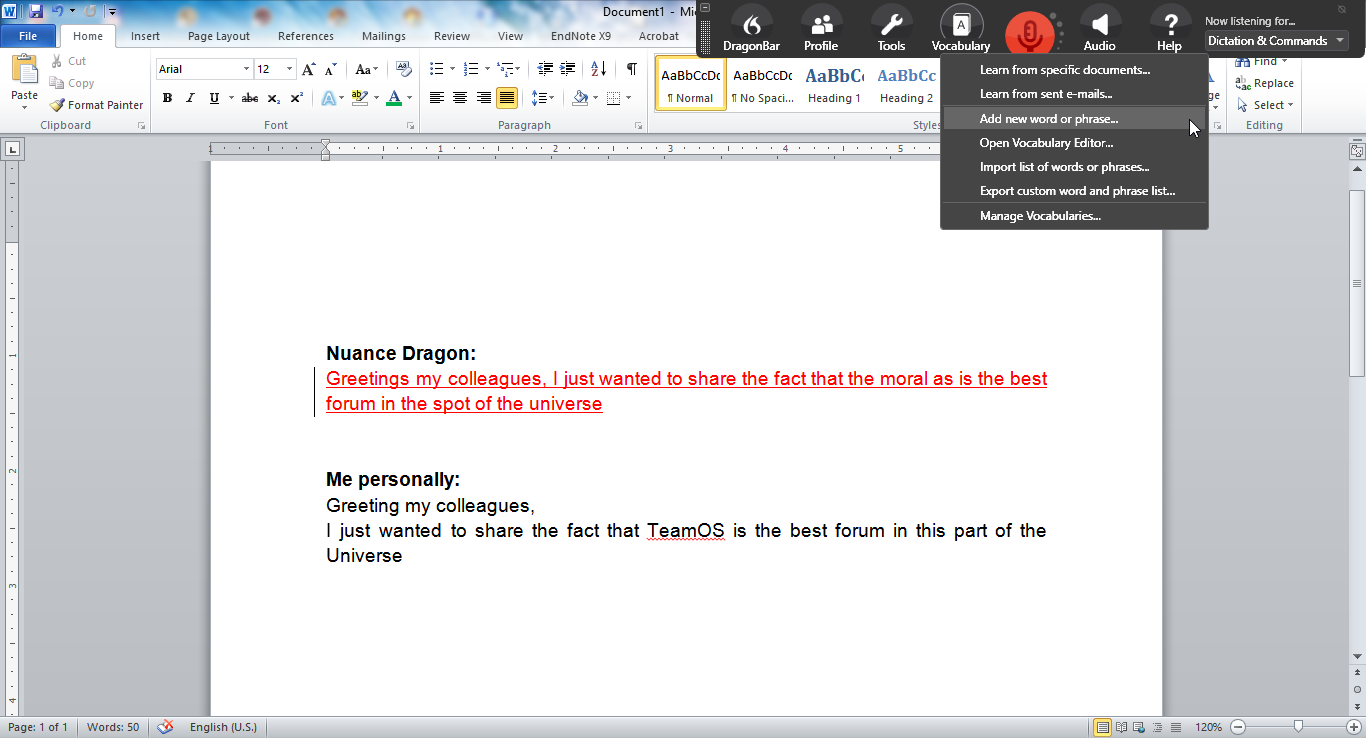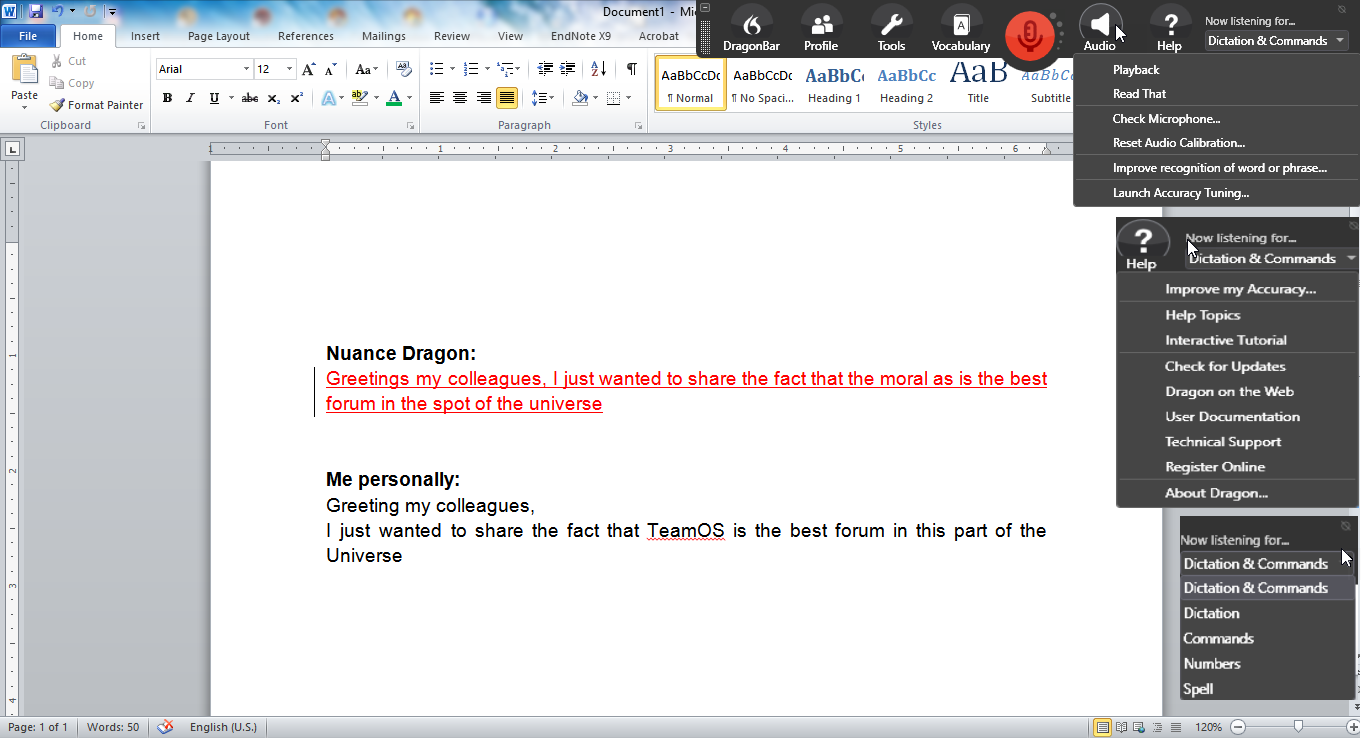 Virus free! No virus signatures! 100% clean!
All credits go to Team CORE who made and shared the key generator and update with us!​
Kind regards,
@Mirkec
in collaboration with TeamOS
File: Update.exe
You must be registered for see links
0/66
MD5: B9FDF9558EC847D4FA9913339FAD0538
SHA1: 8E06EB0ADE6B40B6319939B12E6E07C0354CFC7B
SHA256: 0AE80A13F51B127353FED56F120EC8CA31E7184A413B2D18BE683E53AC728544
Key generator: KeyGen.exe
You must be registered for see links
48/71
MD5: 2125AA611A58E681BAC03274DDEEFCA2
SHA1: CEC6A2E57A1D23717C875B5E98B6CA6B9071B1F0
SHA256: 9C2BCCEB80CE85A2EC6DF9FE845D7FDDE43E784453CC5902516F75FFE87F6BDE
NOTE:
Links below include the Nuance Dragon Professional Individual (released on November, 17th 2017) and the update Dragon 15 Hotfix 1. The hotfix update was created specifically for customers who are using Word and Outlook 2010. Latest update versions not included (the newest one is version 15.3)!
Multi parts download links (Total size: 3.65 GB):
Part1 (Size: 1 GB):
You must be registered for see links
You must be registered for see links
Part2 (Size: 1 GB):
You must be registered for see links
You must be registered for see links
Part3 (Size: 1 GB):
You must be registered for see links
You must be registered for see links
Part4 (Size: 615.56 MB):
You must be registered for see links
You must be registered for see links
Last edited:
Created With:

uTorrent/2210

Comment:

No Comment For This Torrent

Peers:

17 Seeders + 0 Leechers = 17 Peers

Info Hash:

aeeeffedae72593bf9c6331871fc7fc6405ec811

Loading…