Keep Downloading & Enjoy Your Stay at TEAM OS!!
VIP
Member
Downloaded

16 GB
Uploaded

41.7 GB
Ratio

2.61
Seedbonus

2,064
Upload Count

1152

(1152)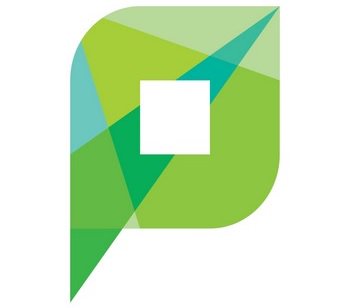 Windows x64 | Languages: Multilingual | Incl. Mobility Print | File Size: 331.36 MB
PaperCut NG - The print management application trusted by tens of thousands of schools and businesses. Get it up and running in minutes. Used by more than 50,000 organizations around the world!
Track who's printing what
See how many pages are being printed by who, what and when.
Change user behavior
Encourage duplex, discourage email printing and be friendly to the environment.
Assign quotas or budgets
Allocate fixed quotas or budgets to your users, departments, or groups.
Increase document security
Track the origin or archive content using digital signatures and watermarking.
Simplify mobile and BYOD printing
Allow users to print from whatever BYOD or mobile device at their disposal.
Optional tools to empower your users
- Customizable web interface to help educate end-users. Ideal for students to monitor their spending, or staff to keep track of their paper usage and budgets.
- Enable the option environmental impact end-user view. Encourage user behavior change through awareness. Deploy as a web link, or via an updating Windows Live Tile.
- Configure popup alerts around printing. It may be a simple dialog prompting to allocate costs to a department or project, or a more active "confirm" message to discourage printing emails!
What's More:
- Installs in minutes
- Scales from 5 to 500,000 users
- Works on any platform: Win, Mac, Linux, Novell
- Automatically imports users from Active Directory, LDAP and more
Application / Site Server Requirements:
- Microsoft Windows 64-bit
- Windows Server 2016 / 2012 / 2012 R2 / 2008 R2 / Windows 10* / Windows 8* / Windows 7*
- (core, server, advanced server, enterprise edition, 64-bit edition, workstation, professional versions all supported)
- Microsoft Clustering Services supported at all application layers
Mobility Print Server Requirements (Optional):
- Microsoft Windows 64-bit
- Windows Server 2016 / 2012 / 2012 R2 / 2008 R2 / Windows 10* / Windows 8* / Windows 7*
- (core, server, advanced server, enterprise edition, 64-bit edition, workstation *, professional* versions all supported)
PaperCut NG 18.0.5.43343 with Mobility Print links:
===========================================
Douploads:
You must be registered for see links
upload4earn:
You must be registered for see links
Uptobox:
You must be registered for see links
fileflares:
You must be registered for see links
Created With:

uTorrent/2210

Comment:

No Comment For This Torrent

Peers:

4 Seeders + 0 Leechers = 4 Peers

Info Hash:

34f5cae9479c3b9d12ecf04fe182df690ce9c6db

Loading…