TeamOS™🌞
Uploader
Verified Member
Member
Downloaded

5 GB
Uploaded

763.9 GB
Ratio

152.22
Seedbonus

20,981
Upload Count

5

(6)


Rufus is a utility that helps format and Create Bootable USB Flash Drives, such as USB keys or pen drives, memory sticks, etc. It can be especially useful for cases where you need to create USB installation media from bootable ISOs (Windows, Linux, etc.), to work on a system that doesn't have an OS installed, to flash a BIOS or other firmware from DOS, and to run a low-level utility.

If you create a DOS bootable drive and use a non-US keyboard, Rufus will attempt to select a keyboard layout according to the locale of your system. In that case, FreeDOS, which is the default selection, is recommended over MS-DOS, as it supports more keyboard layouts. Rufus Free Download Latest Version for Windows PC. It is a full offline setup installer of the software.
Features
Format USB, flash card and virtual drives to FAT/FAT32/NTFS/UDF/exFAT/ReFS/ext2/ext3
Create DOS bootable USB drives, using FreeDOS or MS-DOS (Windows 8.1 or earlier)
Create BIOS or UEFI bootable drives, including UEFI bootable NTFS
Create bootable drives from bootable ISOs (Windows, Linux, etc.)
Create bootable drives from bootable disk images, including compressed ones
Create Windows To Go drives
Create persistent Linux partitions
Download official Microsoft Windows 7, Windows 8 or Windows 10 retail ISOs
Download UEFI Shell ISOs
Compute MD5, SHA-1, SHA-256 and SHA-512 checksums of the selected image
Twice as fast as Microsoft's USB/DVD tool or UNetbootin, on ISO → USB creation (1)
Perform bad blocks checks, including detection of "fake" flash drives
Modern and familiar UI, with 38 languages natively supported
Small footprint. No installation required.
Portable
100% Free Software (GPL v3)
What's New
Fix ISO mode support for Red Hat 8.2+ and derivatives [#1777]
Fix BIOS boot support for Arch derivatives
Fix removal of some boot entries for Ubuntu derivatives
Fix log not being saved on exit
Add Windows 11 "Extended" installation support (Disables TPM/Secure Boot/RAM requirements)
Add UEFI Shell ISO downloads (retroactively applied through FIDO)
Add support for Intel NUC card readers
Improve Windows 11 support [#1779]
Improve Windows version reporting
Speed up clearing of MBR/GPT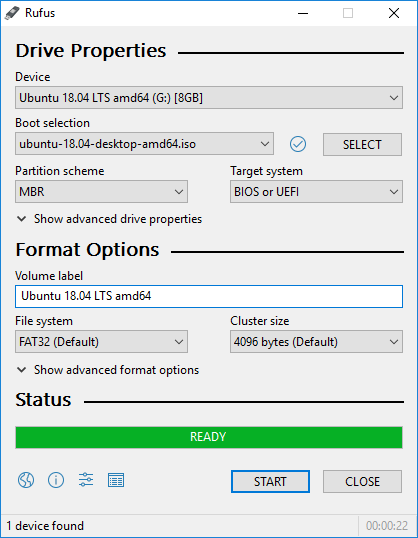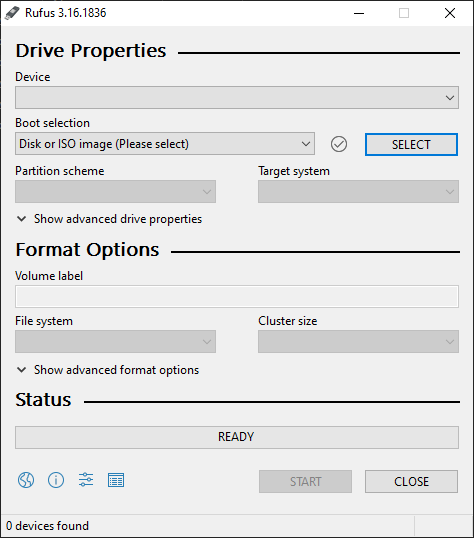 See the "Readme" text file.
This is freeware.

File Size: 1.44 MB
You must be registered for see links
Last edited: