Downloaded

28 GB
Uploaded

40.4 GB
Ratio

1.44
Seedbonus

1,285
Upload Count

0

(0)
​
Best POS, Point of Sale and inventory management software for retail and other small businesses. If you are running a retail business, a pharmacy, restaurant, toy shop, grocery store, shoe shop, jewelry business, or a computer shop then StarCode POS and inventory management software has answer to all of your questions.

​
StarCode POS and Inventory Manager can be operated in Express or Network modes of operation. In Express mode, it does not require any additional database server installation or configuration. Immediately ready to use after installation. Express mode is best suited if you want to use the software as a standalone application, and do not require multiple users logging on to the system simultaneously.​
StarCode POS can also be switched to operate in Network mode. In Network mode all of your data is stored on a central database server. You would have to setup MySQL server for this purpose. In Network mode, you will be able to connect multiple computers running StarCode to one central database server.

​
Features of Starcode Pos

​
✓ Inventory Management
✓ Point of Sale
✓ Price Checker
✓ Returns Management
✓ Data Import & Export
✓ Thermal Receipt Printing
✓ A4 Size Receipt Printing
✓ Portable Database
✓ Express & Network Modes
✓ Backup and Restore
✓ Profit Loss Reports
✓ Stock Reports
✓ Cloud Drive Integration
✓ Customers Management
✓ Discount Card Generation
✓ Invoice Generation
✓ Barcode Label Designing
✓ Pay Later Feature
✓ Multi User Support
✓ Roles Based Security
✓ User Login Card
✓ Shift Management
✓ Dual Pricing Feature
✓ Customer Ledgers
✓ Vendor Ledgers
✓ Vendors Management
✓ Purchase Management
✓ Serials & IMEI Management
✓ User Time Log Reports
✓ Work Hours Reports
✓ Advance Dashboard
✓ Stock History & Audit
System Requirements
• Operating System: Windows 10/8/7
• Free Hard Disk Space: 2 GB of minimum free HDD
• Installed Memory: 1 GB of minimum RAM
• Processor: Intel Duo Core or higher
Sreenshot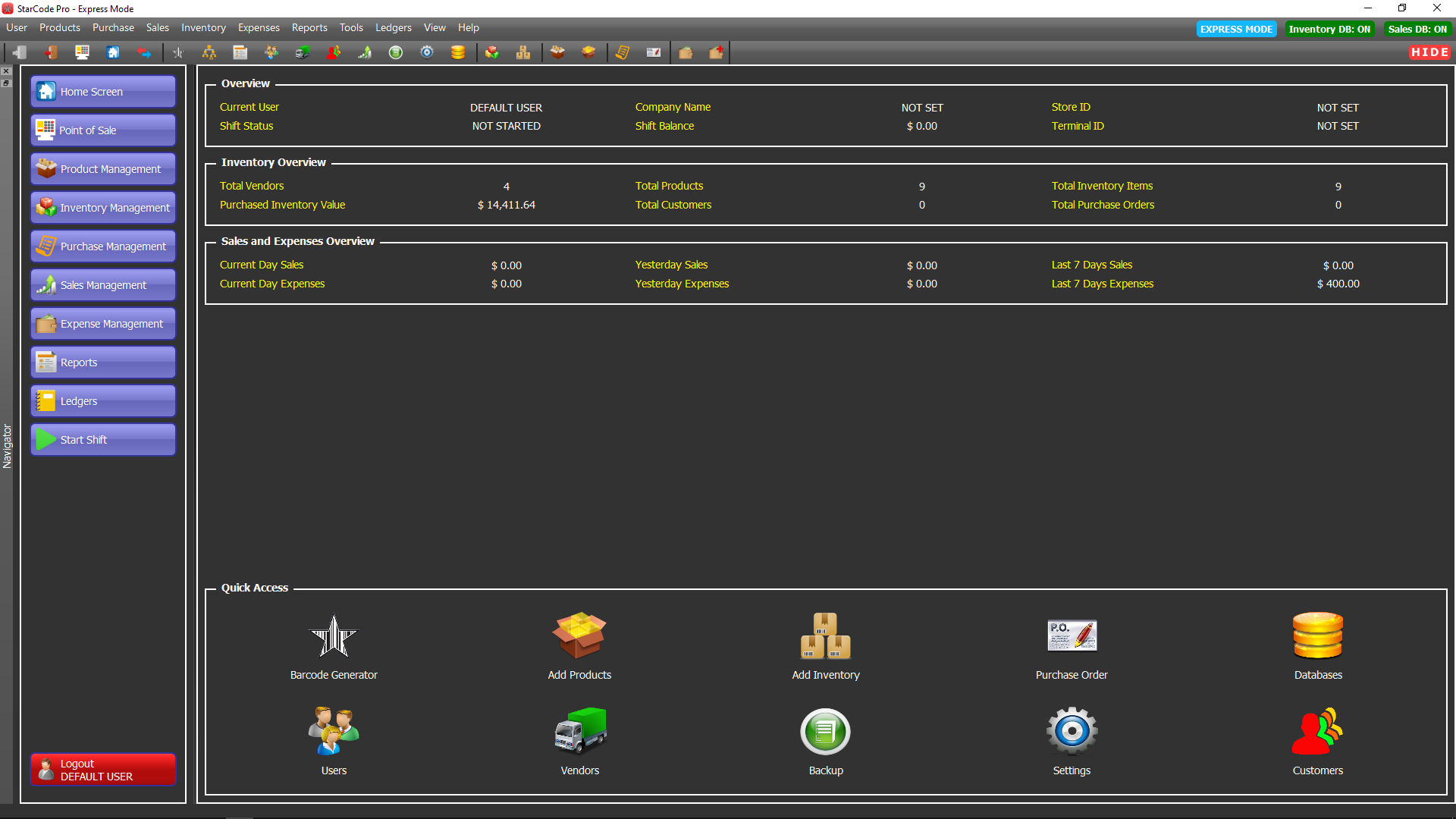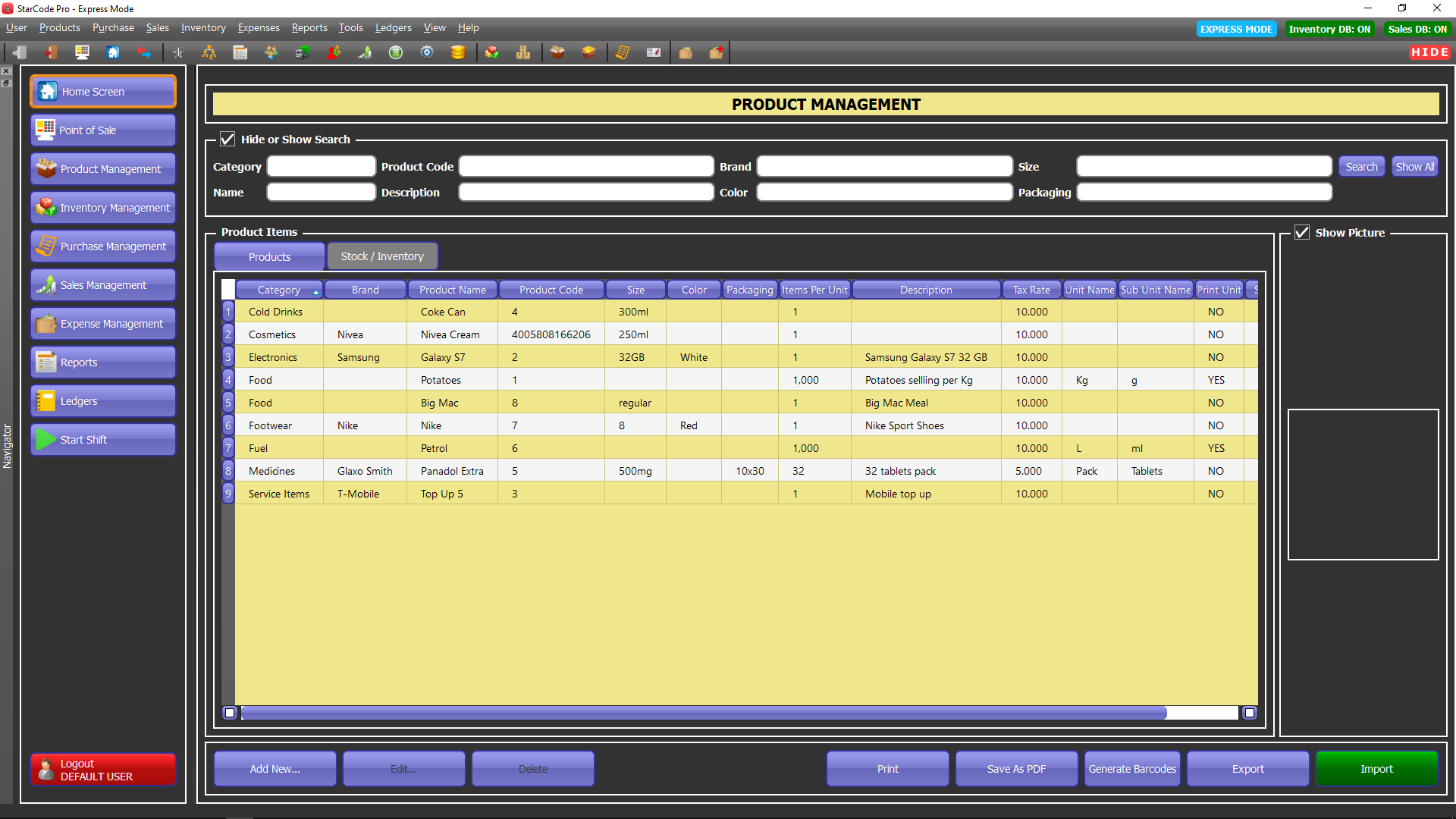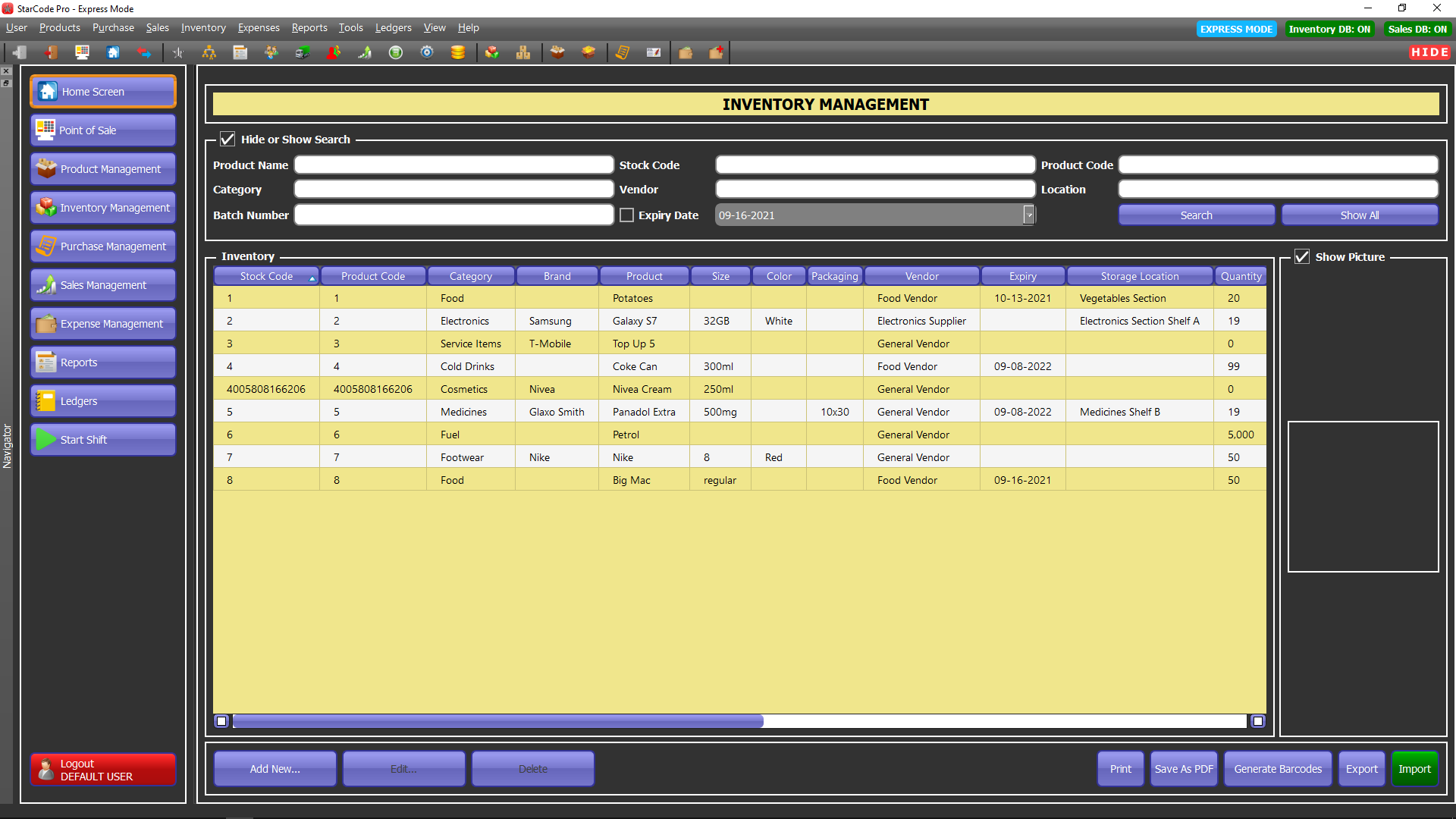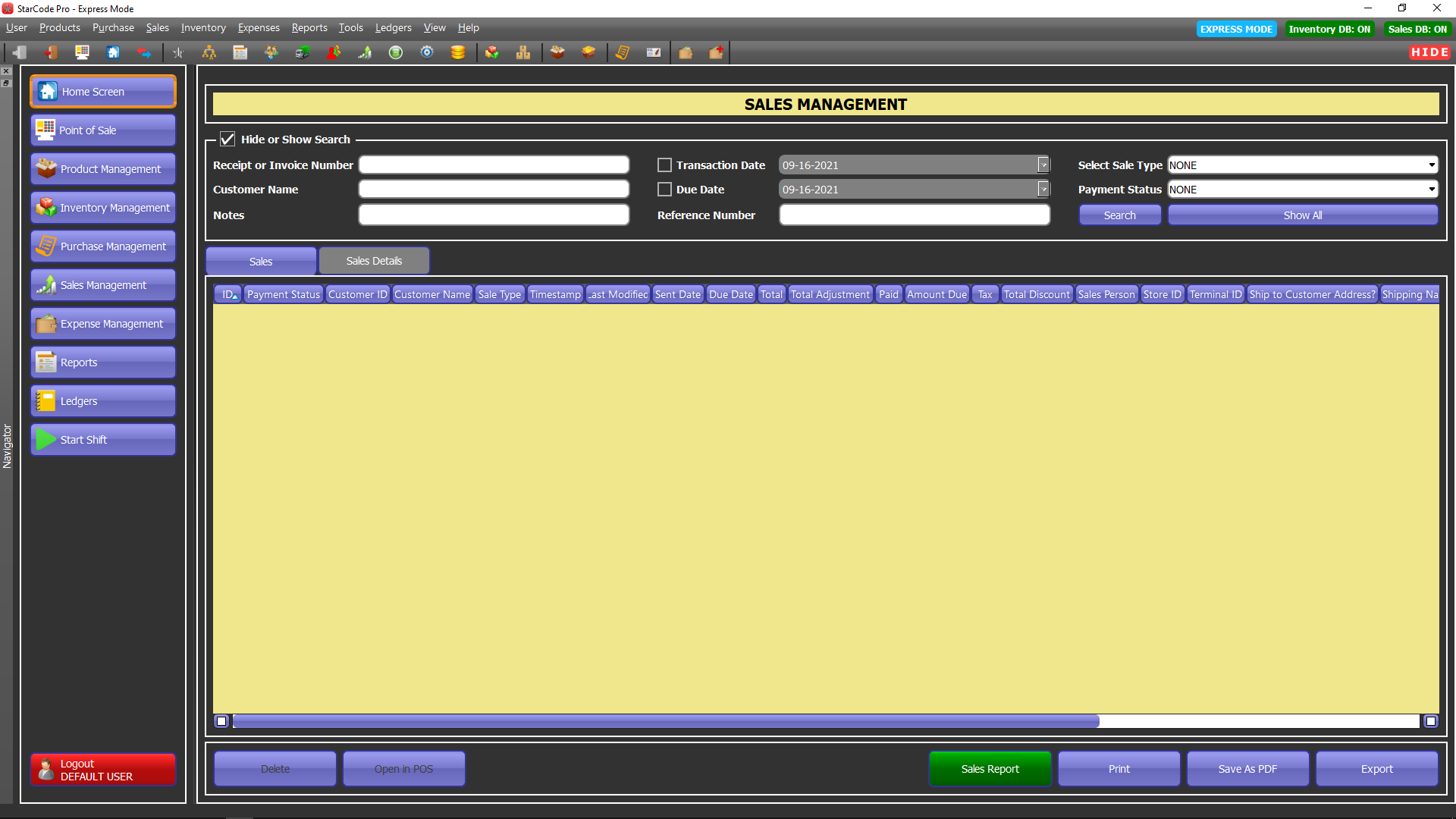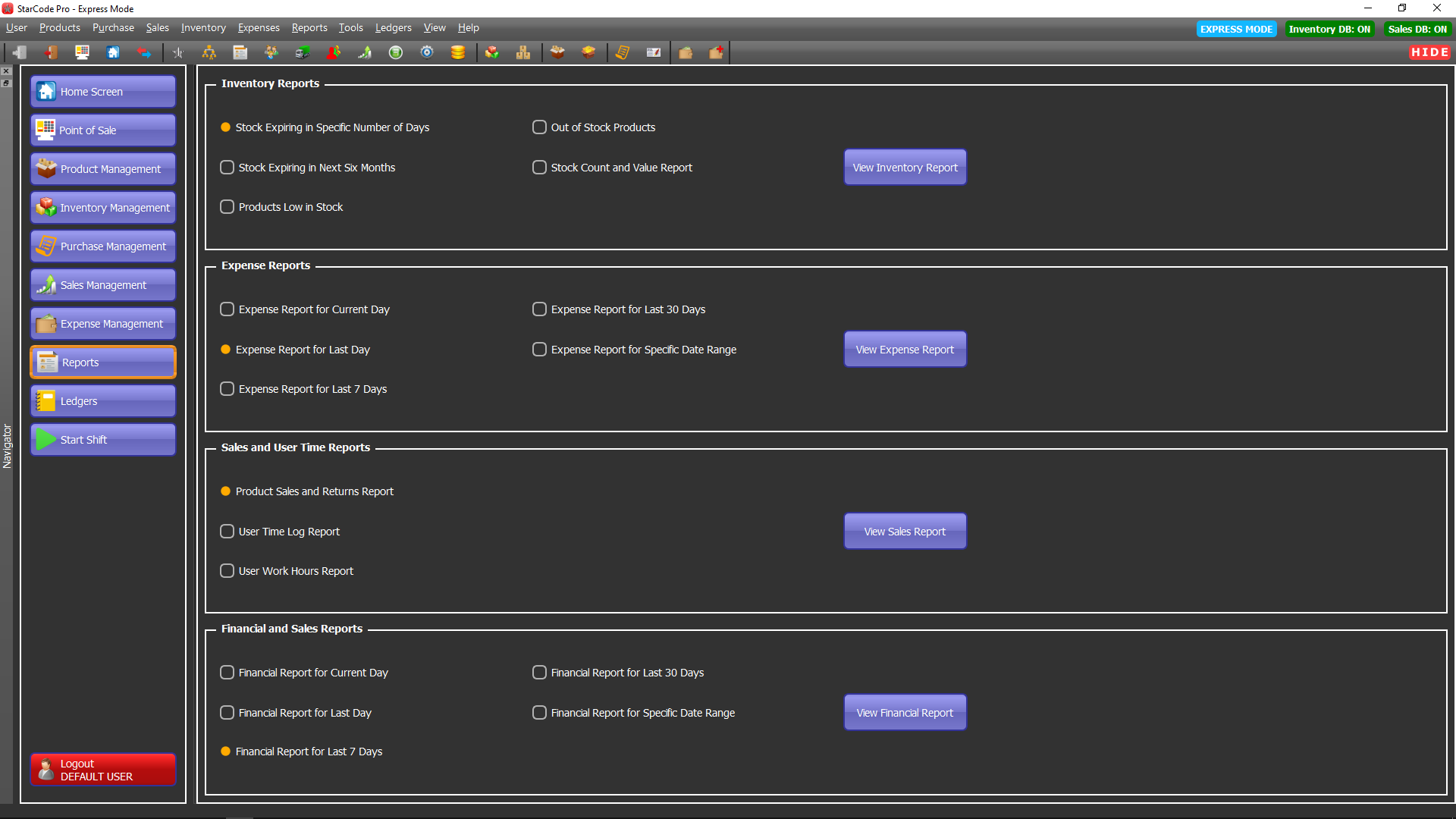 Install Notes
- Turn off internet connection.
- install whichever version of Starcode Pos version 10 you prefer
- Run Starcode Pos and select the type of business you are managing, incase its not listed, then click "other business"
- Enter the details of the company you are managing and click next
- Close the preceding dialogues
- To activate click help menu and click activate, click machine code and copy the machine code
- Run the activator included in this file and paste the machine code
- Copy the license key generated from the activator and paste it in the Starcode Pos license key window
- Select the checkbox "do you already have the activation key"
- Copy the activation key from the generator and paste it to the Starcode Pos Activation key window
- Click Activate, the activation window will flash green to confirm that you have activated
- Incase you want to upgrade to version 11.5, then run the corresponding version of Starcode from folder "Upgrade to version 11.5"
- Now we need to block Starcode Pos from accessing the internet, open the folder "block starcode from updates" included in this setup
- run Folder Firewall Blocker 1.2.1 as administrator
- Click the search button, browse and select This PC> C:\Program Files (x86) ; select StarCodePro folder and click ok so that the path displayed on folder firewall blocker is C:\Program Files (x86)\StarCodePro
- Select the checkbox labeled "scan subfolders" on folder firewall blocker
- Now click Block, confirm "yes"
-Thats all, enjoy
Download Links
You must be registered for see links
You must be registered for see links
You must be registered for see links