Life is difficult
Power User
Member
Downloaded

36.7 GB
Uploaded

5.6 TB
Ratio

154.92
Seedbonus

6,802
Upload Count

110

(110)
​
​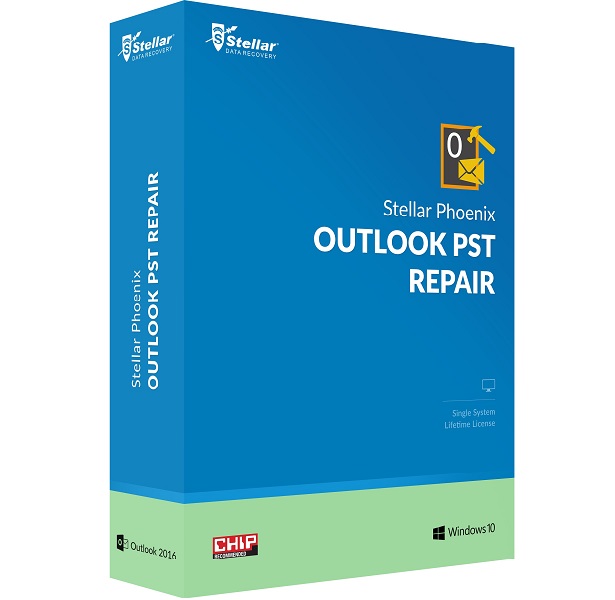 ​
​
Stellar Repair forOutlook Pro 10.0.0.1
​
Description & features
Stellar Repair Pro V 10.0 is an advanced PST recovery software which instantly restores corrupt forOutlook PST files with 100% integrity and precision. Its powerful scan engine can parse severely corrupt PST file of any size to recover mailbox data including deleted emails and contacts.

Microsoft forOutlook is one of the most popular email clients for business communication. Despite widespread use of PST files and its several advantages– as presented in the preceding sections– there are a few challenges too. PST file corruption is such challenge, which hampers users' access forOutlook mailbox data and often leads to forOutlook client crash.
Try Stellar Repair forOutlook to Repair PST File with just a few clicks
Effectively repairs large PST files with severe corruption

Completely recovers emails, attachments, contacts, calendars, tasks, notes, etc.

Enhanced Preview of mailbox items to facilitate precise PST recovery

Can export the repaired PST file directly to Office 365 (Technician Edition)

PST file recovery forOutlook

2019, 2016, 2013, 2010 & older versions.
Why Do You Need Stellar Repair forOutlook?
The software provides a hassle-free solution to repair corrupt PST file and recover mailbox data in a new pst file. It's a reliable PST repair software because, unlike scanpst.exe which may fail to repair PST files, it repairs PSTs of virtually any size or extent of corruption.


Causes of pst file corruption


Virus and Malware Attacks: Viruses and other malicious forms of attacks can corrupt the PST file. Some viruses that have corrupted the PST files in the past are Melissa, BleBla, Stages virus and worm explore zip.In most cases, these virus programs turn the PST file-inaccessible.


Software Issues


Software failures such as problems in forOutlook

,

improper recovery procedures, and abrupt shutdown can corrupt PST files. Out of these issues, the most common is wrong system recovery caused due to overwriting with garbage data and incorrect alignment of data blocks during a faulty recovery process
The PST repair software offers cutting-edge technology to recover mailbox data from password-secured forOutlook data files, without the need to use the password. The

software can also repair encrypted PST files.


The current v10.0 of Stellar Repair forOutlook features a more powerful scan engine that can read severely corrupt file to reconstruct mailbox data with 100% integrity and precision. Meaning, users can expect recovery of complete forOutlook mailbox data including permanently deleted emails , attachments, and contacts in their exact, original form, every single time.
Repair Large PST Having Severe Corruption
The PST recovery tool has been a favorite forOutlook users to troubleshoot PST file-related problems and restore mailbox data access. The latest v10.0 of the software features a more advanced scan engine that can parse severely corrupt PST files of very large size to reconstruct mailbox data with 100% accuracy. The forOutlook PST repair software also repairs password-secured or encrypted PST files without using the password.


Instant Recovery of Complete Mailbox Data


Stellar Repair forOutlook serves as an instant PST recovery solution forOutlook users. Anybody can use the software to repair their corrupt PST file and quickly restore the mailbox data in 3 simple steps. It recovers all PST file components viz. emails, attachments, contacts, calendar items, journals, notes, etc., and restores hem in a new PST file to import in Microsoft forOutlook.
ForOutlook
-Like GUI for Effortless PST Recovery
The GUI of Stellar Repair forOutlook resembles that of Microsoft forOutlook, which facilitates a familiar experience for effortless mailbox data recovery. It delivers 3-step repair of PST files, starting with selection of the PST file by way of 'Browse' or 'Search' functions. Next, after scanning the PST file, users can neatly organize the previewed mailbox data in tree-view format by Date, Subject, and other parameters. This helps in selecting and recovering the preferred mailbox components- selectively or completely.
Enhanced Mailbox Preview for Precise Recovery
The PST recovery tool displays an enhanced 'tree-like' preview of recoverable mailbox components before the step to save them. In this latest version, the Preview feature has been enhanced to clearly display email body text and embedded hyperlinks aside from previewing calendars , tasks, journals, and contacts. Users can save individual emails directly from the Preview pane by right-clicking on them and selecting the desired format (PST, MSG, EML, RTF, HTML, or PDF).
PST Recovery at Your Pace & Convenience
The forOutlook PST file repair software can save the scan results for PST file, which can be loaded anytime later to reinstate the repair process. Users can save the scan result by using 'Save Scan Info' feature and load the saved scan (DAT) file by using 'Load Scan Info' feature. These features save time in restoring mailbox data, as users do not need to re-scan a corrupt or damaged.


Recover Mailbox Data in Multiple File Formats


Aside from recovering mailbox data in PST format, Stellar Repair forOutlook also offers to export the data in EML, MSG, RTF, HTML, and PDF formats. For users, this feature translates into the benefit of portability, meaning the mailbox information - after PST file recovery can be accessed through various other software applications apart from forOutlook

.
Save Mailbox Data at Location of Your Choice
The PST repair software allows users to save the freshly recovered PST file on any storage media including internal system storage, external hard drive, and network storage (NAS, SAN, Cloud, WAN) that's accessible via host system.



Install notes
Just copy the crack .exe to the destination source installation.
Screen shots
​
​
Virus Scan 1000000 % clean
You must be registered for see links
MD57ecafba364a7da9bade0dce9dd917128
SHA-187ecc1116519016d640dc1b76b485d297a69b067
SHA-256f57f096943dada94fd215a6433dc4d74e7e5231fbd0884902a813d32ea11bb73
SSDEEP393216
Thfizta5ojqhYXkzPL4TVViQQXu2F2GRQOtveCt3rUI7XGlI3fBBxtbe
cztp3Uew91zY1g/tbe
File typeRAR
MagicRAR archive data, vc8,
File size 21.23 MB (22259022 bytes)
Download
​
You must be registered for see links
​
Best regards

,
@alaadinnawi