Administrator
Windows Modifier
Downloaded

56.2 GB
Uploaded

15.9 TB
Ratio

289.73
Seedbonus

325,190
Upload Count

79

(78)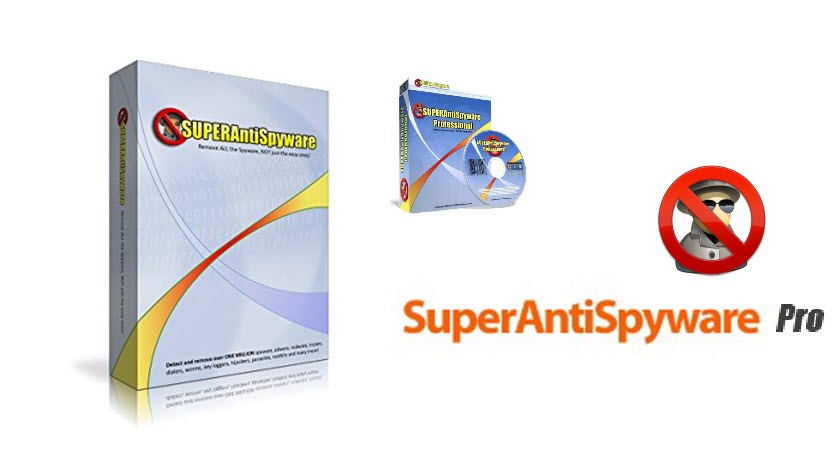 Review
SUPERAntiSpyware is the most accurate software solutions currently available on the market that join the effort to keep malicious files, be them Trojan horses, keyloggers, dialers, worms or hijackers off user computers. With this straightforward application, the user can scan the entire system and remove detected spyware, schedule tasks and fix problems caused by malware.
The application has the power to scan and remove the threats and even provide real-time protection. Multi-Dimensional Scanning and Process Interrogation Technology will detect spyware that other products miss. SUPERAntiSpyware will remove all the Spyware, not just the easy ones. Unique Process Interrogation Technology (PIT) allows threats to be detected no matter where they are hiding on a user system. Many new types of threats utilise "Rootkits" or "Kernel Drivers" to protect themselves to avoid detection by standard anti-spyware applications. SUPERAntiSpyware's Process Interrogation Technology locates even the toughest of threats.
A user can choose between four different scan types, namely quick, complete, critical point and custom. Each of them detects and removes threats in the most efficient way, yet it is recommended to choose the complete one, as it yields the best results, seeing it scans the user entire system. It is possible to pause or stop the process at any point, and the results are displayed in a new window with details such as elapsed time, and some threads detected within files, memory and registry items. It is possible to schedule scans or program and security definition updates, as well as set up the utility to wake the computer to perform this process, reboot or shut down the PC when the operation is complete, do not show the UI while this action is underway, and the list goes on.
Furthermore, SUPERAntiSpyware includes several repair tools, most of them being dedicated to fixing the issues caused by spyware. These include the ability to reset URL prefixes and Windows clock time display, repair a broken network connection, remove or reset Windows desktop wallpaper and many others. There are many customisations user can perform via the settings panel, and they pertain to scanning settings, real-time protection parameters as well as anti-hijack measures.
SUPERAntiSpyware is a next generation scanning system that goes beyond the typical rules based scanning methods. Multi-Dimensional Scanning system detects existing threats as well as threats of the future by analysing threat characteristics in addition to code patterns.
Quick, Complete and Custom Scanning of HDD, Registry, Memory and more;
Detect and Remove Spyware, Adware, Malware, Trojans, Dialers, Worms, KeyLoggers and many other threats;
Repair broke Internet Connections, Desktops, Registry Editing, Task Manager and more;
Real-Time Blocking of threats;
Schedule either Quick, Complete or Custom Scans Daily or Weekly;
Quarantine items detected and removed for complete protection;
Detailed scan logs with complete information about detected and removed threats and their locations.
System requirements:
OS: Microsoft Windows® XP, Windows Vista, Windows 7, Windows 8, Windows 8.1 and Windows 10.
CPU: 400Mhz or faster processor;
RAM: At least 256MB.
Install notes:
1. Kindly read "Readme.txt" file given in download zip file;
2. Enjoy!
Screenshots: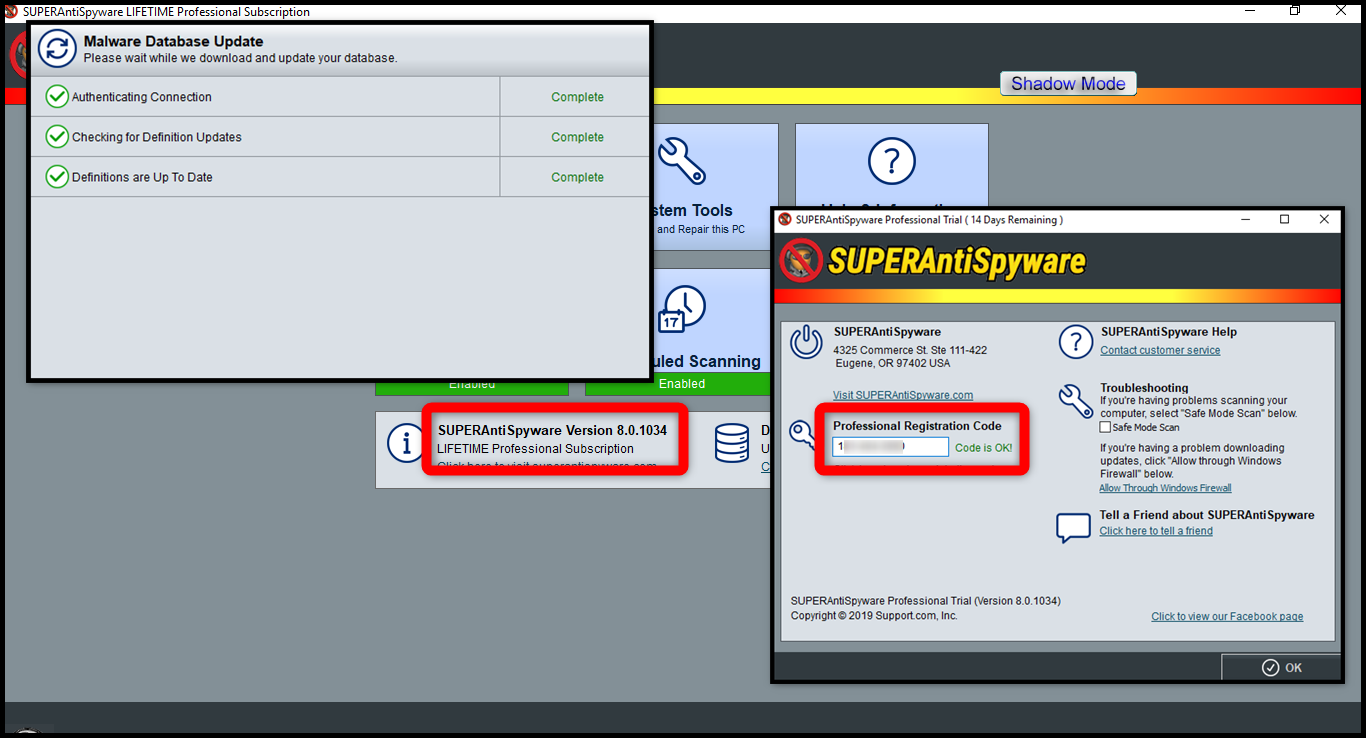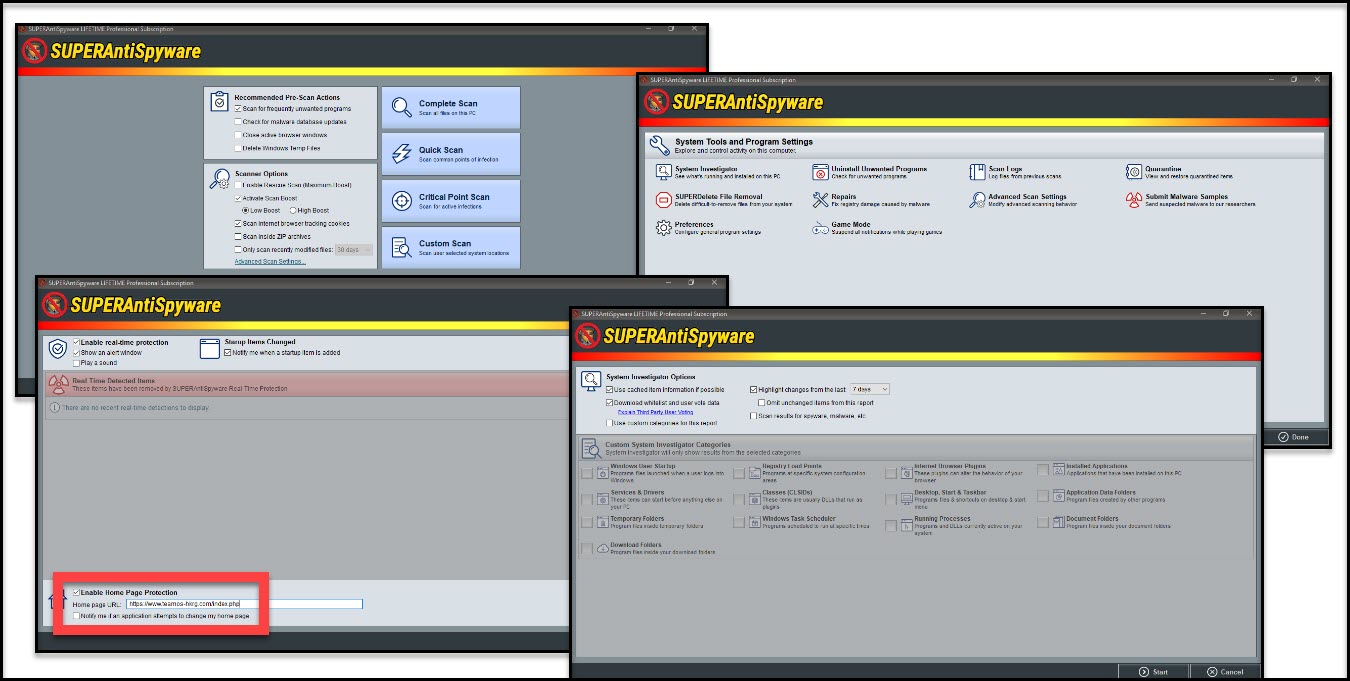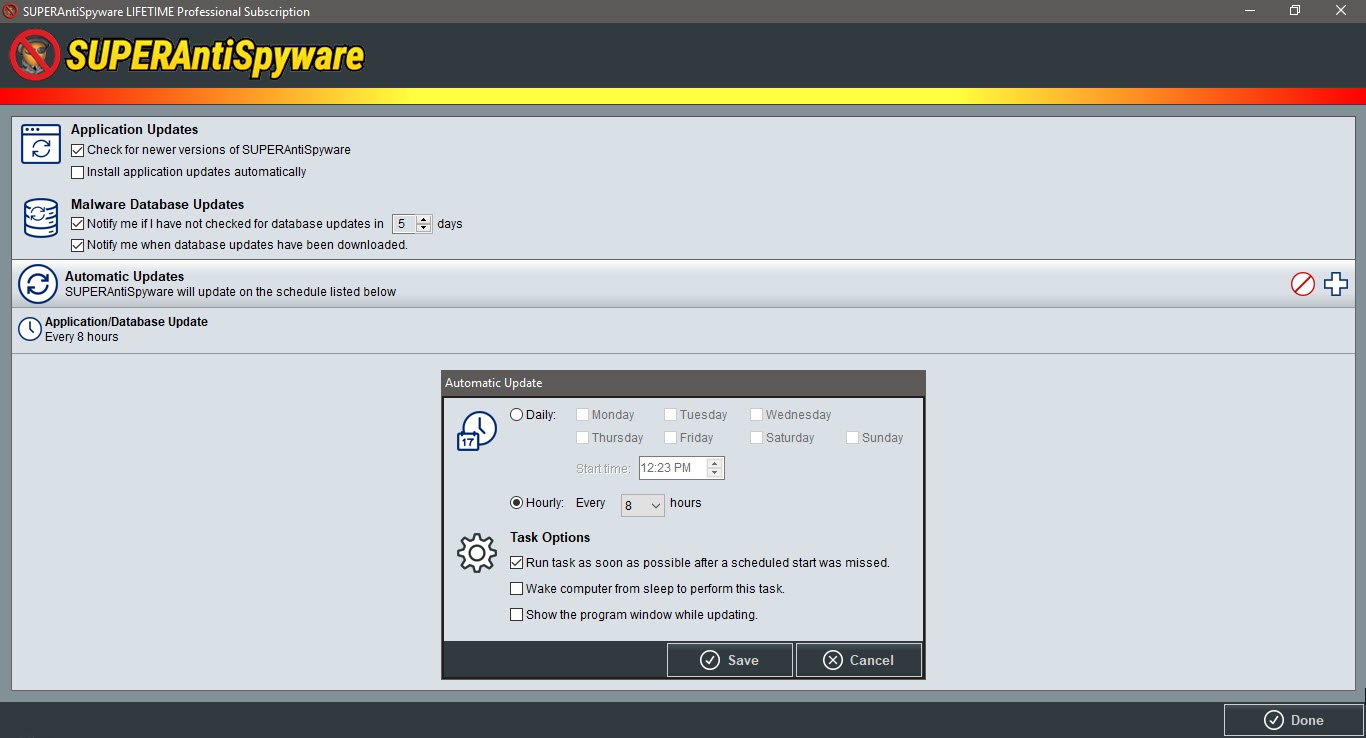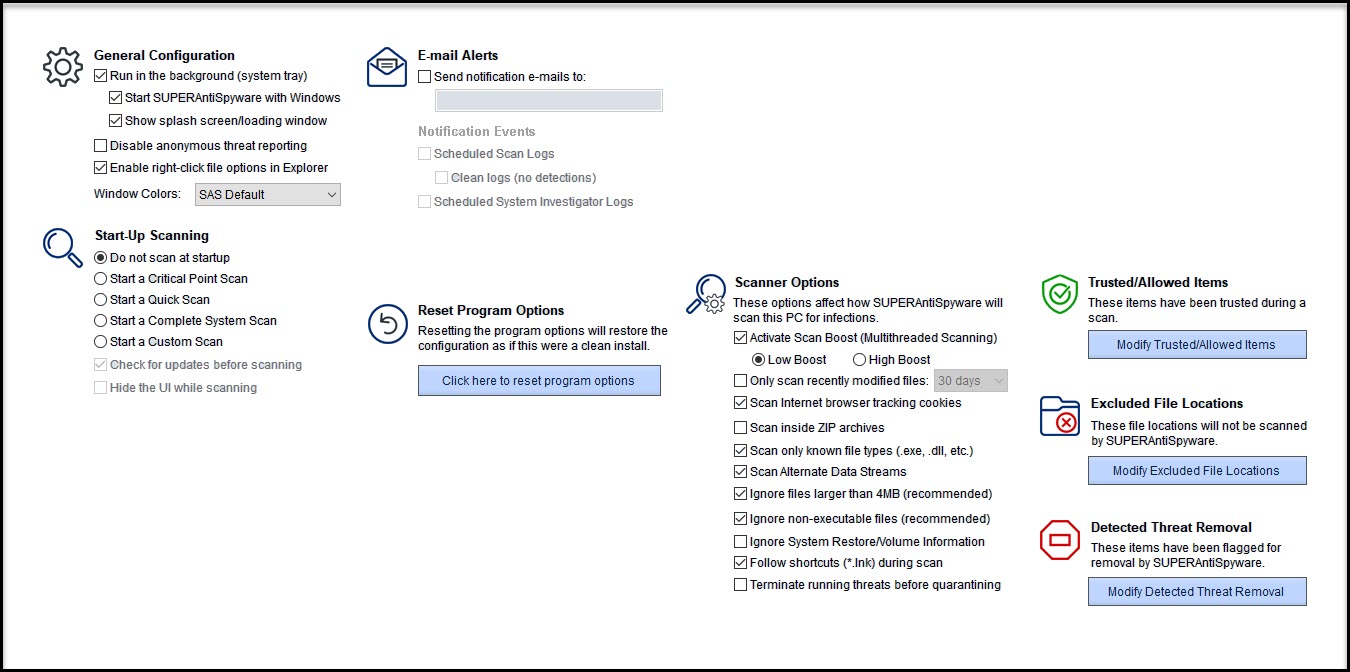 Virus free! 100% clean!
All credits go to Smile(REiS) who made and shared the key maker with us!​
Official installer: SUPERAntiSpywarePro.exe
You must be registered for see links
0/69
md5,BE1E4E35BF233CD70077B8BEFDF84485
sha1,D58E98BF9ED7CD4332ADC79CF164BDFE3E11DDCD
sha256,81522C2E4C939A353482AB2DD12E7B6C8CB7F2A035DE76B54C0DFC61BBBEF6C4
Key maker: kg.exe
You must be registered for see links
30/66
MD5: 9118F7C95F9AD85ADFC644FAC4F99683
SHA1: DD764D63C1E0F3E923287987E98643092C24B8E9
SHA256: 0BDD4865689170E51E21A795E96CC2624C0B2D5D5110F1D76009E1F9714261EA
Kind regards,
@Mirkec
in collaboration with TeamOS
Download links - version 8.0.1034 (Size: 37.78 MB):
You must be registered for see links
You must be registered for see links
You must be registered for see links
You must be registered for see links
Last edited: