Downloaded

57.3 GB
Uploaded

16 TB
Ratio

286.31
Seedbonus

328,186
Upload Count

82

(83)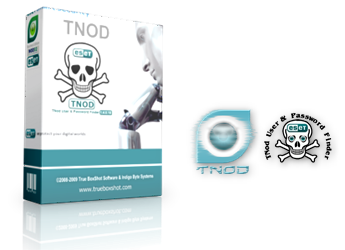 Review
A new version of the TNod User & Password Finder utility allows a user to find and install a valid license for different versions of NOD32 antivirus software. It supports all versions from 2.5.x, 2.7.x, 3.x, 4.x, 5.x, 6. x, 7.x, 8.x, 9.xy 10.0, 10.1 and above, including also ESET Smart Security and ESET Internet Security. The user needs to have pre-installed ESET NOD 32 antivirus on its machine; otherwise, the program will refuse to start. The program is intuitive and does not require any special skills from the user.
NOTE:
The toolkit could be reported as malware content. Exclude the application from further analysis or add it to the antivirus whitelist.
Key features:
Activates ESET NOD32 Antivirus;
Activates ESET NOD32 Internet Security;
Activates ESET NOD32 Smart Security Premium.
Recommendations:
Add following to the exclusion list (including the asterisks): *tukero.* & *tnoduse*;
Add TNod's download and installation folder to the exclusion list (by default is installed in the folder "C:\Program Files (x86)\TNod"). In case the antivirus erase TNOD even after adding exclusion, change the installation directory;
Reports any errors so the final version would be more stable.
What is new in version 1.8.0.0 Beta (Released on February 07, 2021):
Compatibility with ESET 14;
Possibility to generate TRIAL licenses;
Notify about new Beta versions;
Fixed user interface in high resolution screens.
What is new in version 1.7.0.0 Beta (Released on October 26, 2019):
Added support for version 12.2 and 13.0;
Fixed insertion in some cases of versions 12;
Now the license search is done through the License Key;
Not compatible with versions before 9.
What is new in version 1.6.7 Beta (Released on March 11, 2019):
Added support for version 12.1;
Removed licenses blocked from the license unloader.
What is new in version 1.6.6 Beta (Released on August 08, 2018):
Added compatibility with version 11.2;
Fixed revision of licenses.
System requirements:
OS: Microsoft Windows® 7, Windows® 8, Windows® 8.1, Windows® 10;
Eset NOD32 Antivirus, Internet Security, or Smart Security Premium preinstalled.
Install notes:
1. Unzip and run/install;
2. Enjoy!
Suggestions:
Add these sites to the allowed list (tutorial): *tukero.* *tnoduse* *tnodup*
Add the directory which user will use as download destination and the directory where user will install TNod (by default in C:\Program Files (x86)\TNod\). If ESET still removes TNod besides the exclusion list, please try to install TNod in another directory.
Screenshots: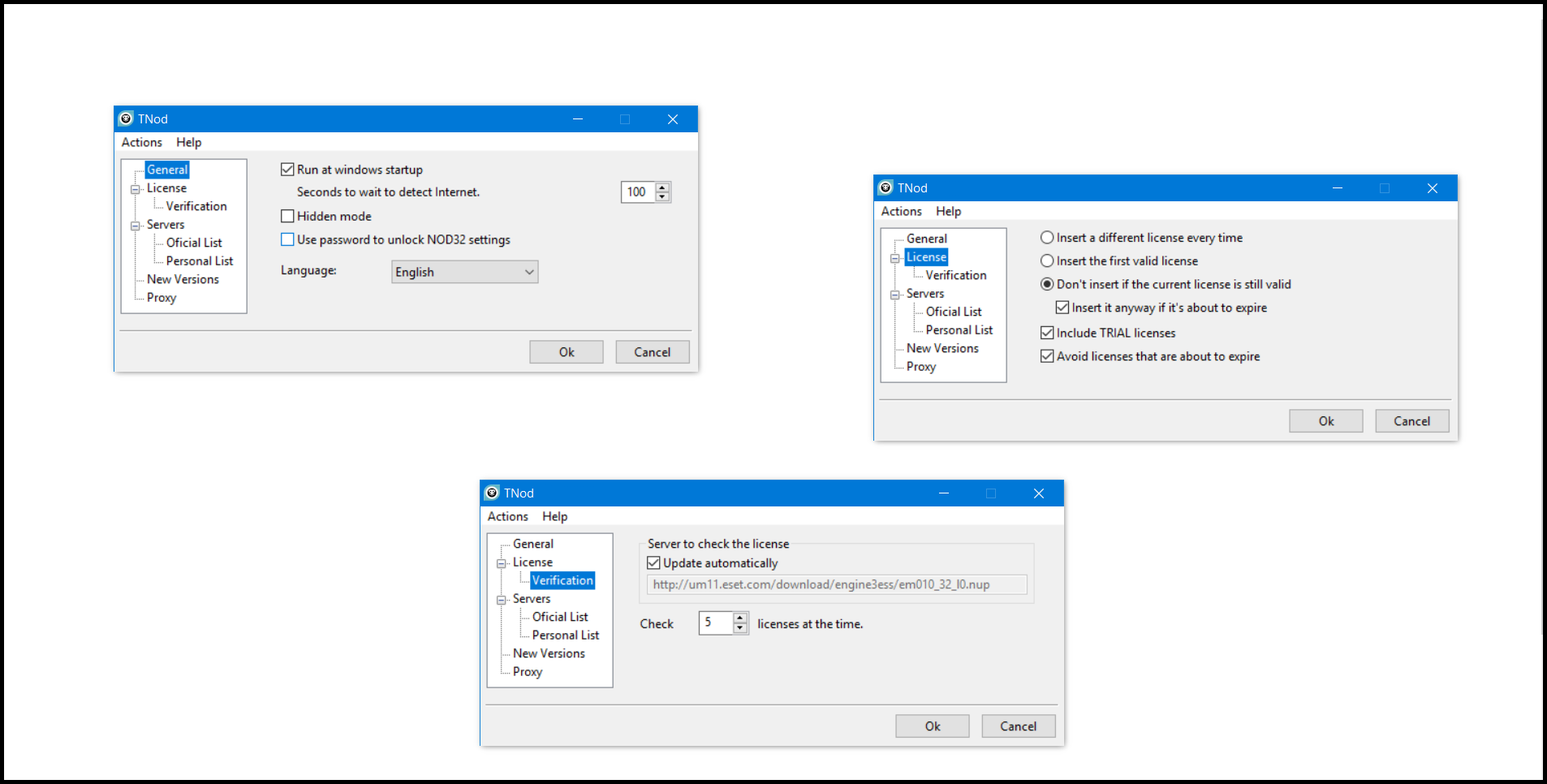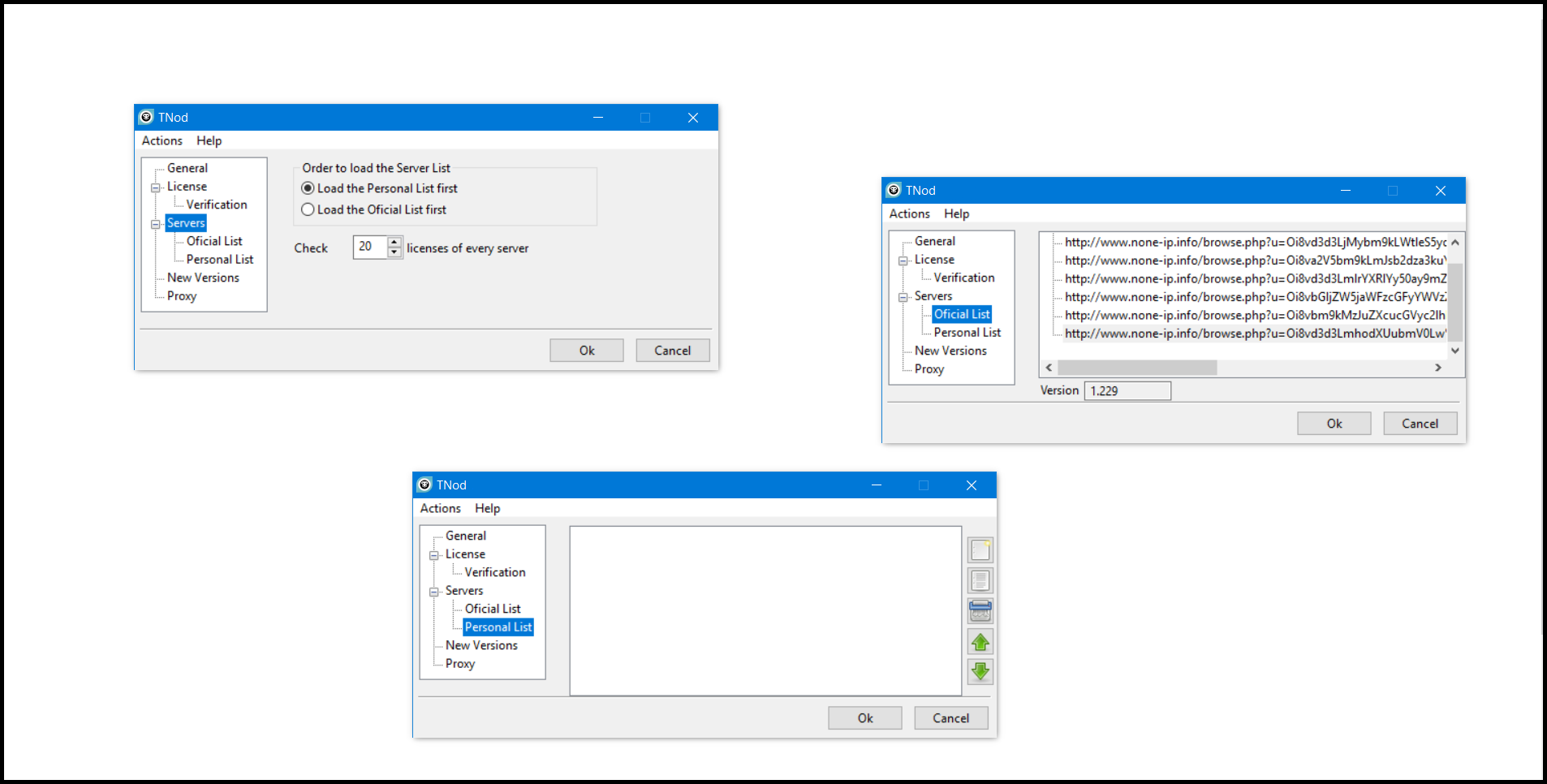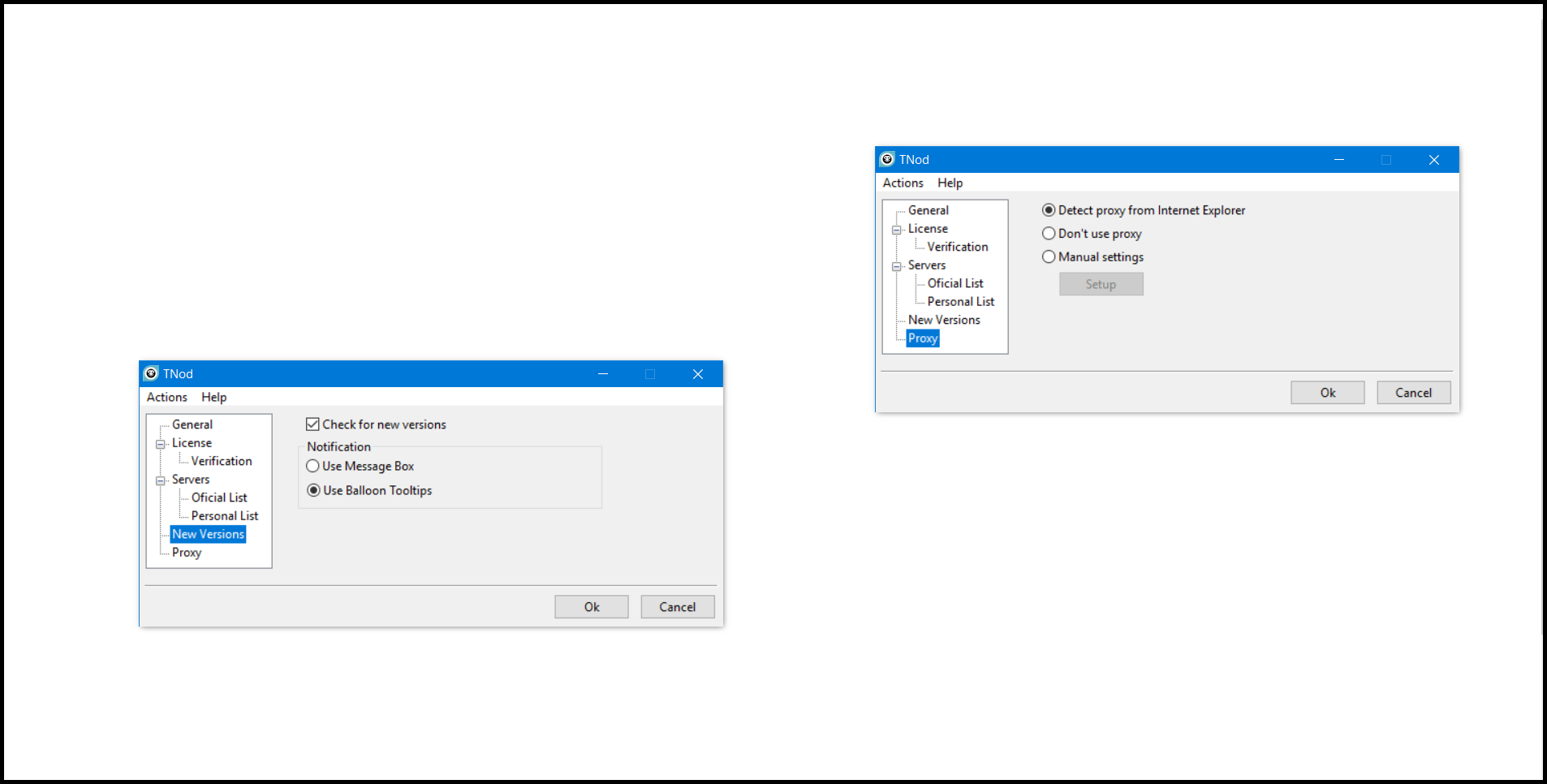 Virus free! 100% clean!
​
File: TNod-1.8.0-beta-setup.exe
You must be registered for see links
08/57
MD5: 7B03837E85C237FCBBC28BD9A6112FFF
SHA1: 11CBB67B2A171DFE2CD67D4B93BD2FCA8080FB8F
SHA256: 066C9A25A74BECE91AEAD12D122D1E8CAC6AE06DDCD6E24E9830AB5D46BBCB26
Kind regards,
@Mirkec
in collaboration with TeamOS
RELEVANT THREAD:
ESET NOD32 Antivirus/Internet Security/Smart Security Premium
Download links - full version 1.8.0.0 Beta (Size: 2.96 MB):
You must be registered for see links
You must be registered for see links
You must be registered for see links
Last edited: