Downloaded

27.3 GB
Uploaded

1,185.1 TB
Ratio

44504.31
Seedbonus

1,441,826
Upload Count

31

(31)

Tutorial For Uploading Torrent In TeamOS with TeamOS Tracker.
ATTENTION: Please use only this Tracker URL
http://my.teamos-hkrg.com:8880/announce
Step 1: Visit The Torrent Page : - http://www.teamos-hkrg.com/torrents/ and Click On Upload Torrent.

Step 2: Select Category For Your Torrent.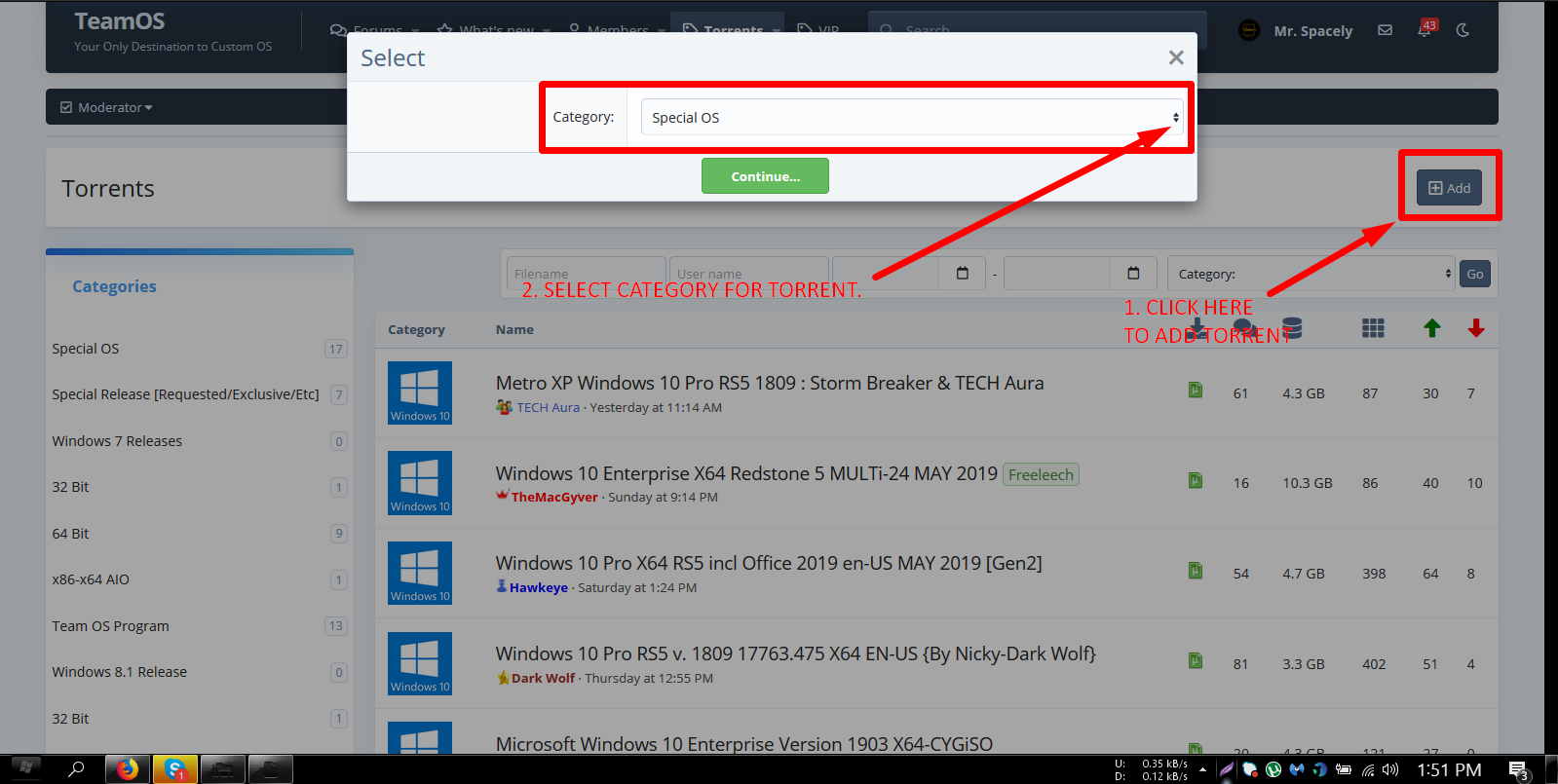 Step 3: Put Details Of Torrent as Required.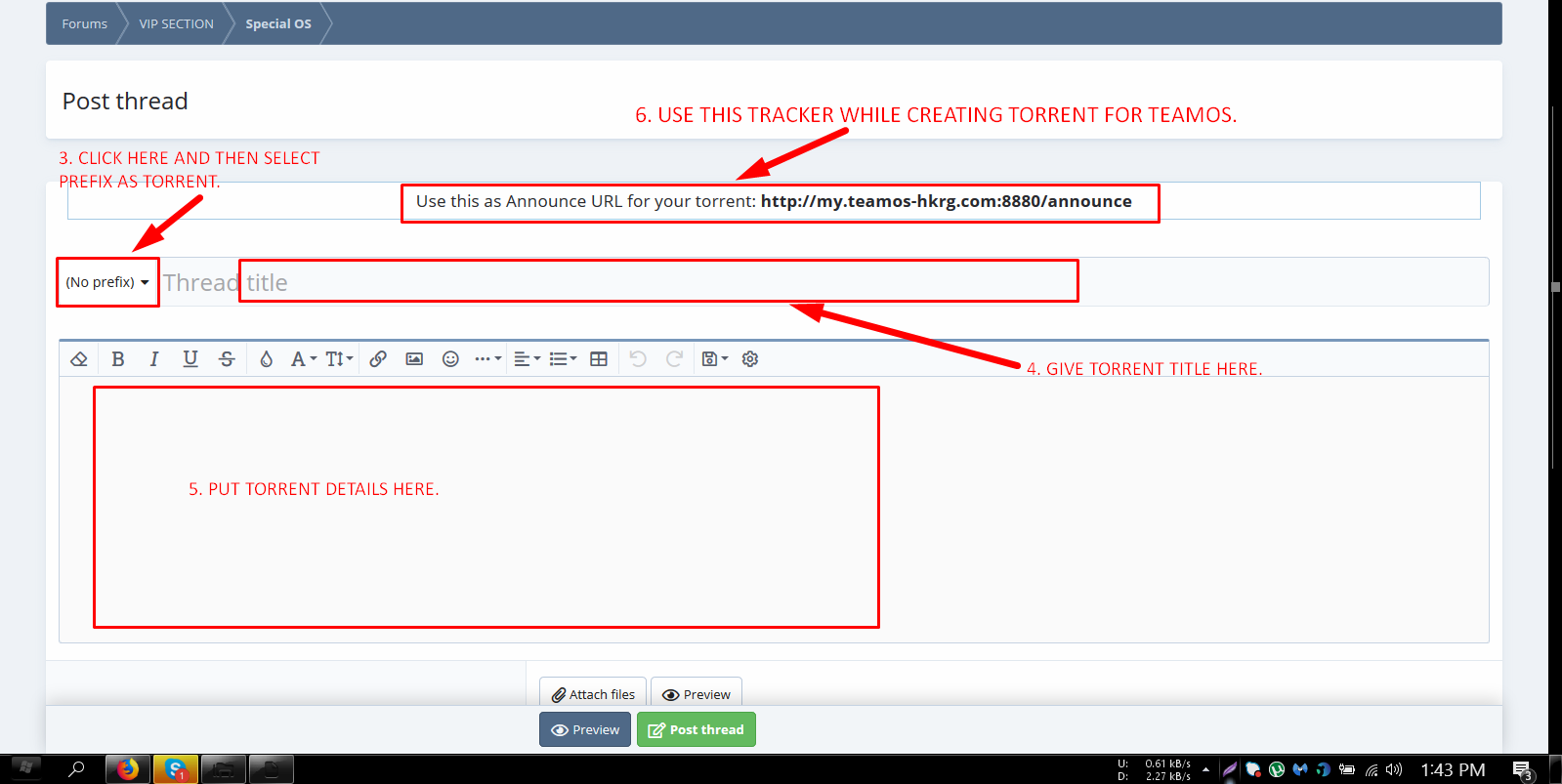 Step 4
:
Now Moving
Ahead
For Torrent Creation , Open Utorrent or any other Client , We Are Using Utorrent For This Tutorial. Click On Create Torrent.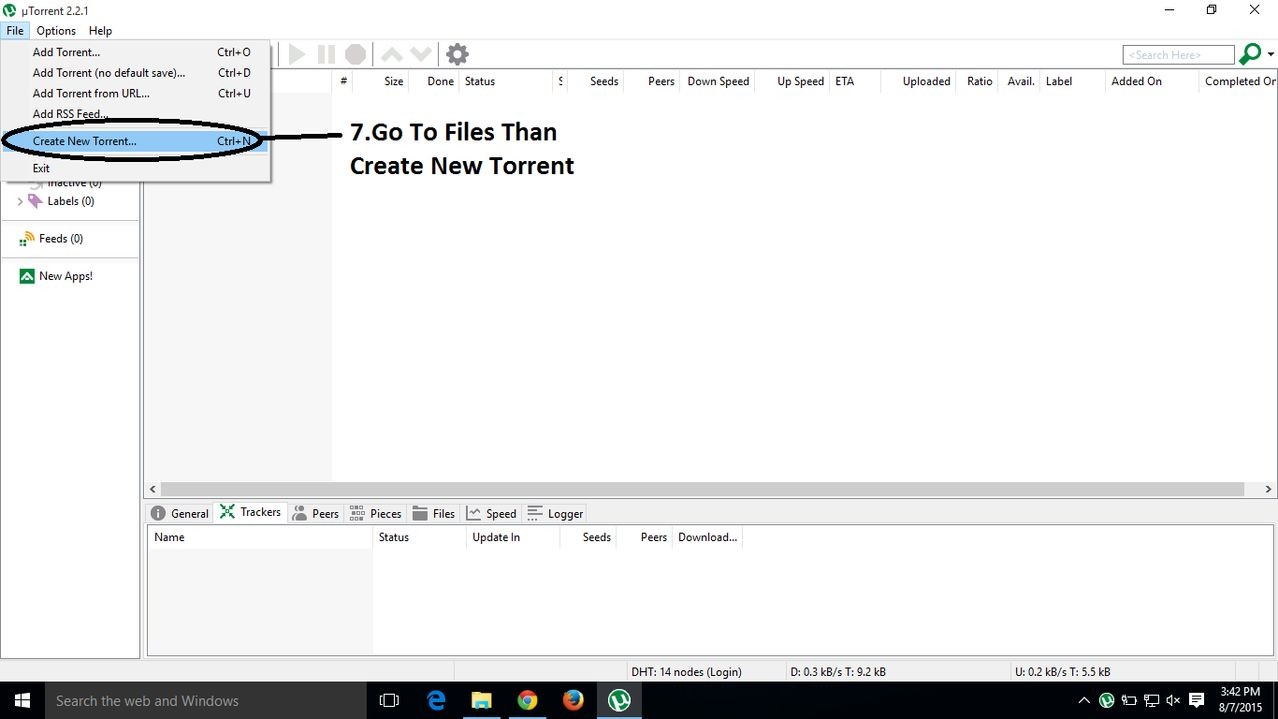 Step 5: Select File/Folder , Use Tracker - http://my.teamos-hkrg.com:8880/announce
and Be Sure To Tick The Private Torrent Box and Start Seeding.
After That Click On Create And Save As And Save Your Torrent Wherever You Want.
Step 6:
Torrent Successfully Created. (Torrent Will Be Shown Red Until You Upload it in Team OS)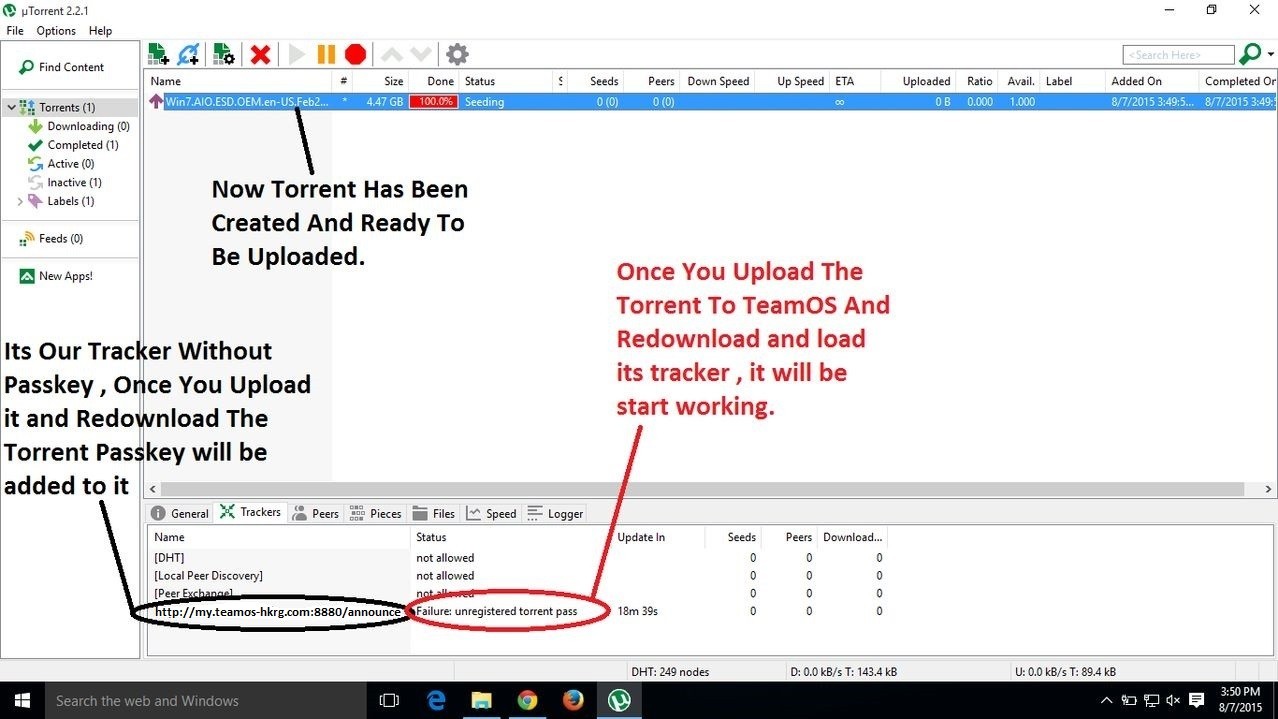 Step 7: Uploading Torrent To Team OS. Click On Upload File And Insert Your Torrent File You Have Created.
( If You Face Any Problem In Uploading Report To Admins)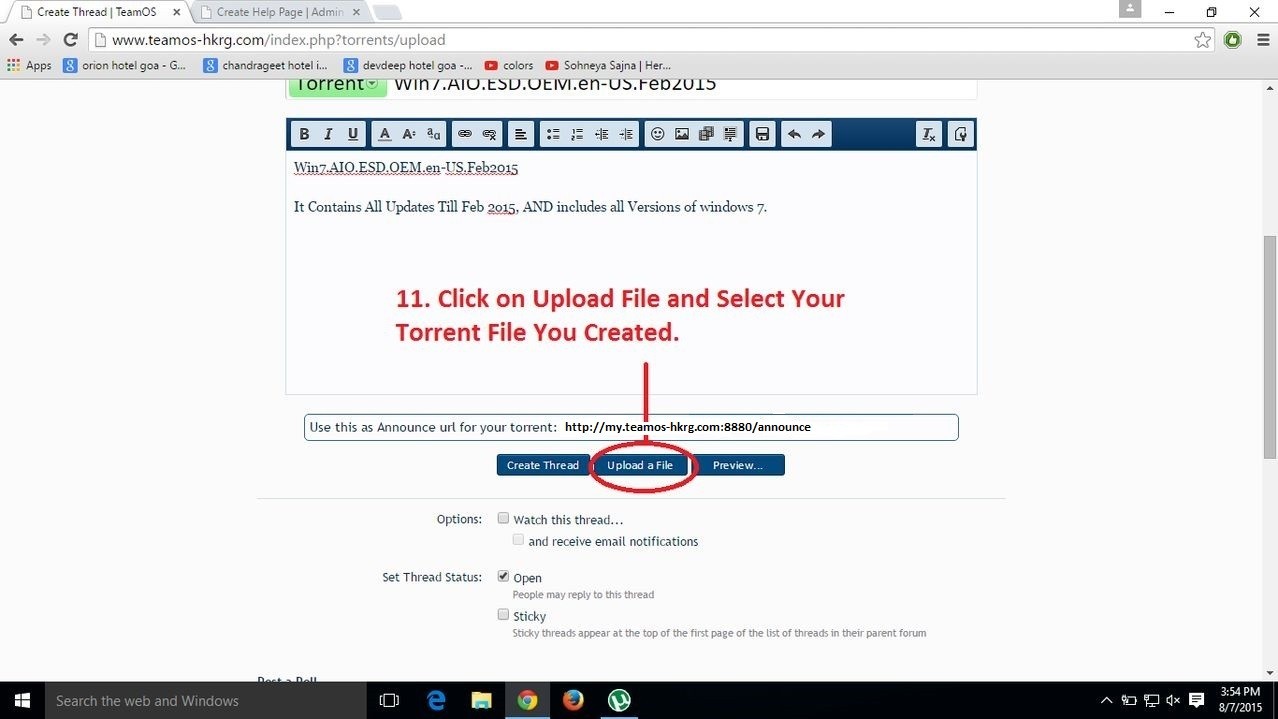 Step 8:
Torrent Has Been Successfully Uploaded , Now Click On Create Thread.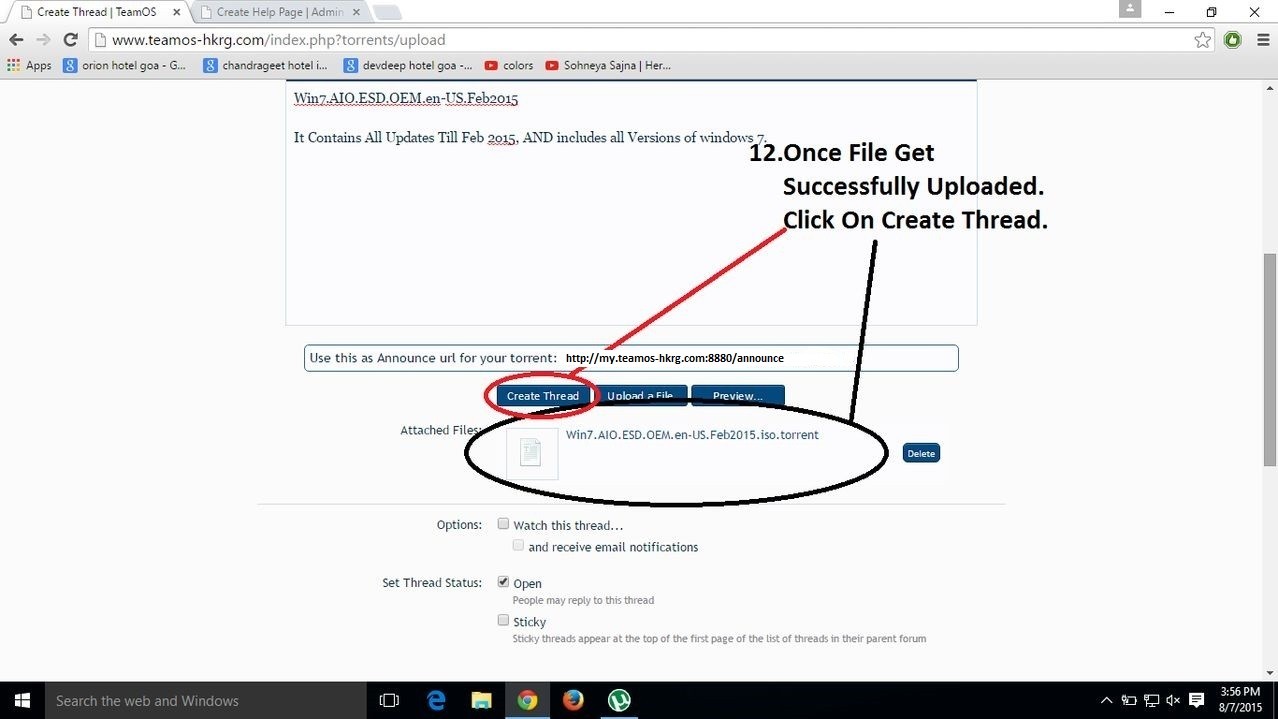 Step 9: Re downloading Torrent So That It Gets Start Seeding and working.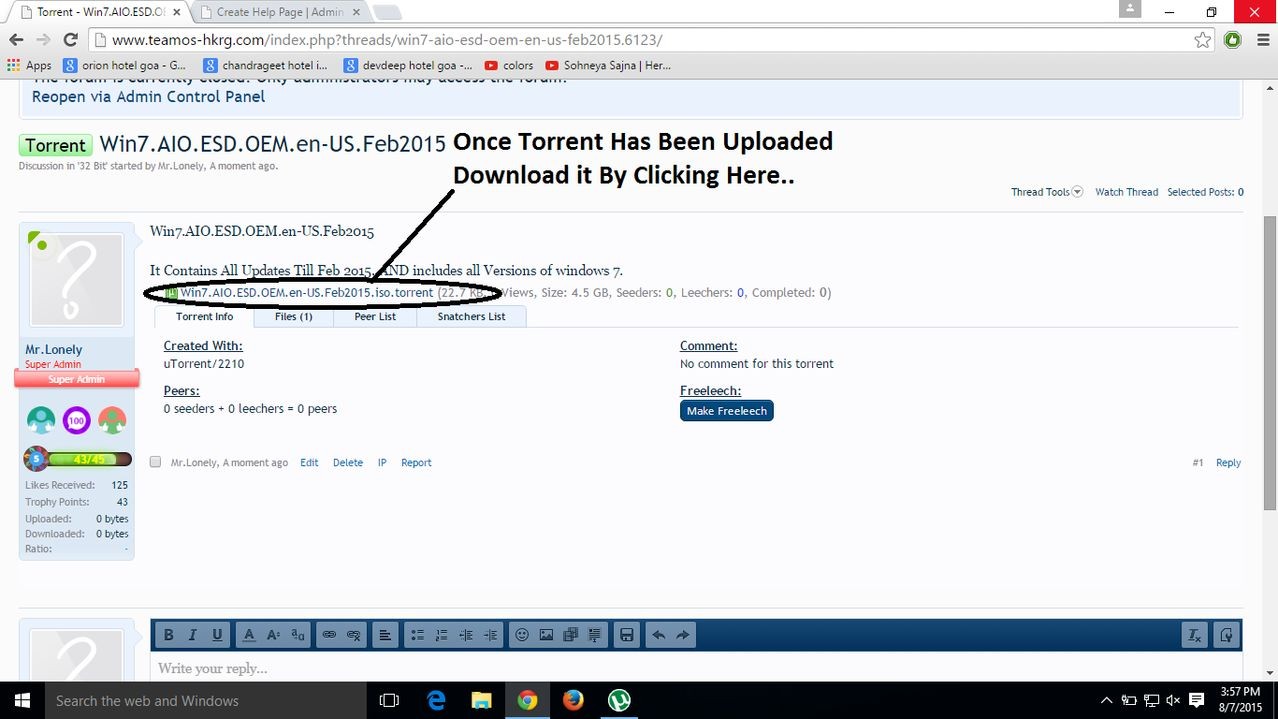 Note: Effective 10-17-2020 5GB plus is rules for FreeLeech.. Per @TheMacGyver

Step 10:
Loading Trackers Of Downloaded Torrent In Old Torrent inside U-torrent.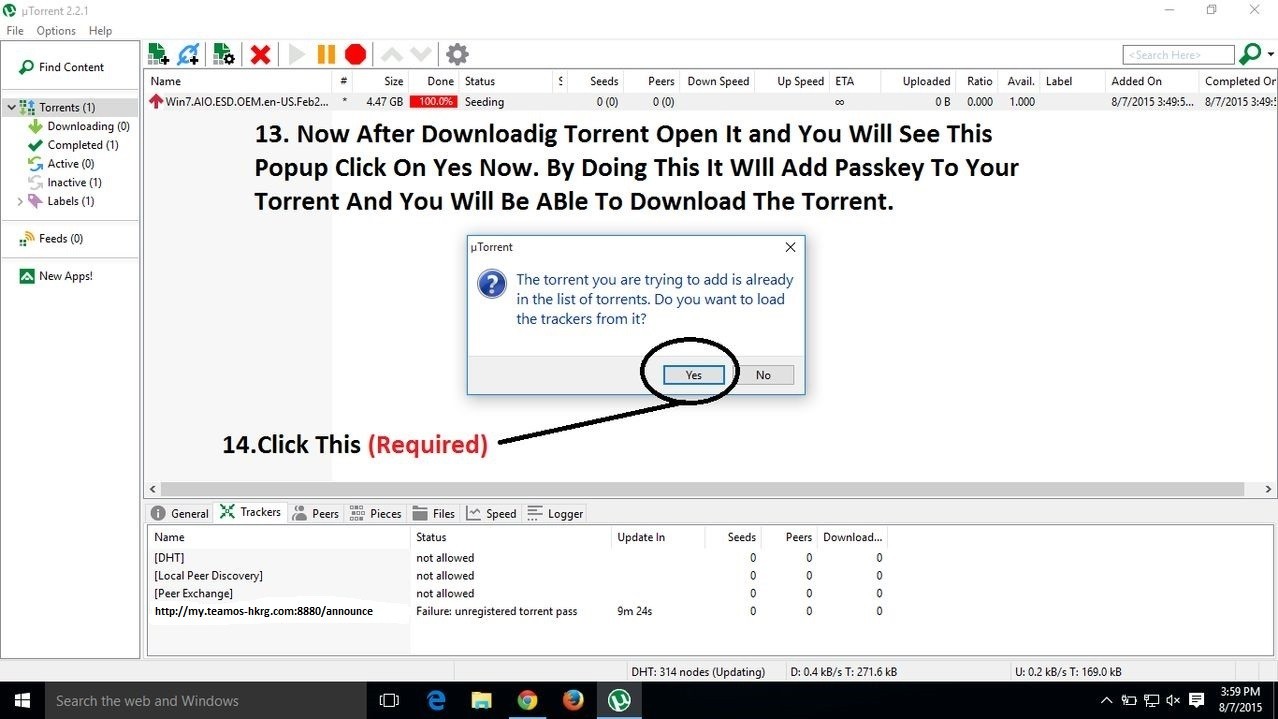 Step 11:
Successfully
added New Tracker and Torrent Starts Seeding
.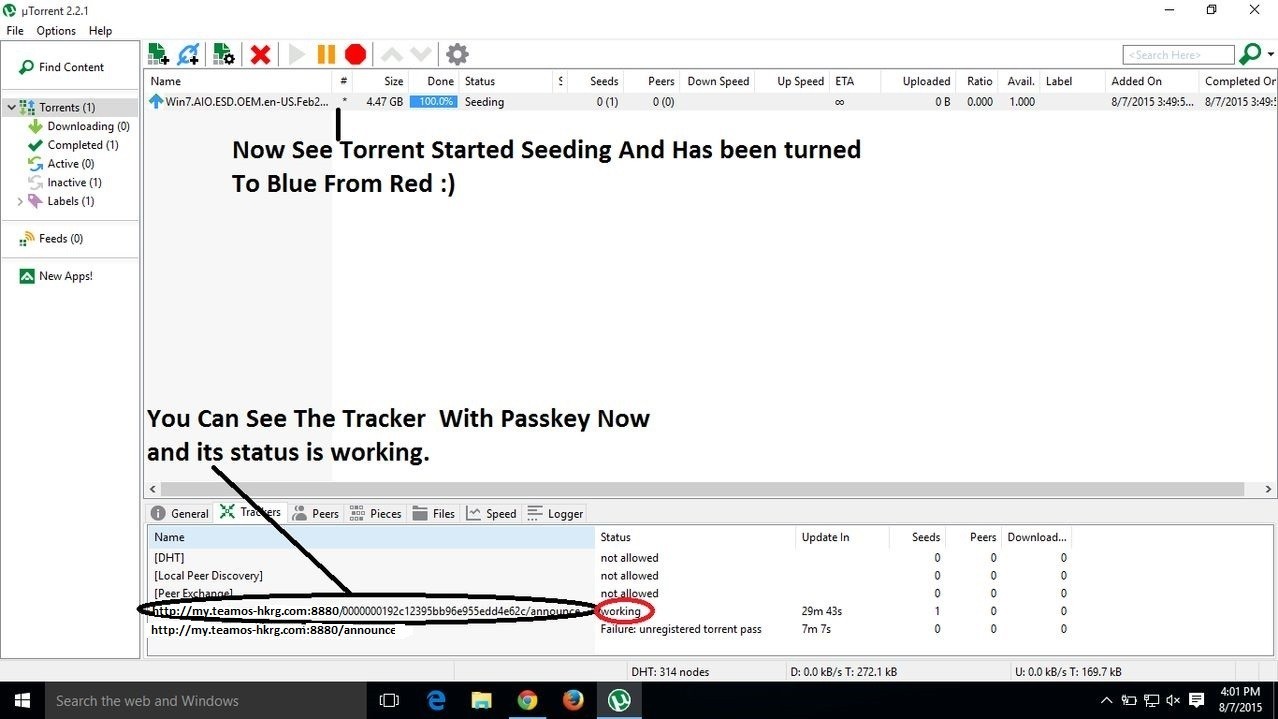 Step 12:
Deleting Old Tracker Which is Without Passkey.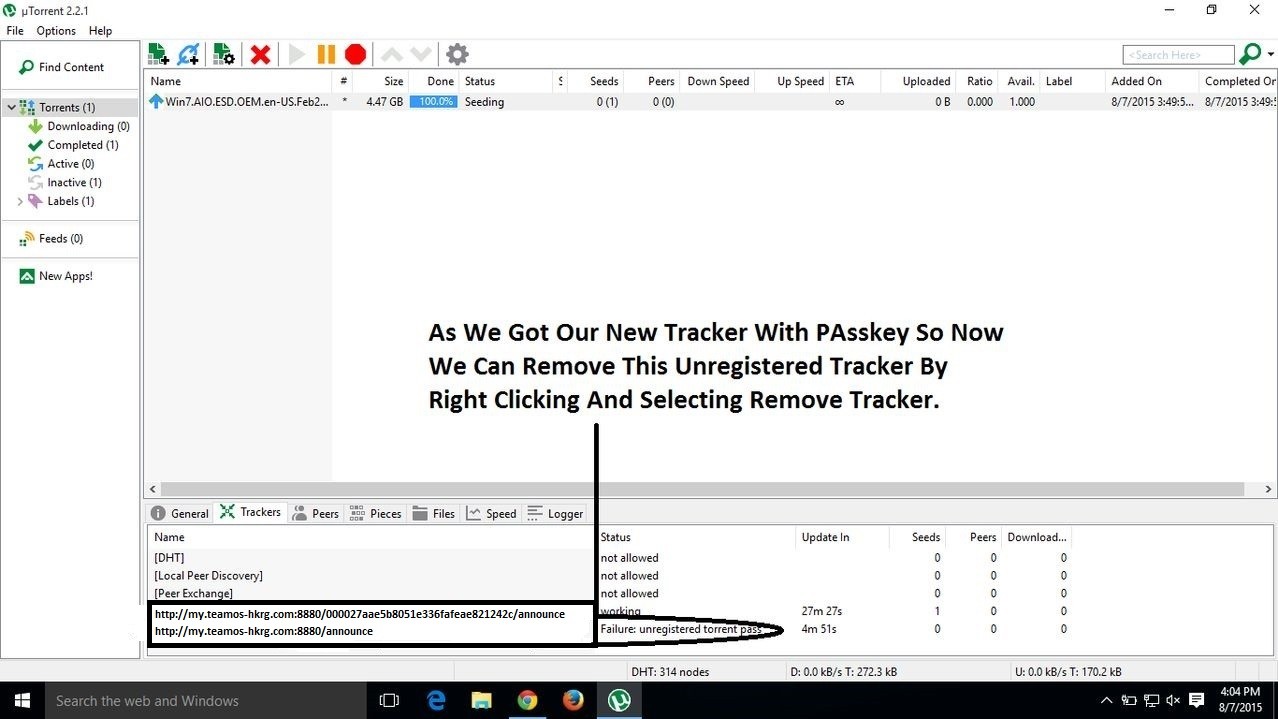 Step 13: Details Of Seeders In
Team OS
Site after
successful
Upload.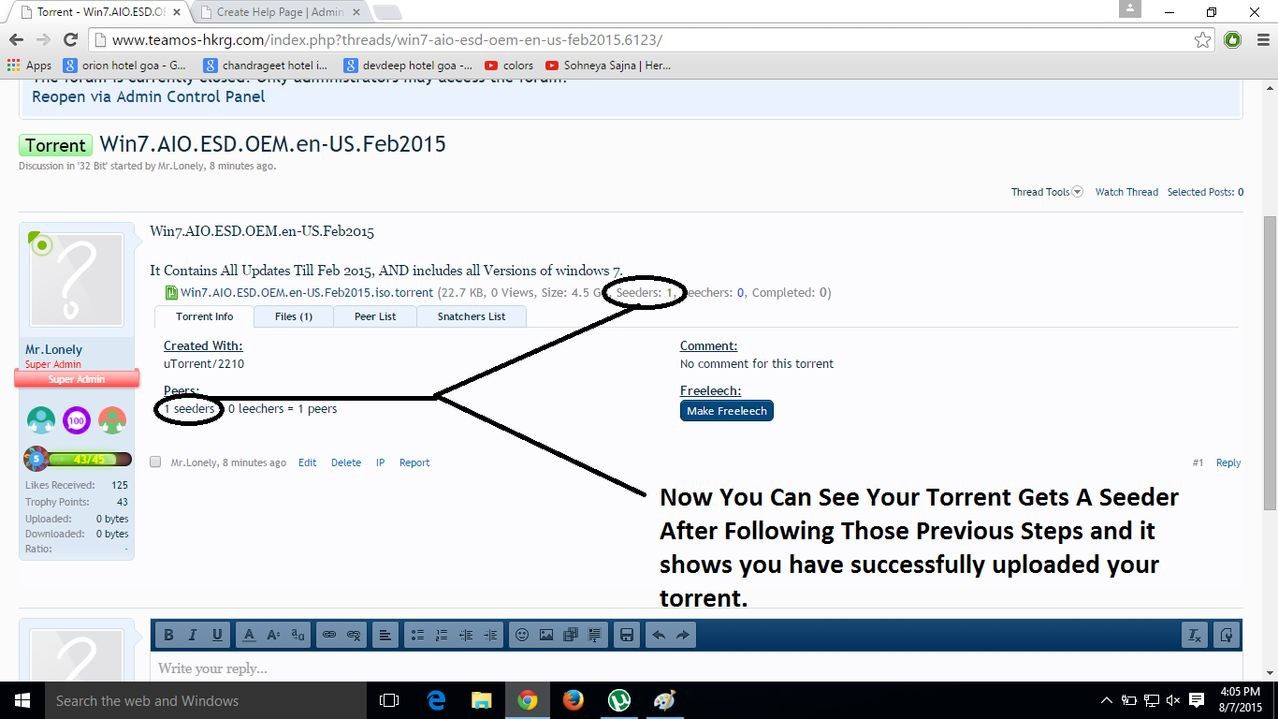 13. Effective 10-17-2020 5GB plus is rules for FreeLeech.. Per @TheMacGyver

###################################################################################################################################
For anyone that find the above confusing because of a few old hard to change images,
then please read below this new and condensed and updated Guidance provided by
@mkrleza
If you still dont get it after closely reading all this then ask to staff for help,
as there will be no more editing or Threads made concerning this.
Thanks @TheMacGyver
How to upload torrents to TeamOS
(only verified members and above)
1.
Create a new thread like usual and mark it as "Torrent" or "Torrent + Direct" if your posting direct links also...
2.

Use this as Announce URL for your torrent:

"http://my.teamos-hkrg.com:8880/announce" -

without " "





3.

For the purpose of this tutorial, I'll use Utorrent 2.2.1. , but any other client should have similar options...





4.

In torrent client click "Create new torrent..."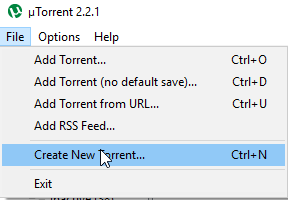 5.
Follow the next image to the letter:

Adding a file (the file you wish to make a torrent,
Adding tracker (
"http://my.teamos-hkrg.com:8880/announce" -

without " "
),
Check both "Start seeding" and "Private torrent",
Click "Create and save as..." - save anywhere you like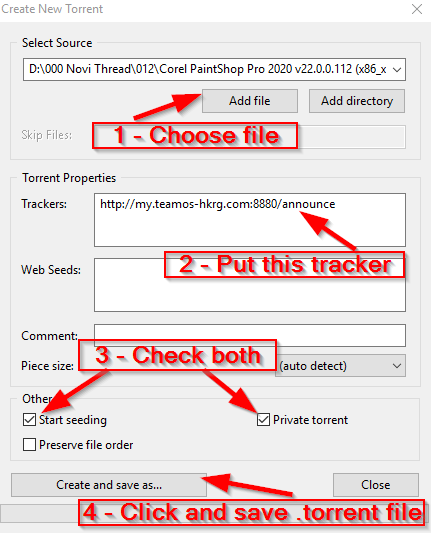 6.
The client will show the following errors (this is normal for now)


7.
At the bottom left of the thread click "Attach files" and add the .torrent file you've created

7a.
If you have a thread that you have already created, at the bottom-left click "Edit" and then "Attach files"

8.
Click "Save"

9.
In your thread, a torrent should appear - Click to leech it (download your own torrent in your client)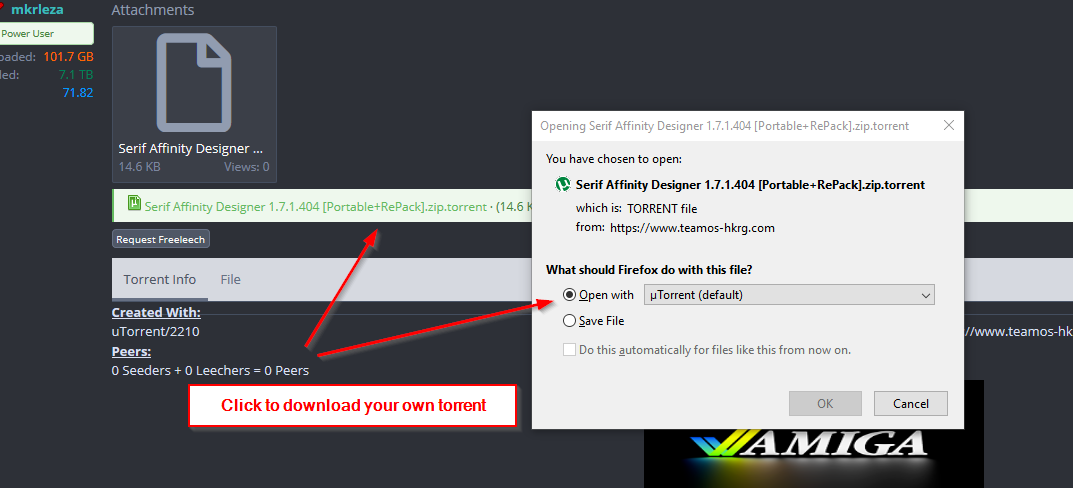 10.
The client will warn you that you already have a torrent of the same name (remember the one with errors from step 6?)
Just click "Yes"
You must be registered for see links
11.
Click once on the torrent in the client (just to mark it) and then in the bottom right-click and remove the old tracker (the one without key)

12.
If necessary, stop the torrent, "Update Tracker" & "Force Re-check", and start it again...
13.
You are now seeding. Congratulations!

14. Be careful to keep the files available for seeding at least as several other members have downloaded it and started seeding! But you are the one... You should seed as long as possible!
​