Administrator
Windows Modifier
Downloaded

57.3 GB
Uploaded

16 TB
Ratio

285.63
Seedbonus

327,088
Upload Count

81

(80)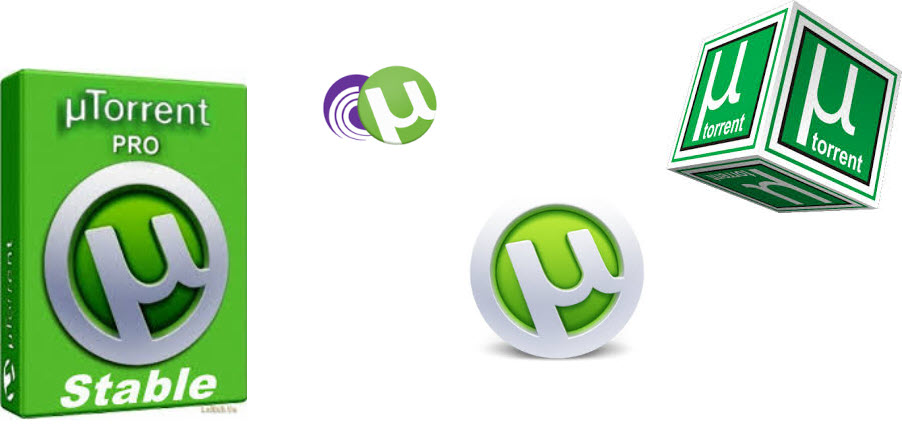 Review
µTorrent is an efficient convenient and feature-rich compact client for Windows sporting a minimal footprint. The μTorrent client to date is one of the most functional solutions for working with the BitTorrent network. The program combines optimal functionality with a small size. It was designed to use as little CPU, memory, and space as possible while offering all the functionality expected from advanced clients. With BitTorrent, a user can download files faster and contribute by sharing data and bandwidth. Supports work independently of the tracker allows a user to download several files at once has a customizable bandwidth quick recovery of interrupted downloads and much more.
Lightweight
µTorrent is a little over 2 MB (smaller than a digital photo!). It installs ultra-fast and will never hog user's valuable system resources.
Powerful
Want total control? µTorrent offers advanced settings such as automation, scripting, remote management, and more.
Fast
Download files as quickly and efficiently as possible without slowing down user other online activities.
Bundles
Direct access to over 10,000 artists and 2,000,000 pieces of content. Download media directly from a variety of artists, bands, authors, and filmmakers.
µTorrent supports parallel downloads;
Rationally uses the width of the channel and allows it to be adjusted;
Built-in μTorrent scheduler manages tasks;
µTorrent can prioritize traffic and adjust the speed;
Has the functions of a quick stop and resume downloads;
µTorrent supports UPnP and NAT-PMP as well as popular protocol extensions;
Has low memory consumption and a small program size;
Supports reading RSS-feeds and downloading torrent-announcements;
Interacts with other customers without having to have a primary tracker (DHT);
µTorrent supports protocol encryption;
The interface µTorrent has support for changing themes and the ability to translate into other languages;
µTorrent has built-in remote control via HTTP protocol using the web-interface (WebUI);
µTorrent works in all versions of Windows operating systems;
Also, you can use µTorrent on Linux with Wine.
What is new in version 3.5.5 Build 45365 (Released on October 01, 2019):
The official webpage does not provide any information about this release at the moment.
What is new in version 3.5.5 Build 45225 (Released on April 25, 2019):
The official webpage does not provide any information about this release at the moment.
What is new in version 3.5.5 Build 45146 (Released on March 08, 2019):
Fix antivirus scan not working for some Pro users;
Fix crash for .btinstall installs;
Fix close socket crash at μtorrent shutdown;
Implement tests to measure and improve swarm performance.
What is new in version 3.5.4 Build 44632 (Released on September 25, 2018):
Fix remote config hang;
Adding torrents by magnet links and hashes now updates statistic of the number of torrents added;
Change remote Registration Failure dialogue from Yes/No to OK;
Remove Pro-only "Show Converted Files" choice from a menu in a non-PRO product;
Fix crash parsing magnet links;
Update the toolbar icons;
Fix crash caused by inconsistent string settings;
Clear the setting that was potentially causing a crash.
Repack features:
This repack contain 5 different uTorrent versions: 1.8.5.17091, 2.0.4.22967, 2.2.1.25534, 3.5.4.44632, 3.5.5.45365. More about repack features read in "Readme.txt"
Command line switches:
Silent installation of the regular version / S / I;
Unpacking the portable version / S / P.
Install notes:
1. Run the executable file or use the bat file for silent and portable installation;
2. Enjoy!
Repack Features:
Original untouched utorrent.exe;
Configured settings.dat (removed ads);
BitTorrent Speed - optional;
User-friendly compact main menu by priority;
Exit without taskbar;
Fully uninstall without risk of the launched program;
Auto detection for leftovers during install;
Interact with a user to save torrent tasks;
Updated Flags (31 Mart 2020);
List of stable trackers (April 2020);
Search engine list of famous trackers;
Dark and Light side panel;
Optional Skin;
Updated Bulgarian language.
Screenshots: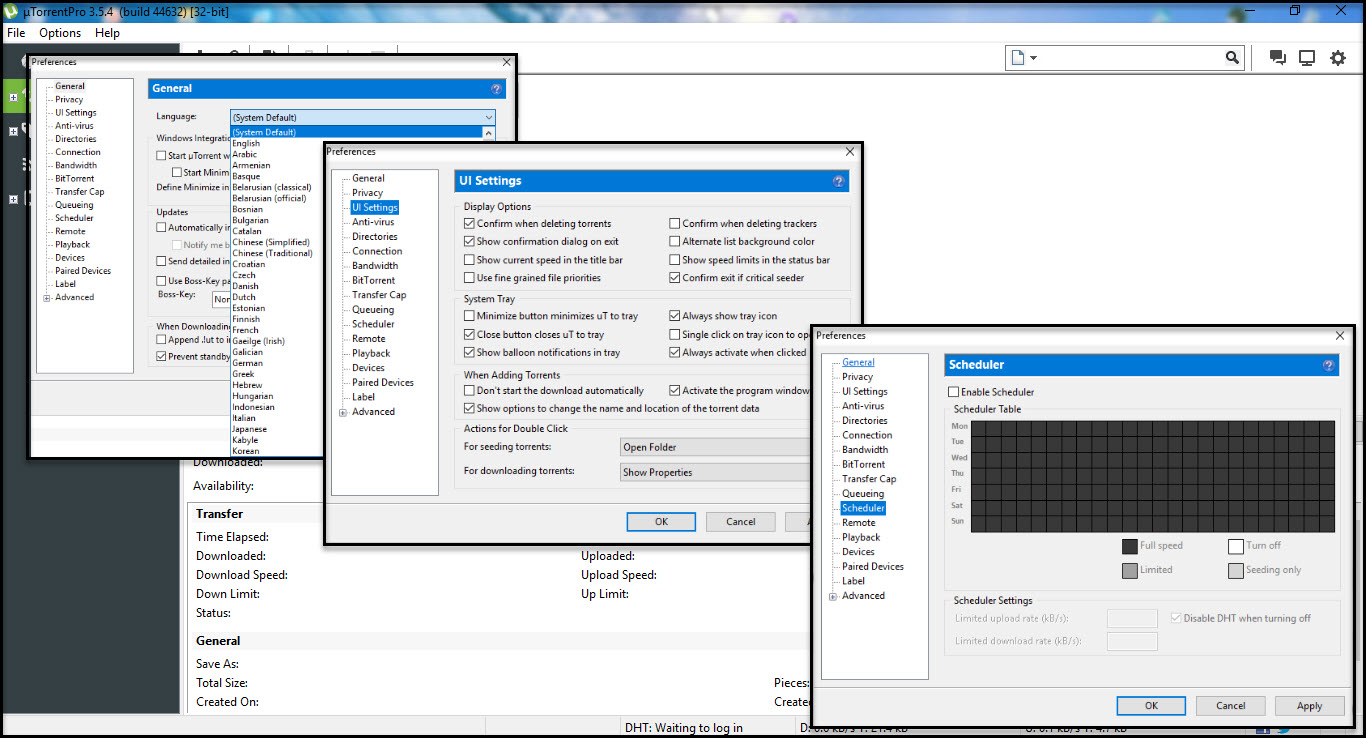 Virus free! 100% clean!
All credits go to KpoJluk, who made and shared the repack and portable version with us!​
File: uTorrent.v3.5.5.45966.exe
You must be registered for see links
28/69
MD5: F638467C9C54DC58F288C36DA9075895
SHA1: F9CB18D0952B75DA612854E5A551998DE8B8307B
SHA256: 8CA1DC1B26A2C7DE707B1C125365F0CA203E86C1A5C912ADFDA2DE98593C9FF2
Kind regards,
@Mirkec
in collaboration with TeamOS
ALTERNATIVE:
xTorrent Toolbox
Download links - version 3.5.5 Build 45966 (Size: 4.32 MB):
You must be registered for see links
You must be registered for see links
You must be registered for see links